Friends of Freadom are influencers, ambassadors and trailblazers within the literacy space; as well as athletes, TV personalities, musicians and celebrities. Friends of Freadom believe in our Freadom Declaration and share our values; ultimately, they believe in Literacy for All. Yes, our Friends love the Freadom brand and all it represents, but we are really big fans of them as well!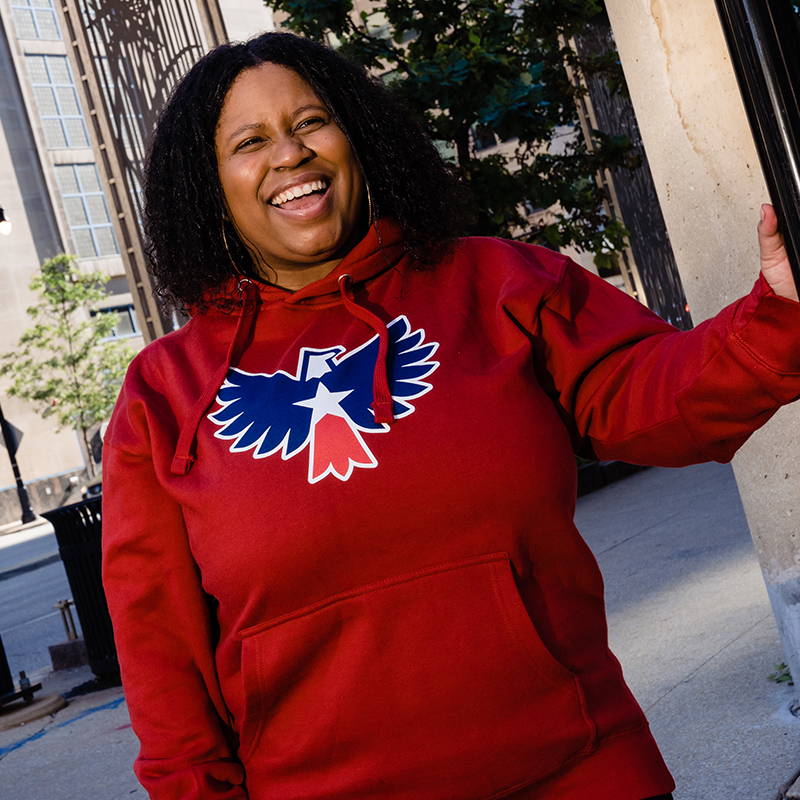 Veronica Appleton
Veronica Appleton is a scholar, practitioner and children's author of three books, "Tu-Tu Goes to School", "Journey to Appleville" and "Mama Why." She serves as subject matter expert for various executive education programs in diversity, equity and inclusion and as a renowned speaker, Appleton has served as keynote and speaker for some of the world's largest Fortune 500 organizations. She believes educating the future is an essential strategy for building equity in communities and systems at-large. Appleton's work has been recognized by Crain's Business, FOX News, and Diversity Journal's Top Professionals in Higher Education. She's also a mentor and board member of several nonprofits providing resources and impact in communities of color, women, men and children.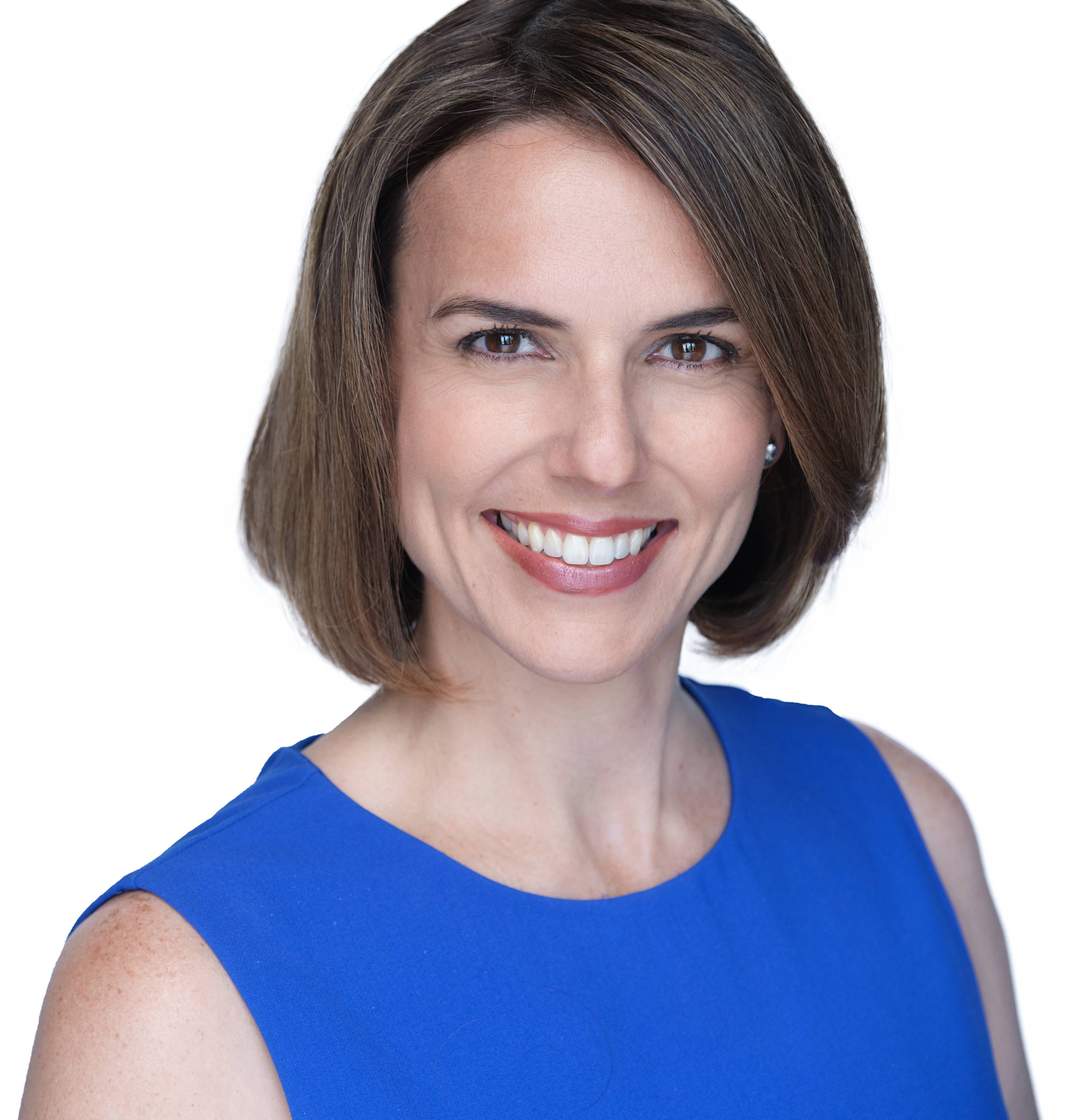 Ana Belaval
Ana Belaval is a four time Emmy award winning reporter with WGN Morning News and a stand up comedian. Ana is a voracious reader which makes her older brother chuckle since she mostly read Cliff Notes version of all the classics while in high school in San Juan, Puerto Rico. The mother of two children is making sure they discover the love for reading a lot earlier than she did.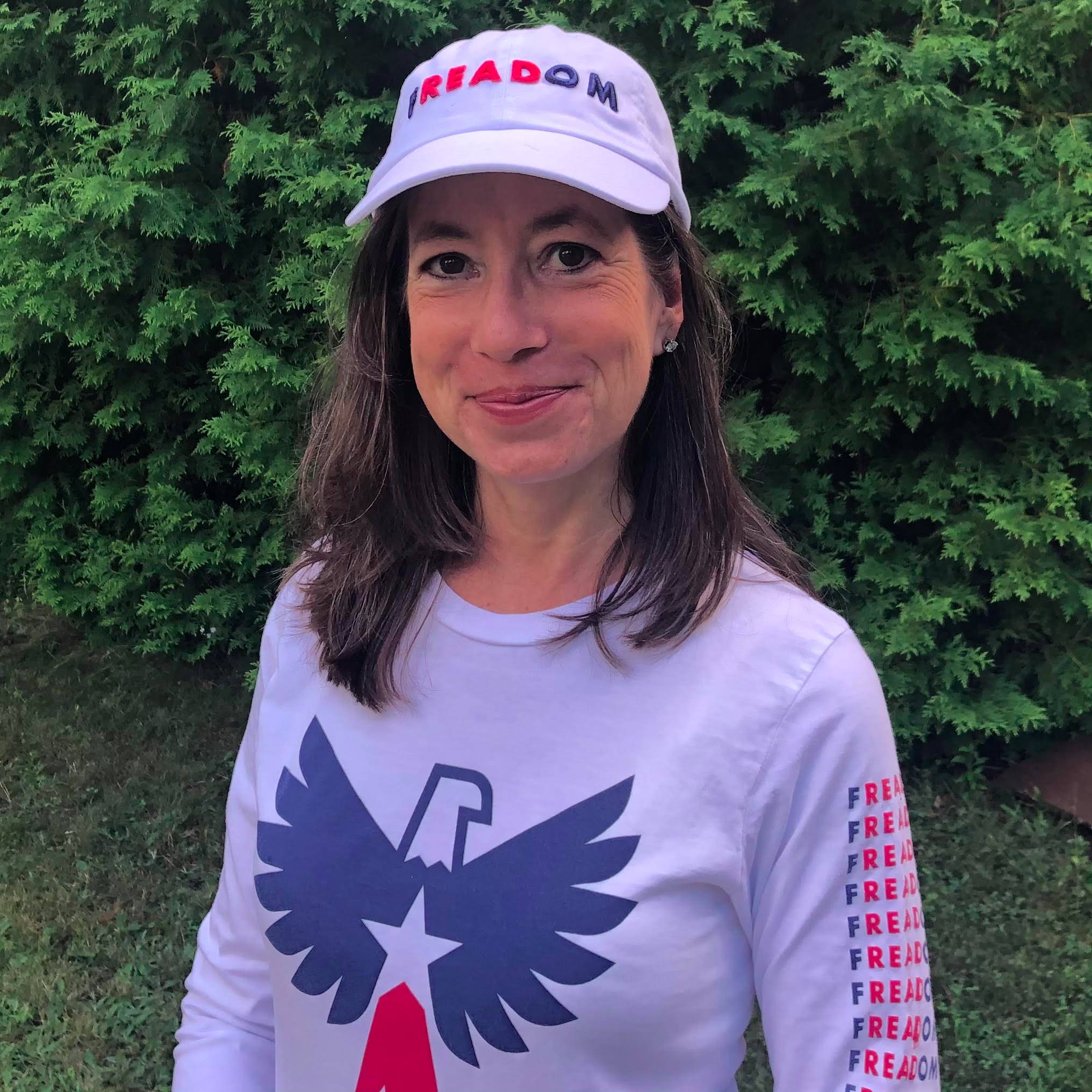 Elisa Boxer
Elisa Boxer is a Maine-based, Emmy-winning journalist and columnist whose work has appeared in publications including The New York Times and Fast Company. She has reported for newspapers, magazines and TV stations, and has a passion for telling stories about people harnessing their courage to create change. She's also a children's author with a focus on inspirational, true stories. Her first book, "The Voice That Won the Vote: How One Woman's Words Made History", was released in 2020 to coincide with the suffrage centennial. Elisa has many more nonfiction children's books on the way.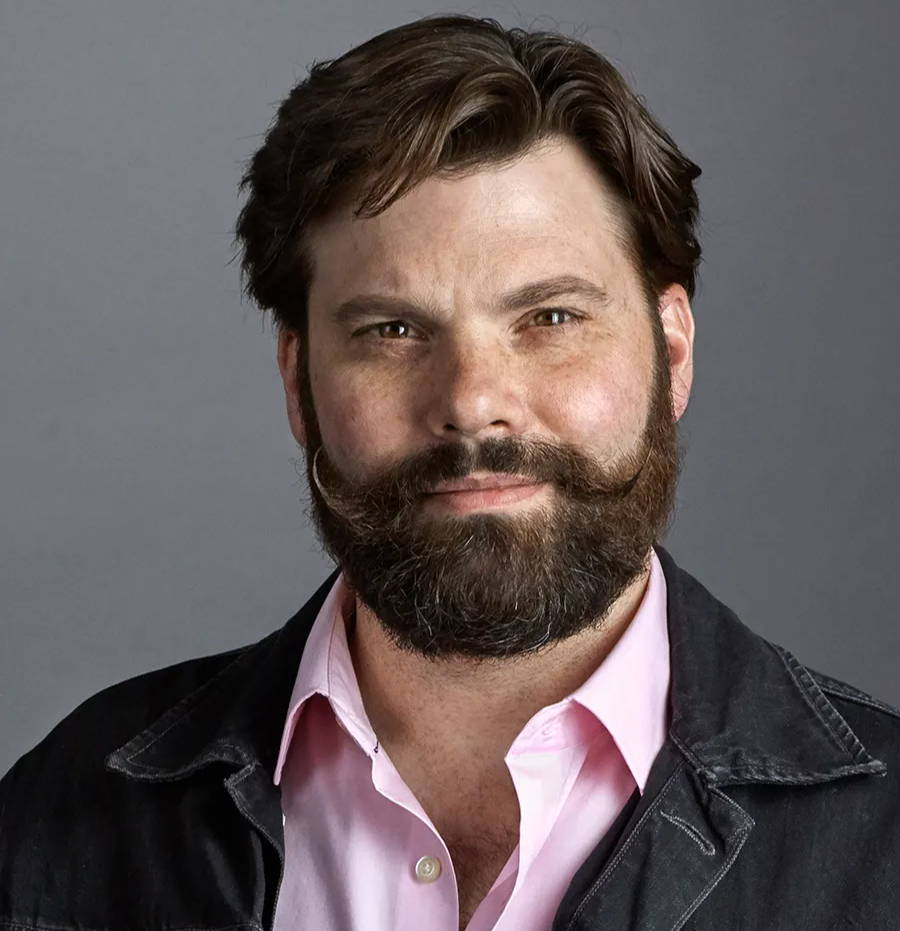 Jay Cooper
Jay Cooper is the illustrator and writer of over 20 books for children, including the popular "Bots" series from Little Simon, as well as "The Spy Next Door" and "Pepper Party" series from Scholastic—and is a contributor to the New York Times best-selling series, "The Last Kids on Earth". His next book isn't remotely childlike: an illustrated book with popular mystery writer, Maureen Johnson, entitled "Your Guide To Not Getting Murdered In A Quaint English Village". Jay is also a graphic designer and creative director of theatrical advertising, having crafted art and advertising for more than 100 Broadway shows, including a number of Tony and Pulitzer Prize winners. He is a lifelong advocate for literacy in all its forms. He lives in New Jersey with his family and a dog named Bradley Cooper.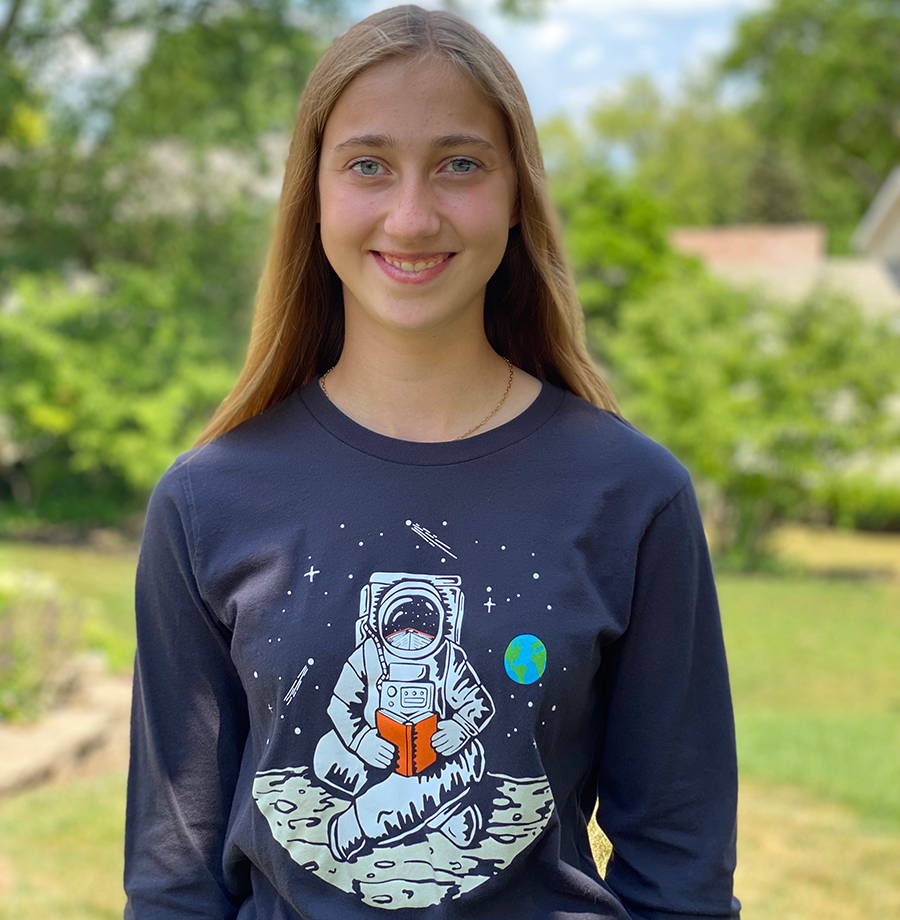 Macaire Everett
Macaire Everett is a fifteen-year-old chalk artist known for creating massive murals on her driveway. Her muse and little brother, Camden, is incorporated into each drawing. After chalking for 101 consecutive days, Macaire wrote and published her first book, "The World From Our Driveway." She continues chalking and recently published her second book, "Cam and Hopper Travel the World", which includes art and original haiku. Macaire is happy their work has been shared in over 40 countries because it is positively impacting people around the world. In addition, her art is creating meaningful connections, especially with educators. Macaire and Cam have been invited by teachers around the world to virtually join their classrooms and discuss art with students.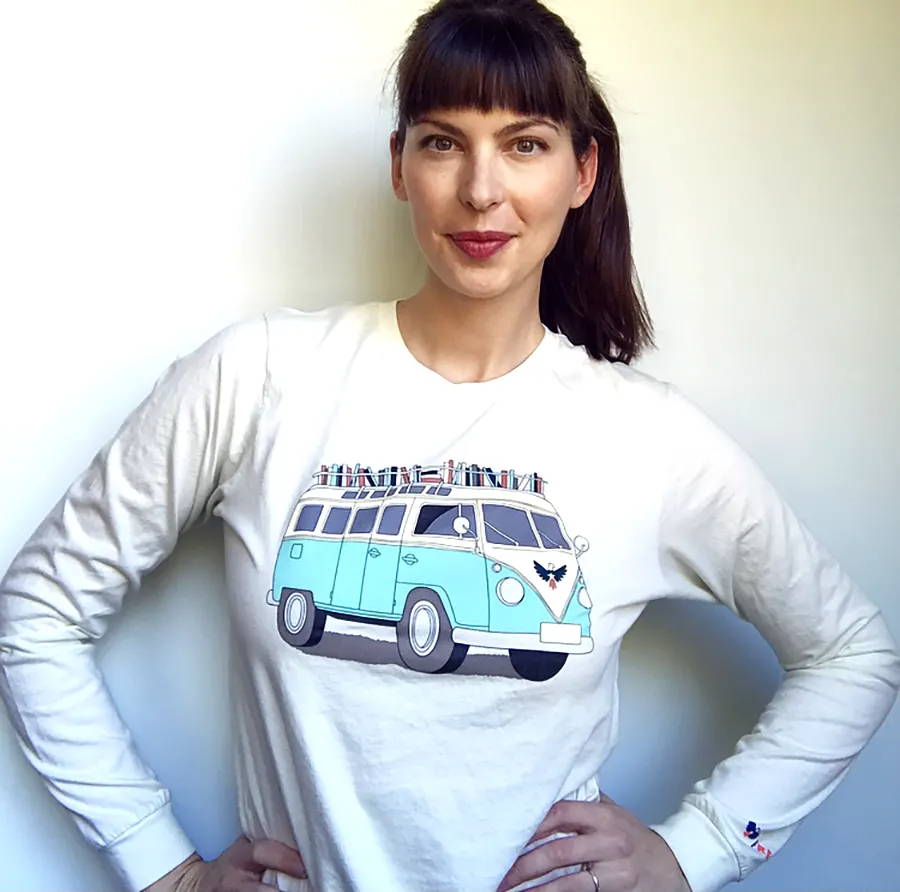 Kayla Harran
Kayla Harren graduated from the School of Visual Arts with a BFA in illustration. Her work has been featured in the Society of Illustrators, American Illustration, Communication Arts, and 3x3 Magazine. She won the Highlights for Children Pewter Plate Award, and she is the illustrator of "A Boy Like You", which won the 2019 Eureka Nonfiction Gold Award, and "The Boy Who Grew A Forest", which won the Eureka Nonfiction Silver Award. Kayla loves animals, playing volleyball, hiking, and eating cookies with frosting. She lives in Minnesota with her husband, Peter Harren, and their adorable dogs.
Jarrett Lerner
Jarrett Lerner is an author, illustrator, and literacy advocate. His children's book series include the EngiNerds novels, the "Geeger the Robot" early chapter books, the "Give This Book a Title" activity books, and the "Hunger Heroes" graphic novels. He lives in Medford, Massachusetts, with his wife and daughters.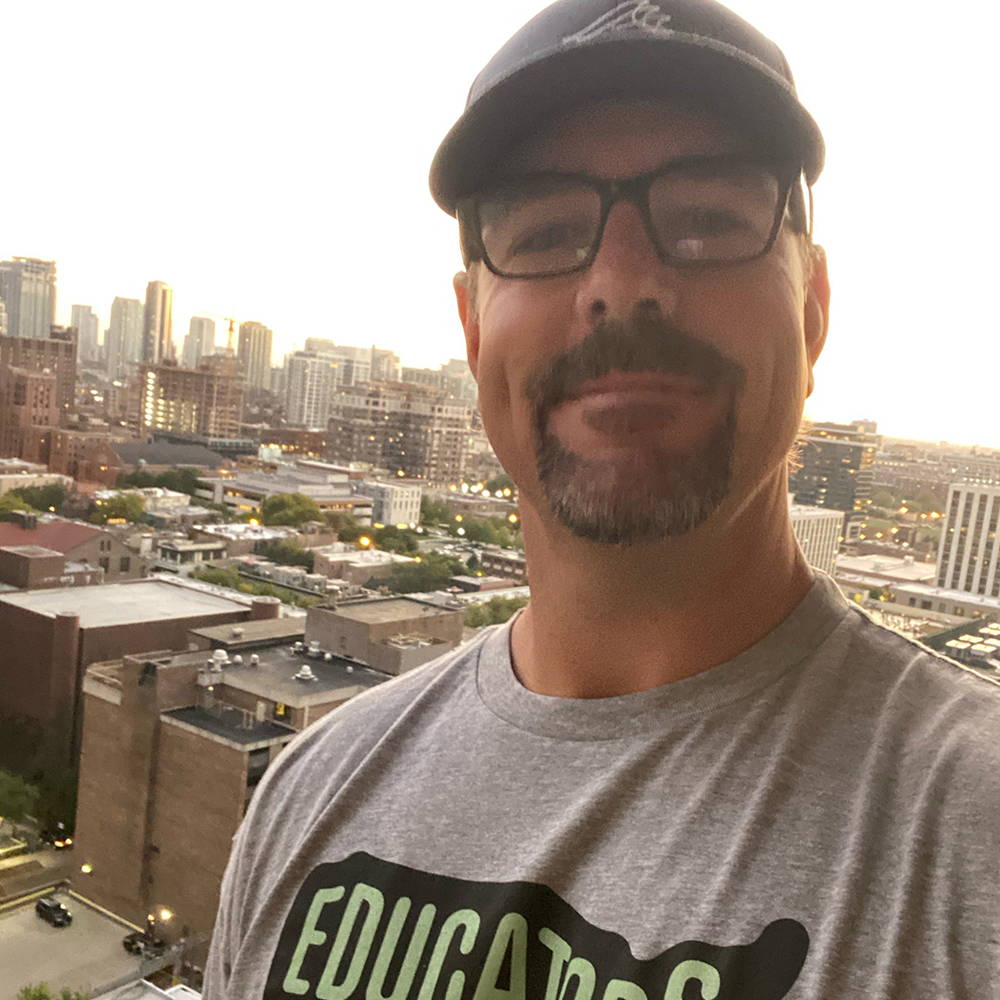 Patrick Mannelly
A four-year starter at Duke University, Mannelly was drafted in the 6th round and played 16 years for the Chicago Bears and is considered the top long snapper in modern-day football. Mannelly holds the record for most games played by a Chicago Bear, 245. He now serves as Co-Host of the Bears Pregame Show for 670 The Score.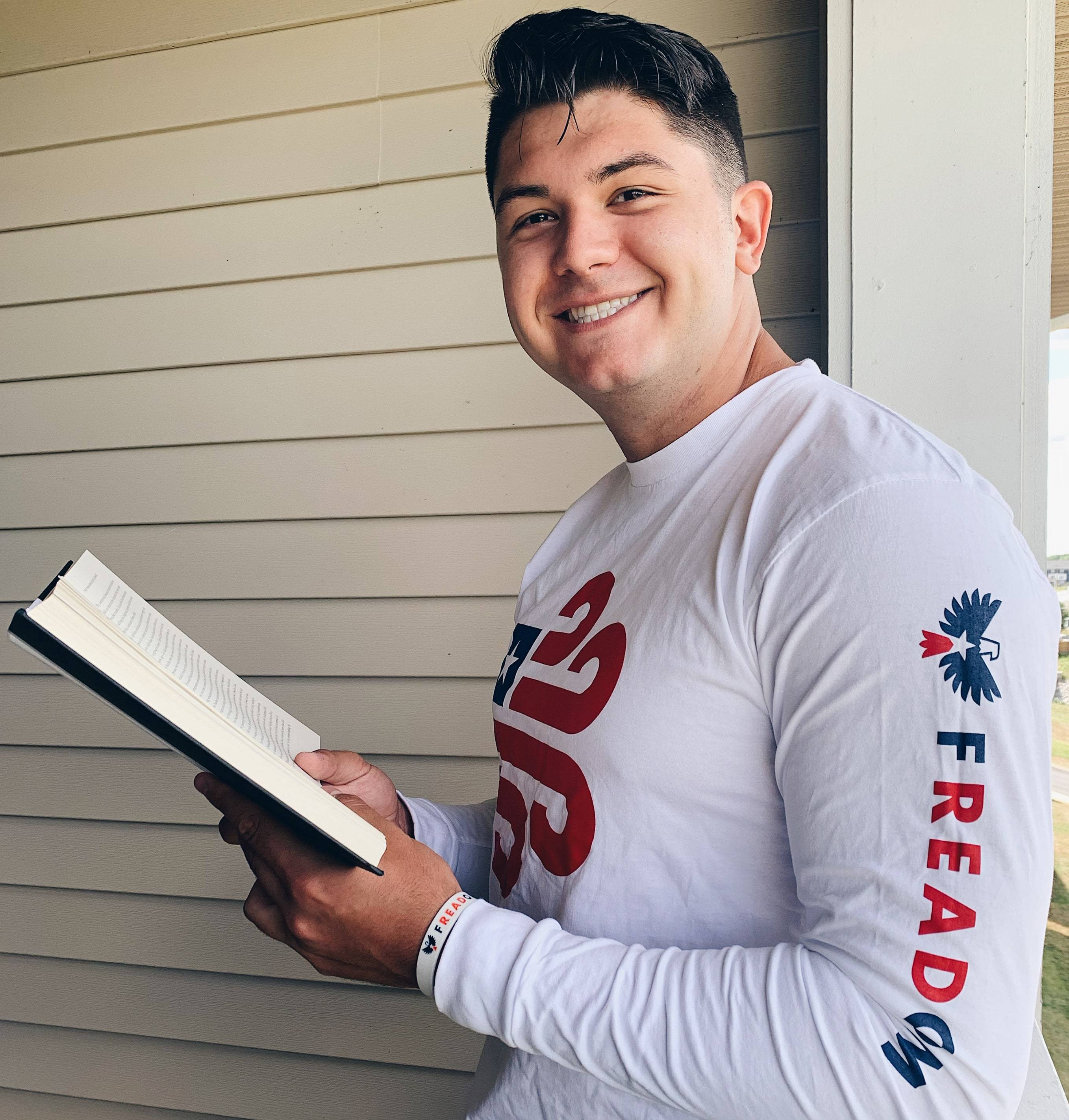 Liam McCullough
NFL long-snapper for the Las Vegas Raiders, Patrick Mannelly Award Finalist, started 54 of 55 games for The Ohio State University and named Academic All-Big Ten all 4 years.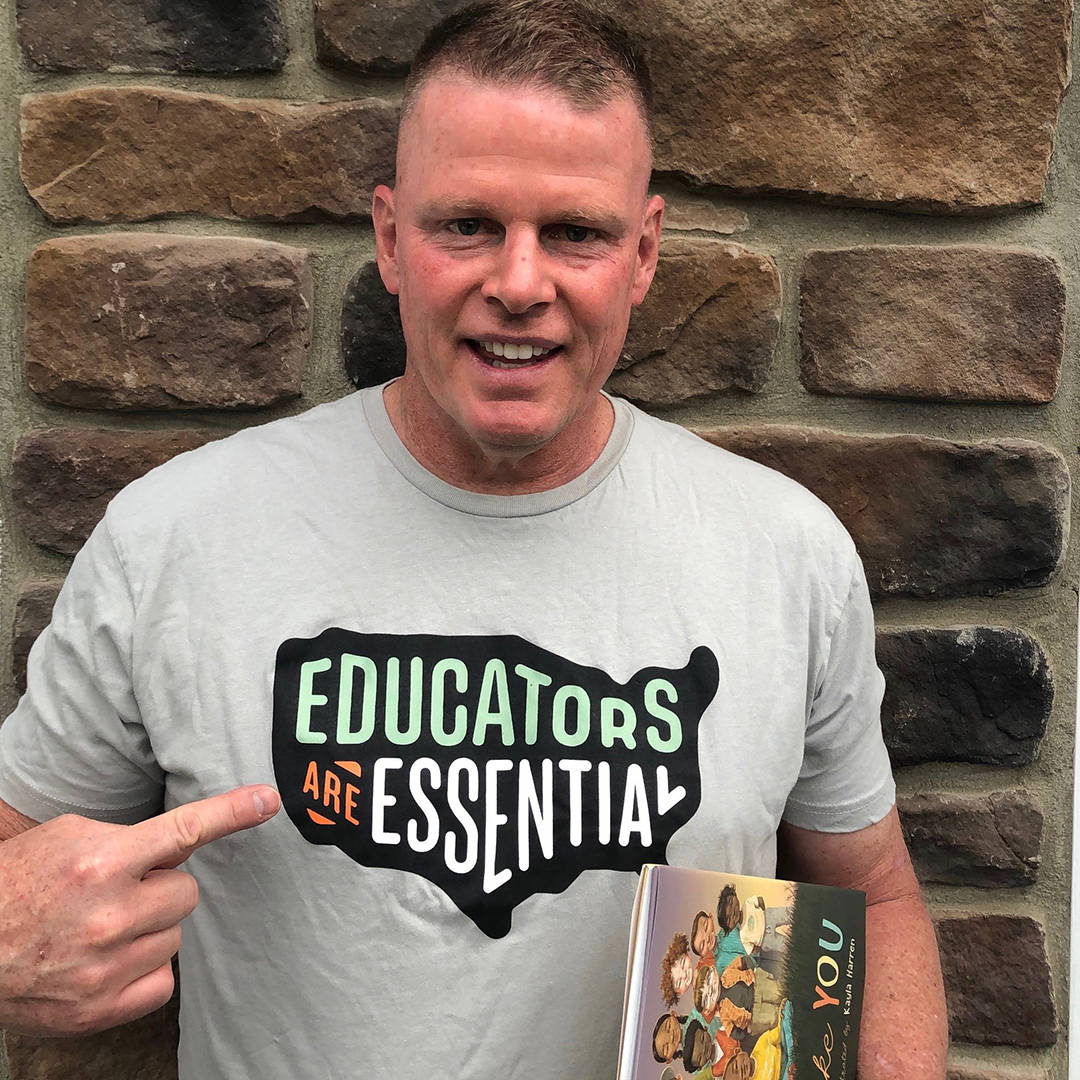 Frank Murphy
Elementary school teacher for over 26 years, award-winning author of many children's books including "A Boy Like You" & "A Girl Like You."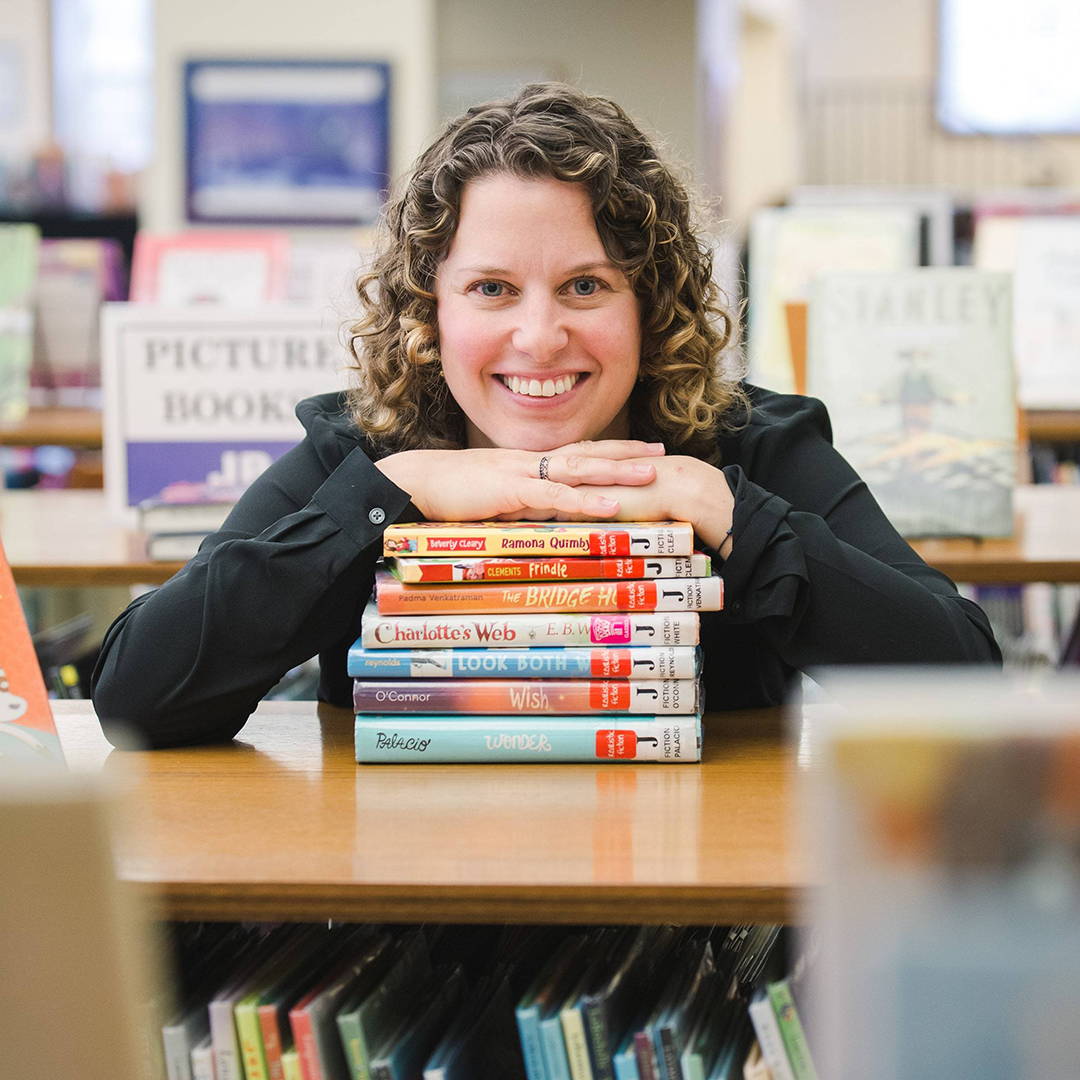 Dr. Molly Ness
Molly Ness, PhD is an associate professor of childhood literacy at Fordham University in Manhattan. She is the author of 4 books and the creator of the "End Book Deserts" podcast. At the beginning of 2022 Molly co-founded The Coalition for Literacy Equity. When not writing about teaching or teaching about reading, she spends her time on the coast of Maine, listening to Bruce Springsteen, and shopping at local farmer's markets.
Katie Novack
Katie Novak, Ed.D., is an internationally renowned education consultant, author, graduate instructor at the University of Pennsylvania, and a former Assistant Superintendent of Schools in Massachusetts. With 20 years of experience in teaching and administration, an earned doctorate in curriculum and teaching, and ten published books, including the best-selling "UDL Now", "Innovate Inside the Box", and "Equity by Design". Katie designs and presents workshops both nationally and internationally focusing on the implementation of inclusive practices, Universal Design for Learning (UDL), multi-tiered systems of support, and universally designed leadership.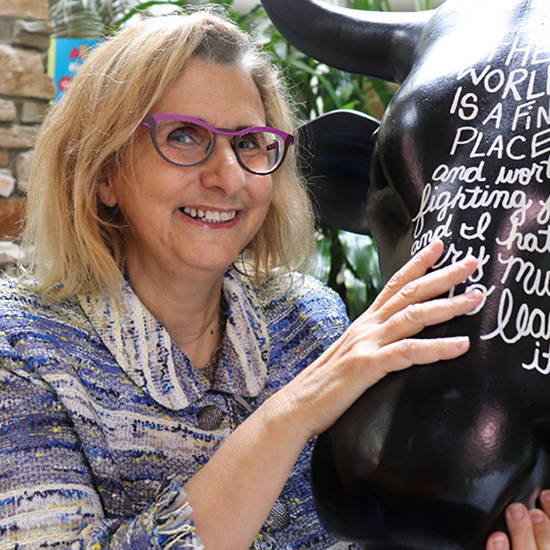 Dominique Raccah
Dominique Raccah is the entrepreneurial Publisher and CEO of Sourcebooks, the company she founded from her home in 1987. The publisher has since created scores of New York Times bestsellers, hundreds of national bestsellers, and #1 selling titles in perennial categories. Sourcebooks is the largest woman-owned book publisher in the country and Dominique is widely recognized as a leader in book publishing innovation, being named Publishers Weekly Person of the Year in 2016. Sourcebooks has won every innovation award the industry grants and continues to create new ways to connect readers to books that change lives.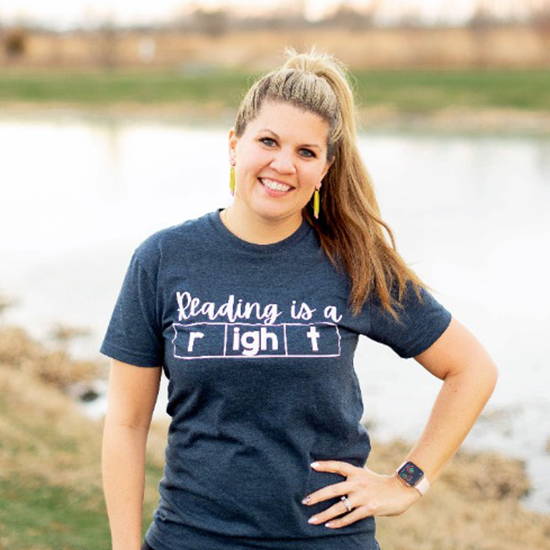 Gina Sandrzyk
Gina received her Master's in Education in her thirties, after the call to become an educator could not be quieted anymore. Gina is a firefighter wife, mother of 2, and a 1st grade teacher in Manhattan, IL – a southwest suburb of Chicago. As she entered the world of education, her passion for reading ignited. During COVID, Gina started @get_literacy on Instagram to bring story time and favorite picture book recommendations virtually to students and friends. In the summer of 2020, Gina's daughter was diagnosed with dyslexia. While researching how to help her daughter, she found structured literacy and the science of reading. Gina realized that the way students are currently being taught to read does not follow the research and science. Gina's Instagram evolved into strategies that highlight the science of how the brain learns to read, dyslexia awareness, and her favorite book recommendations. Gina now has a large following of parents and teachers that she educates on how to help children learn to read. Gina shares her skills and knowledge acquired with obtaining her Orton Gillingham training, and countless hours researching the science of reading. Her social media presence has connected educators and parents across the country. When she isn't in the classroom or tutoring, she enjoys traveling across the country with her friends and family taking in the wonders of the National Parks.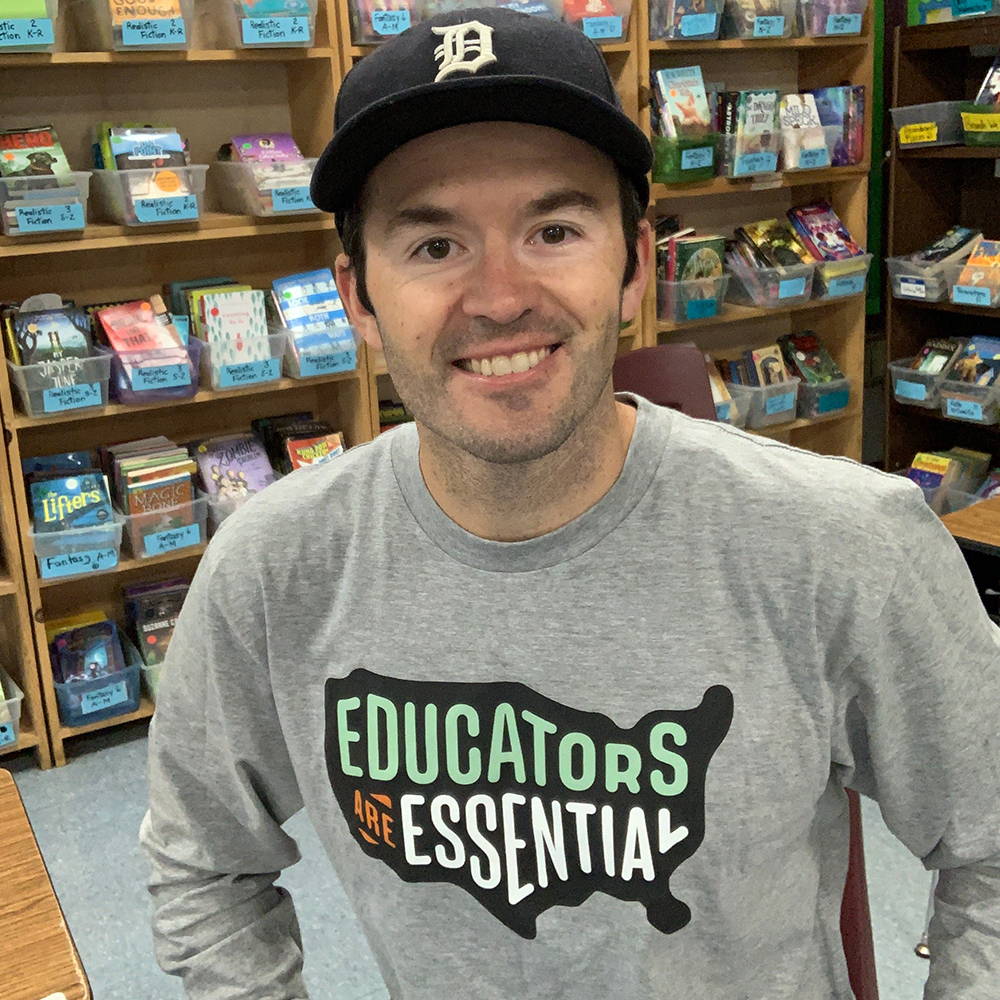 Colby Sharp
Colby Sharp is a husband and father of five. He teaches fifth grade in Parma, Michigan. Colby is the co-founder of "Nerdy Book Club". He co-hosts "The Yarn" podcast with Travis Jonker. Colby currently serves as the president-elect of the Michigan Reading Association. He co-authored "Game Changer! Book Access for All Kids" with Donalyn Miller, and he is the editor of "The Creativity Project: An Awesometastic Story Collection."
Kelly Shaw, Freadom's Elevate an Educator 2021
Most Vauable Educator
Kelly Shaw is an English Language Arts educator who has dedicated her career to promoting and supporting literacy in her classroom and community. Having taught second through fifth grades as well as at the collegiate level, Kelly instills a lifelong passion for literacy in her students and colleagues through engaging instructional techniques, professional leadership, and community outreach. Known as a Book Ninja, Fairy Bookmother, and children's literature enthusiast to her school family and friends, she can be found discussing and distributing books as often as she can! Kelly presents literacy workshops at the local and state level. She is known for initiating events such as Batty for Books and the Story Stroll promoting literacy in her community and can often be seen contributing to Little Free Libraries around the area. Kelly is an active member of the Keystone State Literacy Association of which she was recognized with the Celebrate Literacy Award and is an officer of her local Southwestern PA chapter. Kelly resides with her family in Washington, Pennsylvania.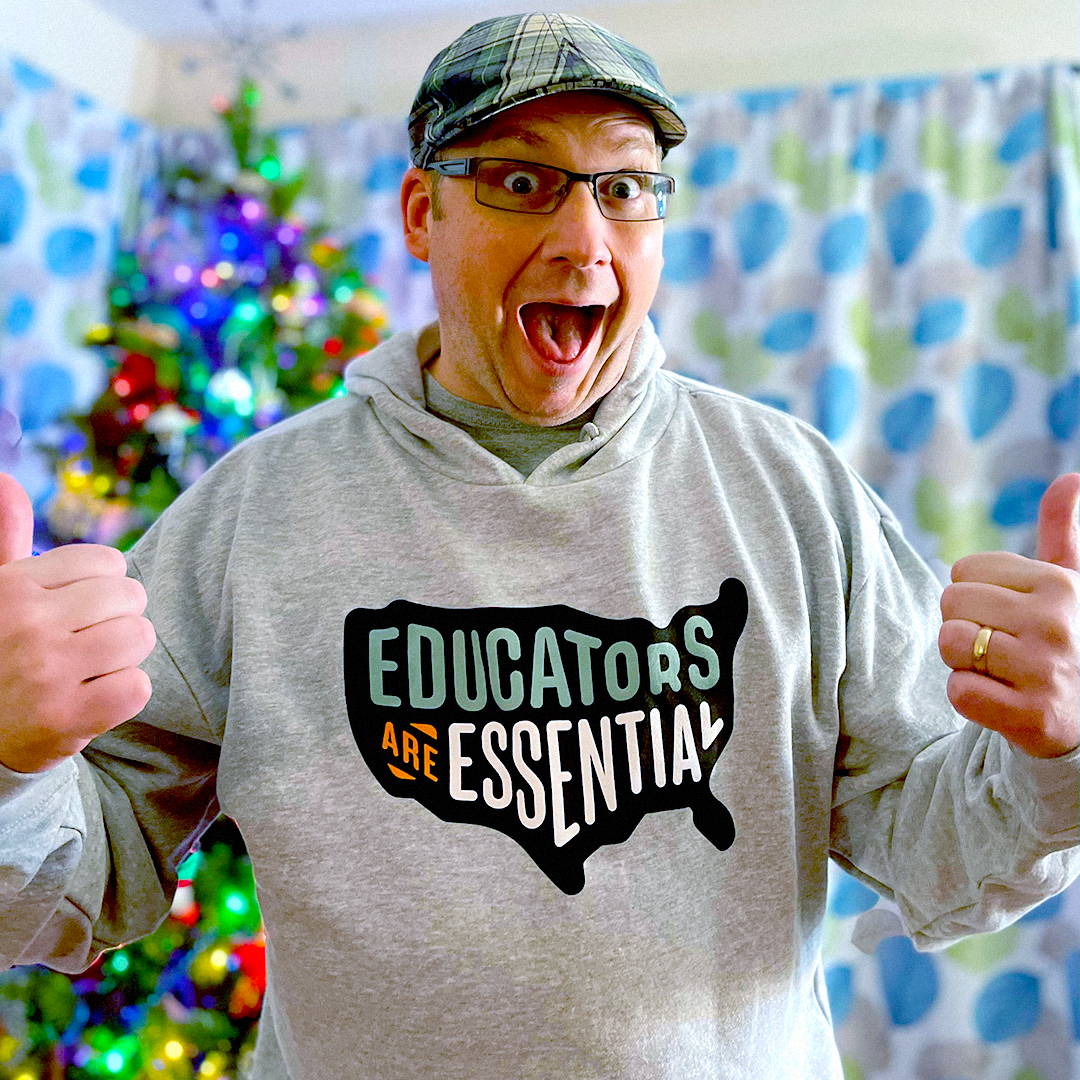 Tim Smyth
Tim Smyth, author of "Teaching With Comics and Graphic Novels: fun and engaging strategies to improve close reading and critical thinking in every classroom", is a high school social studies educator and reading specialist of 20+ years who travels the country giving professional development to educators on the power of teaching with comics. His workshops have been given at comic book conventions, state and national education conferences, school districts, libraries, universities, and museums. Smyth was also part of a global online comics in education program through the US State Department, proving that comics are truly universal. He has been published in many outlets, such as PBS, and also shares many resources on his website, TeachingWithComics.com. Smyth loves interacting on social media (@historycomics) and is the founder of two Facebook education communities – "Comic Book Teachers" and "Teaching With Comics". Most importantly, he is also the father of three children who all grew to love reading through comics.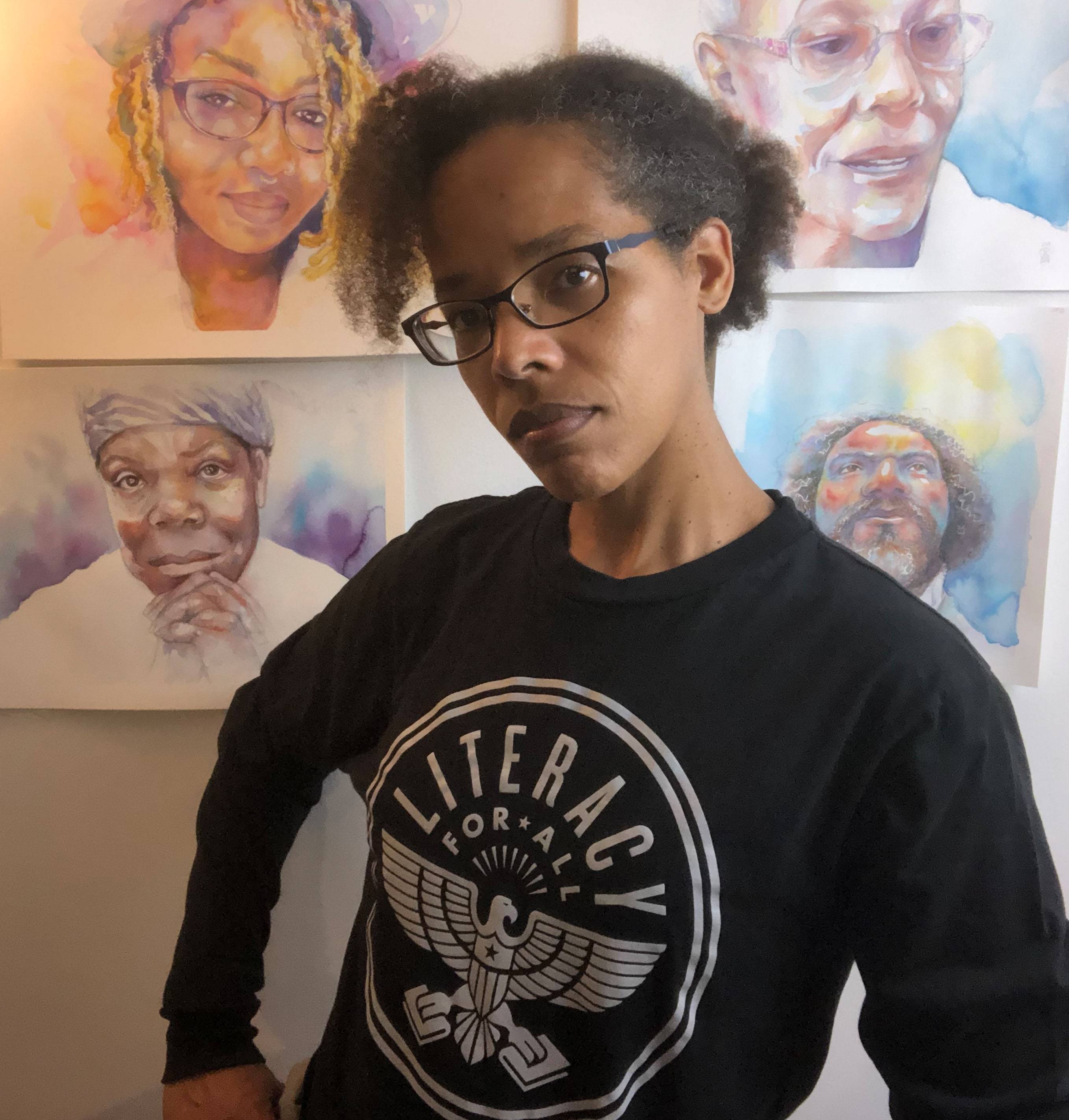 Nicole Tadgell
Award-winning illustrator of more than 30 children's books including "A Fist for Joe Louis and Me," "Follow Me Down To Nicodemus Town" & "Friends for Freedom."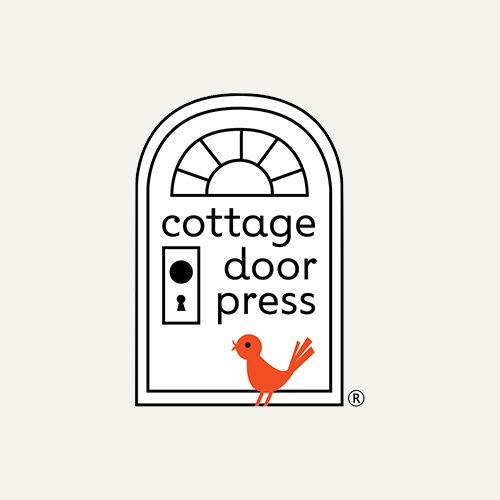 Cottage Door Press
As a publisher of books for 0-5 year olds, we believe that reading aloud to a child from birth is a critical first step in literacy and provides a solid foundation for future reading and learning. We are proud to partner with Freadom, and the many literacy organizations it serves, to increase literacy awareness and funding to ensure equitable opportunity.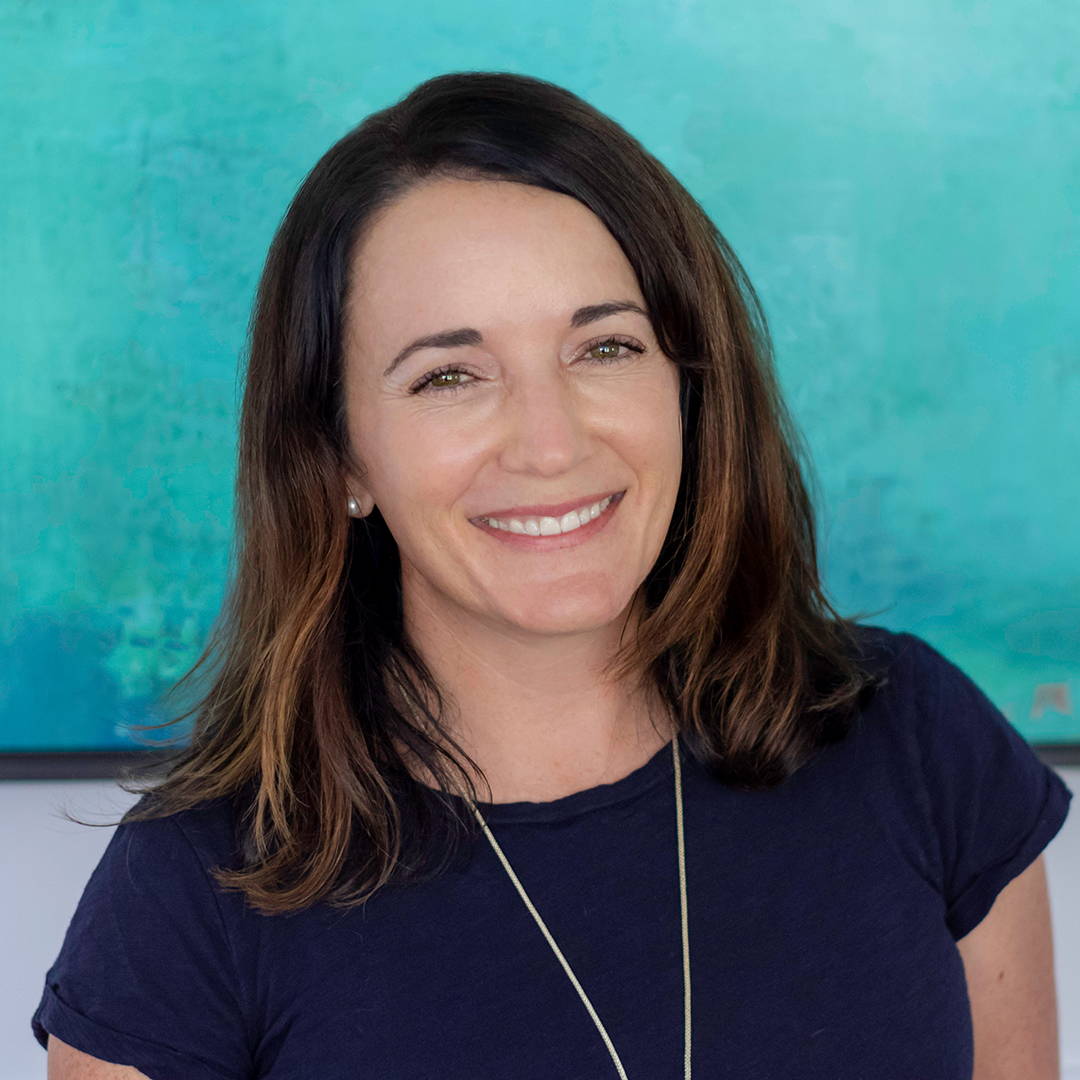 Vicky Barone
Vicky Barone is a Raleigh, North Carolina-based artist, illustrator, and writer known for her playful imagery, colorful, uplifting words and greeting cards sold worldwide. She uses vibrant palettes, geometric patterns, humor and heart-felt messages to remind people to find something to celebrate every single day. Vicky has been running her own design studio for over 20 years. When she is not creating, she can be found reading or adventuring with her two boys.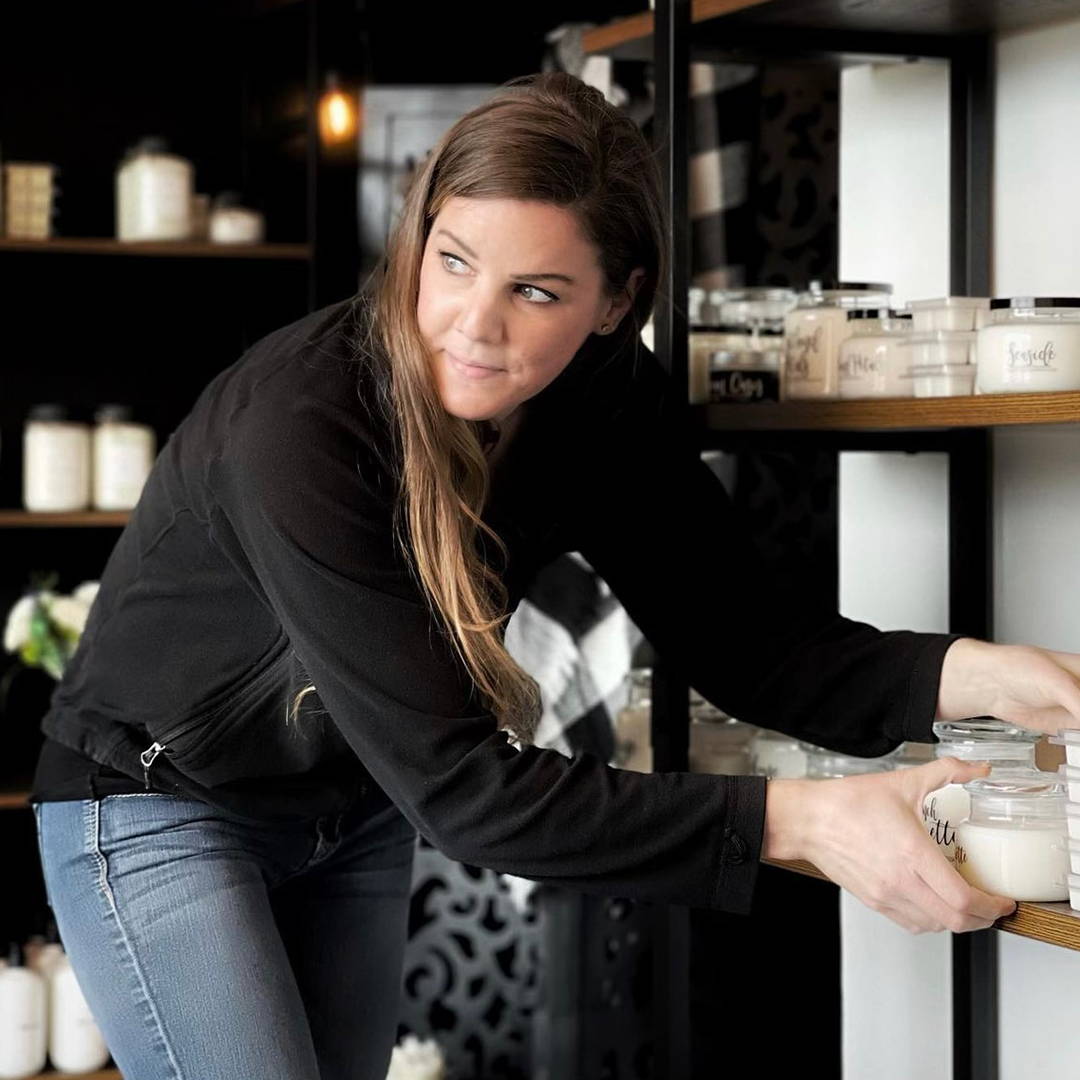 Bex Bucci
Bex Bucci is a creator, blogger and entrepreneur; wanting to offer something different, a cleaner, healthier, better than your run of the mill candle – she started experimenting with soy wax and fragrances in her home kitchen with a 6-month old baby on her hip. Bex's candle-making team now consists seven spectacular moms with children ranging in age from toddlers to young adults. Bex is an innovator, her workspace has learning space just for the children, which came in handy during the pandemic as a classroom where she brought in an out of work educator to teach the children in-person rather than remotely.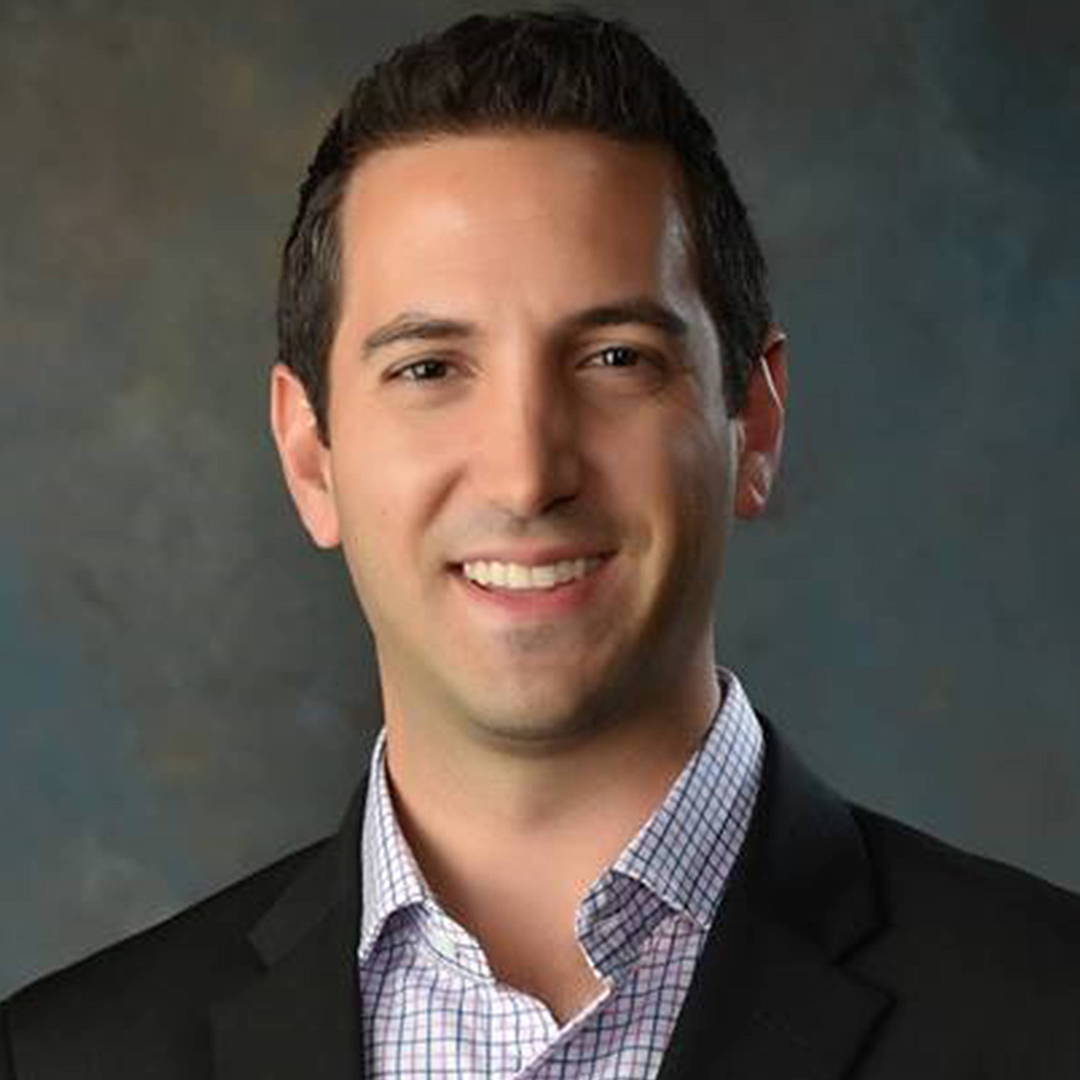 Brian Brammeier
Brian started his career designing and maintaining hospital computer systems for labor and delivery departments. While graduating early from Illinois State University, he also worked for two years at Discover Financial in security engineering. Brian has been running HigherGround since 1998, taking it from a single person residential practice to a company with enterprise pedigree. He merged his firm 2020 with Ntiva. Brian now serves as their Chief Strategy and Chief Information Security Officer and continues to be an owner.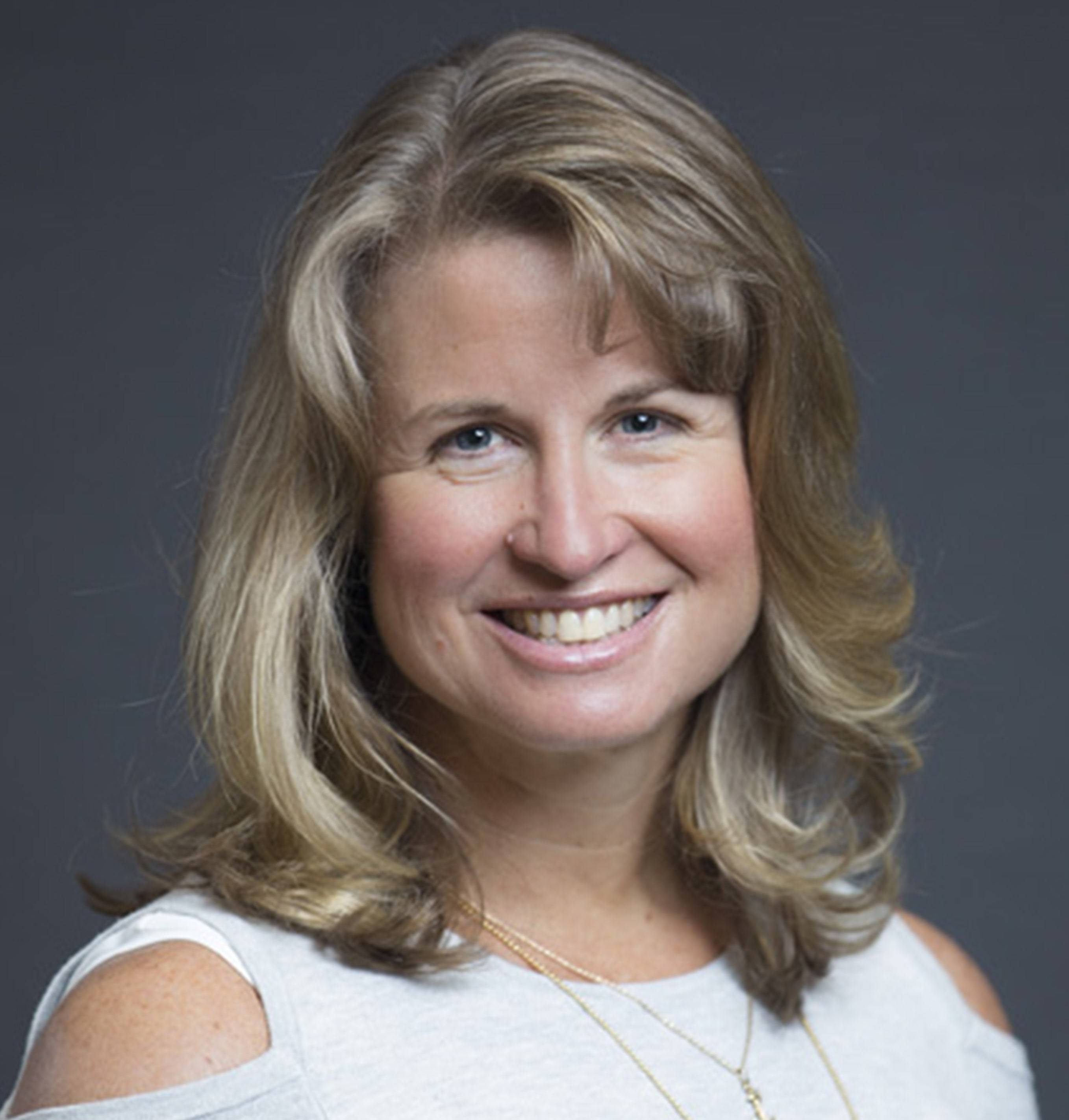 Sandy Burkett
Sandy is Freadom's CPA. She has been helping small businesses navigate all things accounting and tax for over 25 years. Sandy's interest in literacy is rooted in her firm belief that education is the gateway to all things good. Her two college-aged children can still hear her asking "did you spend 20 minutes reading today?" When Sandy is not advising clients, she enjoys exercising, yoga and family time.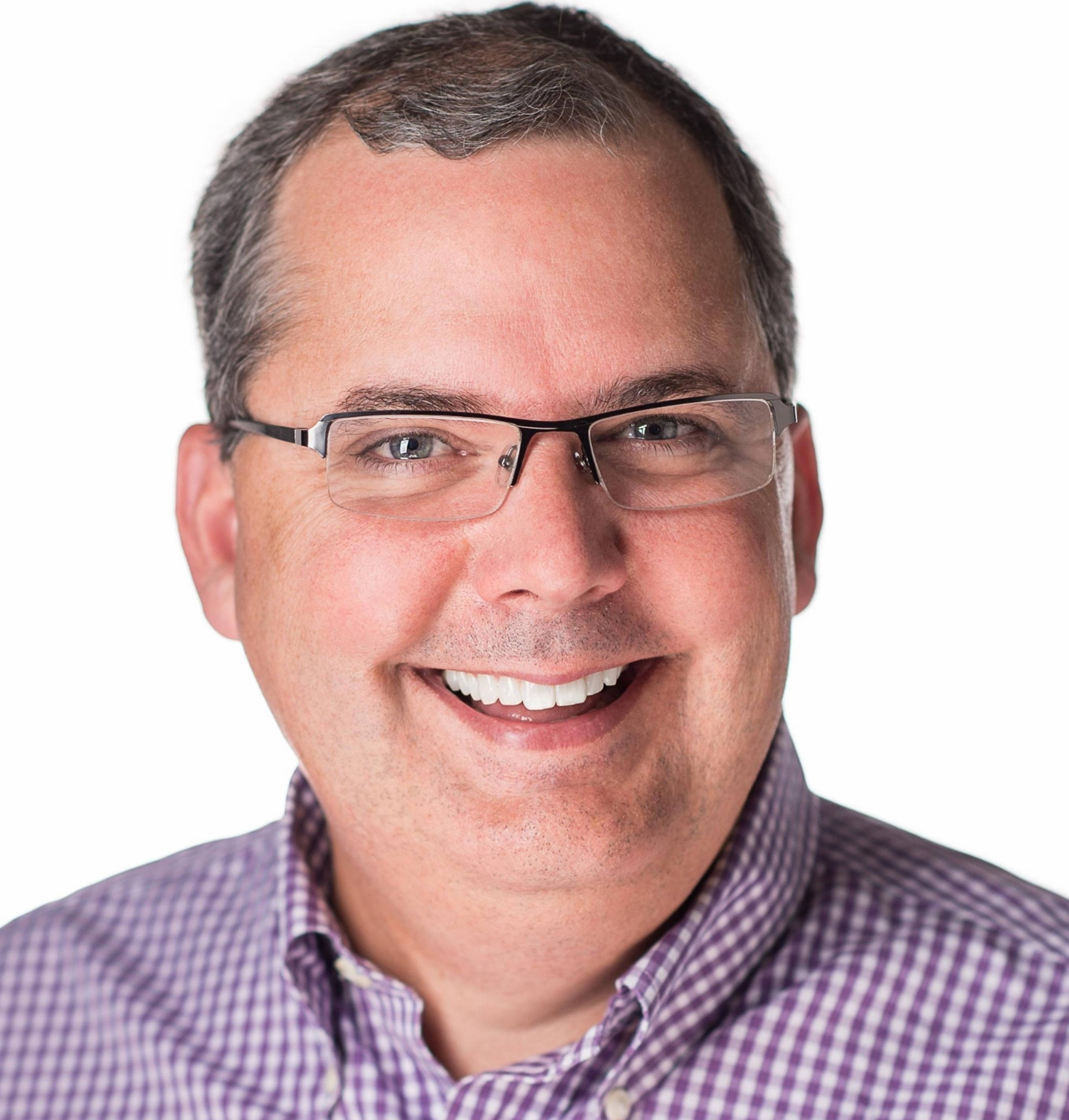 Jimmy Connell
Jimmy is the President of Craftsman Media, a digital content marketing company located in Libertyville, IL that serves small and medium size businesses.
Jim grew up in Zion, IL and is a graduate of DePaul University. He serves the community through his non-profit Craftsman Cafe, as a board member of Consumers Cooperative Association, and numerous other community activities. Jim is also an adjunct professor and teaches Social Media in Business classes at College of Lake County.
Jim, his wife Laure, and their three daughters live in Libertyville, IL.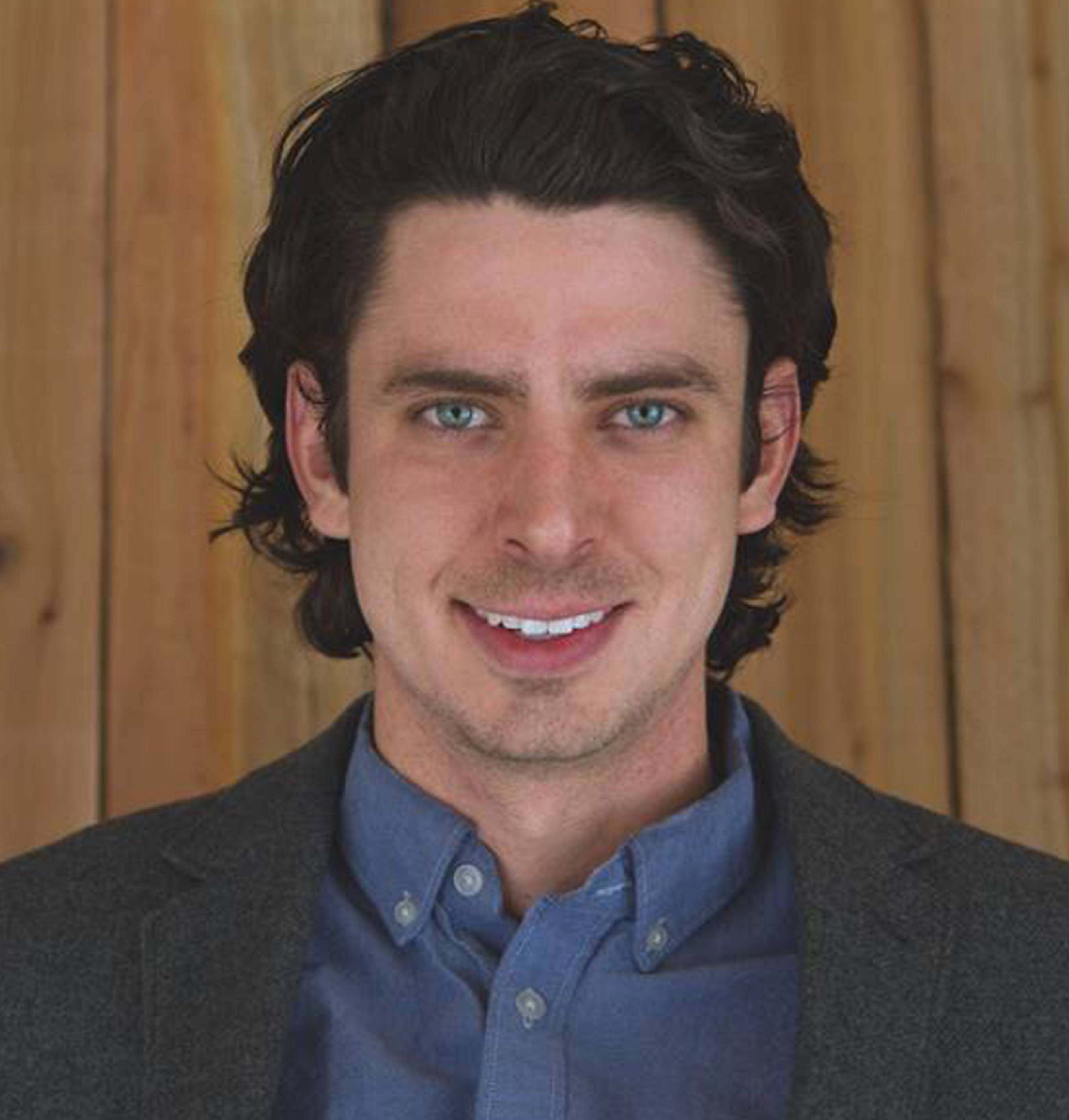 Jeff Hendricks
Jeff is a super talented designer and artist in the Chicago area.
He enjoys painting, songwriting, and working out in the garden with his family.
He openly admits to not being much of a reader before his twenties but has developed a love for reading as an adult that he truly cherishes and now shares with and instills in his children.
Favorite Authors: Fyodor Dostoyevsky, Jacques Ellul, John Steinbeck
Favorite Artists: Edward Hopper, Edgar Payne, Winslow Homer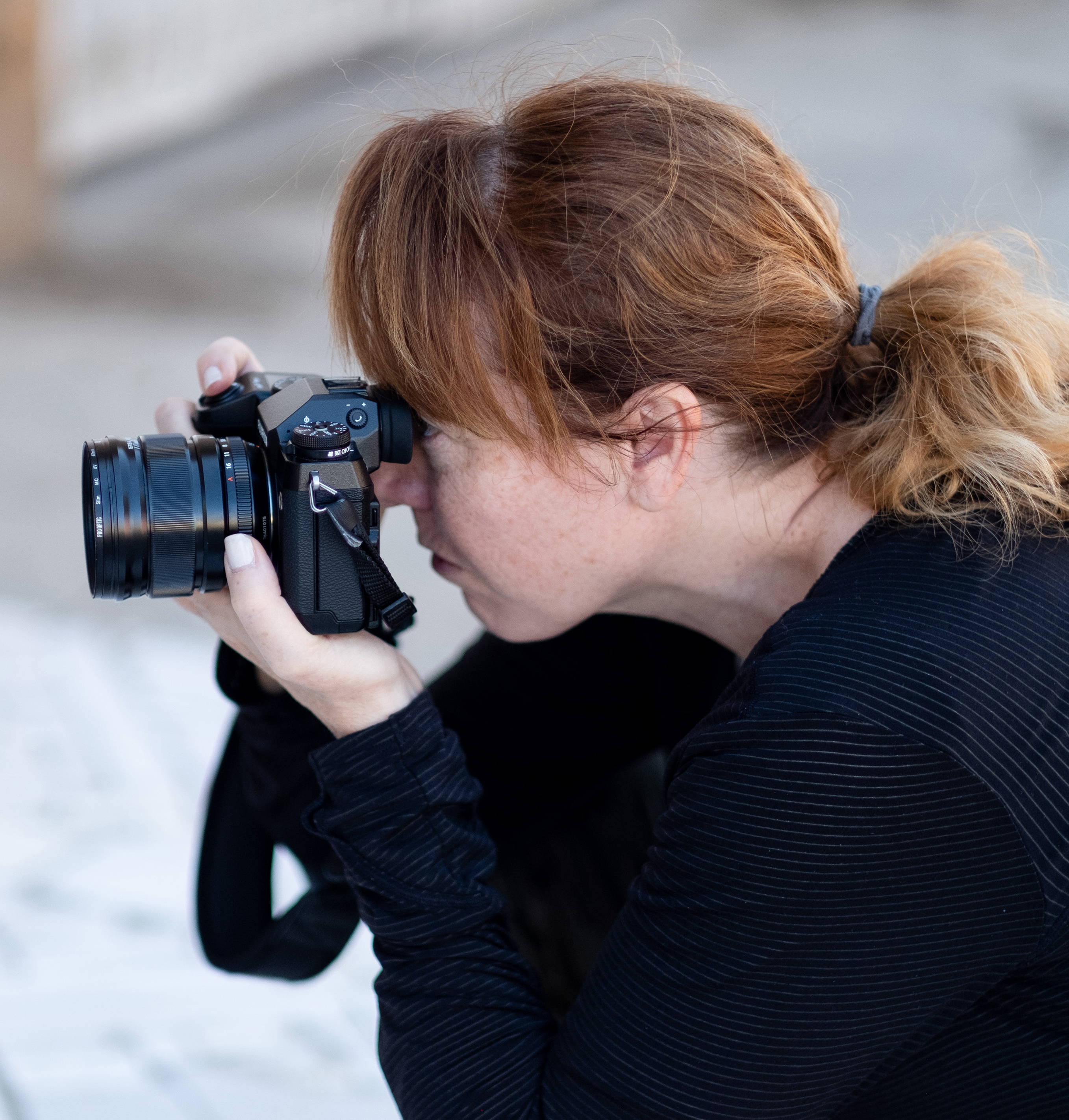 Susan Kalina
Susan Ryan Kalina is a former photojournalist who now spends her time doing storytelling photography for non-profits, corporations and small businesses. When she's not on assignment, you can find Susan having adventures with her three teen daughters and husband or paddle boarding on Lake Michigan. Susan is excited to be working with Freadom and is dedicated to the mission of improving the quality of life for others through literacy.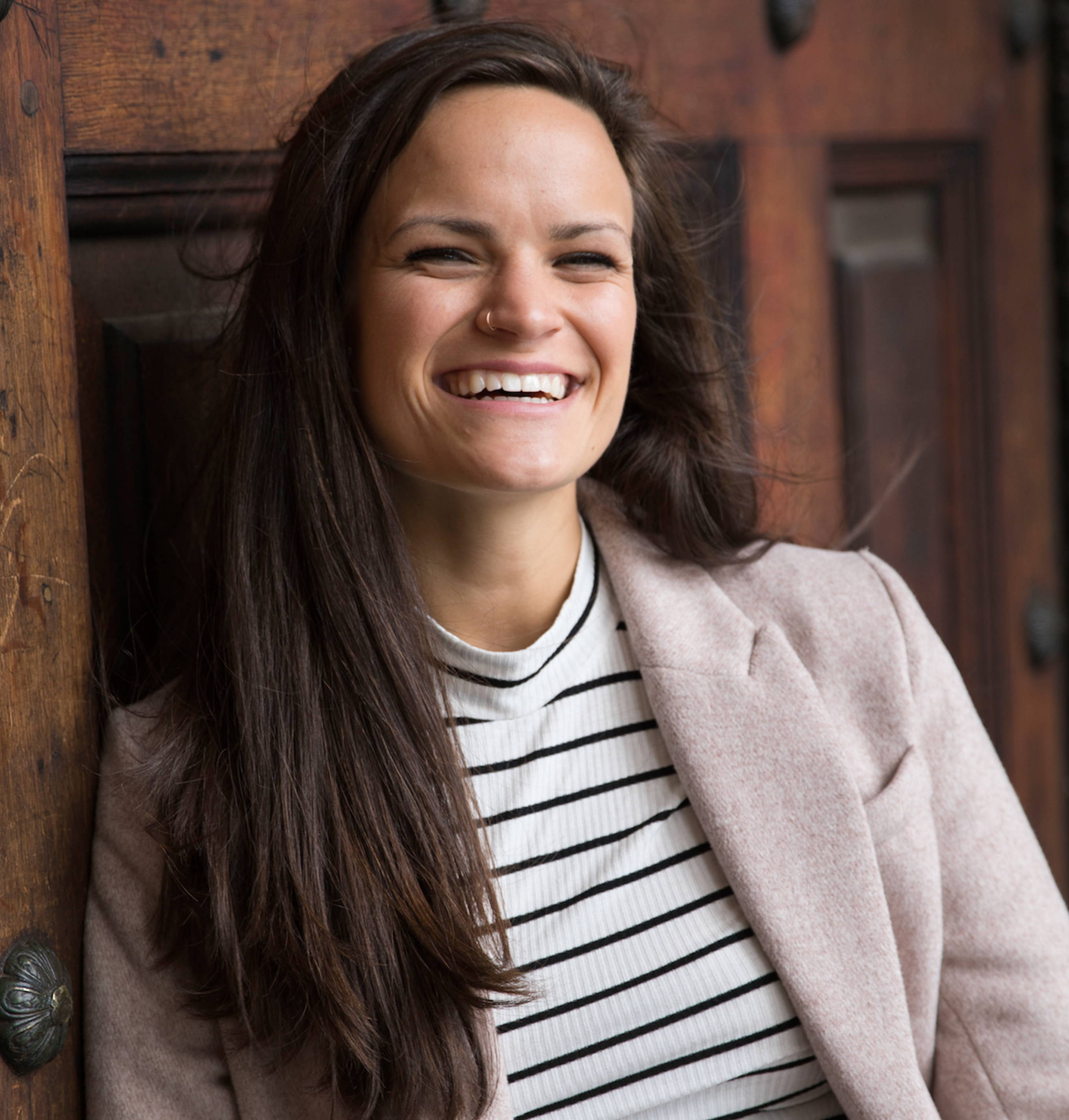 Lisa McCormick
Lisa, known as Made by Lisa Marie, is a Freelance Illustrator and Graphic Designer based out of the Chicagoland area. She has worked with a range of clients, from world wide household names to small businesses with big dreams, and is passionate about teaming up with like minded companies that give back and make a difference in the world. Her specialities include creating artwork for merchandise, branding identity design, social media assets and teaching/speaking engagements.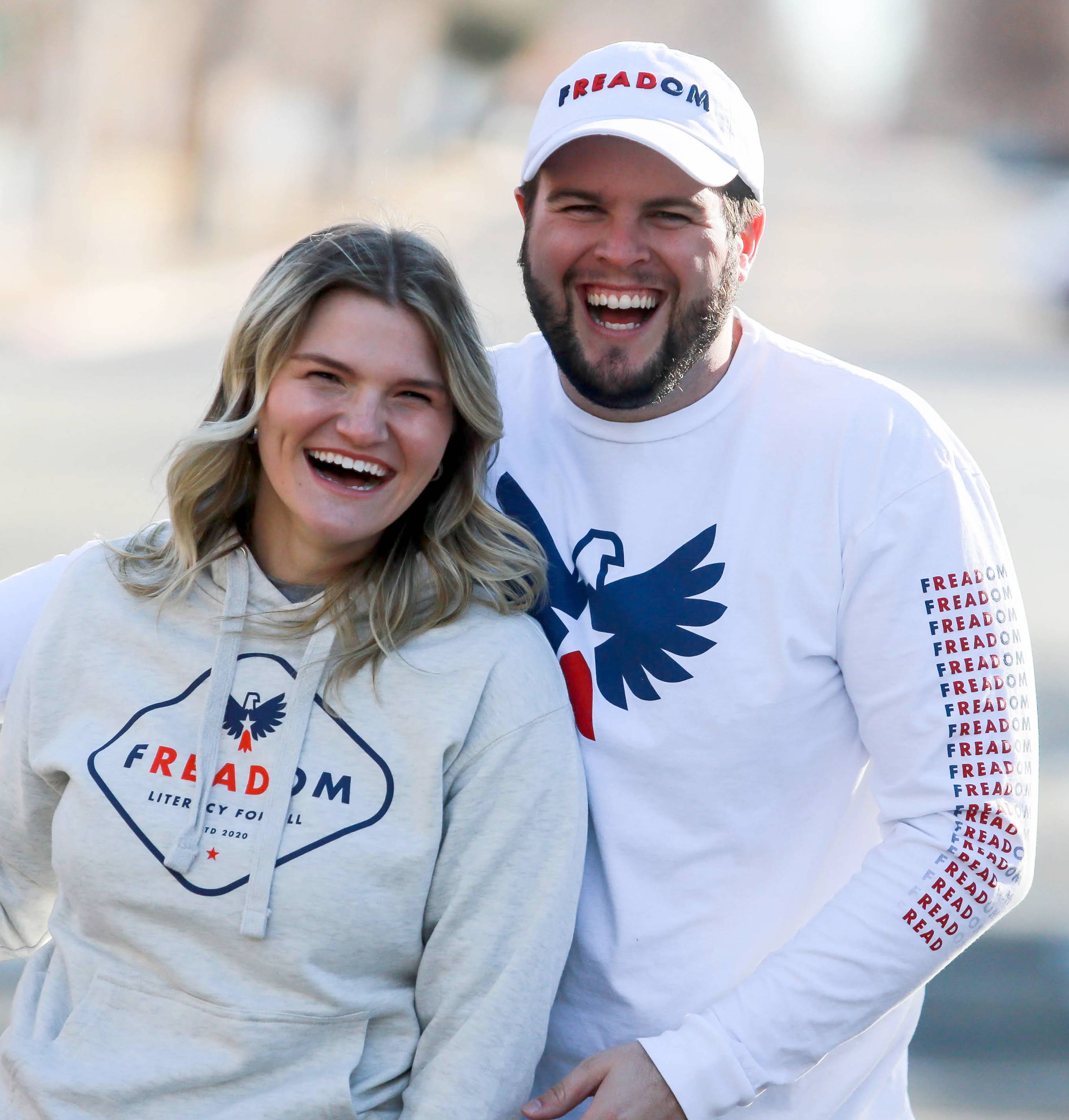 Nick & Kacie Monaghan – Monaghan Media Group
Nick is the owner and CEO of Tribal Media Co. a full-service digital marketing agency that focuses on SEO, website development, email marketing and paid advertising based out of Denver, Colorado! Kacie is a campus pastor at their home church Ascent Project! Kacie and Nick LOVE to read! You could always find their nose in a book at any given moment. They love to support their local businesses and do their reading at local coffee shops! Living in the great state of Colorado, they love to also go to the mountains to read. Kacie and Nick met one another in Fort Collins, CO where Kacie was a dancer on the Colorado State Poms team and Nick was an athlete himself playing football at the University of Missouri. Their passion to read grew when they were both in college, taking part in Athletes In Action bible studies and reading books by their favorite pastors. When they are not reading, they love to snowboard, travel the country and watch their favorite TV shows!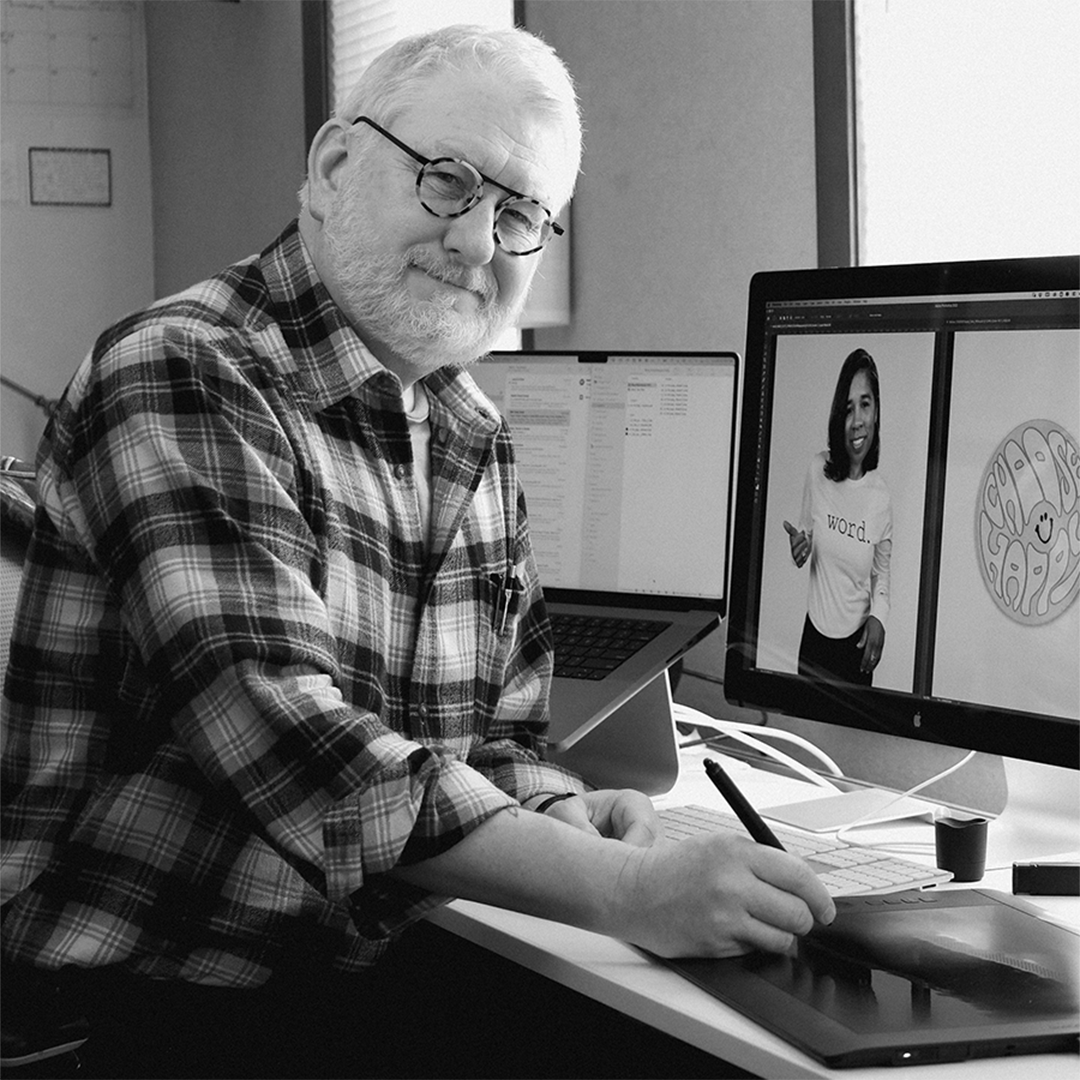 Derek Moore
A creative visionary, Derek is truly one of those people whose gained a reputation as someone who is not afraid of the hard work it takes to discover, create and build solid brands. For more than 35 years, he's landed hundreds of awards, revitalized numerous brands, and created work environments that bring out the best in his teams. Derek is a repentant advertising and marketing executive with both strategic and creative execution skills which he has applied across traditional, digital and data-driven media channels to build brands and drive sales. He has innovated integrated marketing and brought fresh thinking and accountability to award-winning work for a variety of brands, including Bernie's Book Bank, McDonald's, Gatorade, Kellogg's, Dyson, Dewar's Scotch, Hallmark, United Airlines, Disney, John Deere and Allstate (to name just a few).
A lover of books, reading and all things artistic, he has eclectic tastes in music, books, food, drink, art and in life. Derek also enjoys cooking, gardening, fishing, spending time with his wife, Kim, his three adult children and, when he has time, making music and art.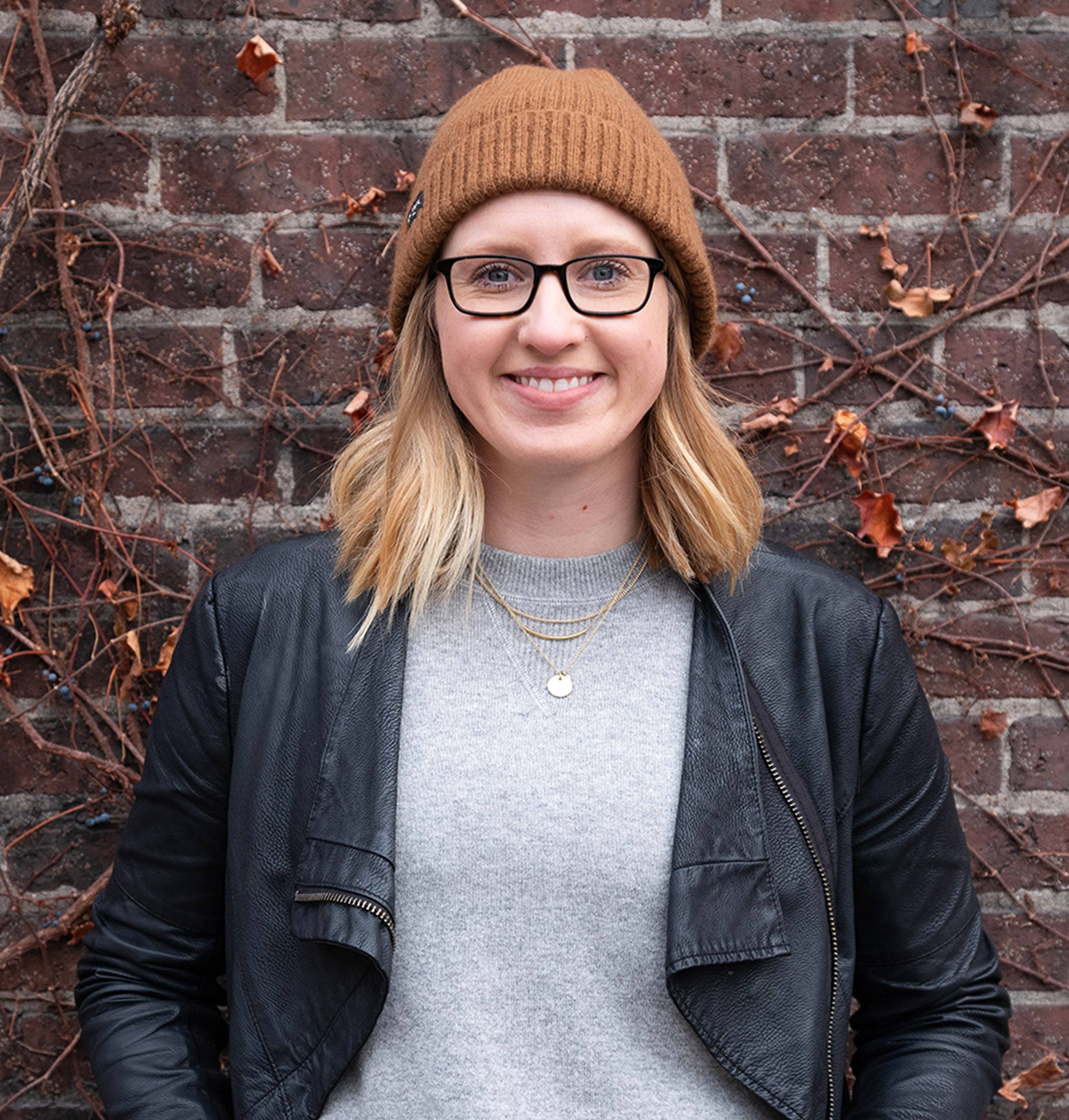 Laura Pearse
Laura is co-founder and Head of Development at Pique, a boutique digital agency focused on ecommerce experiences and growing digital brands. With cross-industry experience in digital strategy and development, Laura's approach to development is collaborative and business-minded. It's multi-faceted, overlaps with every phase of the project (design, user experience, execution, etc.) and focuses on sustainability and driving business goals forward. Laura leads Pique projects through to execution and launch while always keeping an eye on driving measurable results. She's based in Nashville, TN, travels often, and is an avid reader. Laura cannot wait to see and be a small part in the impact of fighting for Literacy for All.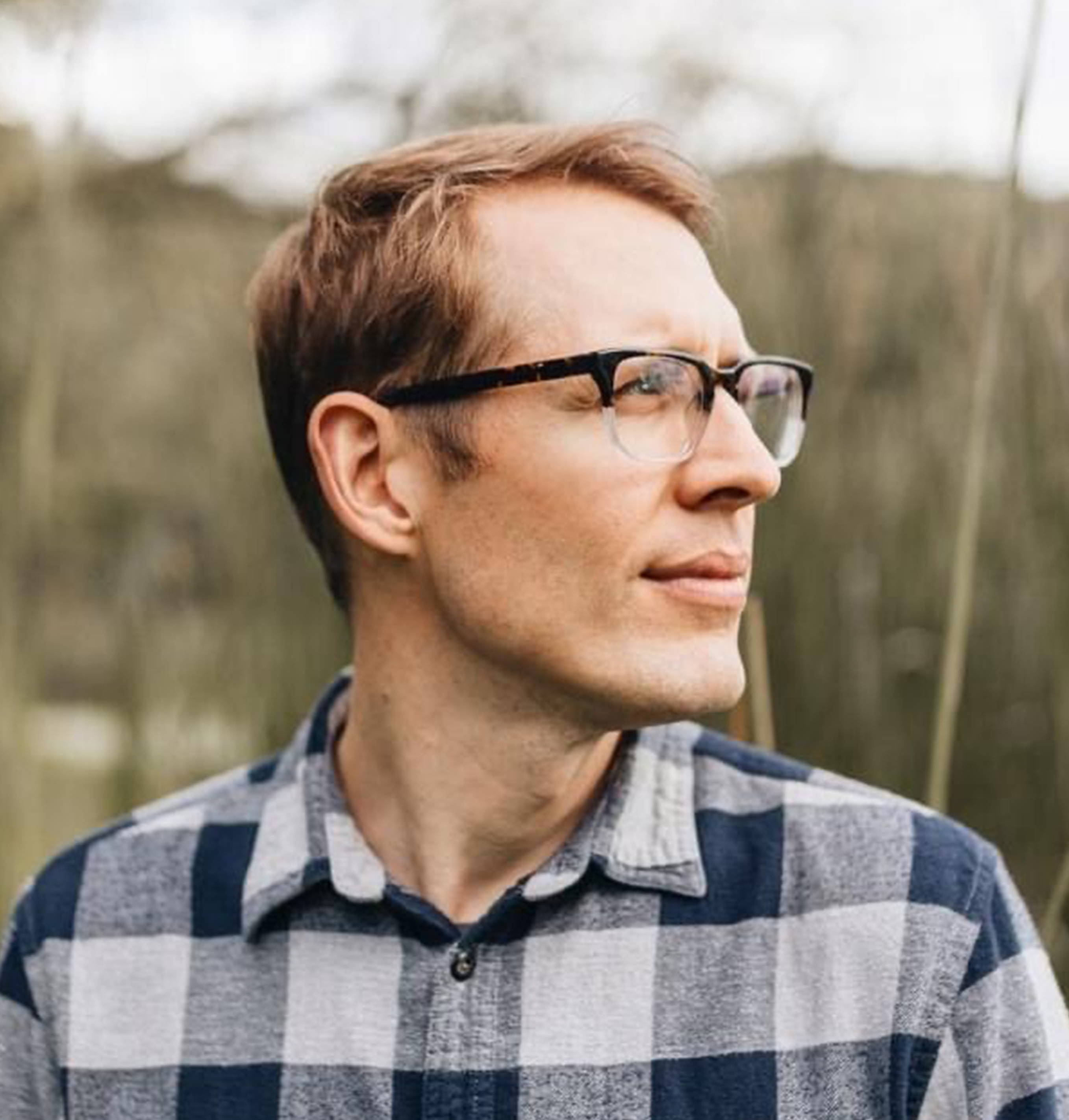 Allan Peters
Allan is the Partner and Chief Creative Officer of Peters Design Company. At PDCo he has partnered with brands such as Nike, Amazon and Patagonia. His work has been recognized internationally by numerous award shows and magazines including Clio, Communication Arts and How Magazine. He is a lover of handcrafted vintage and antique goods and comes alive when scouring small town antique malls and swap meets. In his free time he can be found reading to his three boys or biking around the city.