EDUCATORS ARE ELEVATORS – IT'S TIME TO ELEVATE OUR EDUCATORS!
EDUCATORS ARE ELEVATORS – IT'S TIME TO ELEVATE OUR EDUCATORS!
We're receiving nominations elevating educators from all over the country. Help us nominate outstanding educators from every state!
We're receiving nominations elevating educators from all over the country. Help us nominate outstanding educators from every state!
Every nominee receives a gift card for great Freadom merchandise and every nominator receives an Elevate an Educator & Literacy for All sticker pack worth $10! One dynamic Educator will be named Freadom's 2021 MOST VALUABLE EDUCATOR and will receive a $500 Freadom Gift Card!
NOMINATIONS ARE OPEN FROM INTERNATIONAL LITERACY DAY, SEPTEMBER 8, 2021, THROUGH FEBRUARY 1, 2022.
SEE ALL THE ELEVATED EDUCATORS OF 2021:
Jennifer Hopper
Stoughton, WI

Elevated by Kristin Rosenberg
Jennifer is the reading teacher for Kegonsa Elementary, and she is such a rock star. She helped implement a new reading curriculum during a pandemic, and has worked tirelessly to make sure that all of our students have access to the materials. She has also worked to make sure that the reading materials that are used reflect our students and our community – researching books with diverse characters and points of view, and then advocating that these books be used in the schools by teachers and students. Students are learning so much about the world beyond our little city, and so much of it is thanks to Jenn.
---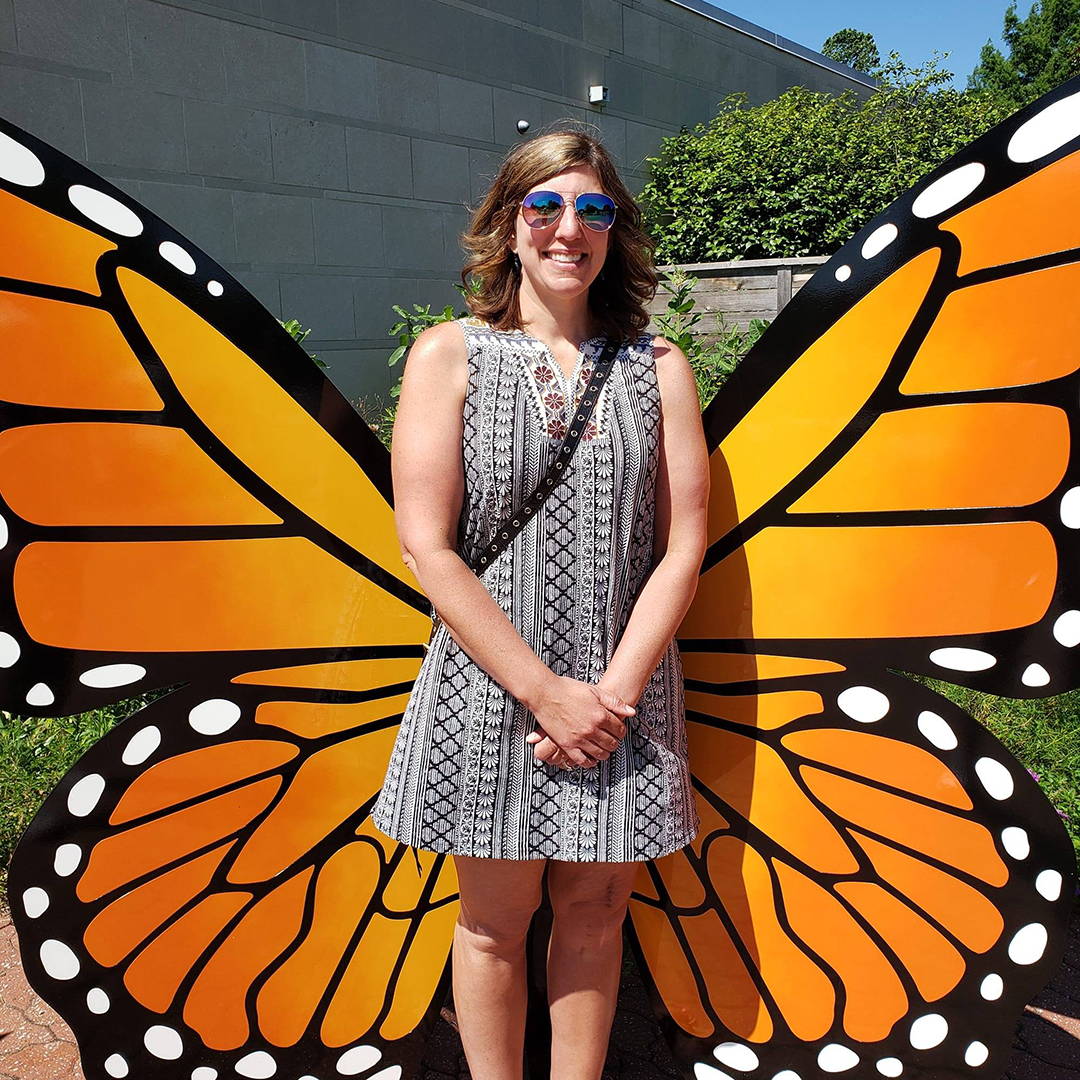 Julie Petersen
Redgranite, WI

Elevated by Angela Maki
Since working with Julie I have been continually impressed with her. She seamlessly weaves reading in to any concept or topic she's teaching and has a true passion for literacy. But, the thing that I love most about Julie is her passion to not only help her students, but the greater community where she teaches. She has started and continues to manage several different outreach projects and has a true heart to help all the families and people of the community.
---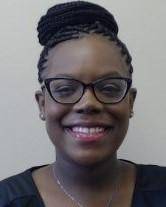 Elevated by Amy MacCrindle
Passionate, supportive, flexible, talented, resilient. These are just a few of the words that come to mind when I think about Mrs. Belin. Monique has a passion for student learning and for supporting staff so they can be the best that they can be for students. She is always the first to be willing to make a change to whatever the current plans were and adapt to the needs in front of her. Mrs. Belin is talented in so many areas and is willing to step outside of her comfort zone to make an impact on students. Finally, she is the example of failing forward thus encouraging staff and students to do the same. Monique truly is a super hero and deserves to be celebrated!
---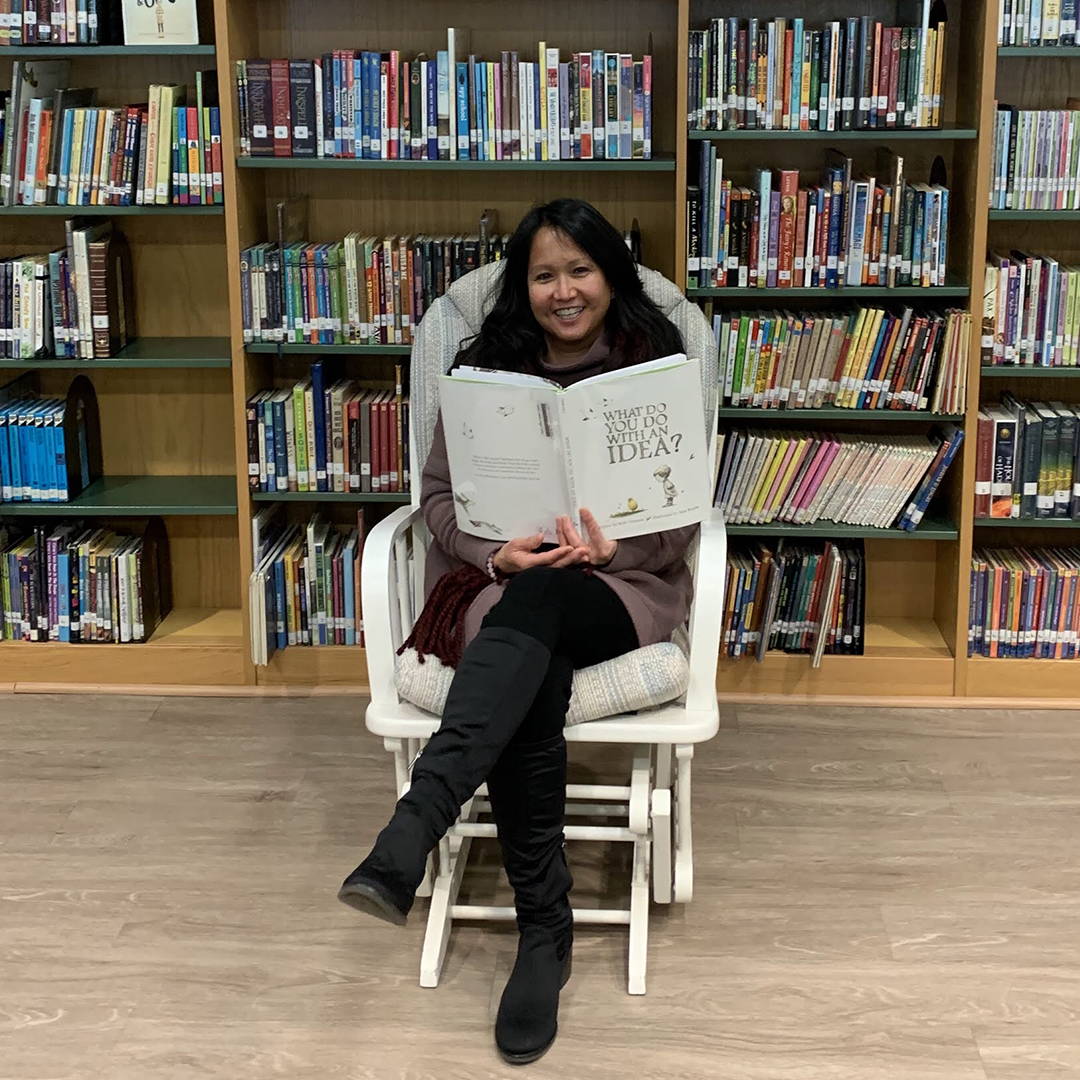 Andrea Francisco
West Babylon, NY

Elevated by Ken Francisco
This amazing educator is Andrea Francisco. Her superpower is her tireless passion and energy to infuse a lifelong LOVE of reading & learning in her students. She deserves to be celebrated because she believes EVERY student can make a difference. As the school librarian, she has made it her mission to create a special place that fosters a sense of wonder & curiosity where students, parents and teachers are empowered by their learning and there are no limits to their imagination. She believes that by putting books into the hands of students she is giving them the keys to unlock the doors of opportunity.
---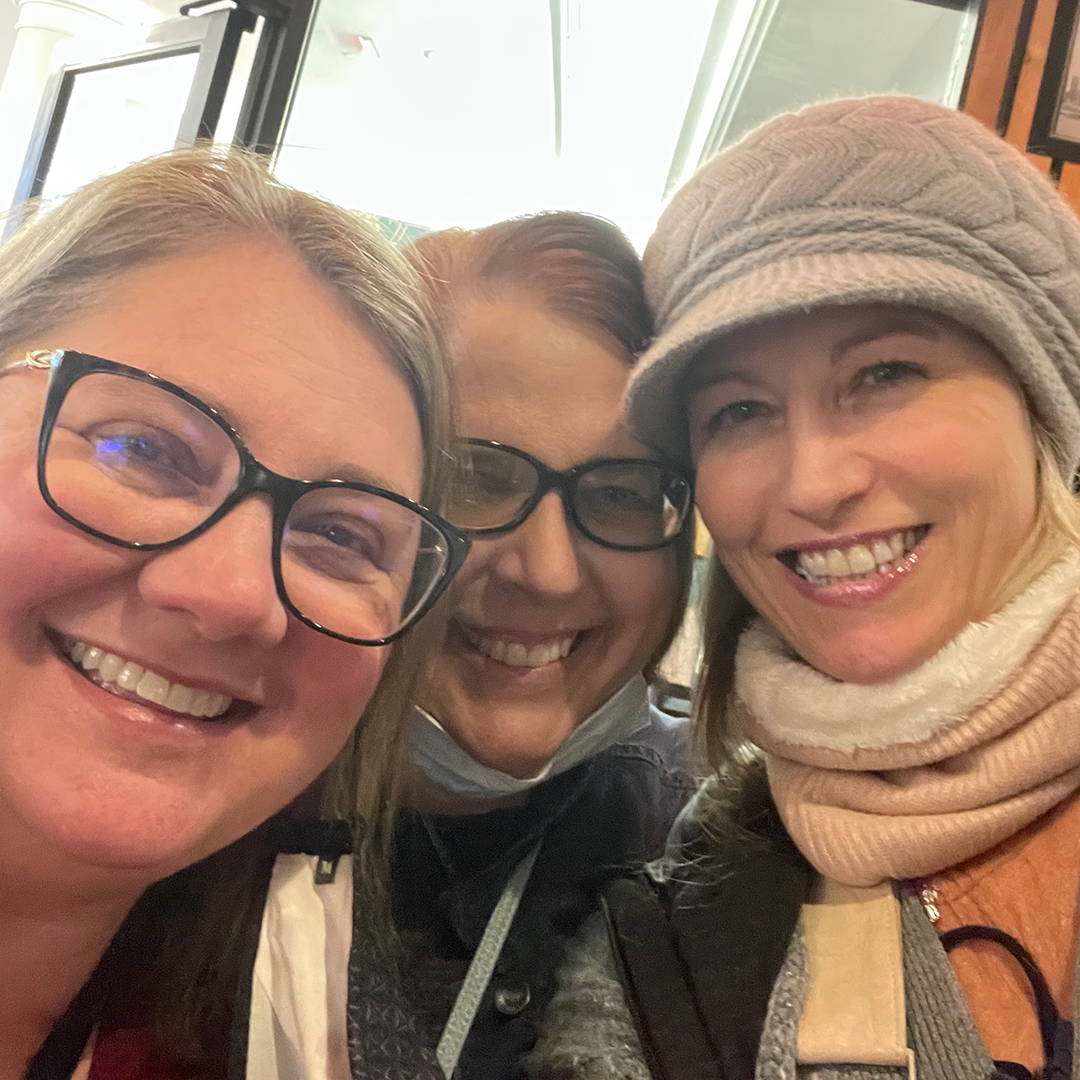 Melissa Darrow
Raleigh, NC

Elevated by Lane Baima
I am nominating one of my favorite teachers who helps students every day. Melissa Darrow is one of the most kind and generous people I know. Not only does she help students with reading every single day, she helps fellow teachers as well. Never have you seen an advocate for education like Melissa! She puts her whole heart into all that she does 😍 Her students love her and learn so much from her specialized reading help. Her approach is comfortable and welcoming to all students. Helping other teachers and educators is so natural for her and I am grateful to know Melissa. She is an inspiration, she is a real superhero!
---
Sarah Reed
Brooklyn Park, MD

Elevated by Lauren Arditti
Ms. Reed's superpower is the power of REFLECTION! She engages her students in their own process of reflection, as well as reflects on her own pedagogy. Ms. Reed advocates for her students when it comes to their specific needs by regularly planning with her coteacher, and meeting with her teammates. She has high expectations of her students, clearly articulating those expectations and holding fast to them. She is an expert in her field of science and she relates the content to her students to help make lessons meaningful. Her students have articulated that they enjoy her class because she challenges them and engages their attention, and she is a kind person! Ms. Reed is an integral part of our school!
---
Gretchen Schule
Arlington, VA

Elevated by Kelsey Sweat
Gretchen is truly dedicated to giving her students authentic reading experiences. She ALWAYS impacts students who typically do not enjoy their days at school, but they enjoy being in her class. For example, she gets students to do work and READ when they are not showing those same skills in other classes. Her students know they are loved, respected, and expected to rise in her class.
---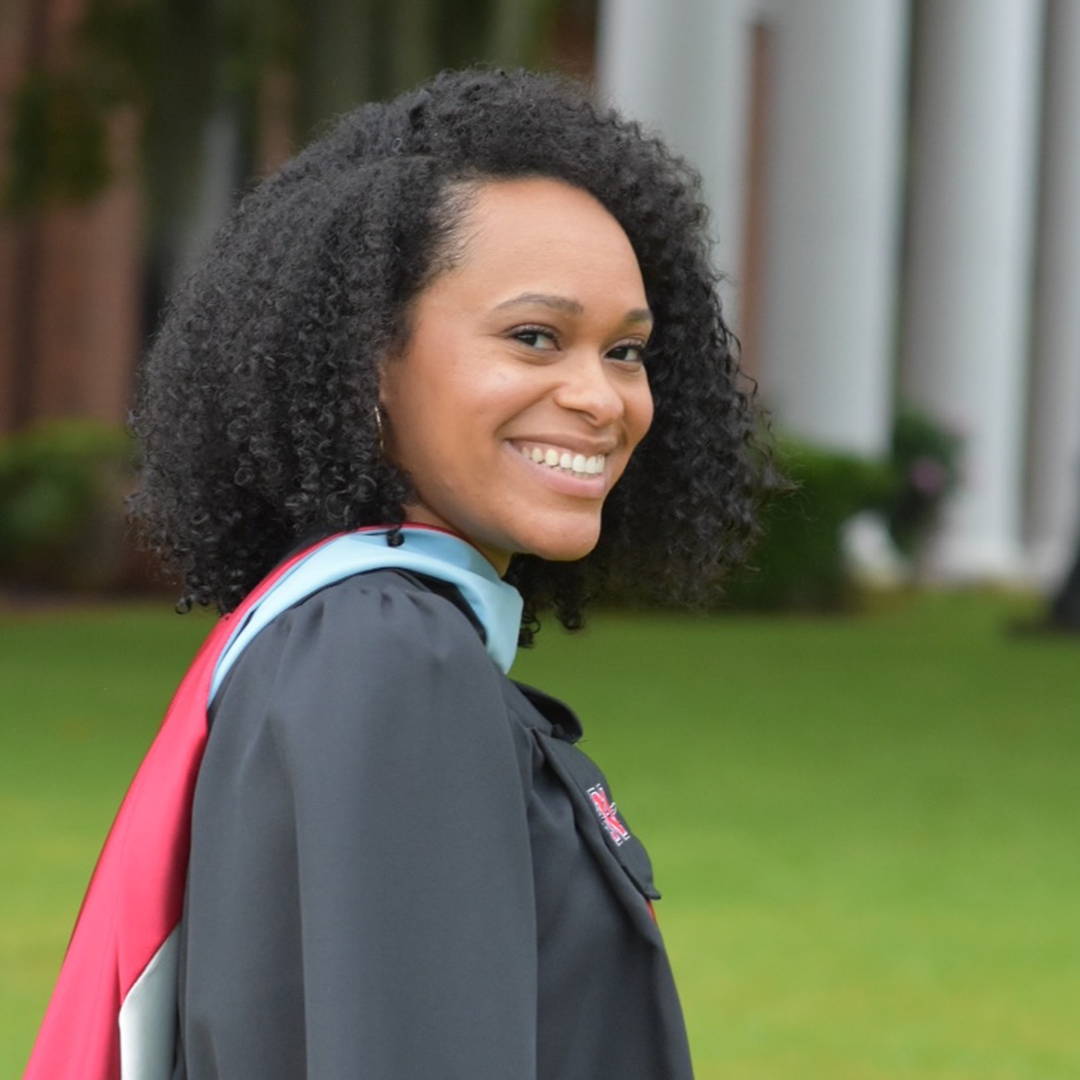 Alexa Austin
Baton Rouge, LA

Elevated by Amanda Austin
This individual is special not only becuase she is my sister, but she in her 3rd year as a School Psychologist in one of the largest urban school districts in Louisiana. She not only evaluates students for special needs and gifted services, but she also counsels students and provides them with therapy on a case by case basis. She is a young eager educator who is willing to go the extra mile for her students, her community, and her school district.
---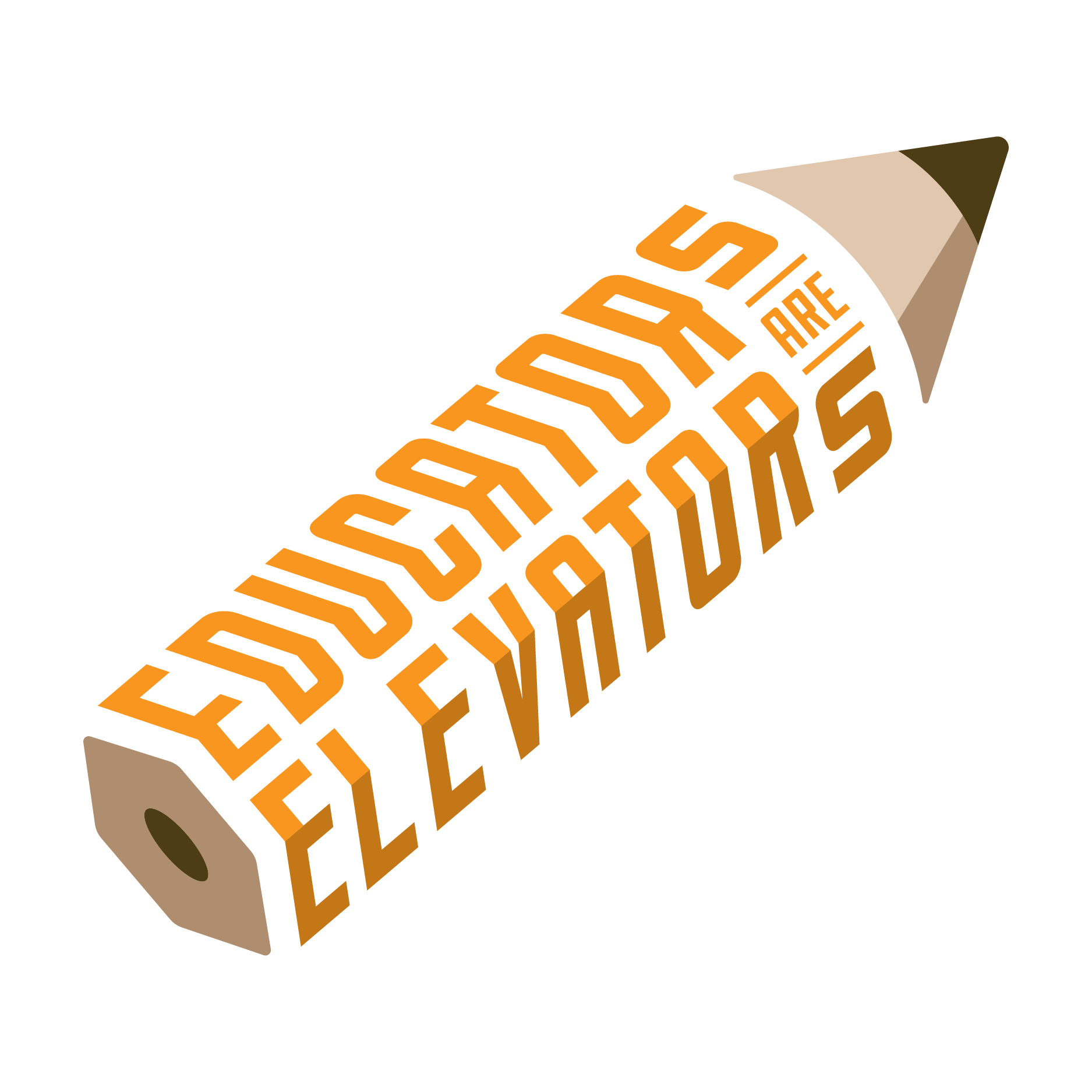 Kelly Van Kirk
Prescott Valley, AZ

Elevated by Marissa Buk
Kelly is an credibly passionate reader and she passes that passion on to her students. She has built the most amazing library of books in her classroom. I even enjoy going book shopping in her room. She has so much knowledge about the books and is always ready to recommend a book that and a student will like. If a student is looking for a particular book she will put together DonorsChoose projects or find some other way to add the book so that her students have access to the books they want. She gives students choice in their reading and celebrates their reading journey with them, creating a true love for reading along the way. She has worked hard this year to adopt personalized learning models and is always willing to learn and grow to ensure students are getting what they need to be successful. I love sharing ideas with her and know that her feedback will be valuable in helping me grow as an educator.
---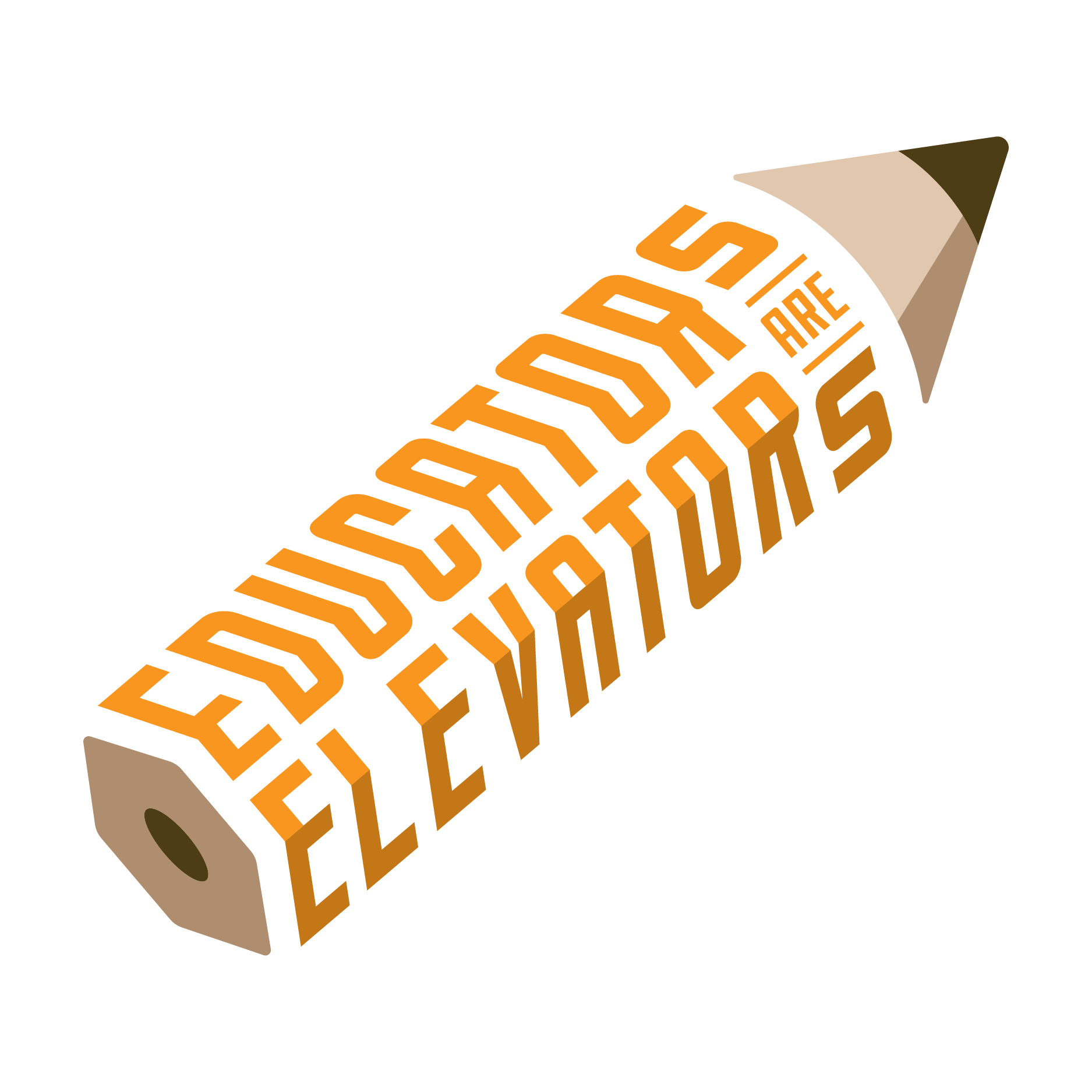 Kelly Van Kirk
Prescott Valley, AZ

Elevated by Morgan Petersen
Kelly is a Veteran for starters! She has a love for reading and getting others to love reading like no other person I have ever known. She has the challenge of 6th graders and excels at all she does. I have the privilege of having her son in my class currently, as well as last year, and having that connection with her as a parent and as well as a colleague , I can't say enough wonderful things about her. She immerses her students with books and flexible seating so that they may have every opportunity to find what they love to read. Her ability to reach each students level of comprehension is also a strength! I'm lucky to call her a friend and colleague . :)
---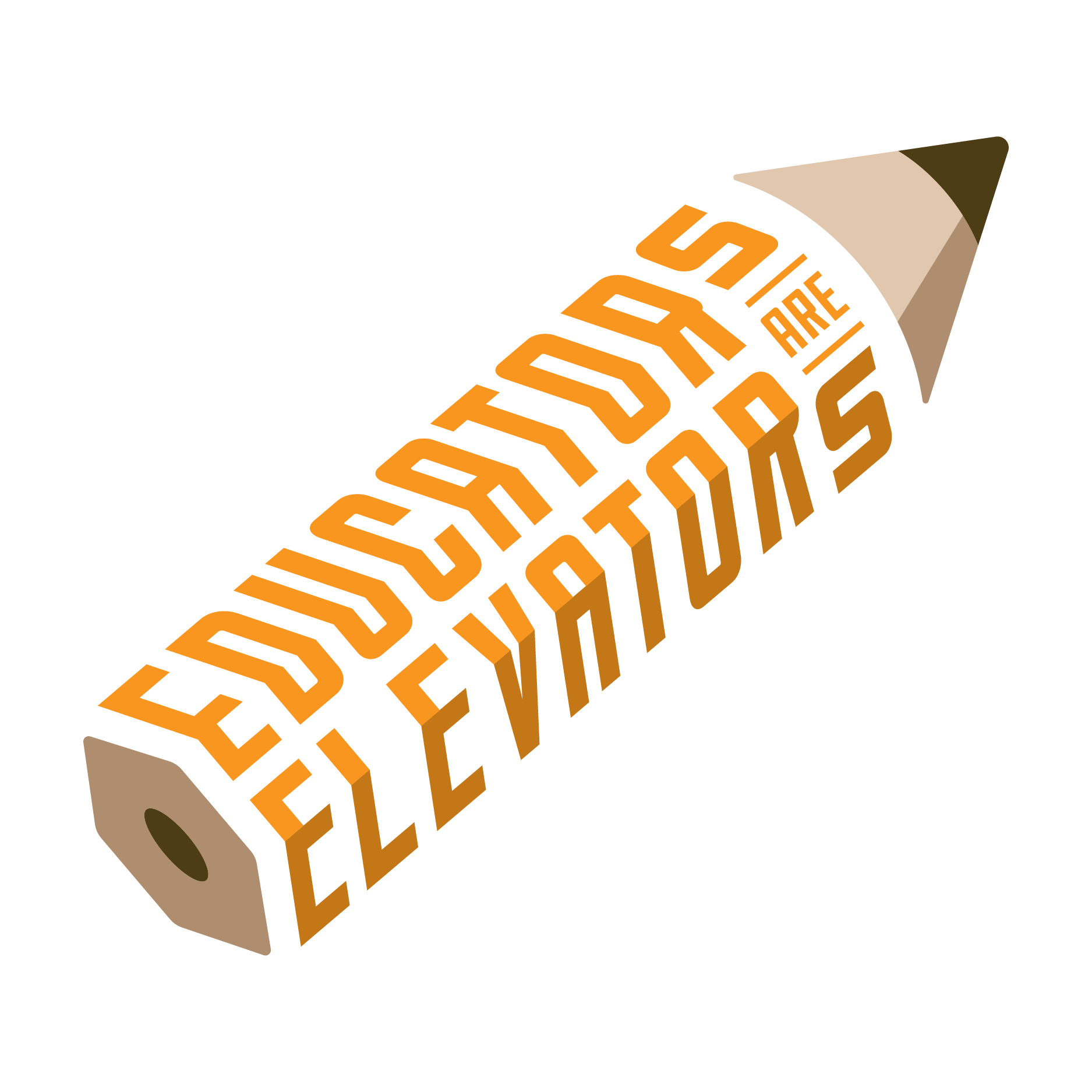 Laura Dunn
New Orleans, LA

Elevated by Sophie Teitelbaum
Laura Dunn is the teacher who inspires students to love reading. Her classroom is full of joy and students share their love of books with one another. She is always looking to grow and to meet all her students' needs. She works tirelessly to make her lessons engaging, relevant, and rigorous. So many young people's sense of themselves as students and readers has radically changed because of her teaching. She challenges each student while providing the supports for them to get there. Every kid needs a teacher like Ms. Dunn.
---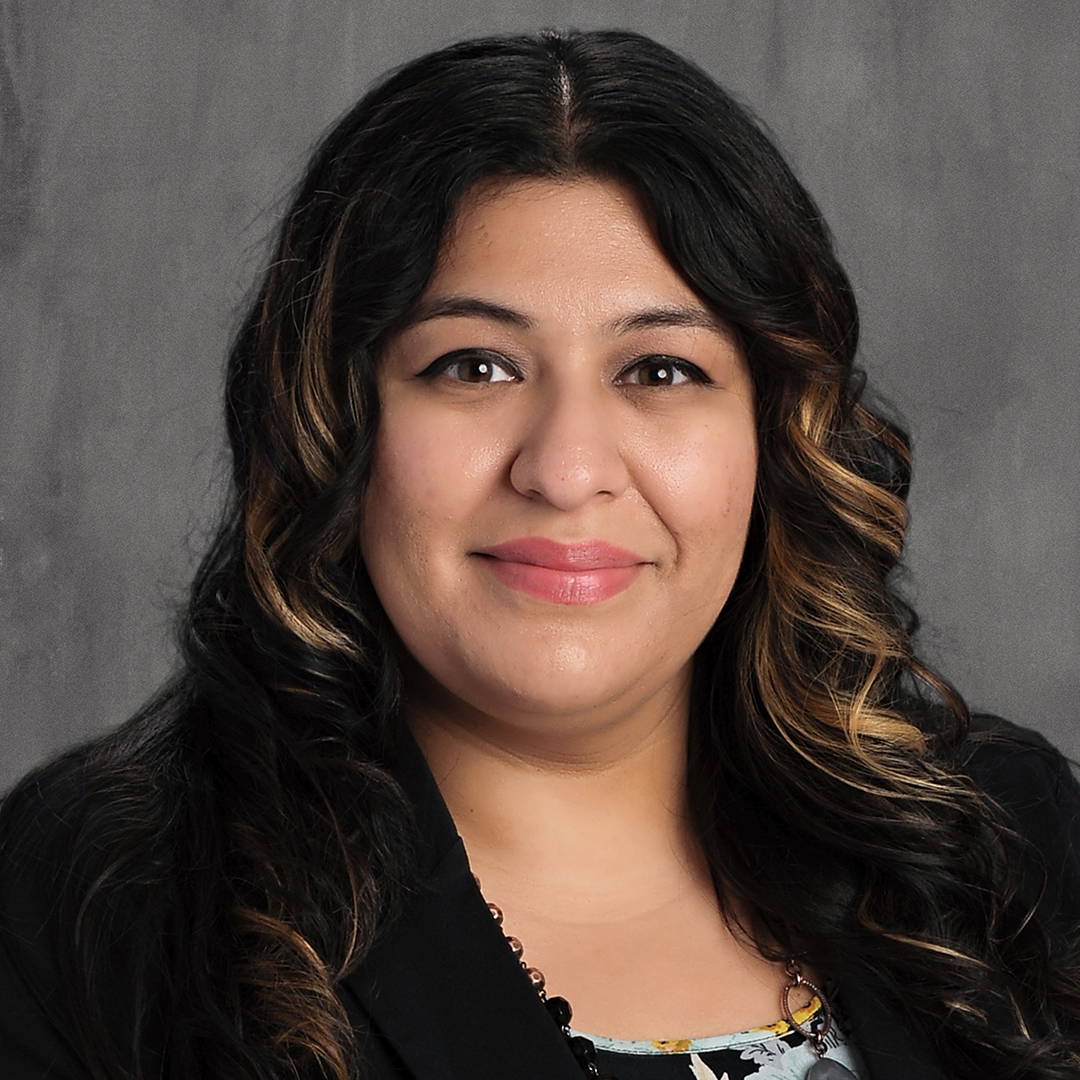 Brenda Mendoza
Chicago, IL

Elevated by Jose Mendoza
My wife Brenda Mendoza is not only a mother of five she's an inspiring educator. She worked really hard to graduate with her K-12 ELL specialization along with her Bilingual endorsement. She also has two MA degrees and her principal license. She had the honor of being nominated Kane County Teacher of the Year in 2011. She received the Kane County Distinguished Educator Award and is an ASCD emerging leader. She currently teaches second grade bilingual and is a liaison for Greenman Elementary and their Challenging Learning initiative. In 2021 along with the Whole Child team they introduced policy to help promote the Whole Child. Through their efforts the state of Illinois declared March, Whole Child Month. She lives by two values, will she learn something from it, and is it what's best for kids.
---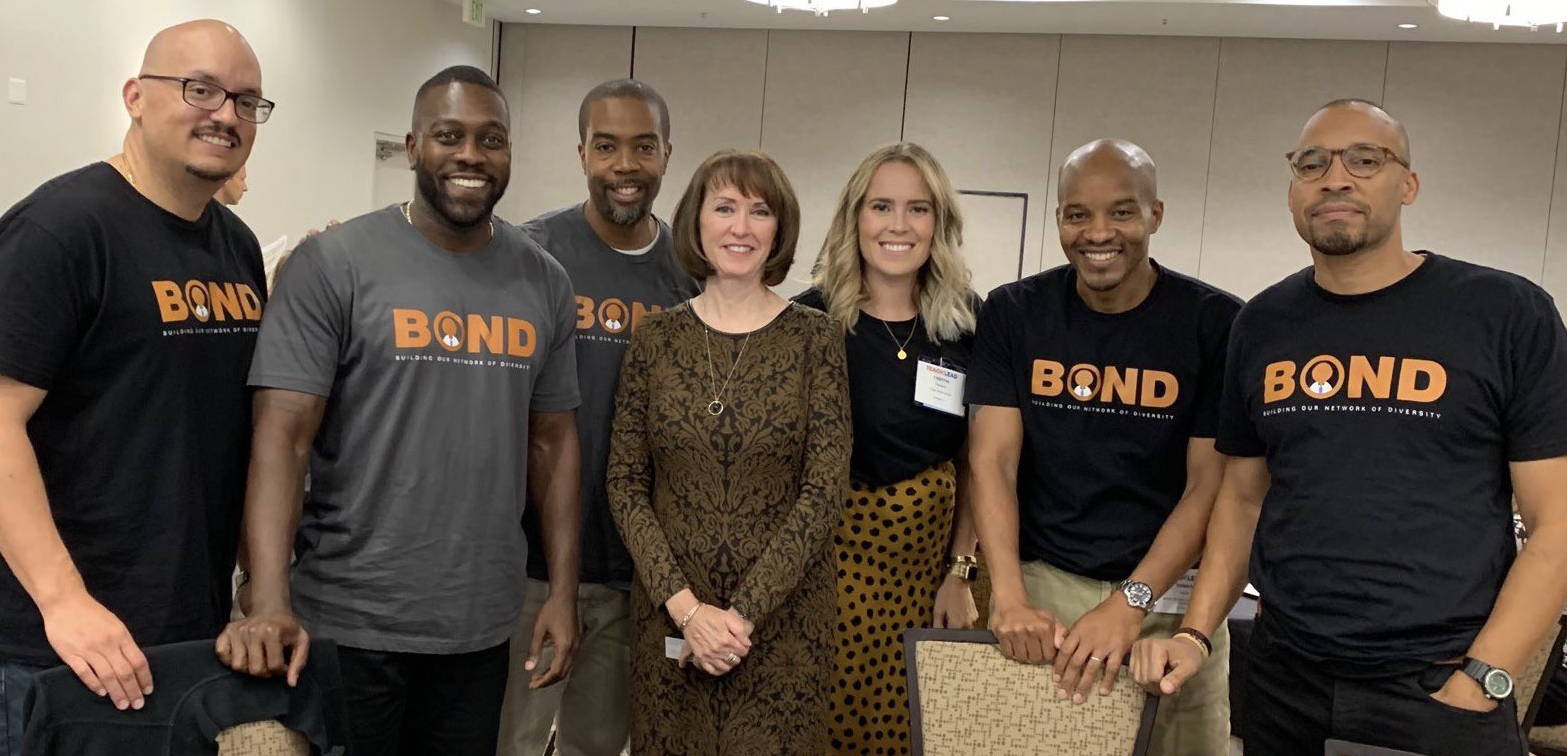 Tabitha Pacheco
Springville, UT

Elevated by Meghan Everette
Tabitha started her career in education as an amazing Special Education teacher, helping students virtually around the state. In 2013, she was awarded the Utah State Office of Education "Significant Disabilities Teacher of the Year" for outstanding leadership and commitment to students with disabilities. We met through a national fellowship, where she focused on raising the bar for experience hours for student teachers. She went on to lead the Utah Teacher Fellows where now, as director, she helps teachers learn and exercise their skills as teacher advocates, partnering on statewide initiatives, and ensuring educator voice is recognized in the state. Last year, she helped teacher leaders create a framework for teacher leadership that defines and recognizes the varied ways teachers may become leaders in their school or district. In the midst of this, she earned her Master's Degree while supporting her own children. Tabitha has not only helped students in her own classroom, she is dedicated to elevating educator voice in our state and throughout the country, making sure teachers are equipped to be advocates for their students.

The image is of Tabitha serving as a critical friend to a group of educators in Boston that went on to develop a statewide network supporting Black male youths and educators and our state superintendent.
---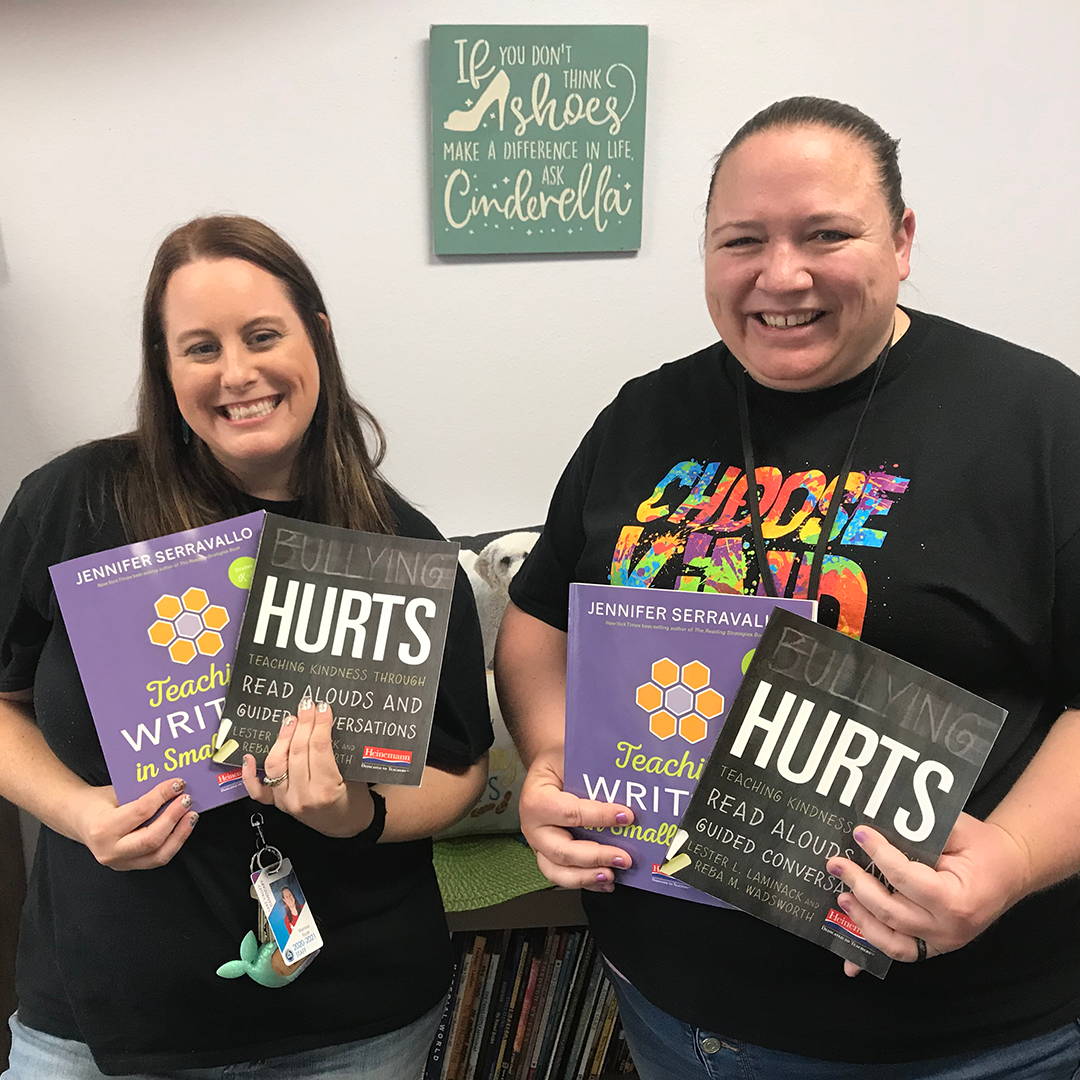 Marissa Busk
Prescott Valley, AZ

Elevated by Kelly Van Kirk
Marissa has an incredible ability to make her students feel seen, feel successful, and feel loved. She inspires her students to love to read and she celebrates books with them. One of my favorite activities that she did with her students was a book tasting with fun props and mementos for them to keep. I know her students will remember that day for a long time! Marissa also focuses on kindness and coaches her students on how to be better people. Mrs. Busk also helps her fellow teachers with ideas on how to best reach each students' potential. She continues to educate herself to make sure she is always doing what is best for students. Marissa is truly amazing!
---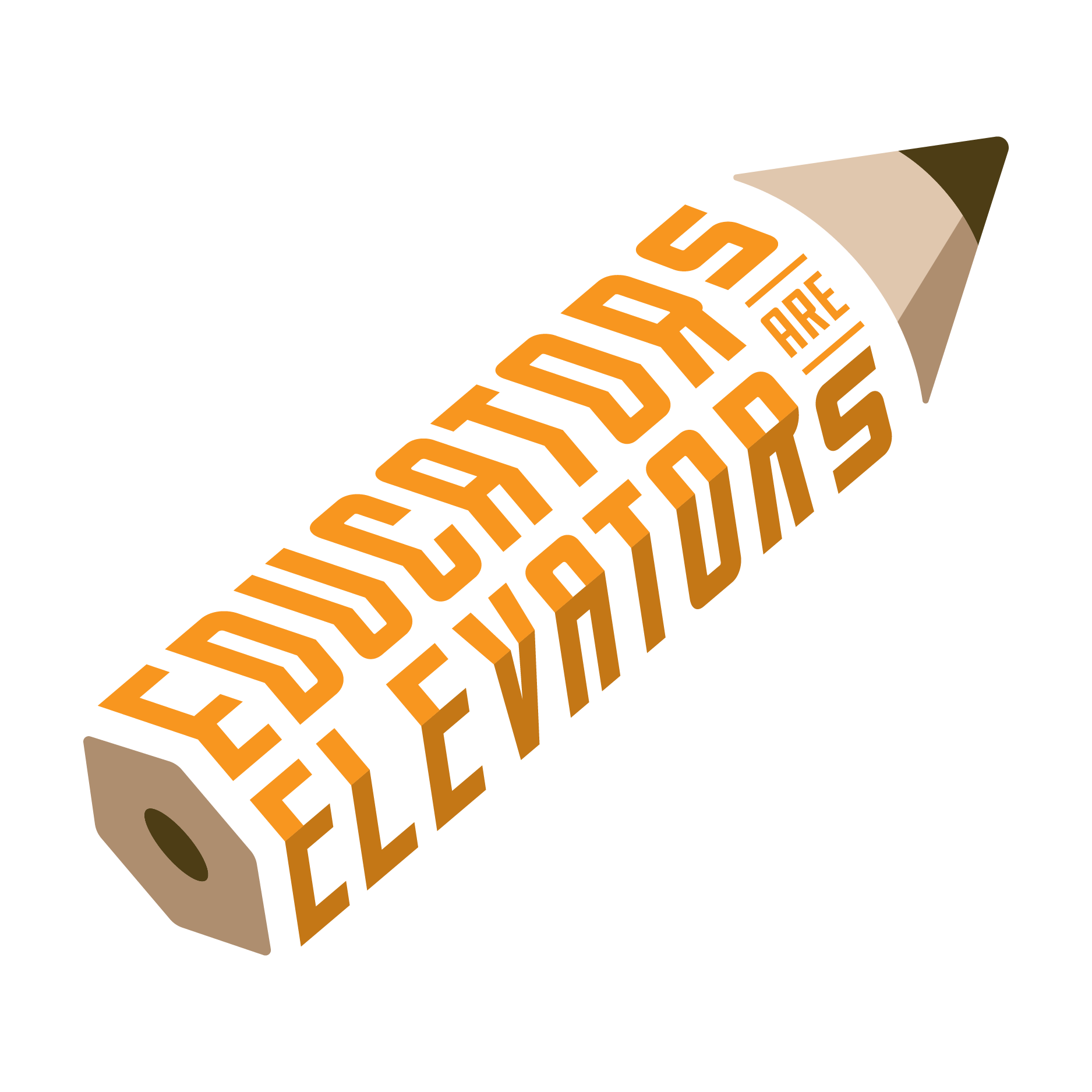 Elevated by Nick Monaghan
Jackie is an INCREDIBLE teacher! She puts in a ton of hard work and cares about her students whole heartedly! She is one of the best (and coolest) teachers I know!!
---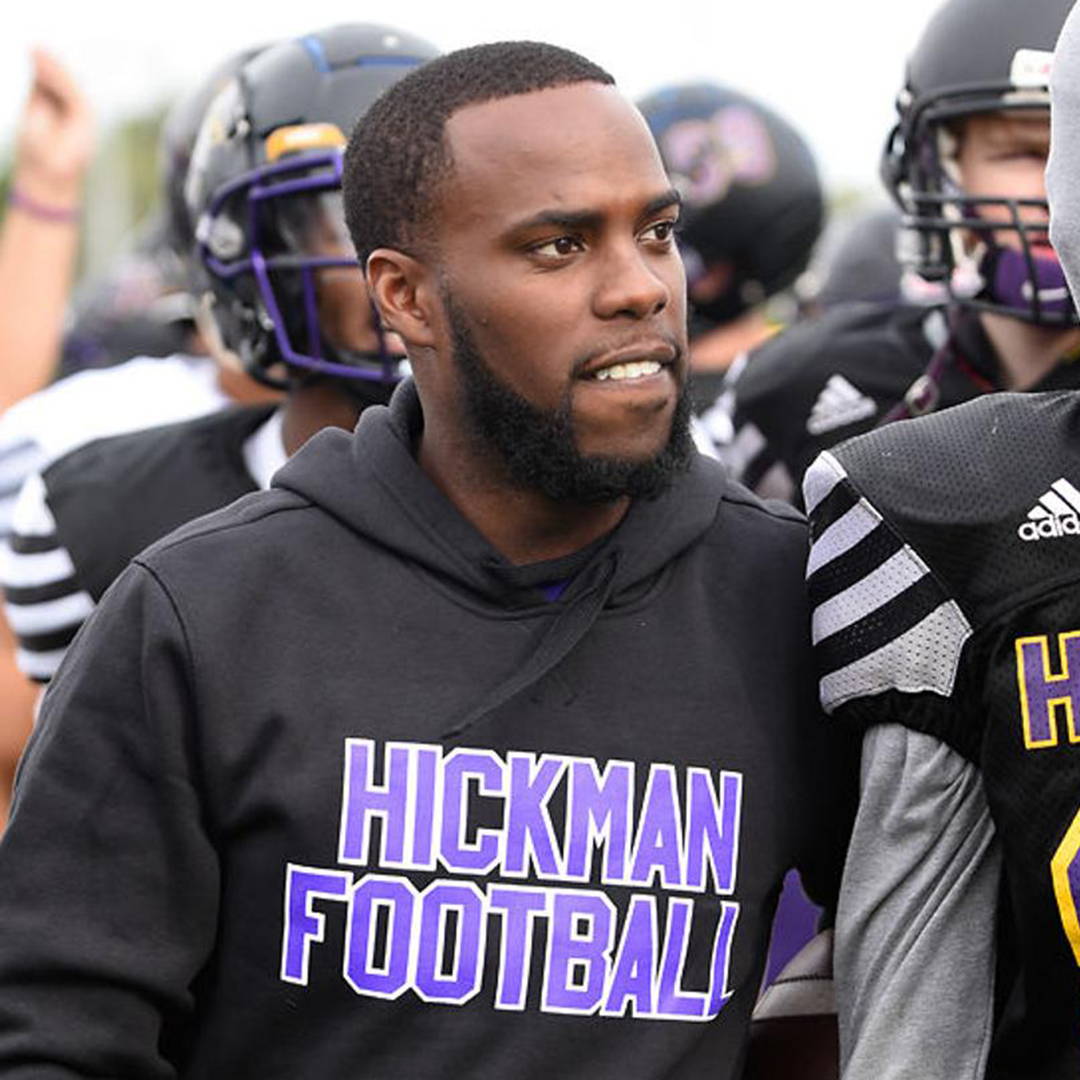 Elevated by Nick Monaghan
Alvis is an incredible educator! I have never seen a teacher connect with their students better than Alvis. He makes learning fun and engaging! I had the honor to teach with him when I was at Battle High School and I was always amazed and how well he cared for his students. He was truly someone that they looked up to as an older brother or father figure. I wish that I still lived in Missouri so that my child could have to opportunity to be taught by Alvis! Keep crushing it my brother, you are making a difference in this world!!!
---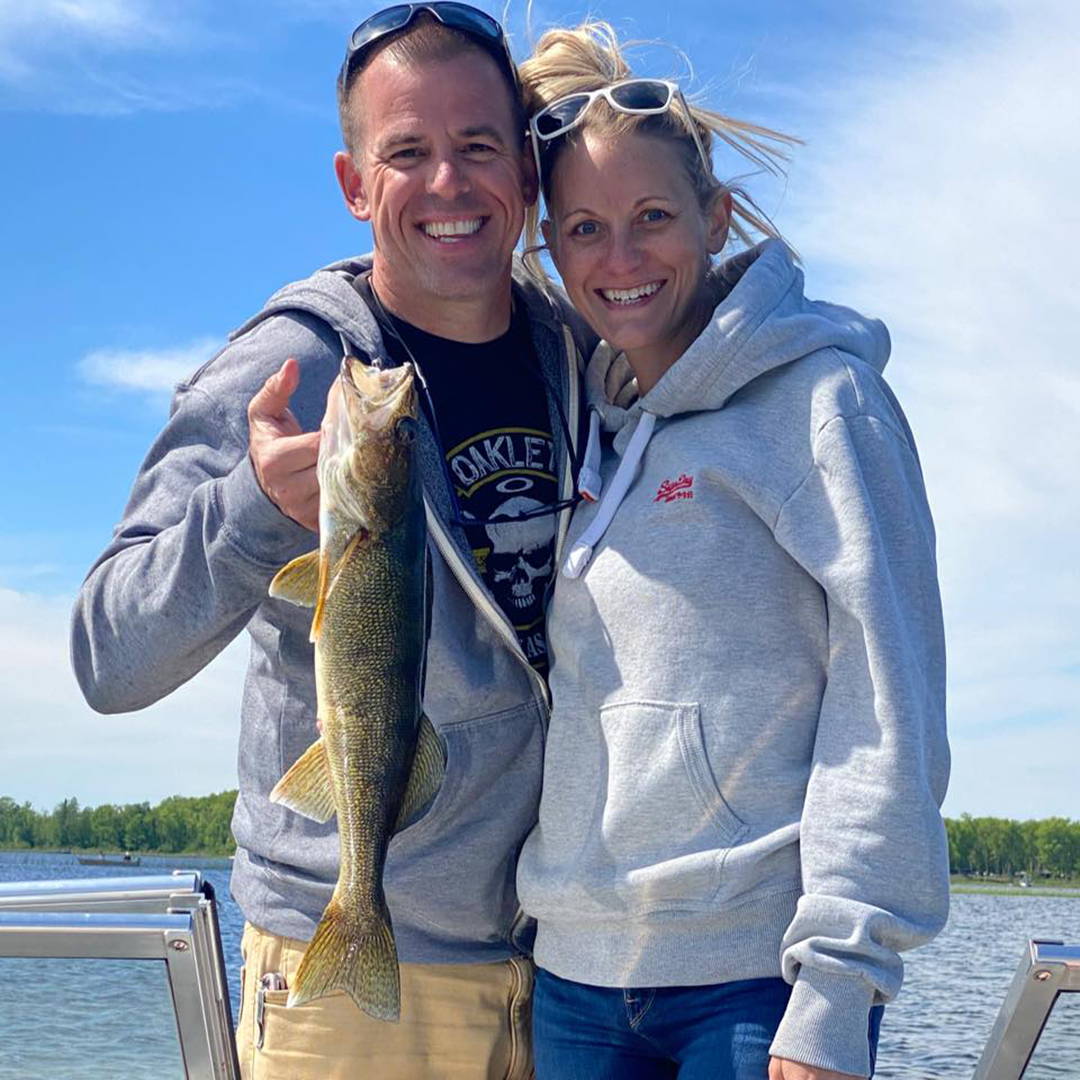 Stephen Doherty
Circle Pines, MN

Elevated by Nick Monaghan
Steve is the absolute MAN! He is one of the best teachers I know. He teaches special education in Circle Pines, Minnesota and I had the absolute honor to work next to him as a paraprofessional. Steve takes the time to get to know his students and really cares about all of them. He is one of the most patient humans on the face of the Earth. When a student is starting to get disgruntled he knows exactly what to say to calm them down and let them know that whatever stress they are feeling, that they are going to be okay. He is the type of guy that knows a lot about everything, which is so handy because that allows him to relate to all different types of students. He is one of the best teachers I have ever met and deserves to be nominated! Keep crushing it Steve!!!!
---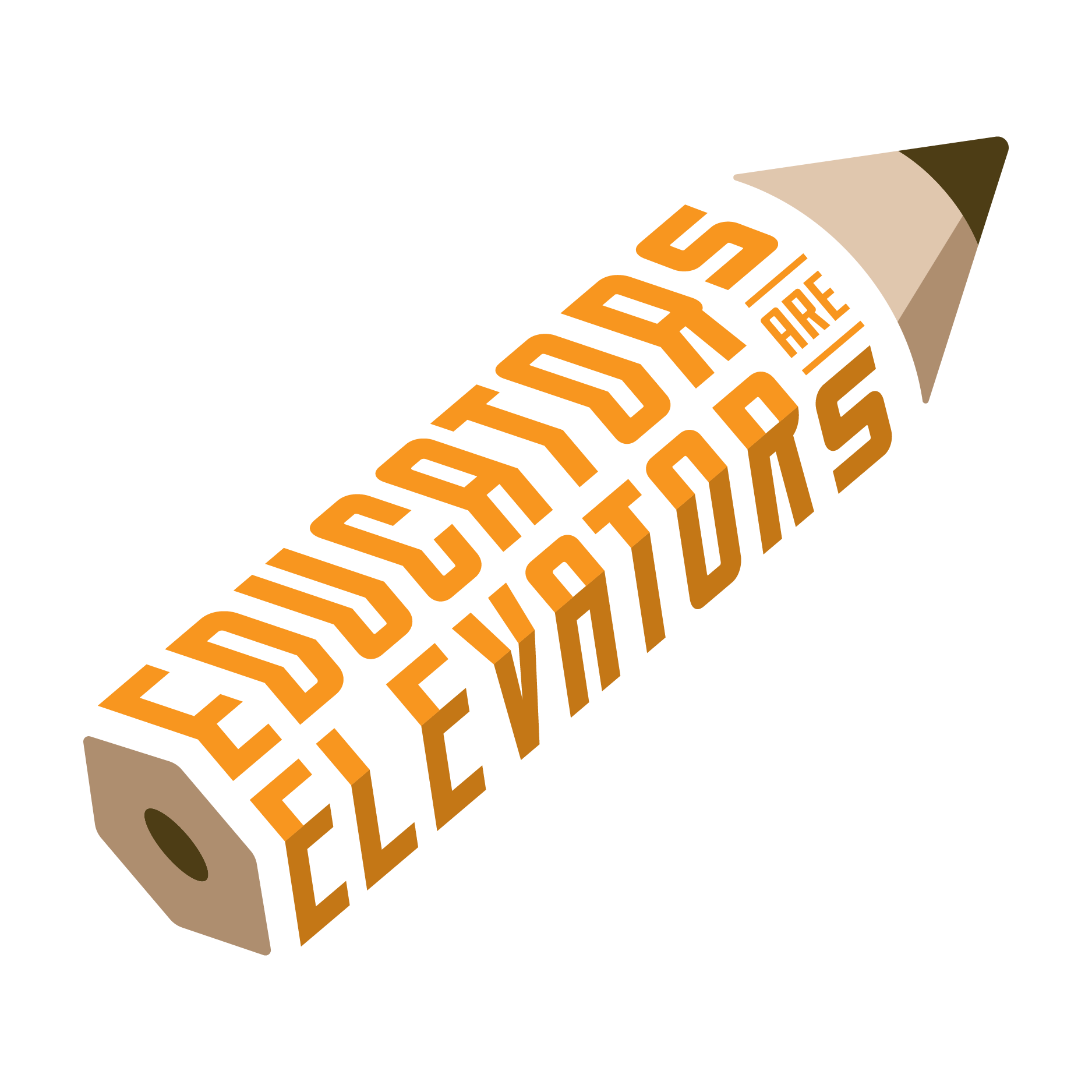 Kelcey Blaho
Fort Collins, CO

Elevated by Nick Monaghan
Kelcey is an absolute BEAST! She is an incredible teacher that really cares about all her students. She takes the time to actually listen and pour into her student's lives! She truly embodies what it means to be an incredible teacher. All her students absolutely love her. She is a great teacher and a GREAT friend!
---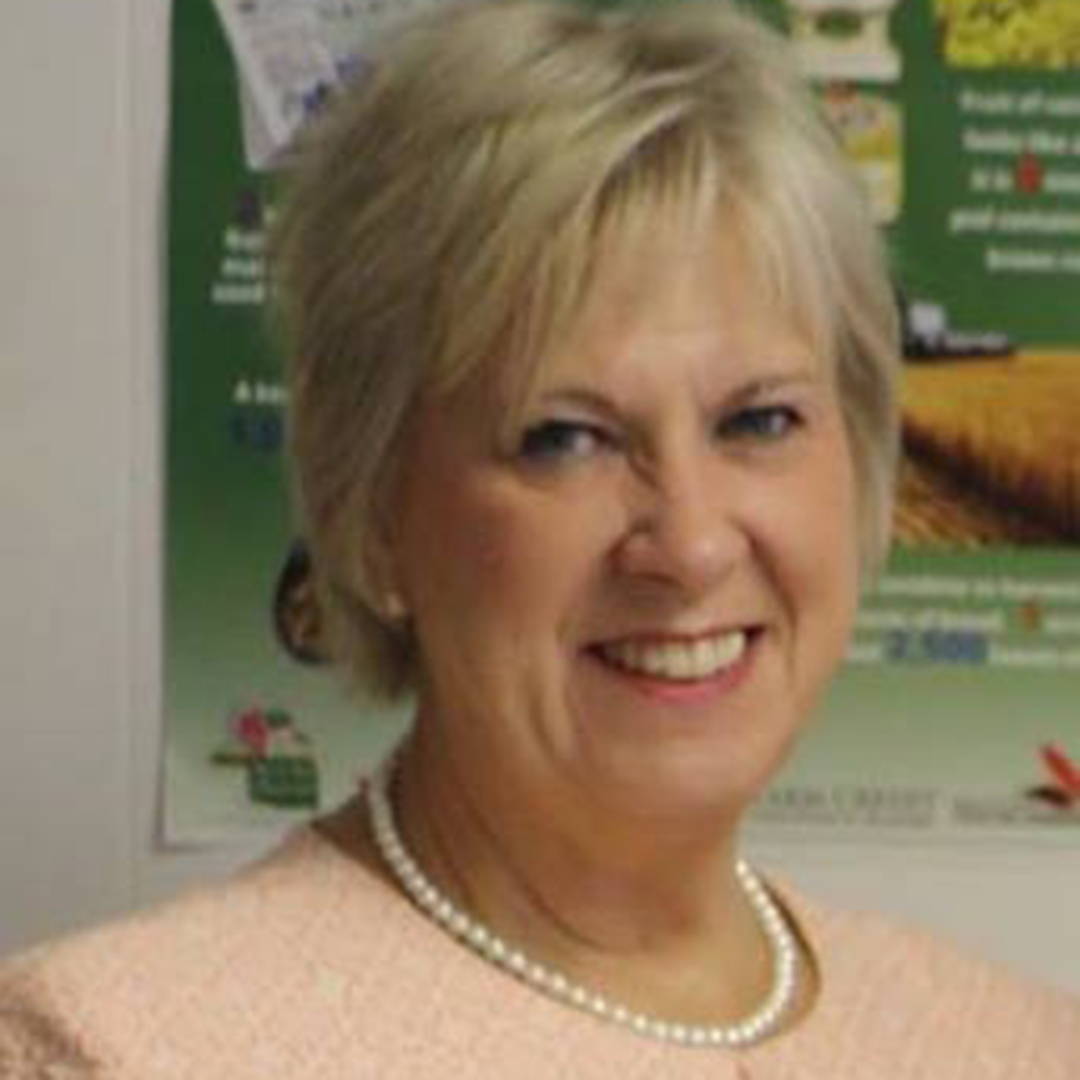 Elevated by Patrick Ford
Renee Dove is a special educator that have affected the lives of many students and staff. She has been an educator for 44 years in the Okmulgee School district, first as a classroom teacher, then librarian, elementary school principal, and now superintendent.
She has a an amazing focus, attention to details, and sincerely cares for everyone under her care.
Though I never had her as a teacher personally, I know many that did and they always talk about the way she helped them succeed.
I have the opportunity to work with her as I cover the many school activities in my job as editor of the Okmulgee Times newspaper.
She is definitely an outstanding educator!
---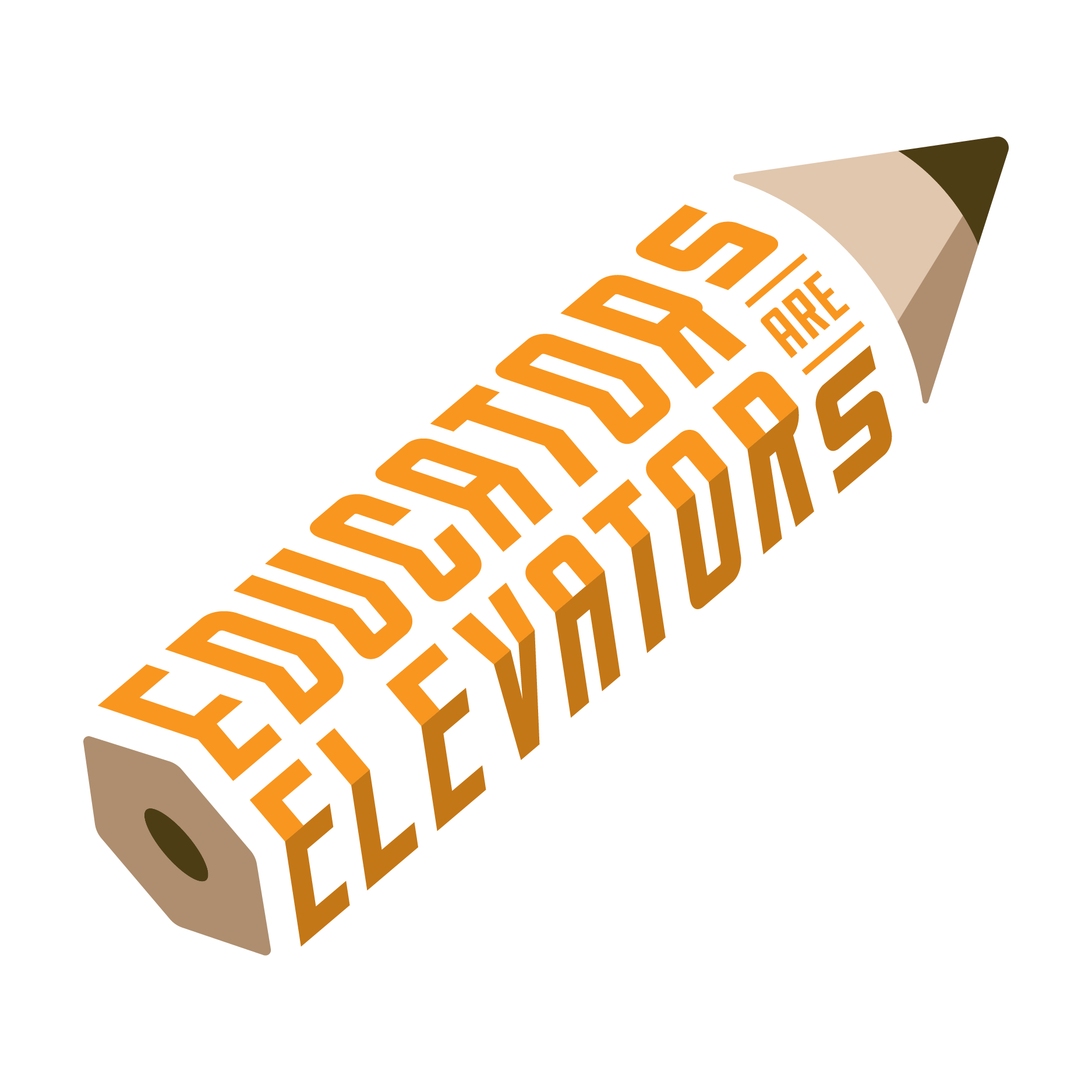 Katie Belloli
Westfield, IN

Elevated by Mandy Allcorn
Katie has a passion for teaching that even the students can feel, I've watched even the most reluctant students get excited and involved. Using different methods and finding different ways to introduce students to topics is a skill set no many possess, but she's always searching And implementing these new ideas and techniques. If the school does not have access to certain materials she will find a way to obtain funding or free access. For example she was able to get the school free ISS Above kit and displayed it in the media center for all students to watch. Even though she's not in the media center teaching anymore she clearly still seeks to find a way to get students to be excited about reading and visiting the media center. Thank you Katie! Your work is valuable and very much appreciated!
---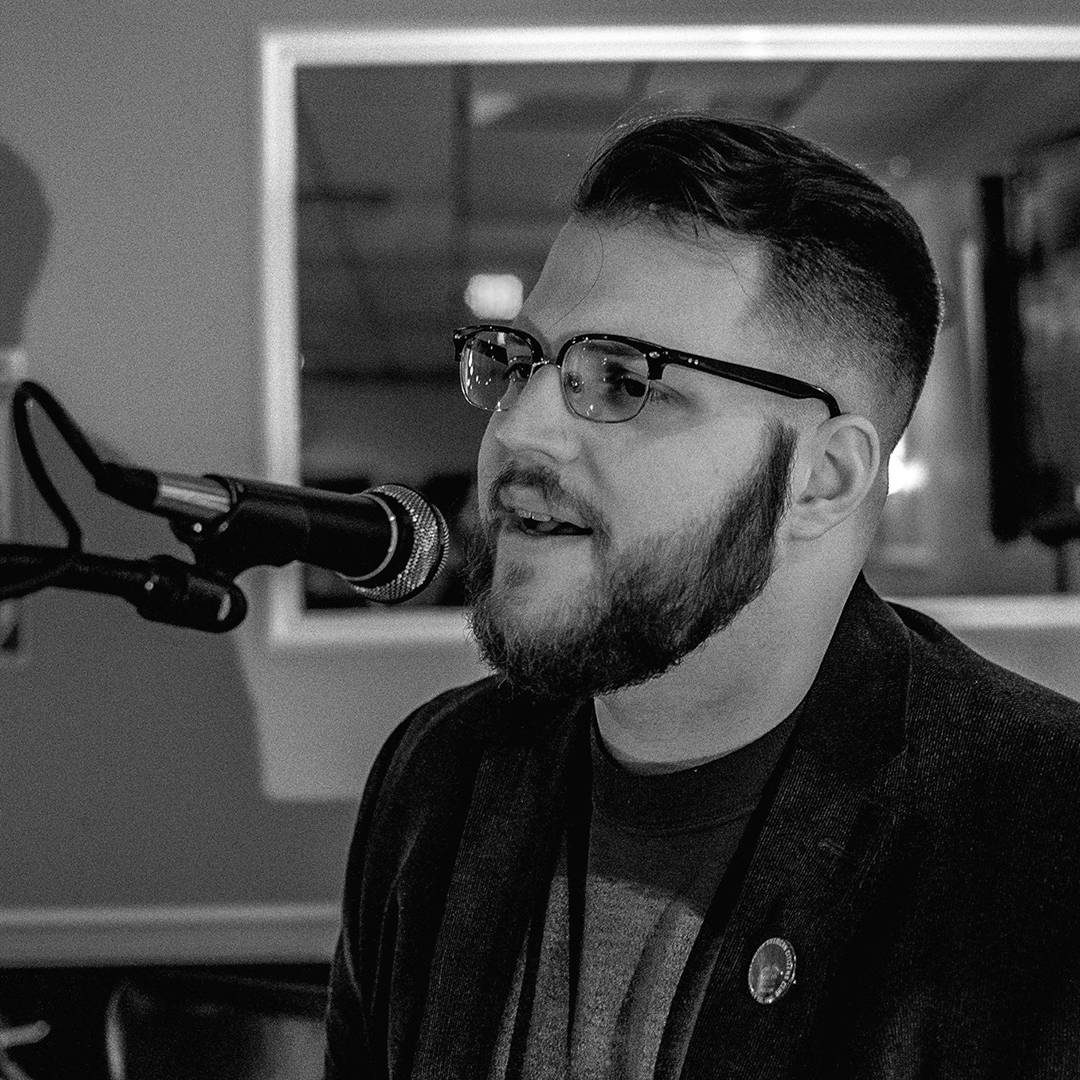 Harold Delaney
Bayonne, NJ

Elevated by Joey Pedras
Harold Delaney is an extremely passionate educator that teaching English/Reading to middle schoolers. He is also an outspoken advocate for LGBT+ youth and has worked towards providing literature and insight to students looking for representation and perspective on the matter. Mr. Delaney has also engaged students in learning chess, exploring narratives through tabletop gaming and more. The last year or so has been very difficult as an educator, and Mr. Delaney has had his own challenges navigating through teaching in new formats and keeping students engaged. This is an educator that cares deeply about his students, their potential, and helping to make them feel empowered in their identity, intelligence, and compassion. We could definitely use more educators like Mr. Harold Delaney.

What is this educator's superpower?

Harold's superpower is being able to communicate with students on their level, and have a level of trust built with students looking for it. From my understanding, students feel comfortable confiding in Mr. Delaney about their struggles in and outside of the classroom. He's also found students returning and thanking him after they've gone to high school or college.
---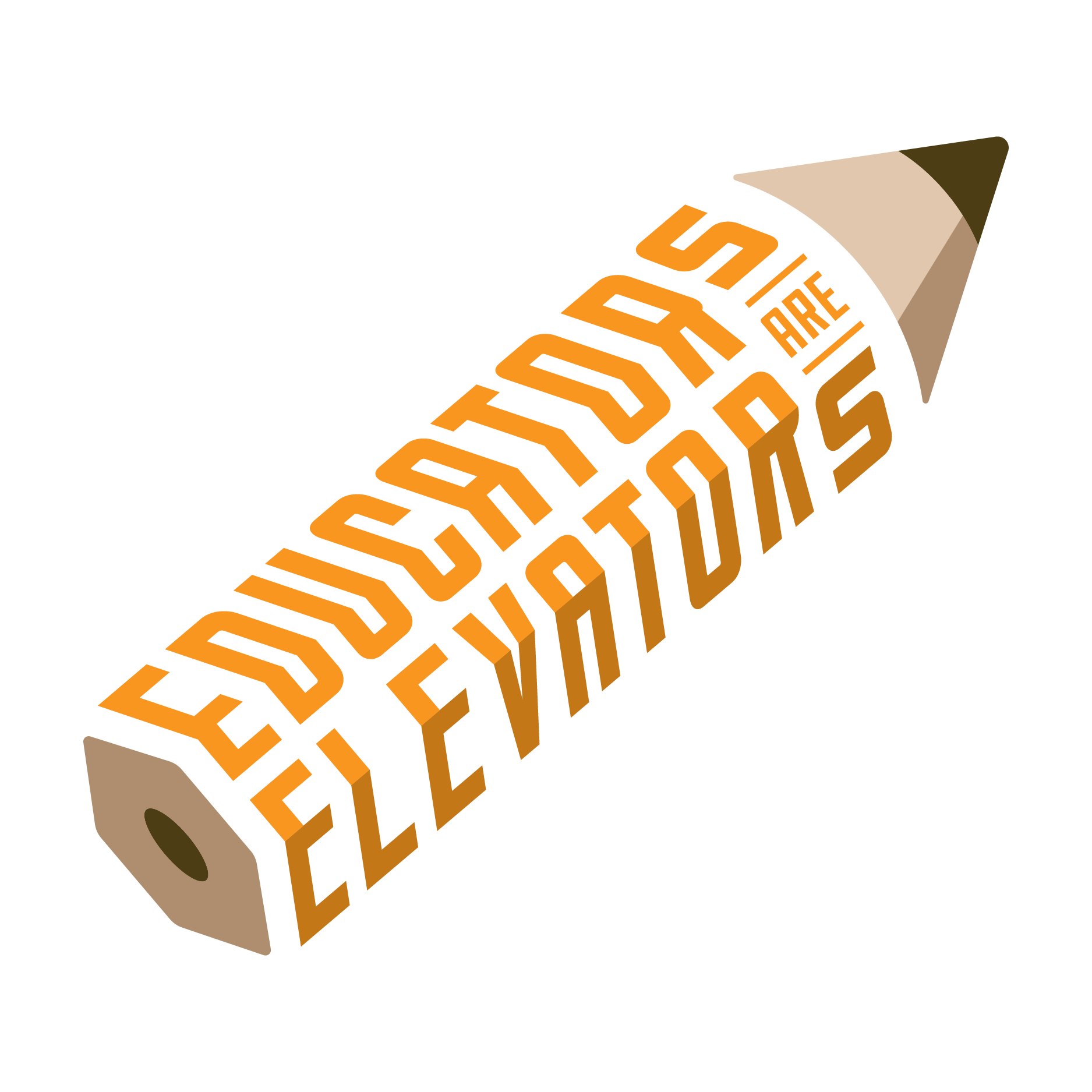 Patty O'Connell
Holden, MA

Elevated by Tara Kalinowski
Patty makes every student feel welcomed, valued and loved. She creates an engaging environment that students thrive in!
---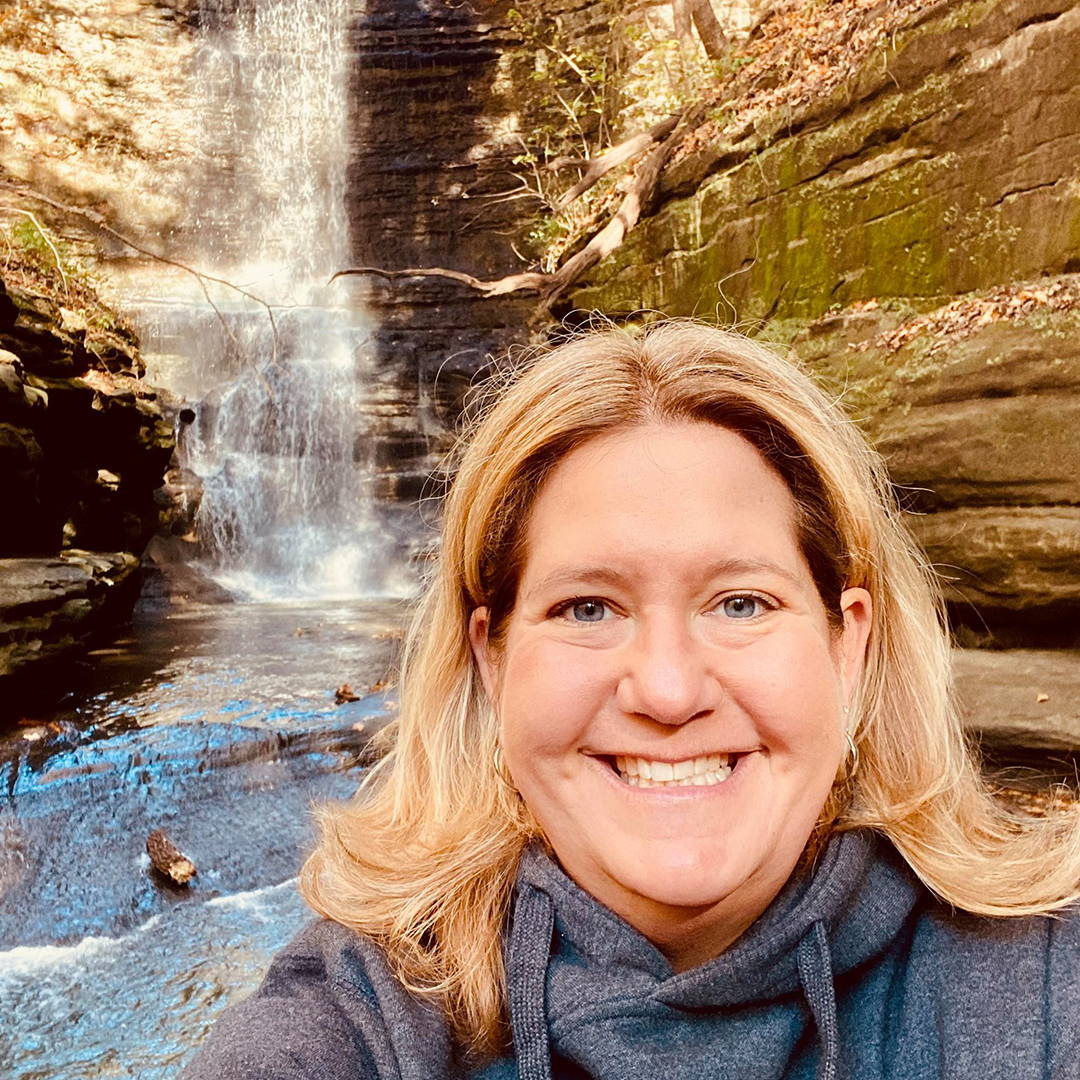 Elevated by Rob Reilley
I have never met anyone who was so dedicated in getting kids to read. She works hard making sure every kid has something they enjoy to read no matter their level. She sets up many author visits for her students so they can meet the authors of the books they read. I never see her without a book at night. I see her always reading a book from her classroom so she is prepared to discuss it with her students. I can see why many parents have thanked her for helping their kids become better readers.
---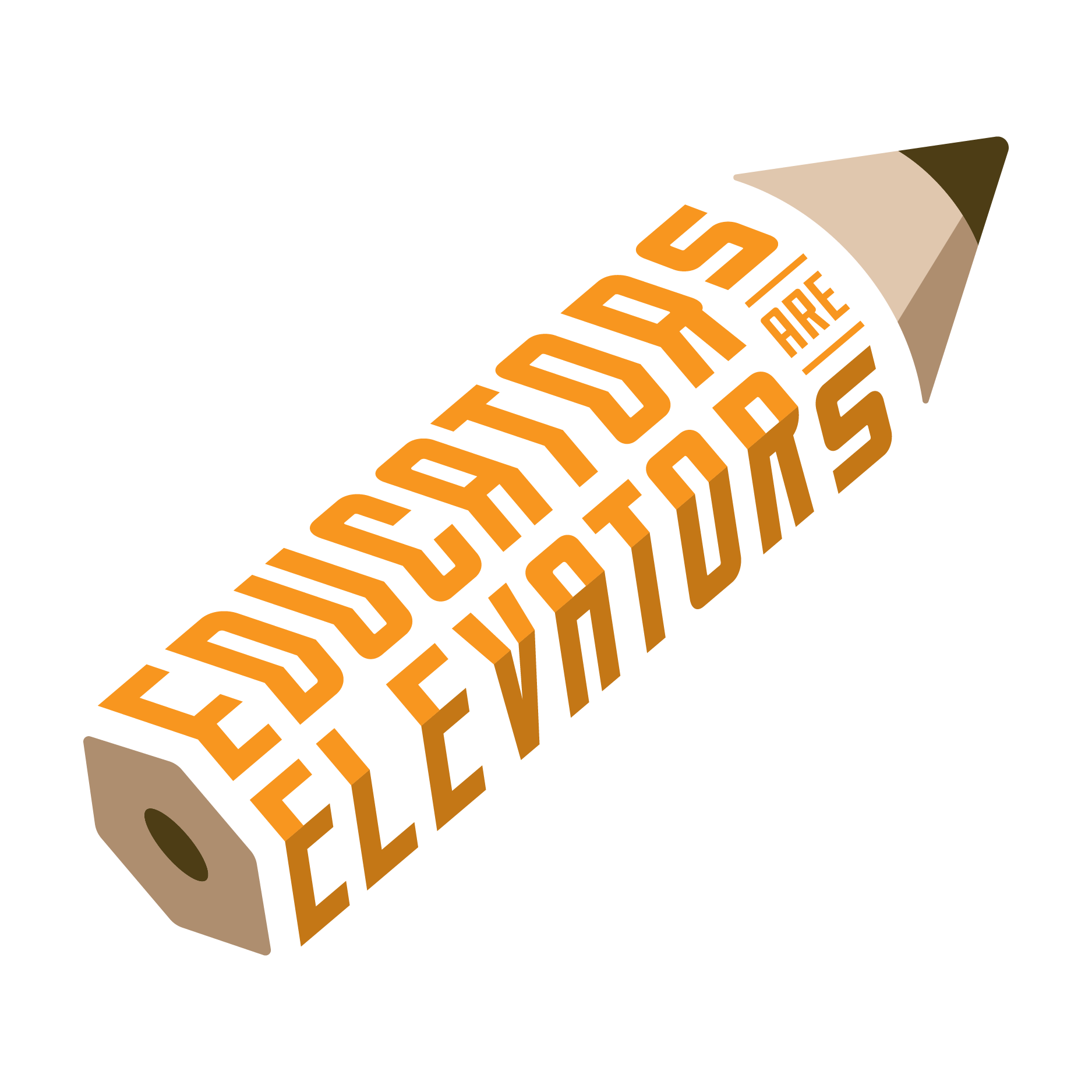 Jennifer Bower
San Fernando, CA

Elevated by Erin Mettlen
Ms. Bower's super power is positivity. She has the ability to make her classroom feel welcoming for all her students and colleagues. She makes Chemistry fun. In fact, her students just completed a project where they had to create an atomic super hero. The projects were amazing. You could tell her students learned and were able to show what they learned creatively.
---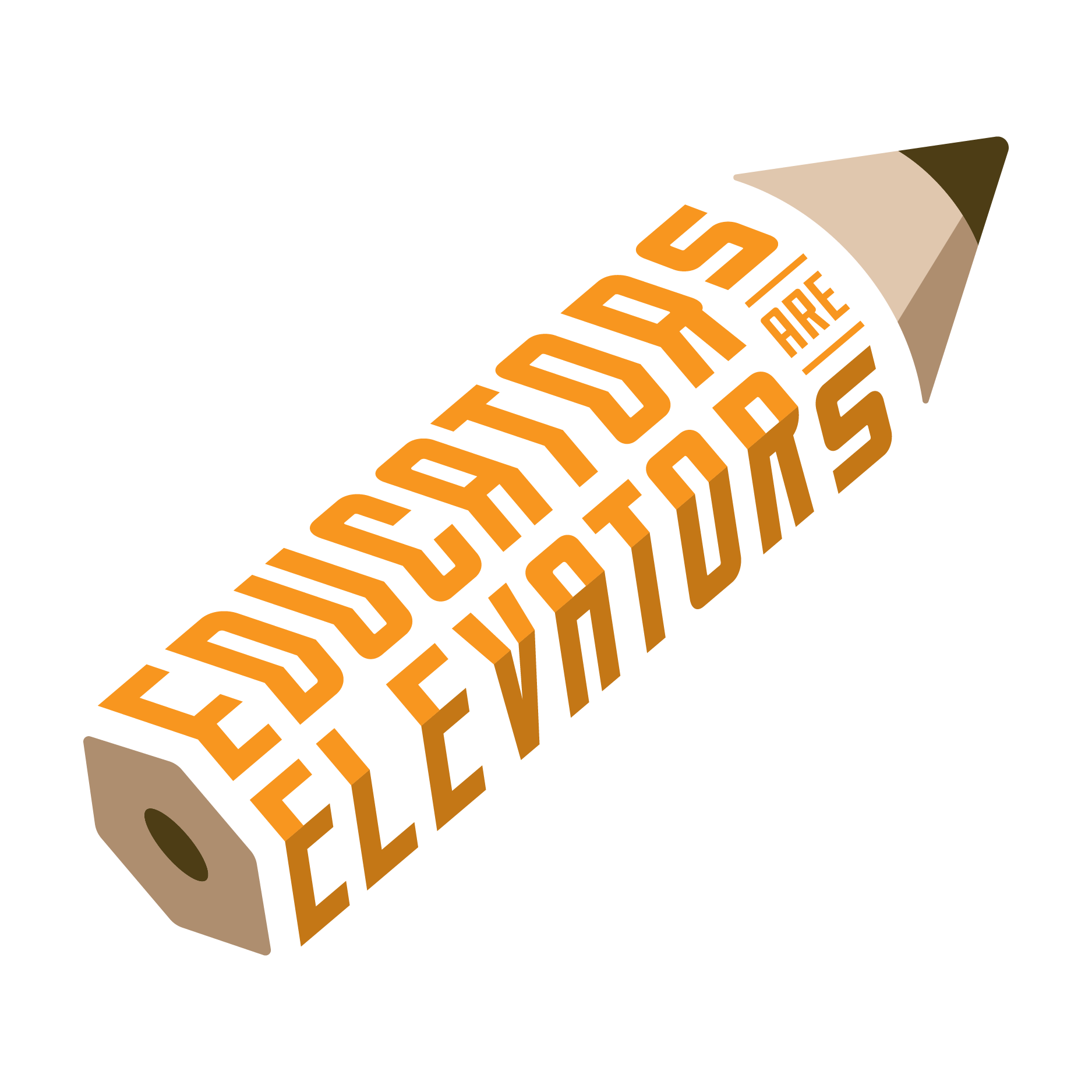 Elevated by Cherity Pennington
Molly Dettmann is a school library superhero. She has developed a collection in her library that meets the needs of all her students, and she is unafraid to provide information that some may consider controversial. When her state senator attacked her library on social media because she had a display of materials with LGBTQ+ information, Ms. Dettmann never waivered in her commitment to give all her students access to the information they need.

Ms. Dettmann devotes her time to serving her local community and the library community as a whole. She has served on state and national book award committees, and she is an active member of the Oklahoma Library Association. She recently received the Oklahoma School Librarian Technology in Education Award, and this week she was named Teacher of the Year for her school.
Molly Dettmann is an outstanding educator who courageously provides for her students' literacy needs.
---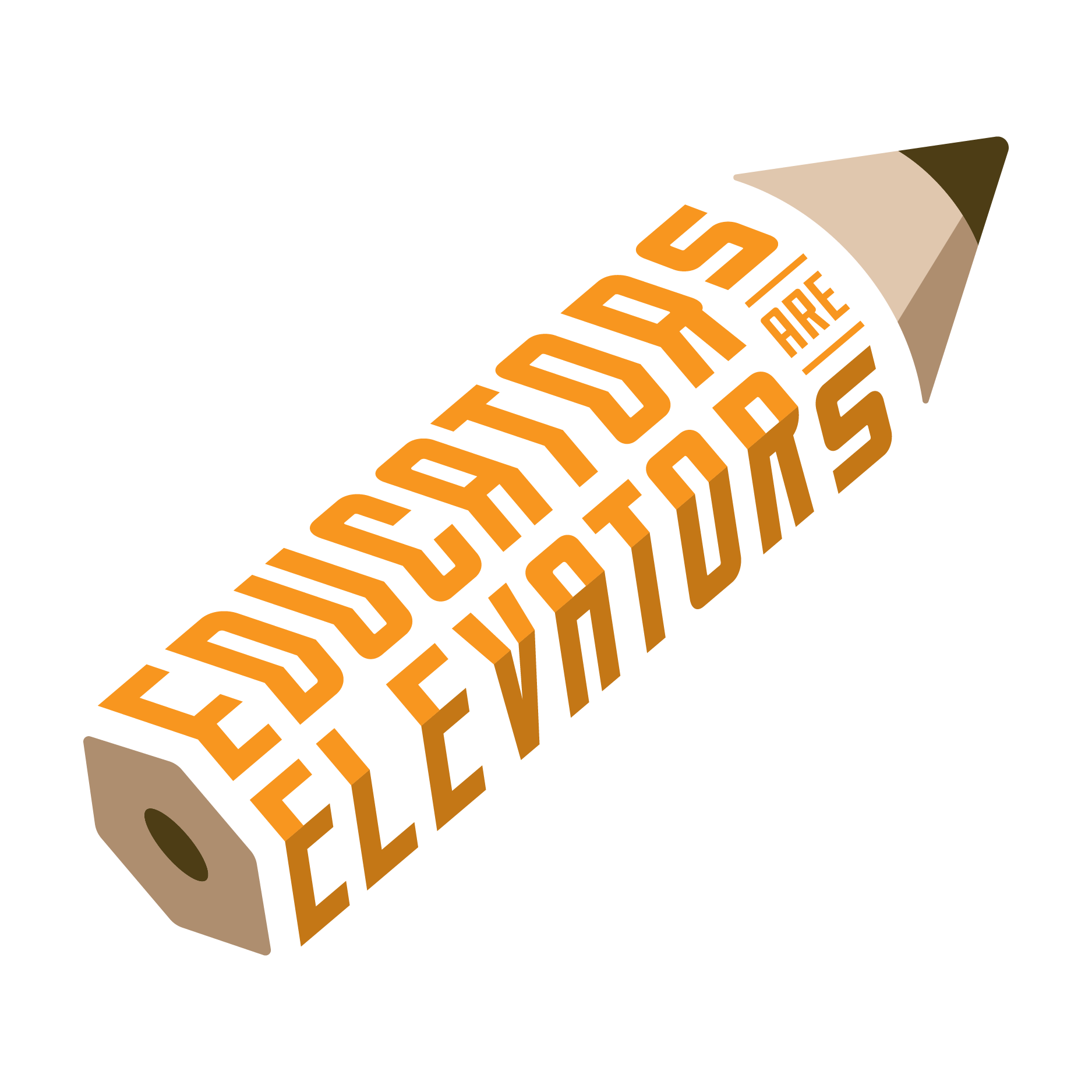 Kelli Higgins
Kalispell, MT

Elevated by Michele Paine
Kelli is an amazing teacher. She teaches English at Flathead High School in Kalispell, Montana. Kelli brings her passion for literature into her classroom each and every day. Students in her IB English class learn to challenge themselves and love literature.

Kelli has a big heart. She embraces the idea of equity in education, and she is driven to ensure that all students have access to quality education. We asked the question a couple yeas ago why more students in poverty were not accessing advanced courses. We learned about our practices and developed ways to improve our numbers of students taking advanced courses in our school.

Kelli also has a love of learning that serves her well as an educator. Kelli is always looking to learn new things and grow professionally. I co-taught with Kelli 15 years ago, and she maintains the same level of excellence now I saw in her back then. Truly masterful teachers never lose their passion for learning new things.
---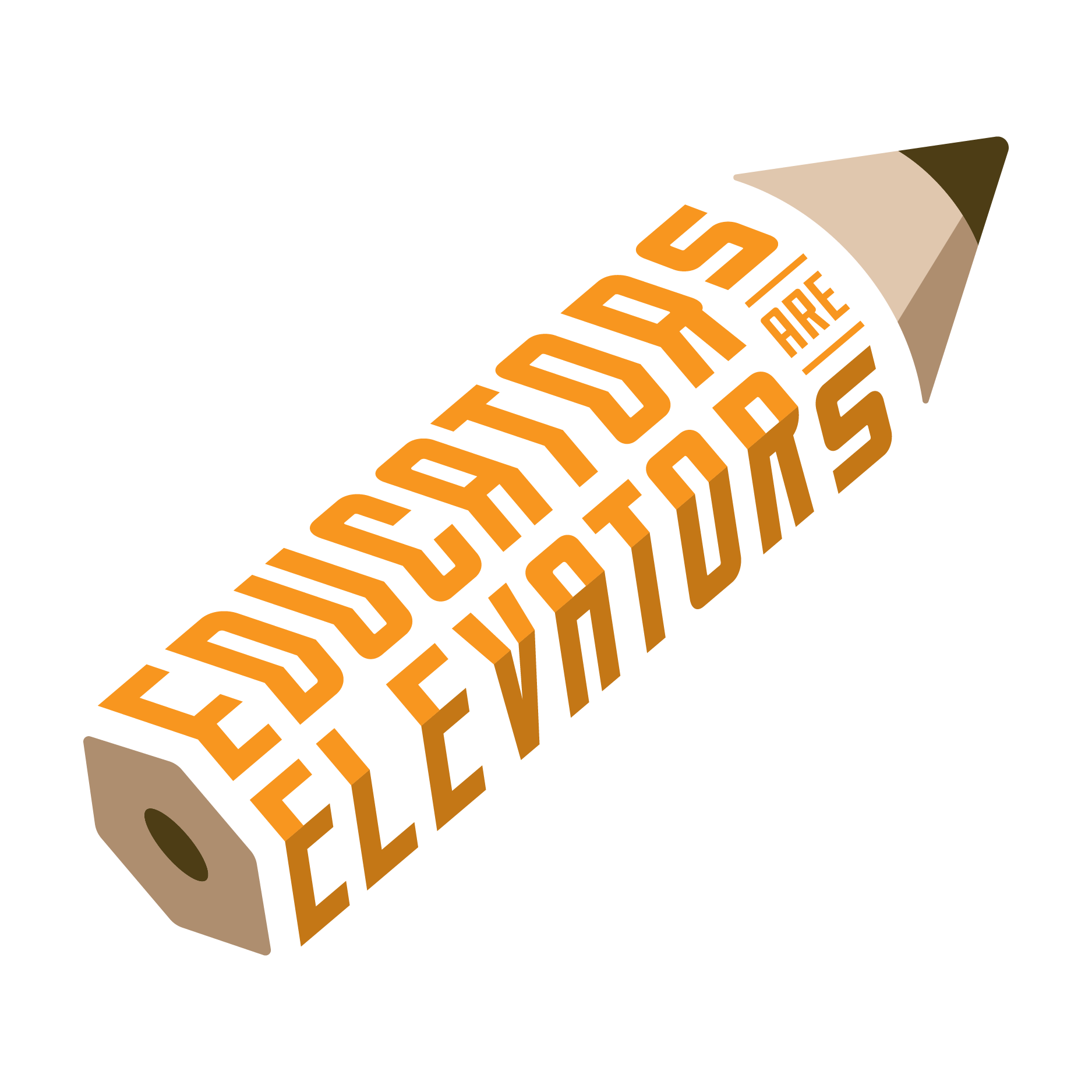 Blake Vertrees
Northville, MI

Elevated by Supriya Kelkar
Mrs. Vertrees goes out of her way to make sure her classroom environment is an inclusive, equitable space. She lifts up children who are feeling less than or othered and celebrates all her students and their diverse backgrounds. I went through all my school years without a teacher like her in the same district, and am so thankful my child has someone like her to learn from and help him grow his critical thinking skills and empathy.

What is this educator's superpower? Mrs. Vertrees' superpower is making sure every child feels seen.
---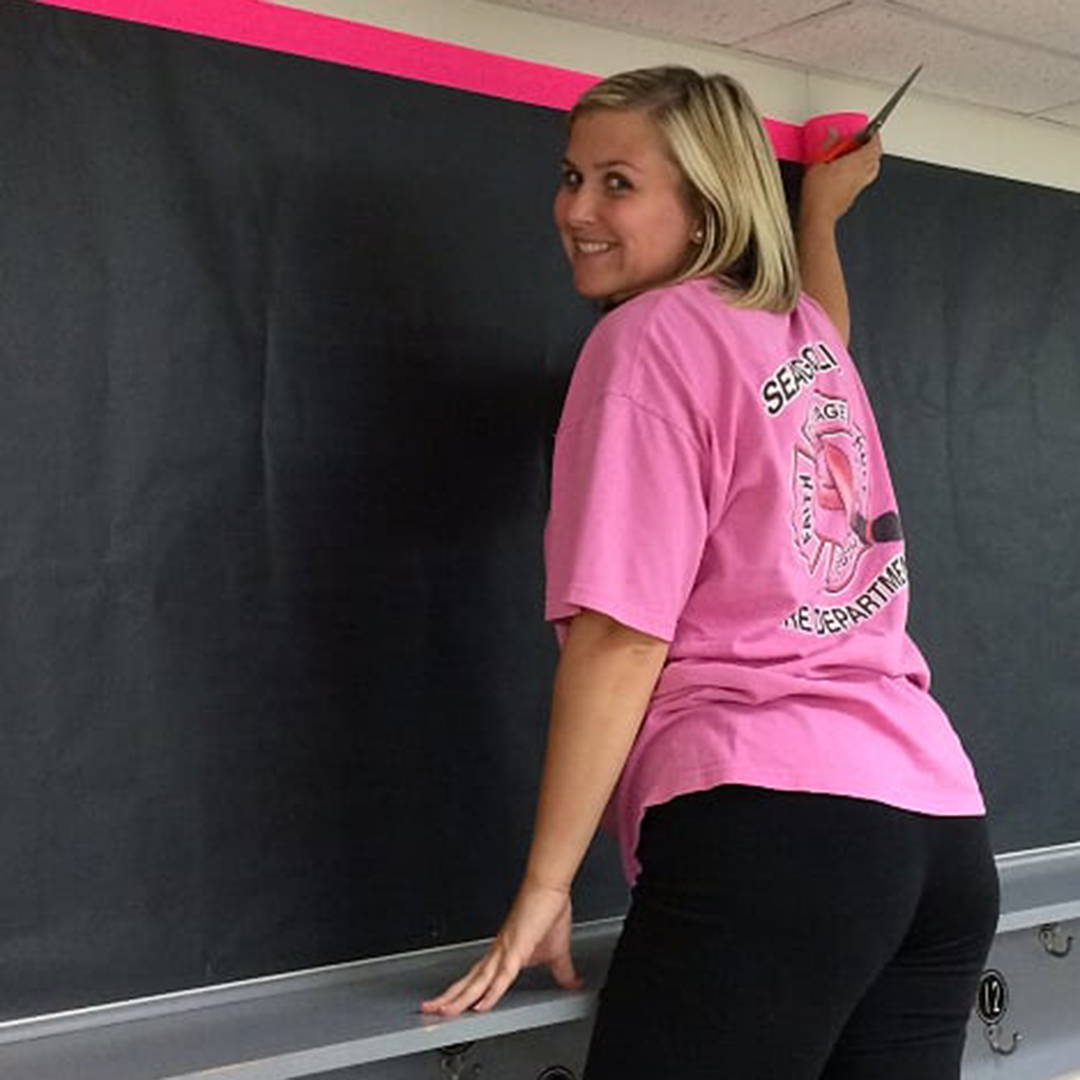 Elevated by Linda Garrett
Katie is an energetic and creative 3rd grade teacher. She is a New Teacher Liaison and the AYO Ambassador for their new AI district system. Her Super Power is helping new teachers.
---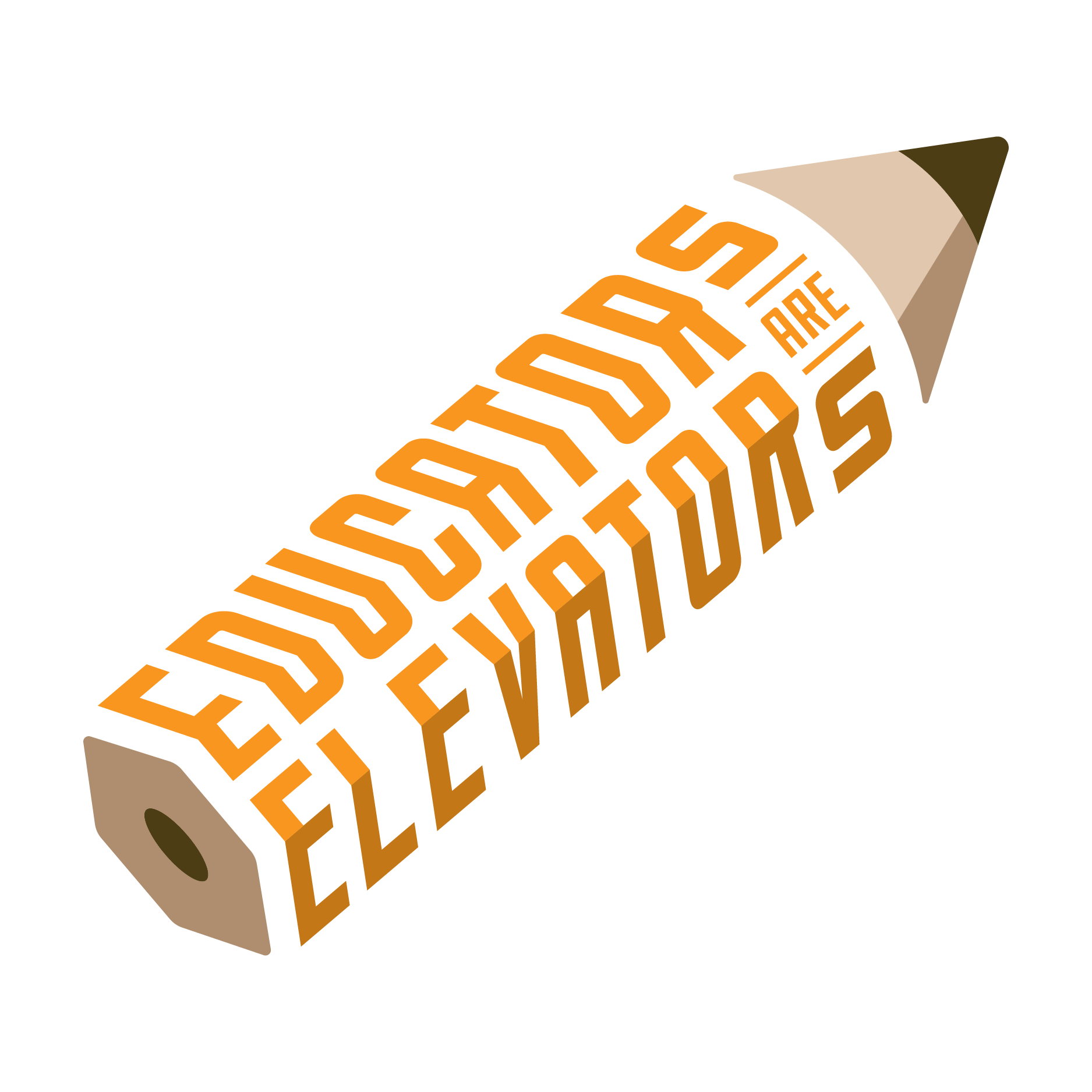 Jennifer Wilson
North East, PA

Elevated by Morgan Gulley
Mrs. Wilson's superpower is the power of understanding and empathy. Over her teaching career, not only has she touched the lives of hundreds of students, but she has created, or been a part of the creation, of multiple clubs that reinforce the ideal that school should be a safe place for all students. One club in particular developed a school code of ethics that students should exemplify. Of these, the first is "Promote acceptance and tolerance of each individual". Mrs. Wilson identifies issues within our school culture, brainstorms a way to fix it, and carries out these plans with grace and ease. Not only is she an exceptional educator, but she is an upstanding citizen of our school and our community.
---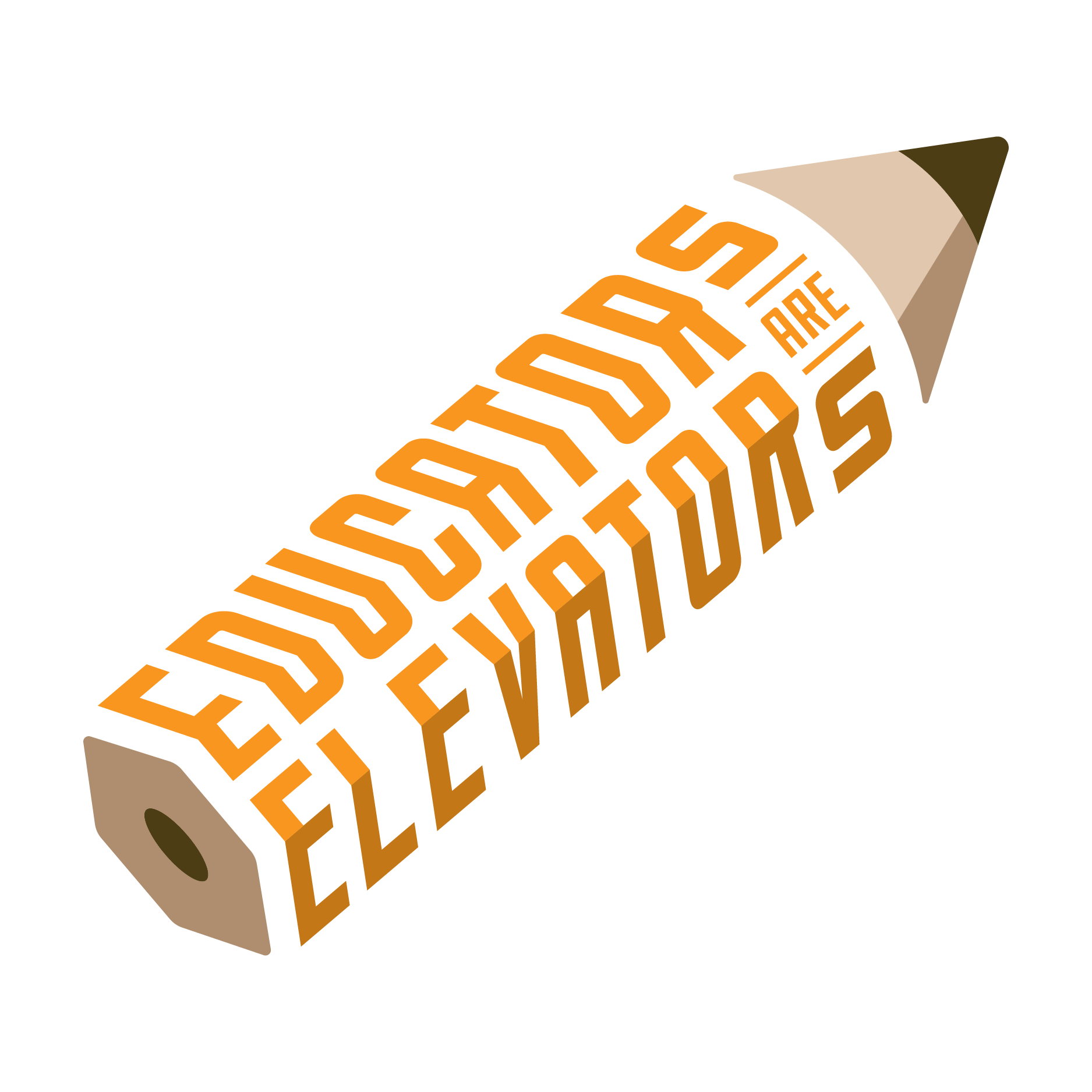 Vincenzo LaRuina
Bay Shore, NY

Elevated by Jane Chalifoux
What is this educator's superpower? My experience with Mr. LaRuina was actually quite a few years ago. As a parent of a son with ADHD, I greatly appreciated Mr. LaRuina's ability to find the positive in children and bring it to the forefront. My son thrived in that environment of acceptance and high standards. That is a difficult balance to strike, and Mr. LaRuina excels there. As an educator myself,I strive every day to live up that model and often ask myself, "What would Mr. LaRuina do?"
---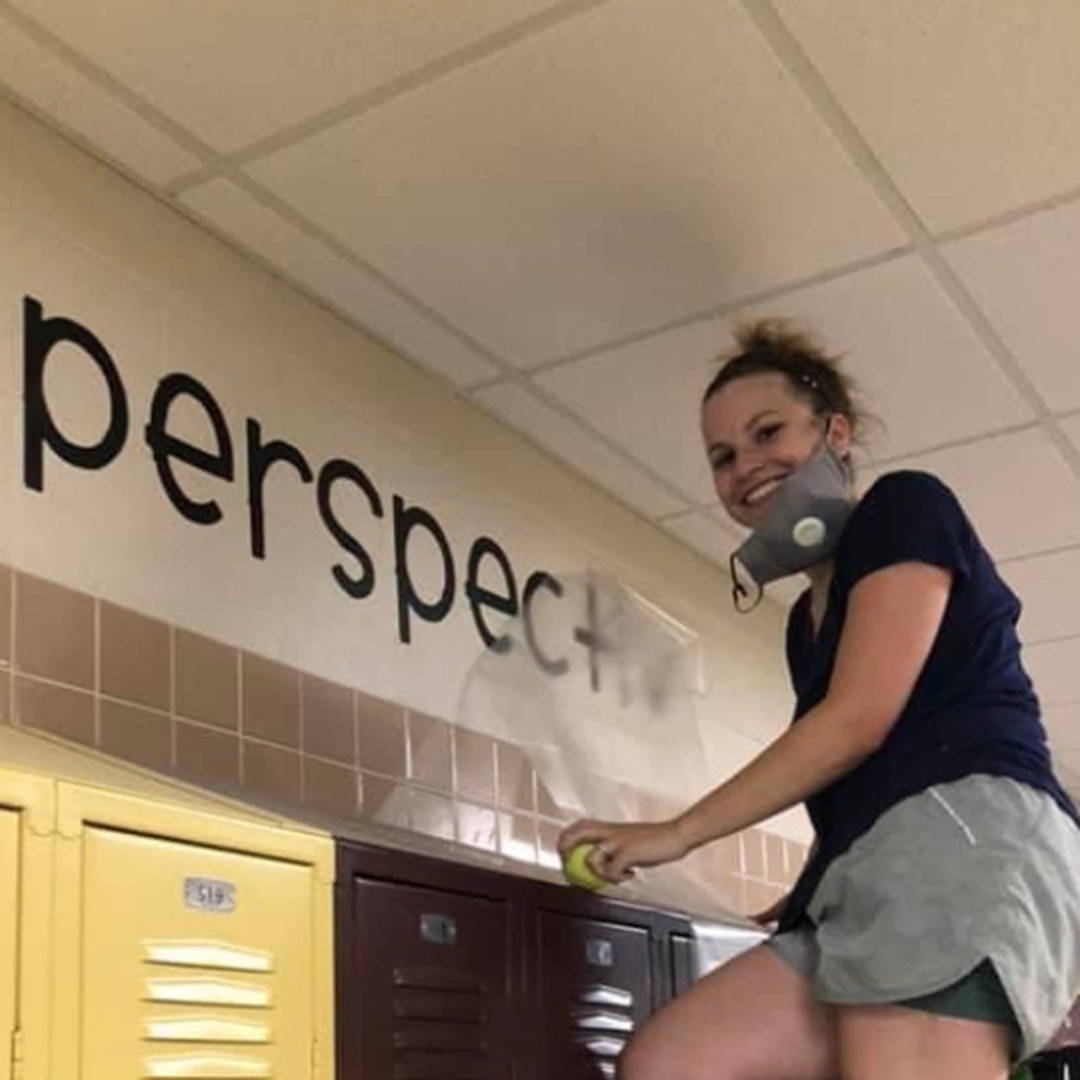 Amanda Merrill
Rochester Hills, MI

Elevated by Kimberly McDermid
Amanda is such an amazing person and educator. She is always looking at situations with a positive lens. She goes above and beyond for her students. While working with her I always knew I could bounce ideas off her and she'd give me honest feedback. Her students are truly lucky to have such a dedicated teacher! And I was lucky to have had a chance to work along side her for two years!
---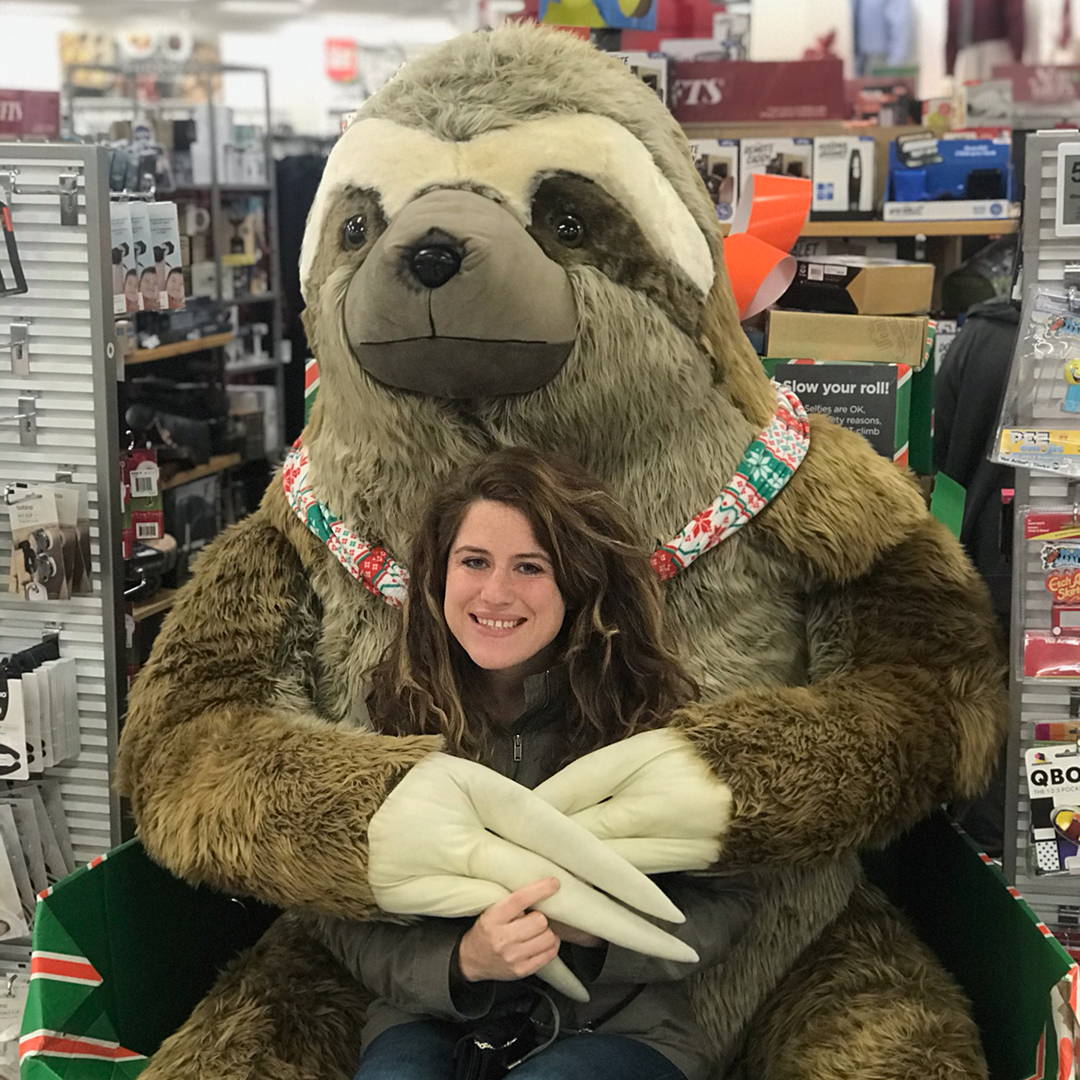 Stephanie Factor
Brookhaven, NY

Elevated by Aaron Factor
I am nominating my wife because she inspires me. I am a school administrator and sometimes, like all of us, I have really difficult days at work. The passion she has for supporting her students is unique...I've never met someone so invested in helping others. Not only does she spend hours preparing lessons, differentiating lesson resources, tweaking objectives, and developing fun projects, but she develops ways to support her students' social and emotional well-being. She teaches ENL students, many of whom have little formalized prior education and who are timid about using English and connecting with others. She coordinates social events and leads community circles to help these kids socialize with their peers, to help them feel comfortable in a new place with new people. She attends soccer games to cheer them on (when they have no one else to cheer them) and has even attended church services at their request, to make them feel more comfortable because they were leading part of those services. When it comes down to it, she works to help them be happy and be confident. That's what is so inspirational. In my mind, it is the most meaningful work any of us can do. She reminds me daily the reason why educators are educators. We care about our students, we care about each other, we care about humanity, and we care about the future. When I'm doubting myself, or my contributions to the world, she inspires and reminds me how important we can be to our students. She really is amazing, and I could not think of a more dedicated, hard-working educator to nominate. She elevates me and I am grateful for the opportunity to elevate her.
---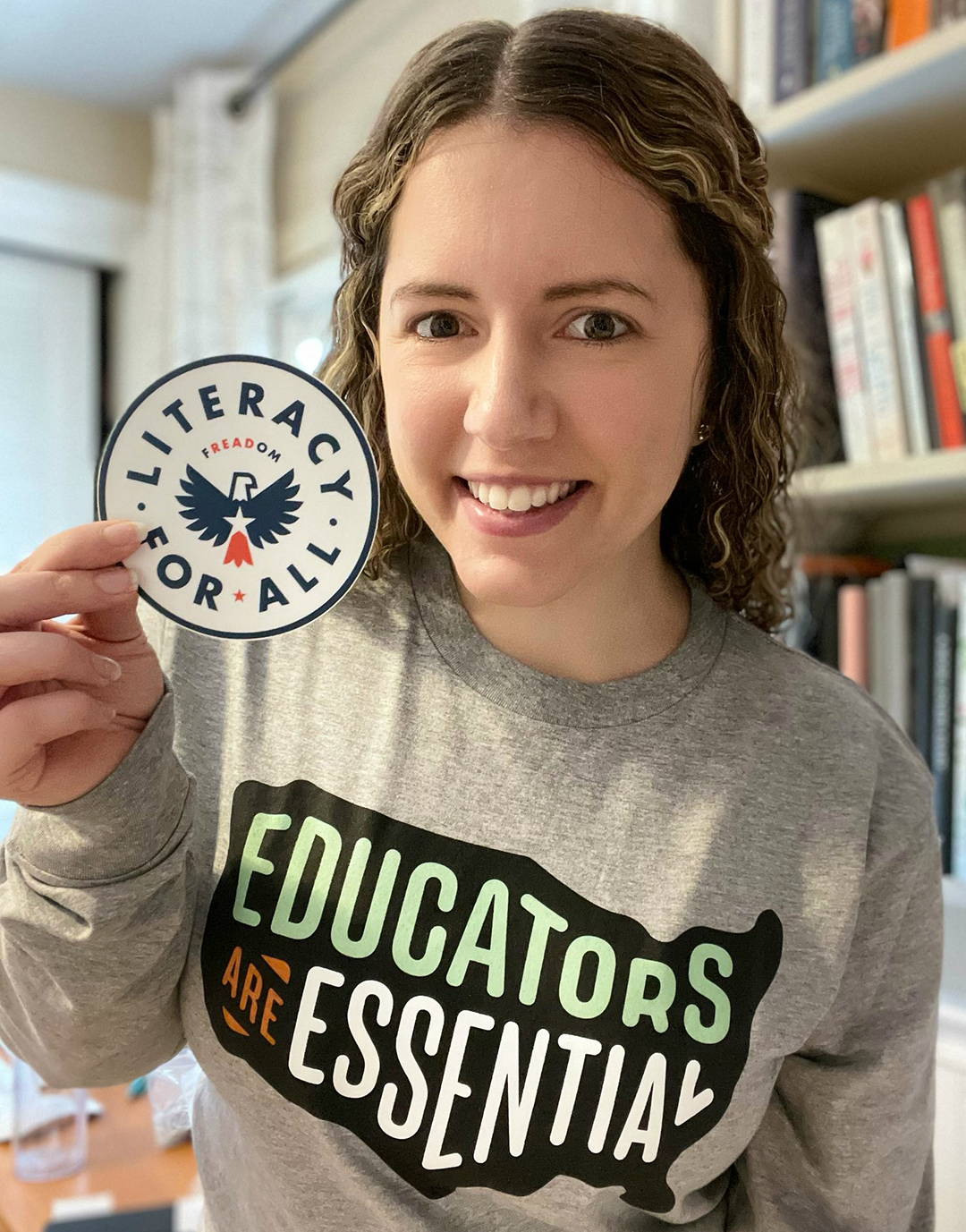 Kelsey Stoyanova
Hampden, ME

Elevated by Patti Forster
Kelsey's superpower is sharing and elevating the stories of her students and fellow educators! She is passionate about providing books for her students that are inclusive for all. She is also a Freadom super fan and was just honored as the 2022 Maine State Teacher of the Year!
---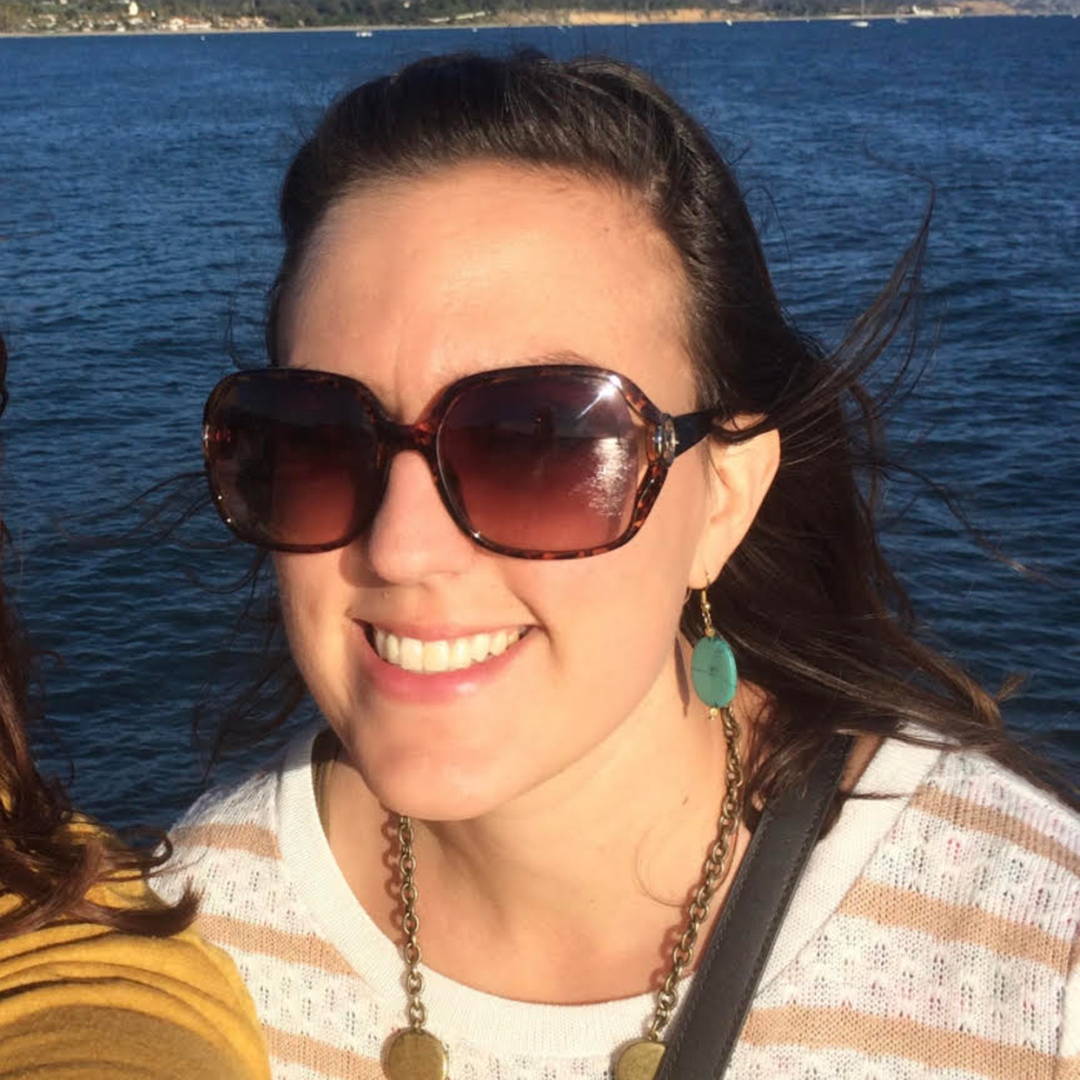 Amanda Misetich
San Ramon, CA

Elevated by Stacey Rapp
Amanda Misetich is an amazing teacher. She teachers Jr. High and that is no easy task. Amanda builds strong bonds with her students that make them feel like they are apart of a team, a family. Her student know that she is there for them and believes in them. She makes her students feel seen, heard and loved.

Amanda was my teacher bestie turned real life bestie. I've seen her interact with students, I've talked with students who tell me just how much of an impact she has had on their lives. A true educator loves their kids first, builds that community, that trust and then blows them away with her teaching.

Thank you Amanda, for sharing your gift of teaching with the world. This world is a better place because you are here.
---
Jennifer McCallister
Santa Maria, CA

Elevated by Stacey Rapp

Mrs. McCallister and I work together. She is an awesome teacher bestie. She is dependable, kind, thoughtful and is always there when you need a helping hand. She is someone who gives great suggestions and advice and is also always there when I need to vent.

I appreciate her wisdom and her friendship so much! LOVE MY SCHOOL BESTIE! Thank you Mrs. McCallister for being AWESOME!
---
Elevated by Allie Bayer

Kristin is SUCH a fantastic and deserving educator!! Her selfless nature and the sheer amount she CARES is incredible. Kristin fiercely gives her all to everything she does. Her work ethic and compassion are admirable and would be worth millions if it could be taught and replicated. In all the time I've known her I've never seen her put less than 125% into every single little thing she does in and out of her classroom. Her students are lucky to have her!
---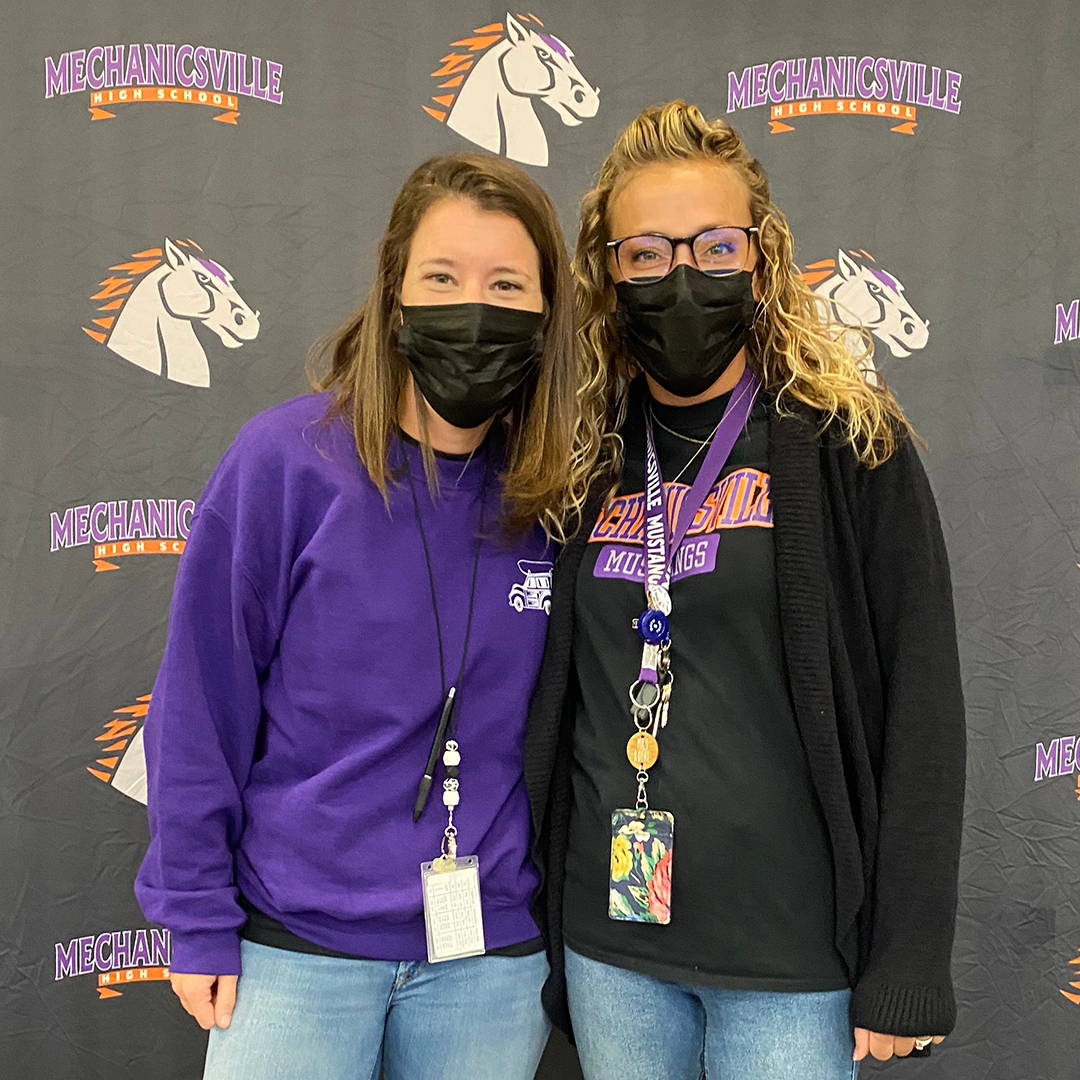 Kate Roehl
Mechanicsville, VA

Elevated by Rebecca Lovato

Kate is such an amazing teacher. She finds a way to connect to each student and encourages them to meet their potential. She cares so much and inspires me every day!
---
Megan Negrete
Doraville, GA

Elevated by Laura Hernandez

Ms. Negrete is always helping our students and teachers grow. Whether it's helping to train teachers in new reading programs or building community in our classroom she's always going above and beyond. Students love her and I am so grateful I get to work with her every day.
---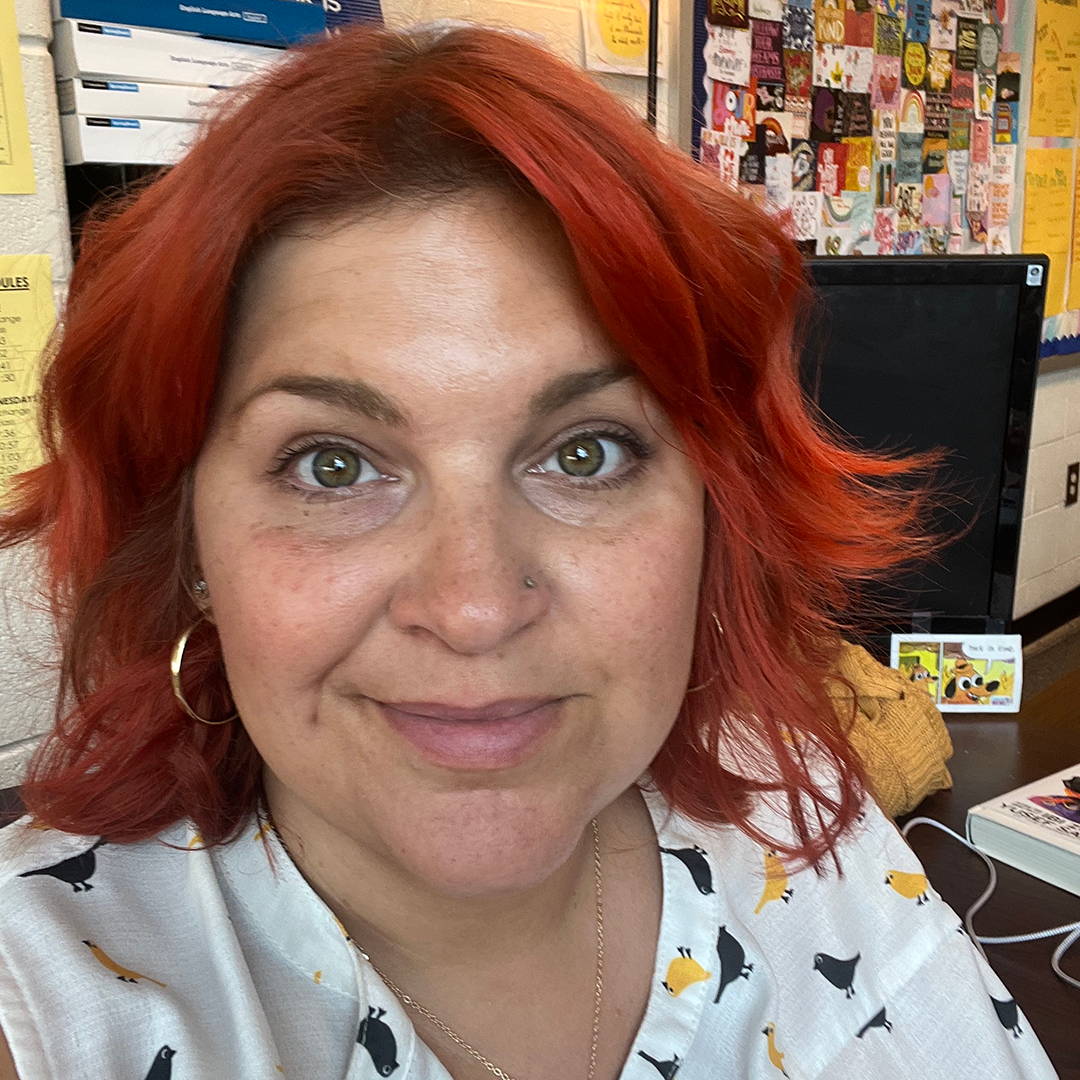 Barbara Mclure
Powder Springs, GA

Elevated by James Chapman

Barbara helps every one of her freshmen re-discover (or discover) their love for reading. She is magic at putting the right book in every student's hand. He knowledge of literature and her years of studying how to engage students help her create the kind of learning environment we all wish we had had in school.
---
Danielle Kruse
Manistee, MI

Elevated by Katrina Gardne-Schlenvogt

Danielle is a stellar teammate and advocate for her students! She goes above and beyond to ensure her students are accepted and have a safe space to learn.
---
Catherine Allan
Kenilworth, NJ

Elevated by Eileen McGrath

Cat always strive to provide engaging learning opportunities for her students. Whether it's creating routines that focus on SEL or transforming her room into a carnival to teach accuracy and precision, she is always inspiring wonder for he students.
---
Liz Singleton
Sugarland, TX

Elevated by Allie Bayer

What is Liz's super power? Her patience. Hands down. These past few years have put EVERYONE in education through the ringer but Liz has just about seen it ALL. And yet, she shows up every day and does her job phenomenally. She's crushing it and I hope she knows those kids appreciate her hard work and all of the extra effort she's put in for them!
---
Elevated by Allie Newkirk

Meg is SUCH an inspiration in the classroom. Her lessons look extremely engaging but it's also so clear that she holds her students to a high standard of success. Her creativity is unparalleled and I'm constantly in awe of her capabilities as a teacher, creator, and human being.
---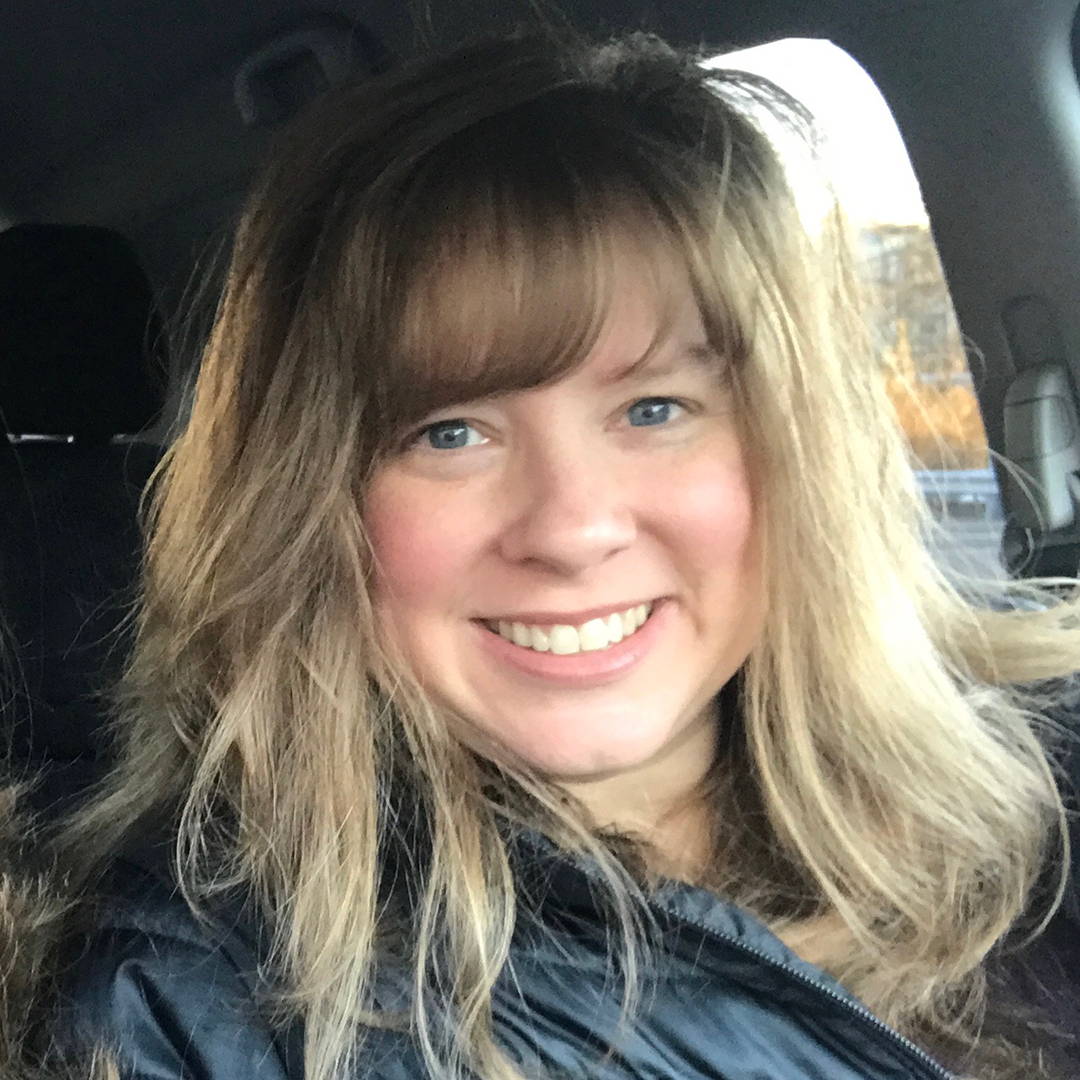 Elevated by Kristen Shaw

Kelly's super power is her passion for learning, a passion for reading and writing, and a passion for her students; her enthusiasm is definitely catching! Every year, parents recognize her role in turning their reluctant readers into avid readers. Years after her students leave her classroom, they still reach out to her asking for book recommendations and sharing about their lives as readers. Kelly has facilitated a lunchtime book club where students voluntarily choose to read on their own time and share their insights beyond the typical classroom discussion. Pre-Covid, she organized an event for her students to attend an author lecture on a non-school day where the students could personally meet the author and discuss his book. Kelly has made her to mission to get one book in every student's hand for each month of the year through her Book Fairy program. Finally, she has been anonymously acting as the Trinity East Book Ninja, gifting students and classrooms at every level with books that she has personally purchased. Each book comes with a note to read the book and/or read and share the book with someone else. All of these special touches clearly demonstrate her love for literacy, learning, and her students.
---
Elevated by Sarah Marshall

Mrs. Mazza is my 'teacher inspiration', and she always goes above and beyond to meet the needs of her students. When we went fully remote in the spring of 2020, she worked tirelessly to provide support to her students and their families. She is a passionate lifelong learner who strives to 'do better' with continuous learning. One of the most powerful things is how she always advocates for what is best for her students, even if it might go against the grain or current protocol or philosophy. She is truly a remarkable teacher, and I'm so lucky and thankful to know her!
---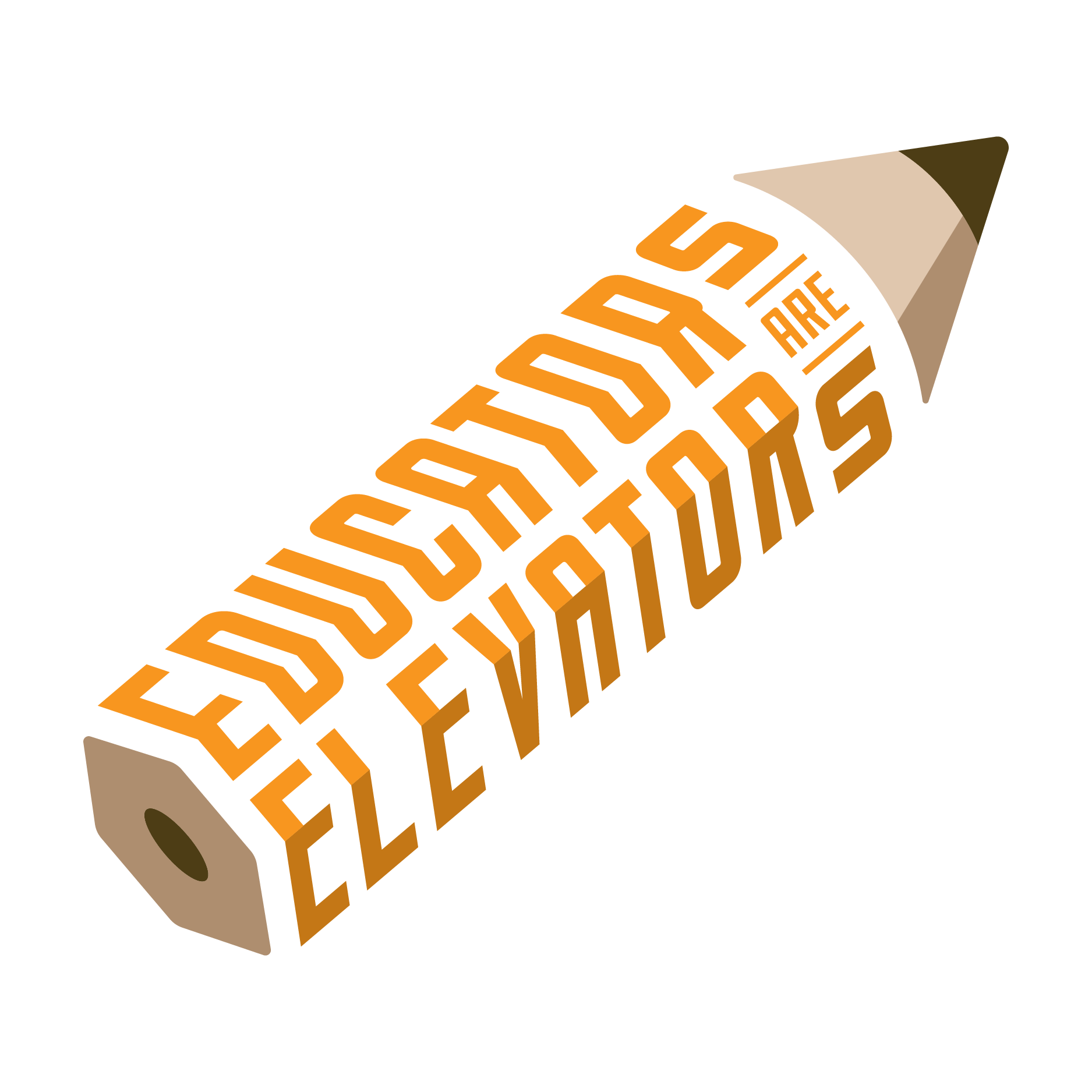 Dani Kennis
Cincinnati, OH

Elevated by Allie Bayer

Dani is not only a PearDeck PRO, but also an absolute expert at forming relationships and providing her students with the social emotional support needed at school. She has always done this effortlessly and impressively, but now, in teaching this is more important than ever. Dani's compassion is something to be admired by anyone that meets her!
---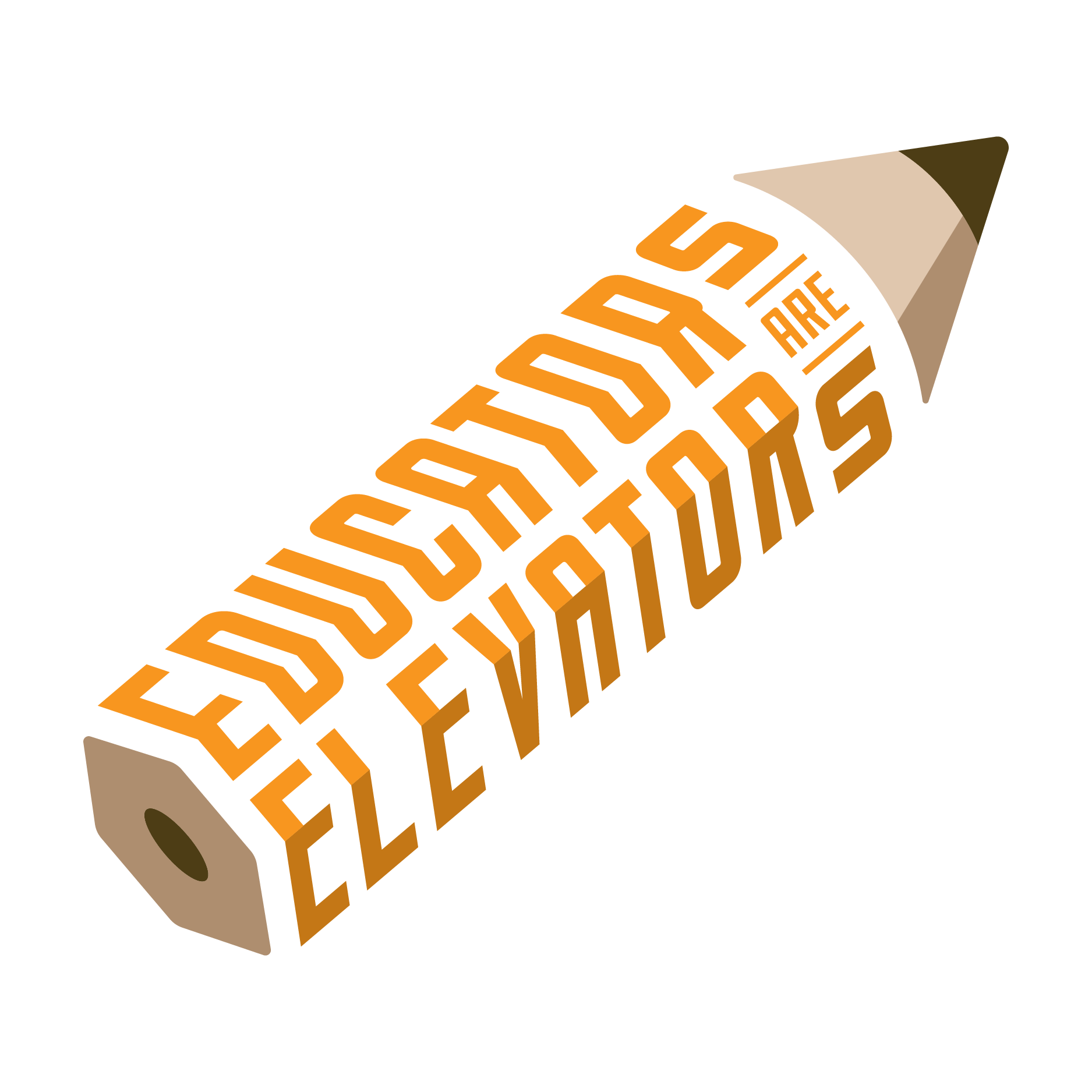 Elevated by Allie Bayer

Jill is an outstanding math educator! She tackles the subject no one else wants to tackle and breaks it down so expertly so that her students can understand. Her patience, understanding, and love of her job make her worthy of being elevated!!
---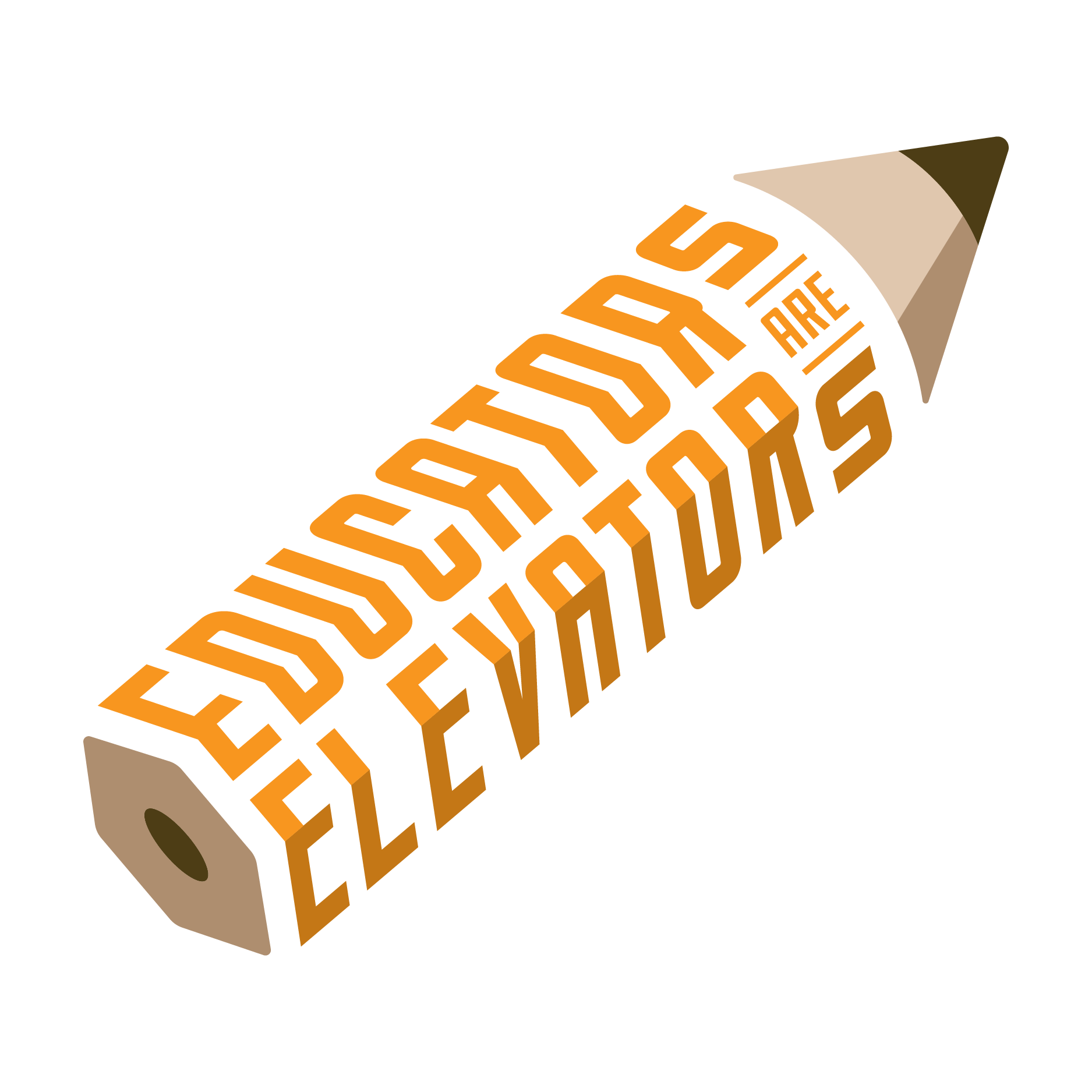 Kelsey Banks
Cincinnati, OH

Elevated by Allie Bayer

Kelsey makes social studies and reading fun…for middle schoolers that is no easy feat! She's honest with her students, holds them to high expectations, and treats them like the adults they'll soon be. She deserves to be elevated by each and every coworker, administrator, and student that has hathe honor of working alongside her!
---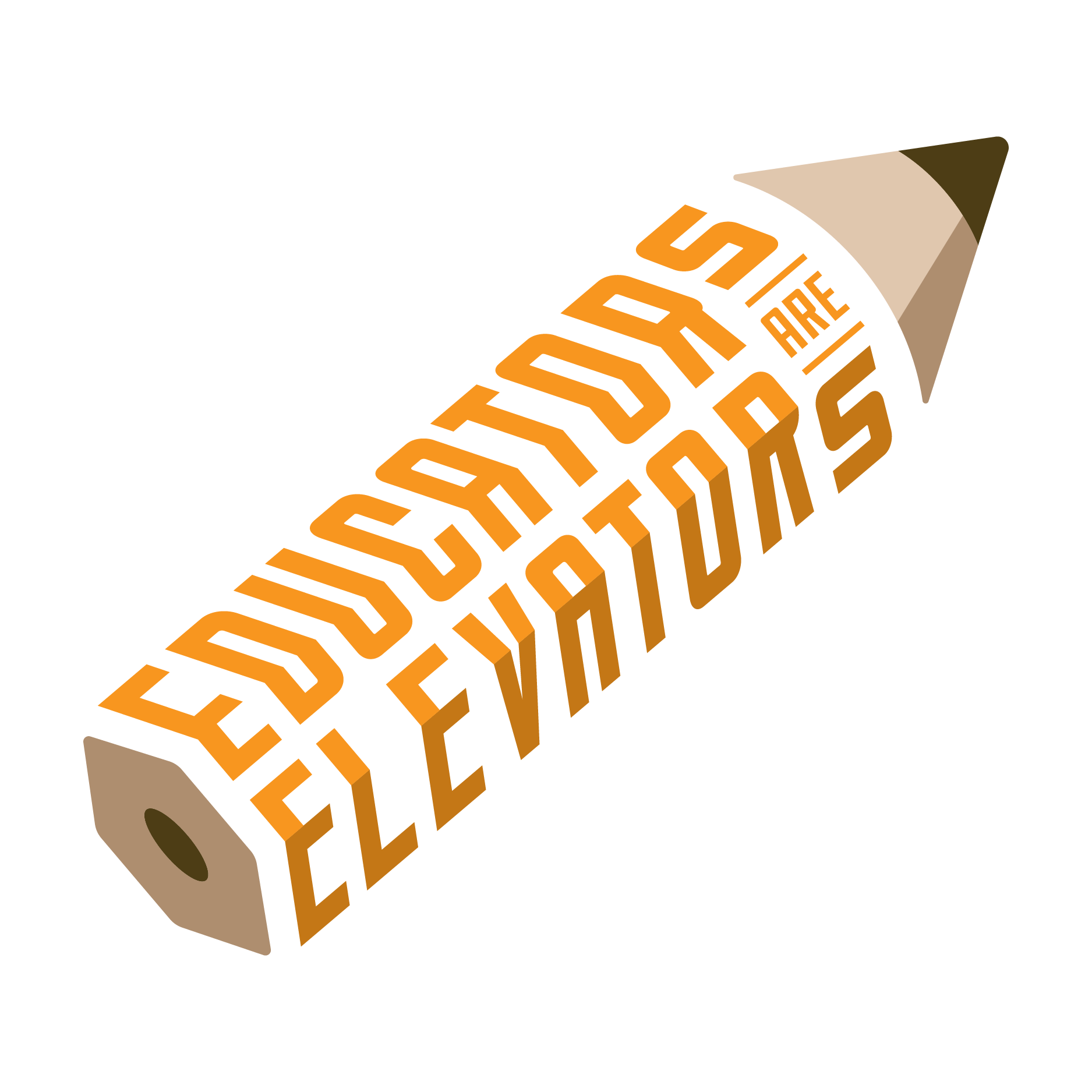 Kylie Frank
Cincinnati, OH

Elevated by Allie Bayer

Kylie's enthusiasm and selflessness are 100% what makes her a fantastic educator. Kylie is never one to complain; she has had many jobs within our building, and has often been challenged, but she greets those kids with a smile every single day. She's funny, she's relatable, she's honest, but she knows her content and gets to know her students even more. She's fantastic and deserving of so much more credit than she's given on a daily basis!
---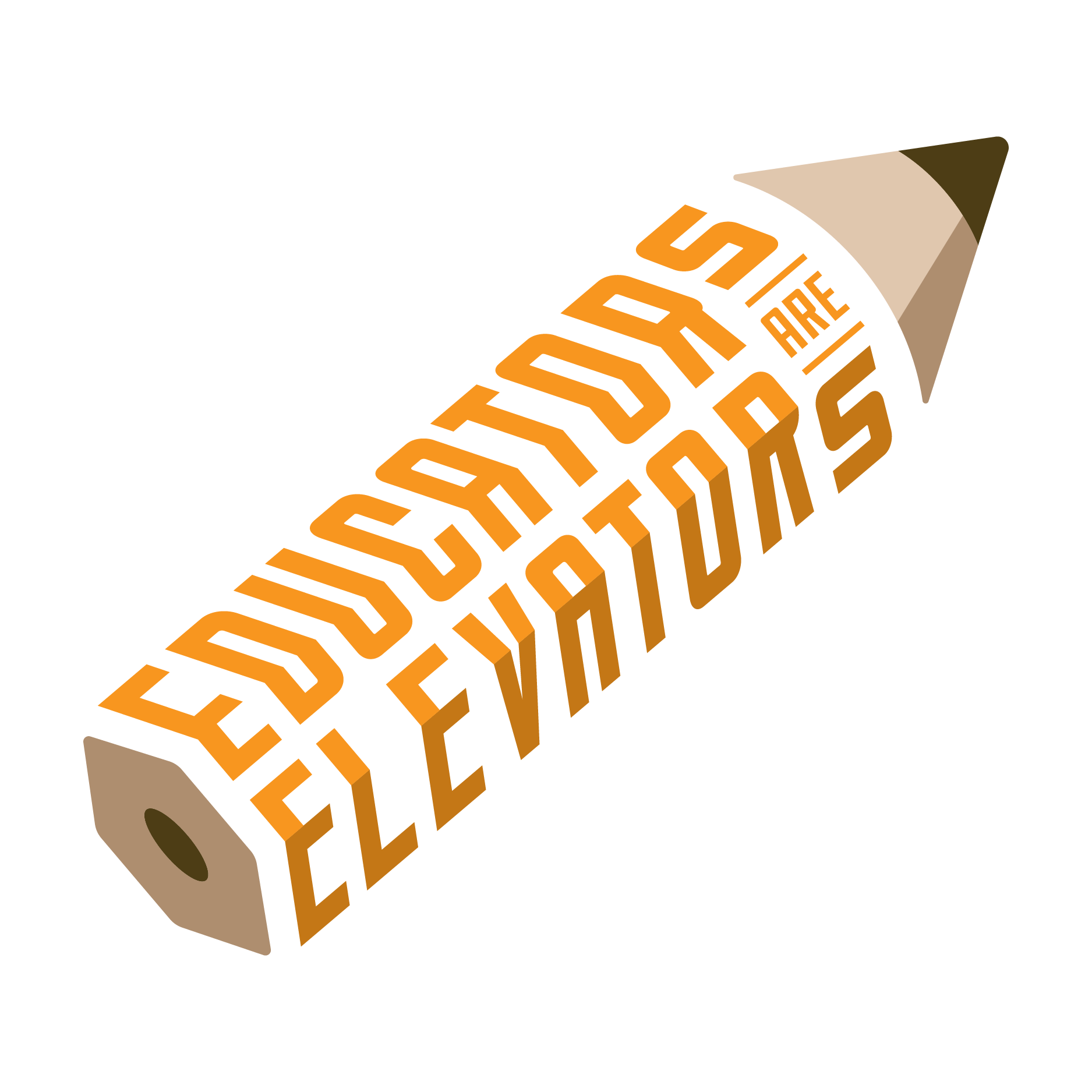 Elevated by Allie Bayer

Mrs. Regan's super powers are honesty, flexibility, and compassion. She has recently switched grades, dealt with chaotic pandemic changes, started new curriculum, and done it all with enthusiasm and a smile on her face. Mrs. Regan's love of reading and her flexibility within the classroom have a direct impact on the students lucky enough to work with her. She shows them it's okay to change the plan, it's okay to not always get it right, it's okay to read JUST for fun, it's okay to take your time with a book, it's okay to be unapologetically you. I think these are super powers worth elevating!
---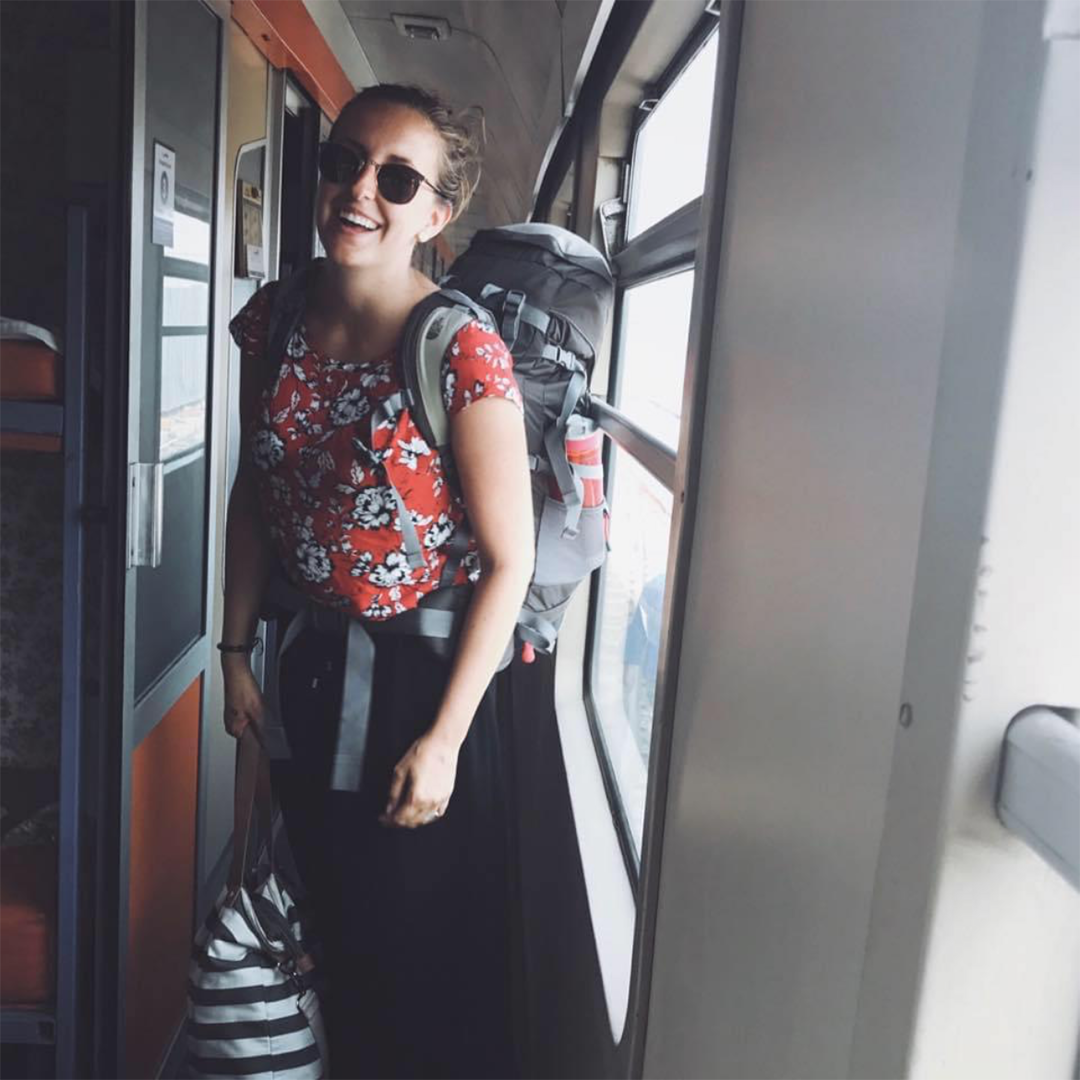 April Grzadzielewski
Wausau, WI

Elevated by Rachel Crooks

April deserves to be nominated for a million reasons. She is constantly attempting and succeeding at reaching all levels of students. She takes so much time in advocating for what is right for the students. She knows all students can and will succeed with time, work, love and care; which, is what she gives them and they always react in a positive way. Additionally, April also puts a lot of love into her classroom library. She does this to make sure that every student is seen in race, culture, and their life style. By the end of the school year all students have been able to find themselves in her novels and I believe that is what helps them succeed. She teaches 7th grade at a level one school.
---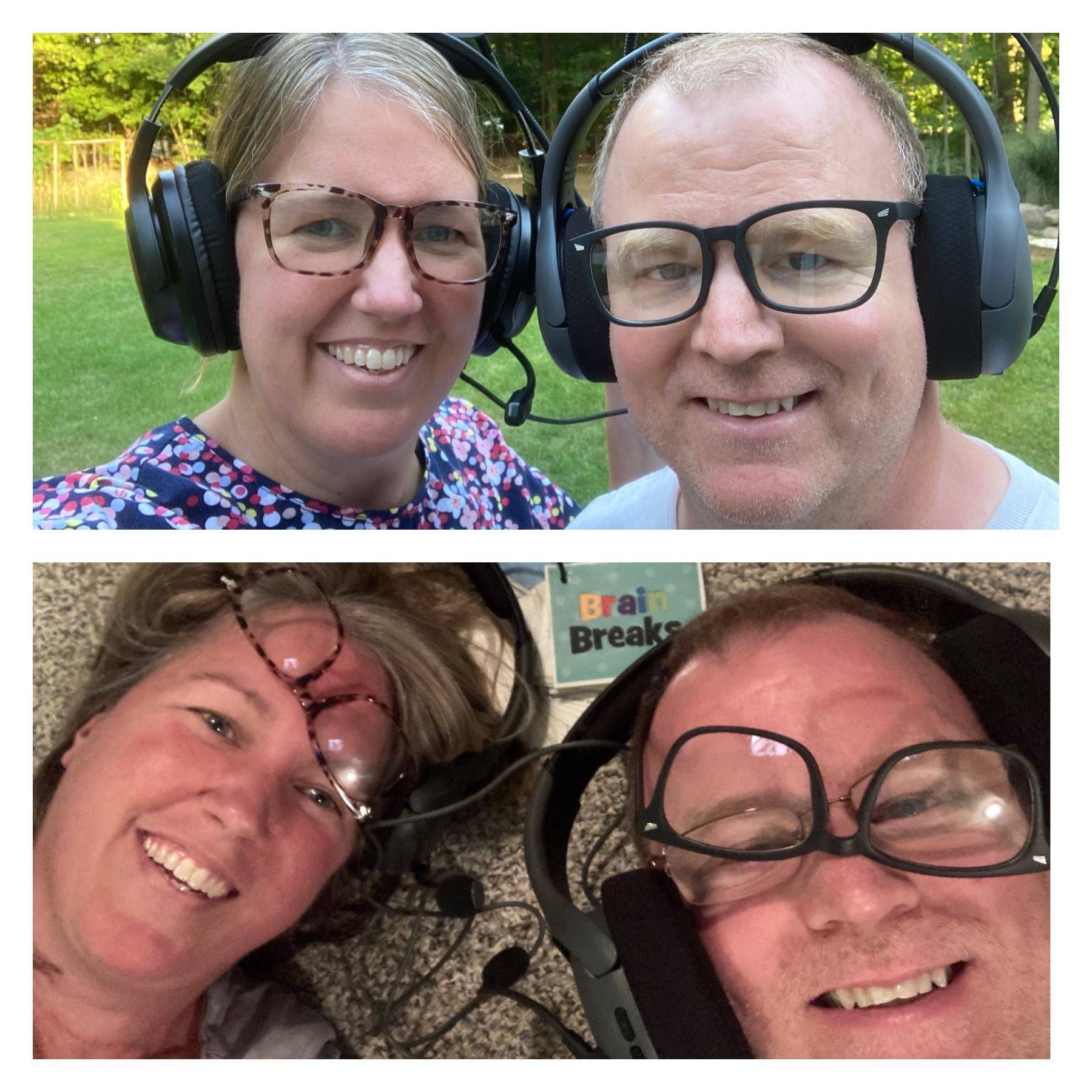 Elevated by Liz Garden

Liz Hilton is a phenomenal educator and an amazing person. She has been an English Language Teacher for many years at our school. Liz has the ability to connect with every kid and help them feel valued and loved, while also teaching them to be good students. She also goes above and beyond to help our EL families feel that they are part of the school community. And the learning doesn't stop at the end of the school day for Liz. She has designed after school clubs and activities such as creative writing or game playing where she gets high participation and engagement from many of our English Language learners. Liz is one of our staff members who helps with carpool arrival and dismissal. And she has been known to do those duties in costume because she knows it puts a smile the faces of kids and parents! Last year, Liz had to teach remotely for the whole year. She proved that she can teach on a screen, in her house, in a boat, on a train, in a box! She can teach anywhere! Liz Hilton is an educator that I wish I could clone; she is truly one of a kind. If I can't clone her, then I can certainly elevate her!
---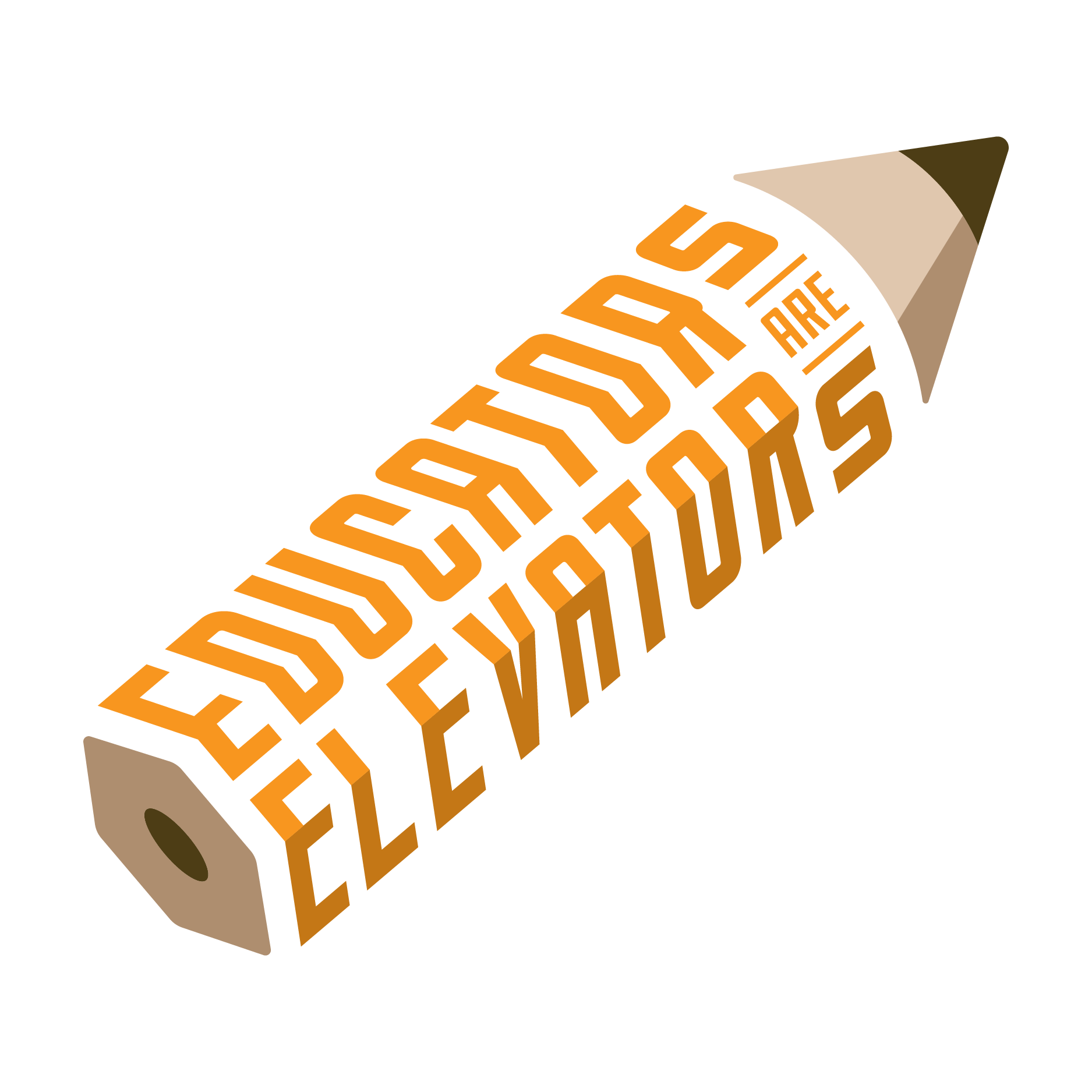 Charissa McDonald
Roseau, MN

Elevated by Amy Lindemann

Charissa McDonald needs to be celebrated because she deeply cares about her students that have various special needs! She is kind, respectful, and truly wants to see them succeed in and outside of school! She goes above and beyond to meet their individual needs! She celebrates the small victories and it's not let small bumps in the road extinguish her passion for her students!

Her superpower is compassion!
---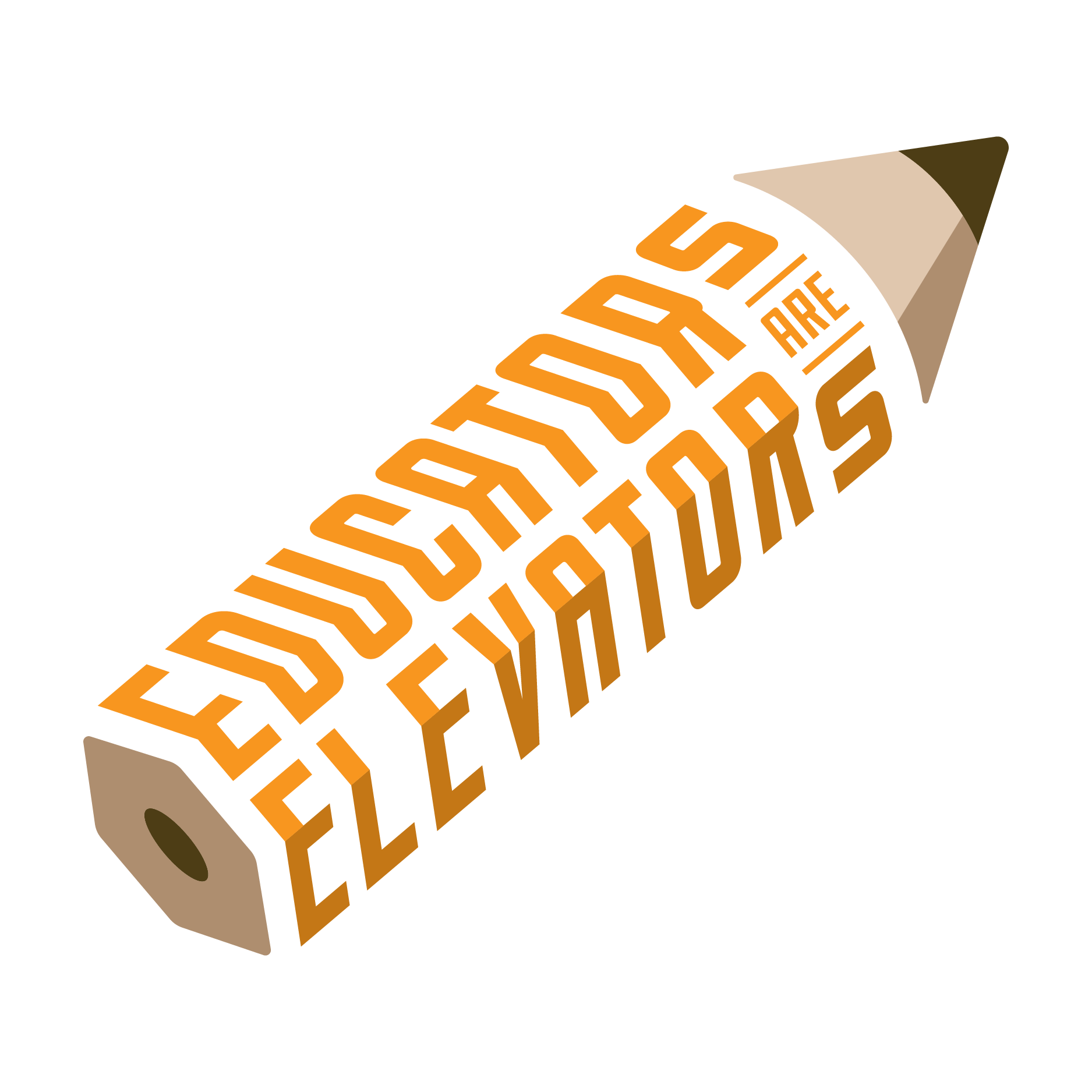 Michael Rinyu
Palm Coast, FL

Elevated by Trish Everett

Michael Rinyu is the kind of teacher we all wish we had, and an inspiration to me as an educator. He is a master of interdisciplinary education, blending science, English, and social science seamlessly, even creating an "Adulting 101" class. Embracing project-based learning, he fosters student growth through genuine curiosity, collaboration, and creativity. Learning American history with Mr. Rinyu means being challenged to design haunted houses inspired by different eras, including a truly terrifying one based on the Red Scare. Local elections are not some abstract concept; his class hosted debates among the candidates and informed their classmates on the issues.

When a public space near the school was being developed, his students worked with community and business leaders, visited a variety of gathering spaces around the state, and proposed plans that were fully ADA compliant and made effective use of the principles of industrial/organizational psychology. Mr. Rinyu sees a way to turn every situation into a learning experience, and understands that relationships with students are what last far beyond the classroom. When COVID turned everyone's world upside down, he assembled and delivered care packages to all of his graduating seniors, bringing them the necessities for their next adventures.
---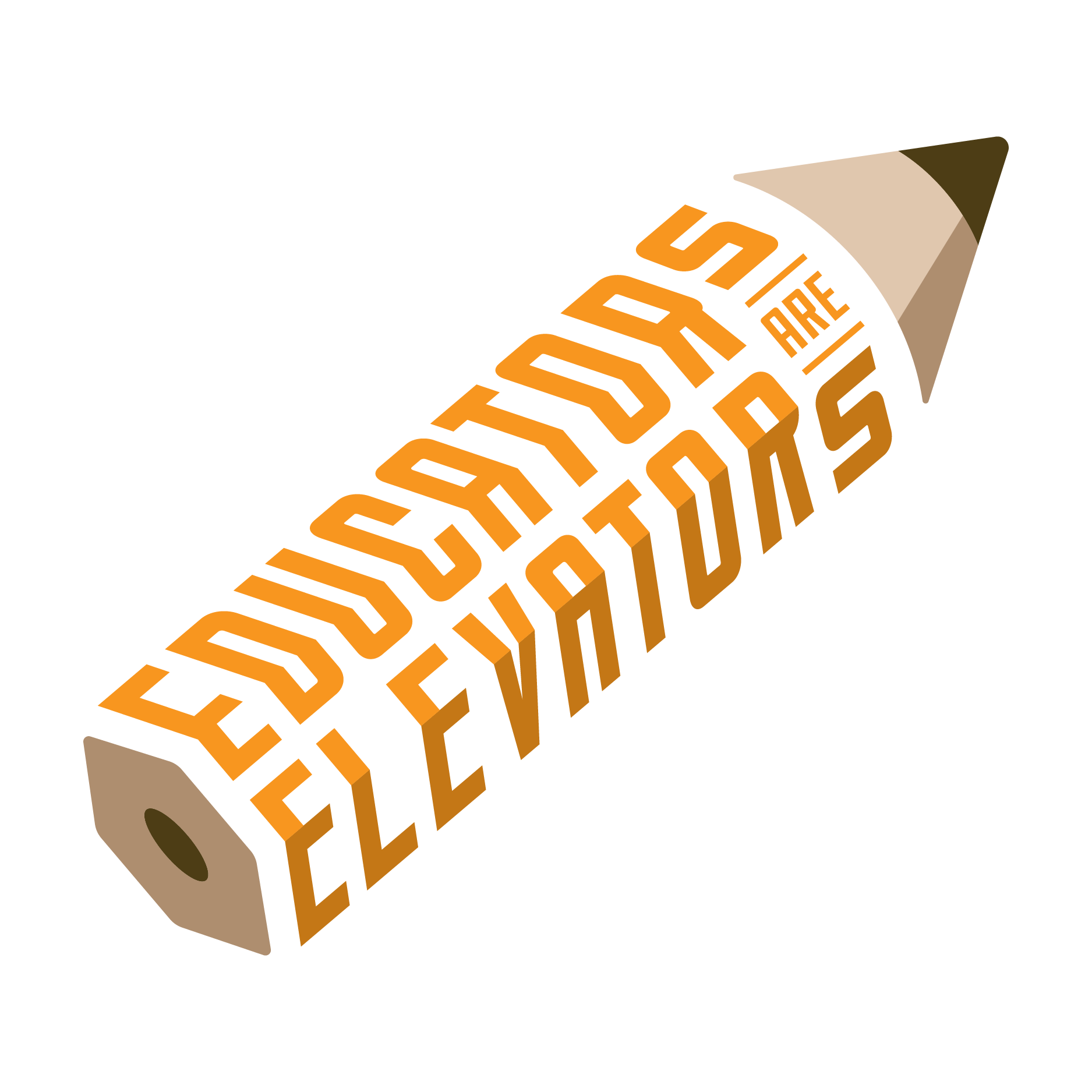 Rose McDougall
Northville, MI

Elevated by Supriya Kelkar

Mrs. McDougall is a 3rd grade teacher who taught a 3rd/4th split virtual class during the pandemic.
Throughout, she attended to children's emotional needs, emphasized the importance of literacy, diversity, critical thinking, the power of your voice, and the importance of failure as a way to learn and grow.

Because of her open and honest discussions with the kids, my son felt comfortable enough to tell her when he thought an older book they were reading was racist, and because of the values of kindness and the power of your voice that she taught the class, he was confident enough to report an incident of bullying against someone in another class.

She inspires and empowers kids and went above and beyond while teaching during such a tough time. My husband and I are so grateful our son had her as a teacher.
---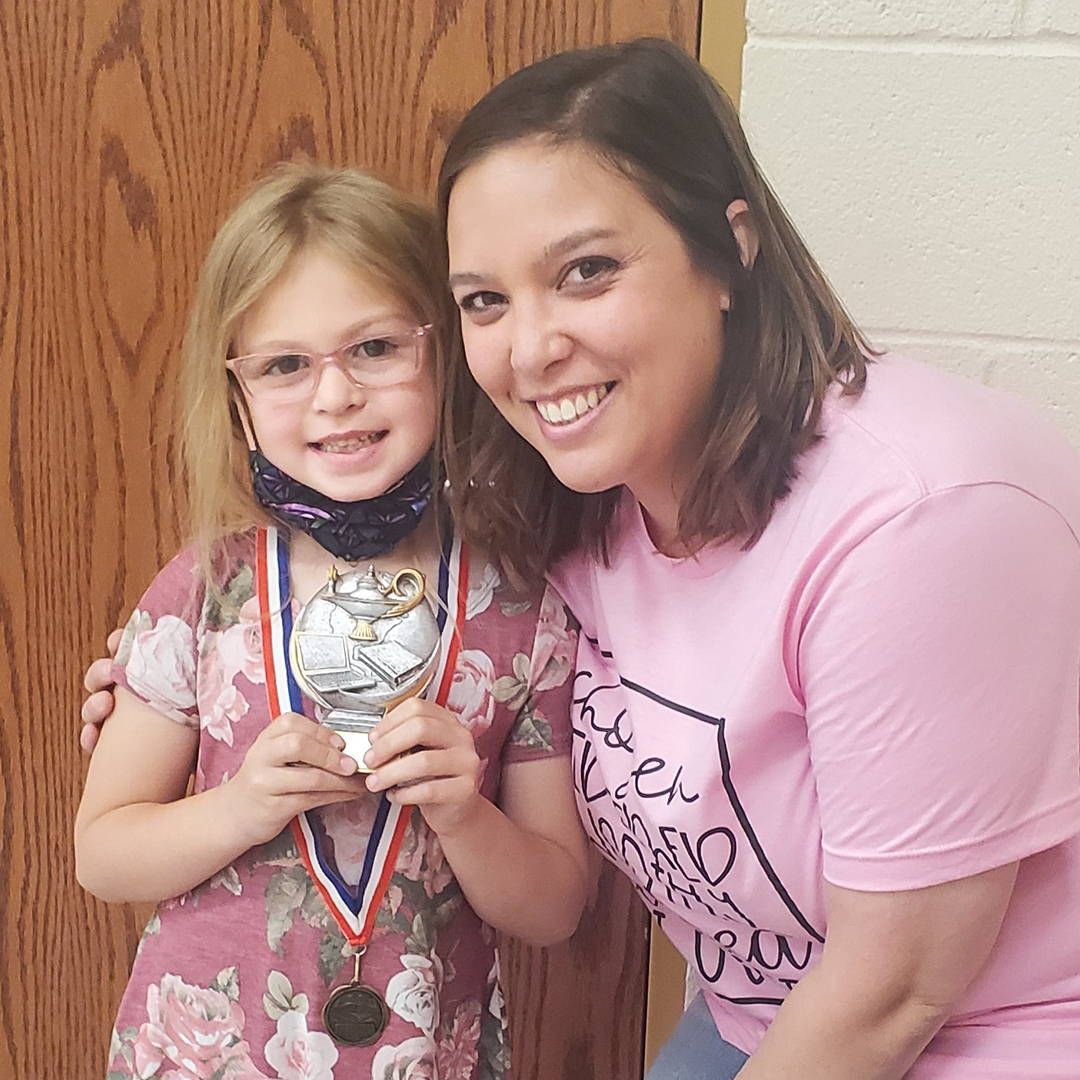 Junenna Young
Mt. Vernon, IN

Elevated by De'Shea Kueber

I have worked along side Mrs. Young for several years and I know her well as a fellow educator. Last year I got to know her even better. Mrs. Young had my daughter in her kindergarten class. She had a slightly rough year but learned so much. My daughter saw Mrs. Young's patience and kindness. Children learn so much from what they SEE. My daughter is a better person for just being in the presence daily of someone like Mrs. Young. We are so thankful for the time and energy she spends everyday being a positive role model for all.
---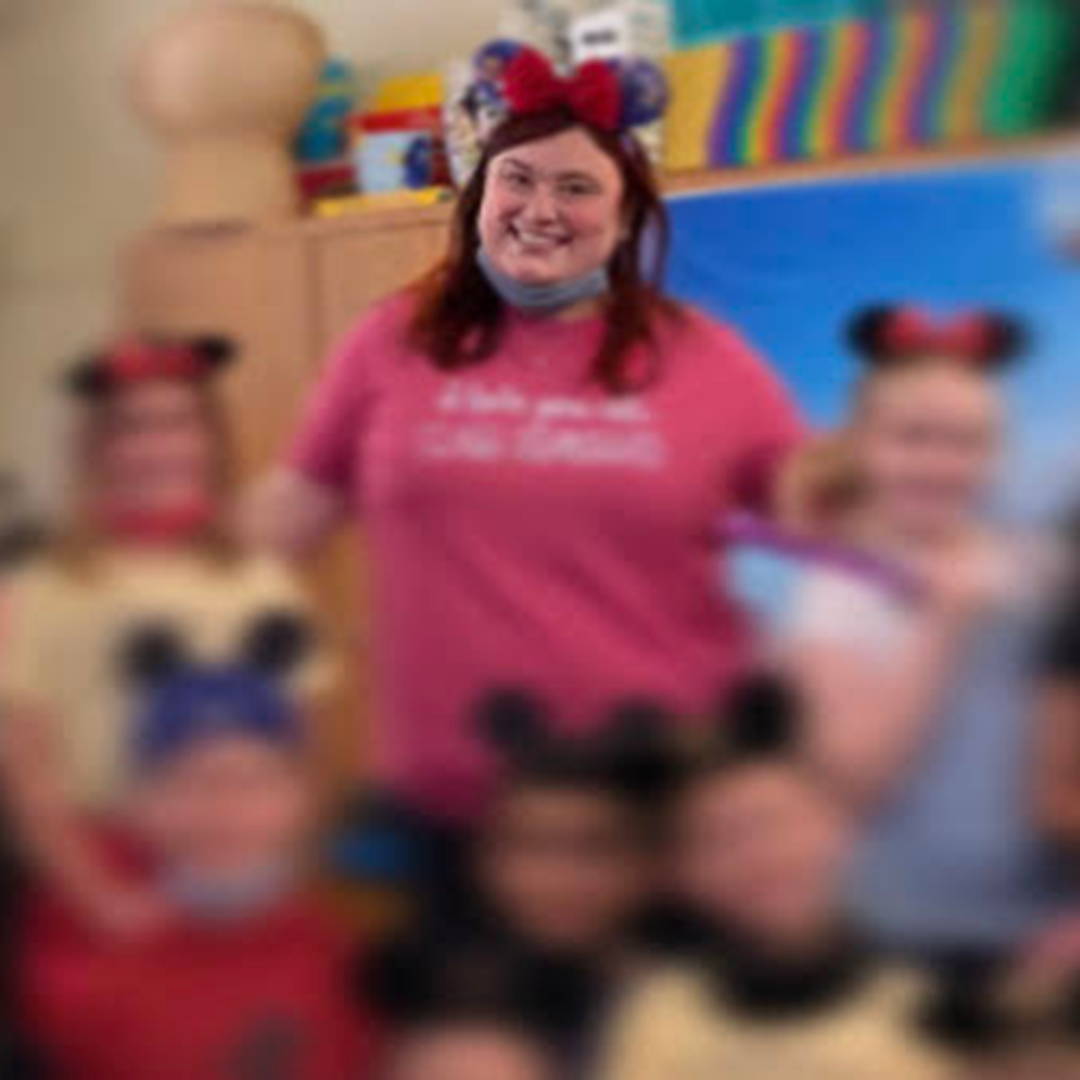 Stacey Rapp
Santa Maria, CA

Elevated by a Former Team 6 Parent

Mrs. Rapp... words can't explain how much we love her. Last year was our first year at the school where she teaches. The year before when everything went up in smoke around the world my child broke down. He hated school, didn't like school on the computer and I could tell he felt unseen and lost. He would cry and not want to sit on the computer to learn.

He was very hesitant about starting a new school, with a new teacher on the computer for first grade but we needed a change... a fresh start. So the first day of school came and I sat down out of sight but with my son for his first day of school. We logged in early and sat in the waiting room until Zoon started. My son was nervous and so was I. I wanted him to love school, his teacher and to learn... when it was time for class to start we saw a little Disney inspired video (like what you'd see at the beginning of a Disney movie) and it ended with an image of their classroom door, decorated. We saw my sons name on the door and he instantly had a smile on his face. Being a teacher myself and by watching my son I knew he already felt like a part of what Mrs. Rapp calls "The Team 6 Family". Then a cheerful woman popped up on the screen and off they went.

About 3 minutes into school my son told me he didn't need me and shooed me away. I would pop in and check on him from time to time with tears in my eyes as I saw him glued to the screen, raising his hand with a smile on his face. He loved school, he loved his teacher who every single day from the first day on make him feel loved, seen, heard, special and cared for.

My son is in second grade now and still talks about Mrs. Rapp the teacher who made a difference.
---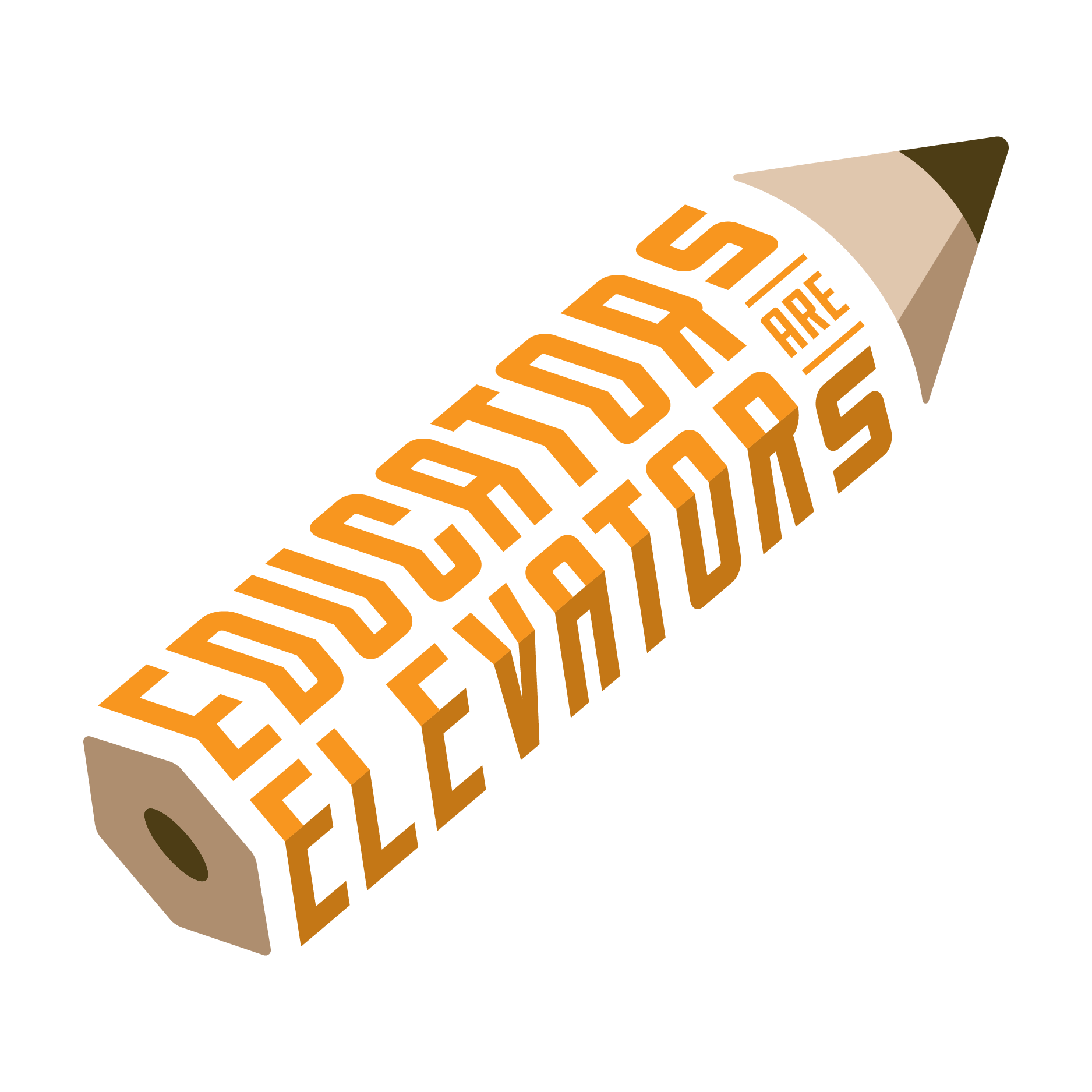 Jessicah Lawrence
Lancaster, SC

Elevated by Michelle Willis

Jessicah is an outstanding educator. She is willing to go the distance to make sure that she gets to know her students in order to create a bond which both inspires and motivates them to be the best that they can be. She is one of the most hardworking teachers that I know. Not only is she there for her students, but she is also supportive and helpful when it comes to her colleagues. I hope that she one day realizes just how valuable she is to all of us!
---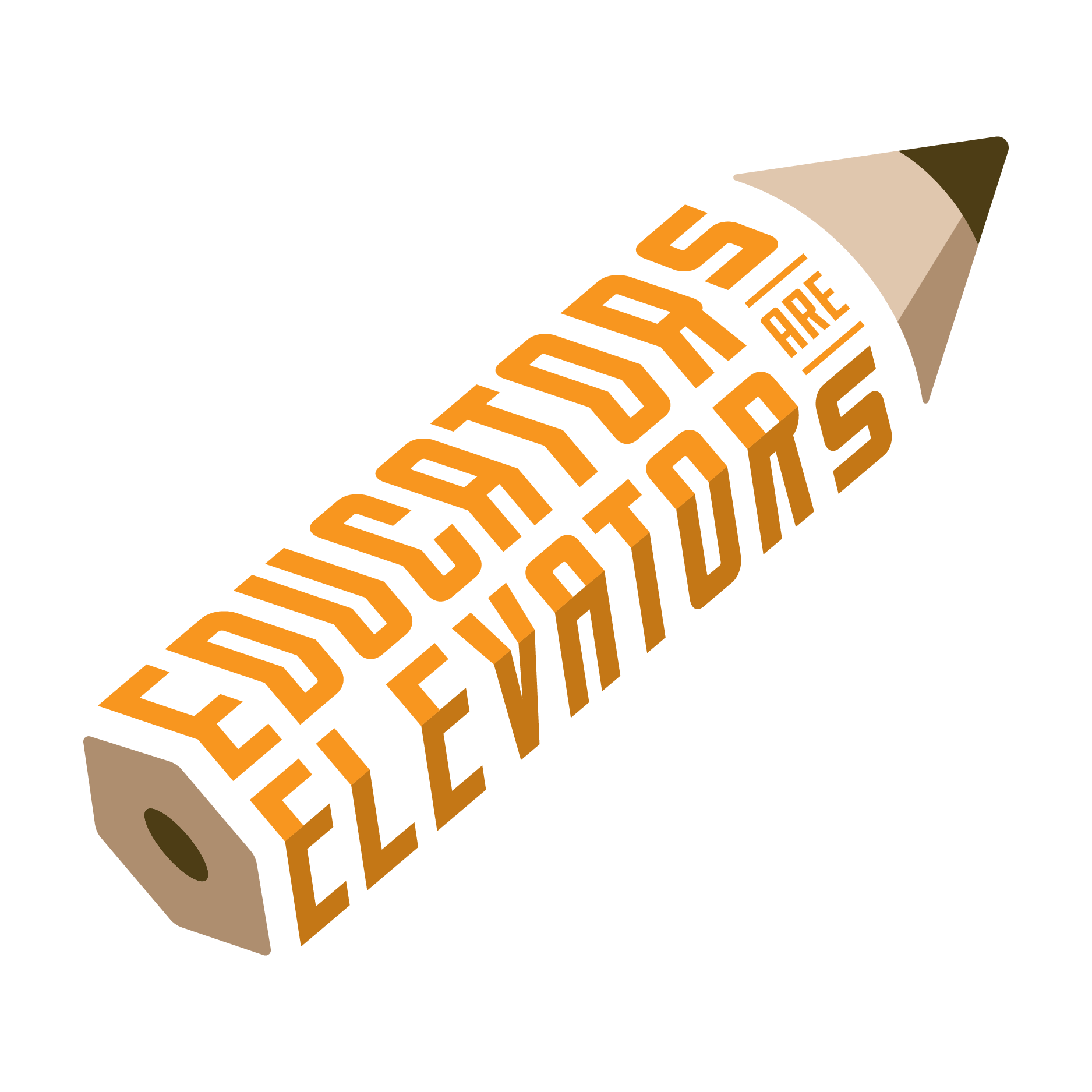 Angie Schaefer
Dodge City, KS

Elevated by Chelsey Livingston

Angie works as a new teacher instructional coach and mentor for all young staff in our coop. She constantly is providing feedback and encouragement to new staff. Her love for education and literacy knows no bounds.
---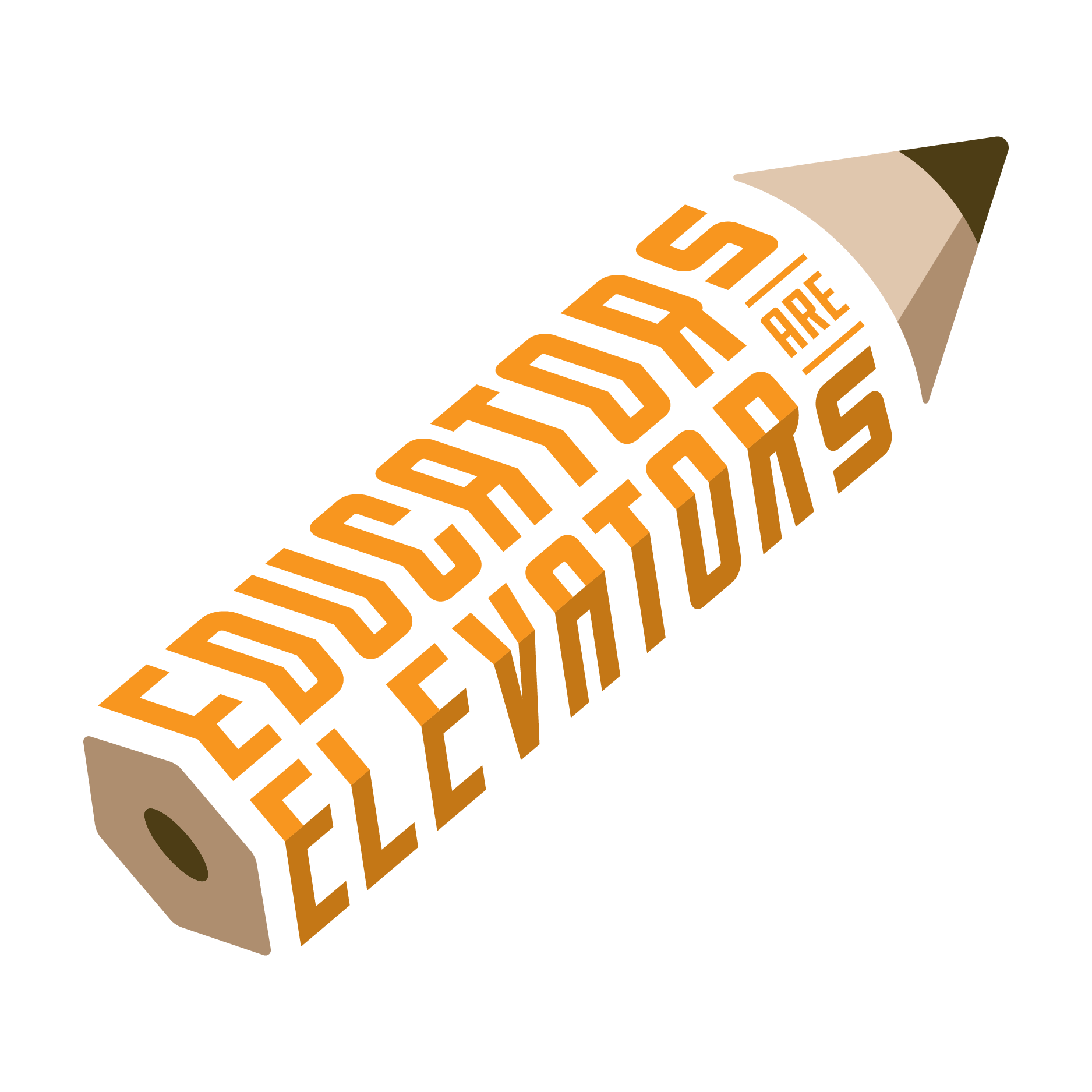 Carly Andrasko
Dodge City, KS

Elevated by Chelsey Livingston

Carly works as an instructional coach assisting our new teachers. She puts in countless hours of interacting with teachers to ensure they can best impact students. Carly's special talent is making everyone feel like a someone!
---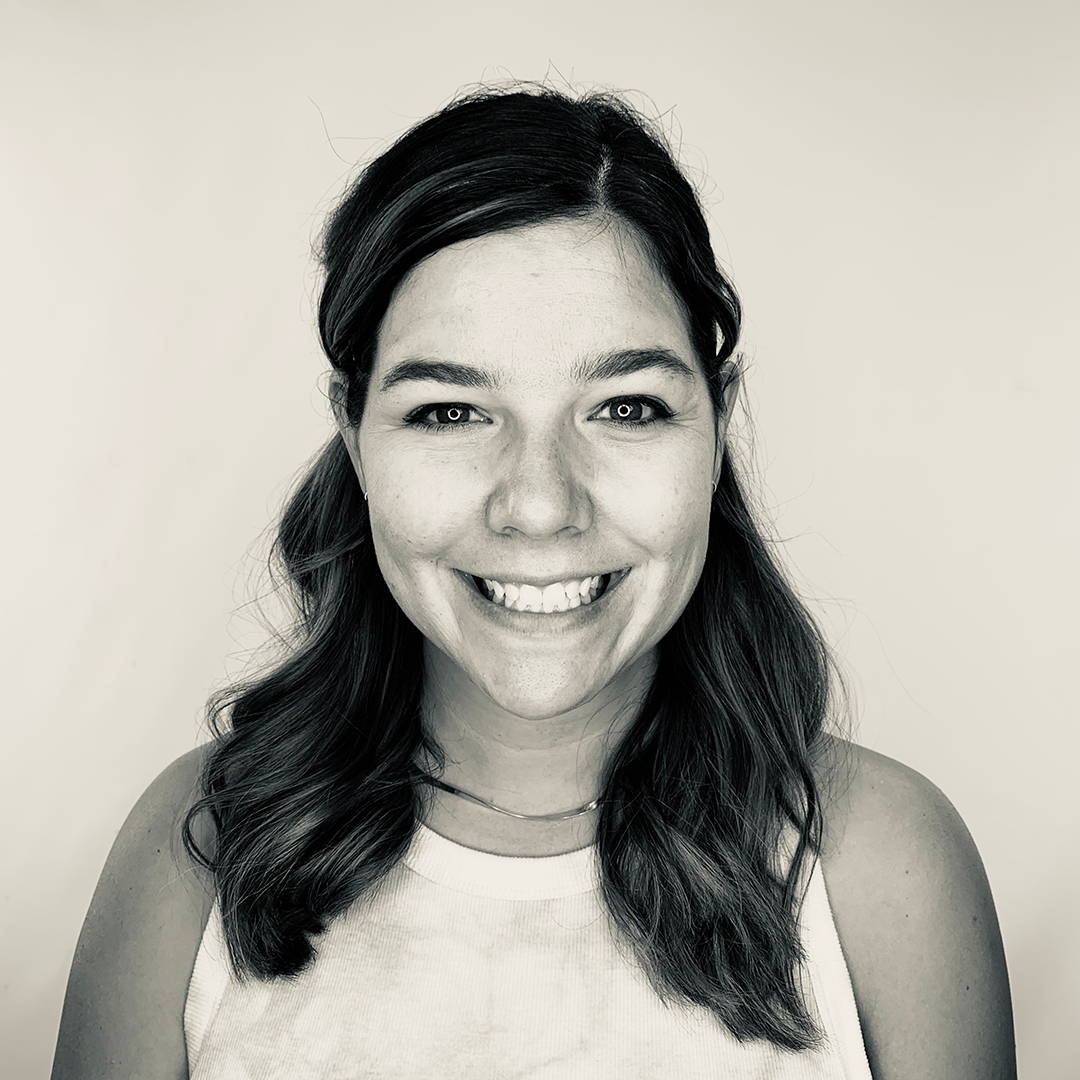 Elevated by Thomas Manley

Anna was born to be an educator. She has the rare ability to connect with every student, no matter their background or circumstances. She teaches 3rd grade at a title-1 school, and the kids in her building often don't have many positive adult role models in their lives. Anna is a bright and positive influence, the teacher they'll remember 20 years later.

What is this educator's superpower? Anna is a true empath, so she FEELS for each student. She builds authentic connections with her class and makes learning a fun and positive experience.
---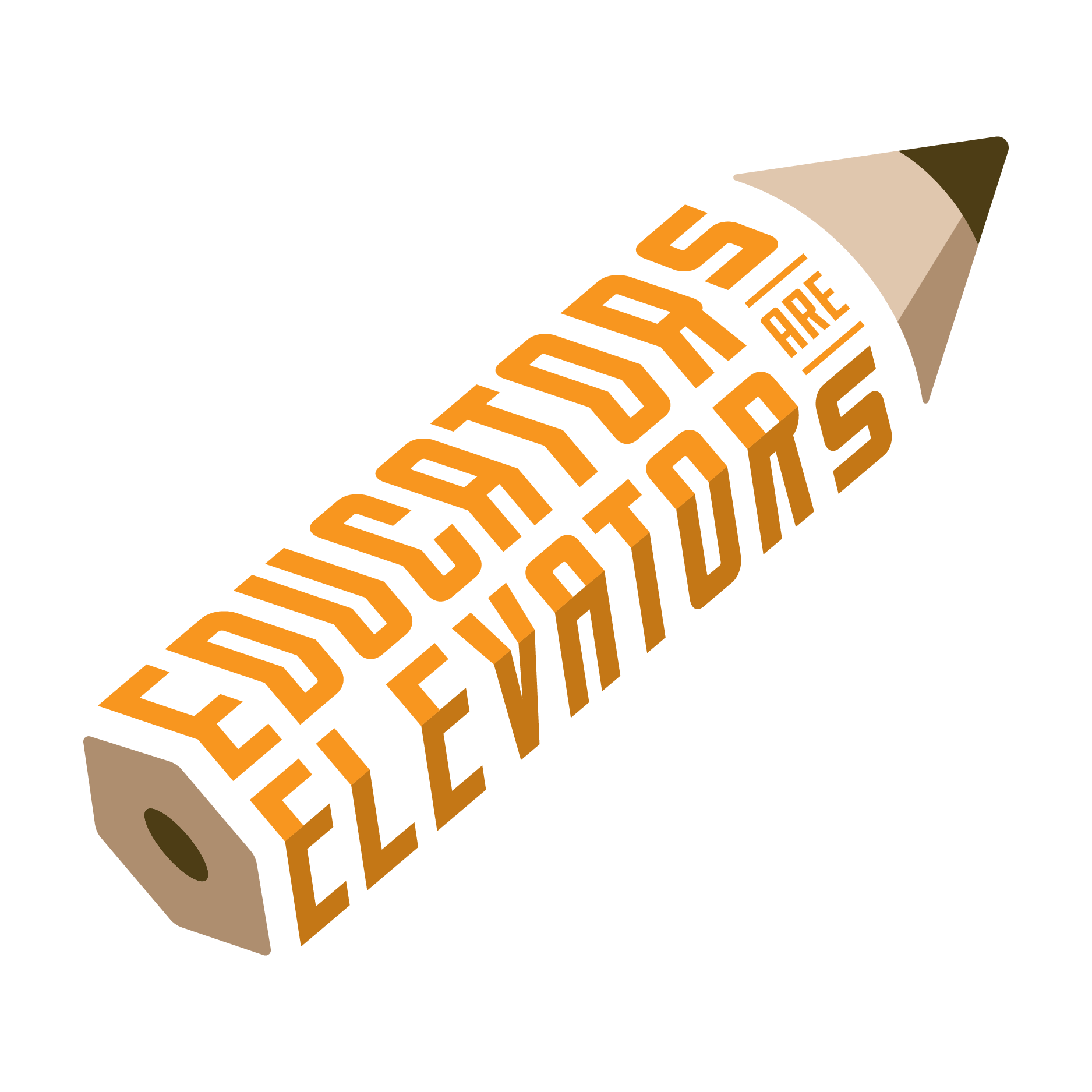 Elevated by Anthony Puente

Julie is an amazing educator! She works tirelessly day, night, and weekend to ensure her students are successful! She is a classroom teacher and her district's English Language Learner (ELL) coordinator; working during her lunch and prep time to make sure that not only her class has what they need but also the ELL students have what they need to be successful in school. Her drive and passion for her students is admirable!

Her superpower is her ability to recognize what each student needs and her selflessness drive to ensure they receive a quality education no matter the obstacles!
Elevated by Amy Raab
Jami is amazing! She has taught virtual classes online almost daily since the pandemic began. She has found creative ways to engage her students and push their learning. Her class is a family and community that support each other and it is like they are all together in their learning. She has found ways to get them engaged in a hands-on manner and they aren't missing out on any learning. When the new year started this year she taught in person for just a few weeks before volunteering to go back online when the school opened an online option. She's brave and doing amazing things with her students. She truly is a super hero!
---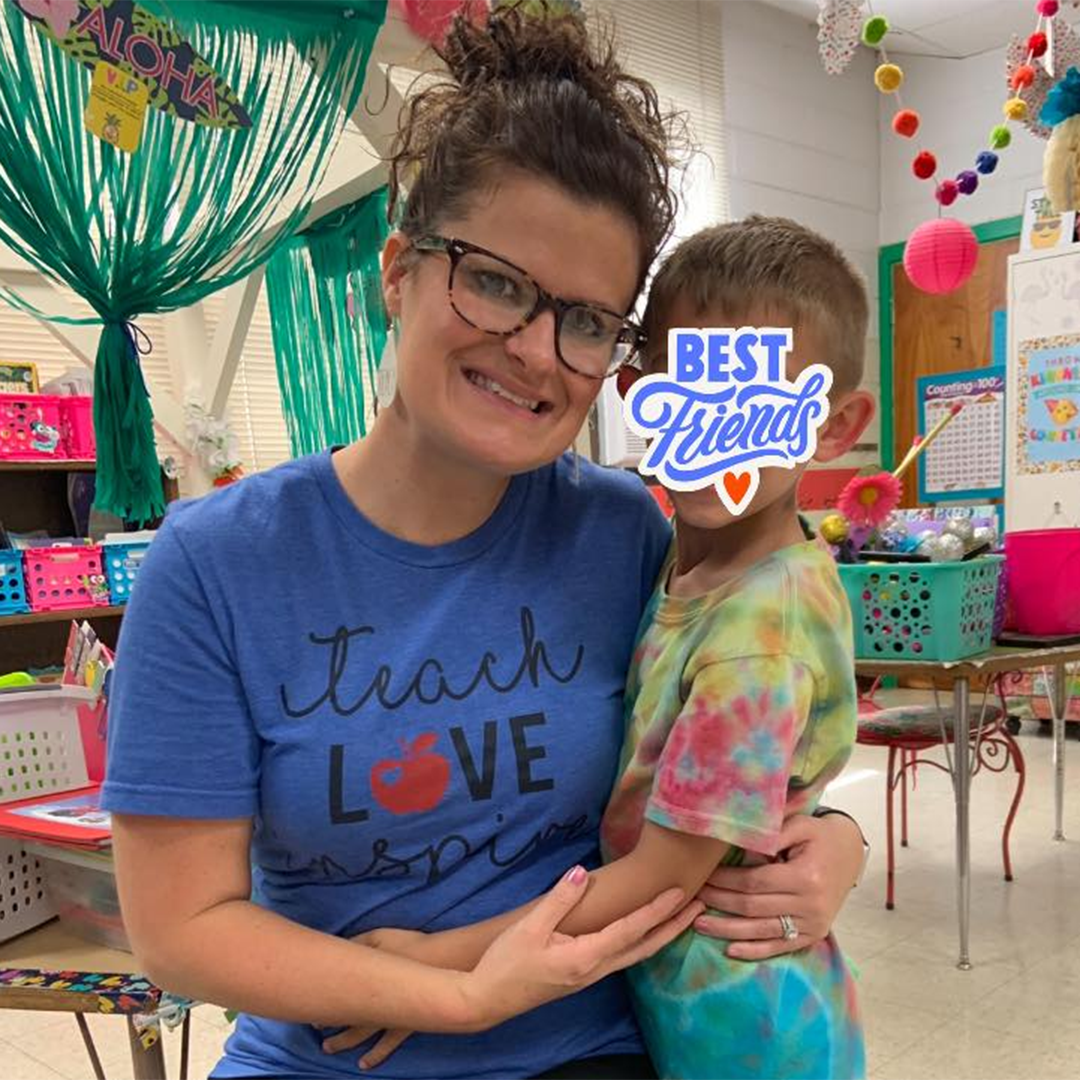 Jonna Piercy
Spring Garden, IL
Elevated by Chandler Ferguson

Over the last 14 years of teaching Kindergarten, I know Jonna has had MANY proud moments and feelings of accomplishments for both herself and her students (this is evidenced by her Facebook page - her teaching anecdotes always bring a smile to my face!). I asked her what one of her most proud moments as a teacher is, and she shared, "If I had to pick out the one aspect I'm the most proud of in my teaching career, it would be my ability to build and foster long lasting relationships with my students and their families. This was revealed to me the most when I looked out into the crowd at my wedding and it was filled with so many current and previous students and their families. It was an unbelievable feeling to look out and see so many of their faces supporting me outside of the classroom after supporting me for so long in the classroom. I am proud of the fact that I have invested a true interest in my students and have allowed them to feel a part of special events going on in my life."

Jonna's superpower is to love first and teach second, and this is evidenced by the love she gets in return from her amazing students! She is an amazing teacher and person and deserves all of the accolades 💚📚👏
---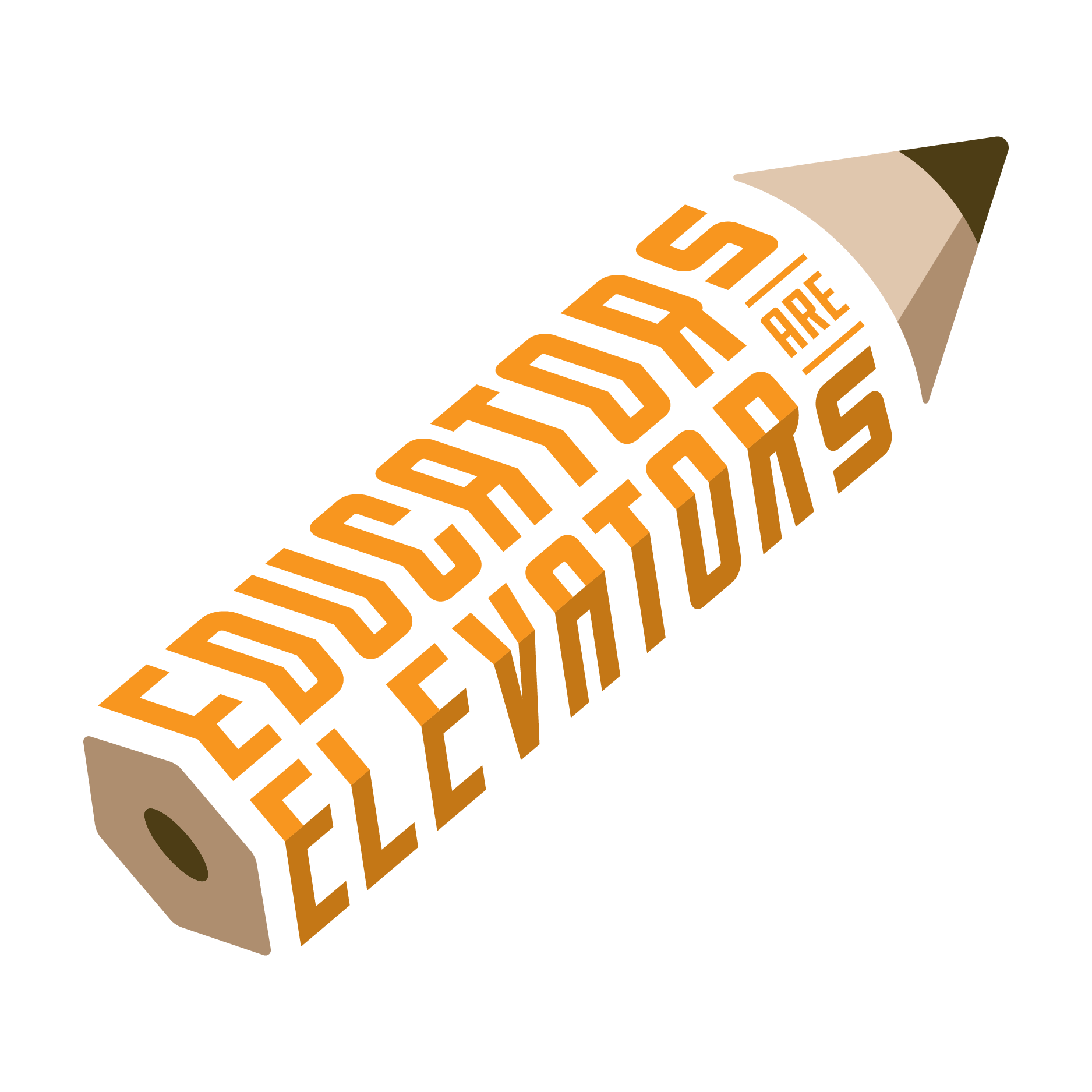 Elevated by Ashley Fisher

Barbara is a Paraeducator that works so hard to make sure all of her students are successful. She strives to make genuine connections with all of them and every student she comes into contact with. If help is needed anywhere on our campus she is the first to step up and assist. She is the back bone of our school and we could not imagine it without her!
---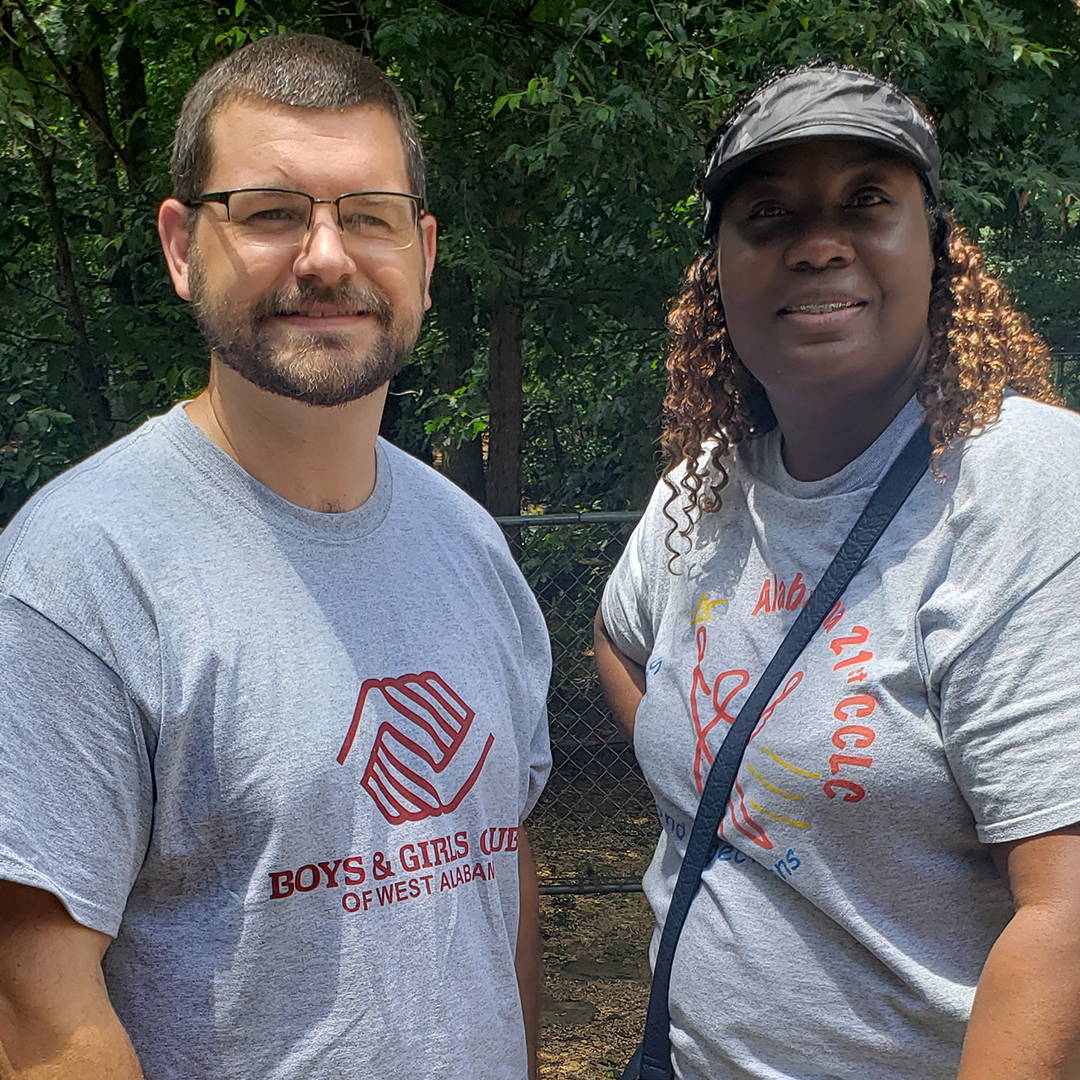 Nicholas Seale
Moundville, AL
Elevated by Melanie Maddox

Nick Seale has been in education for while and knows the importance of having one. He was initially an elementary teacher but ventured into the wonderful world of middle school, where he now runs the library and media area of our school. Nick is an advocate of reading. When the pandemic shut down schools, Nick pushed for access to an online library so that our students could continue to read and explore the world through books in every genre. I'm always inspired by his tenacity and perseverance to get each and every child a piece of technology in order to access the online library. I'm honored and blessed to work alongside such an advocate for reading!
---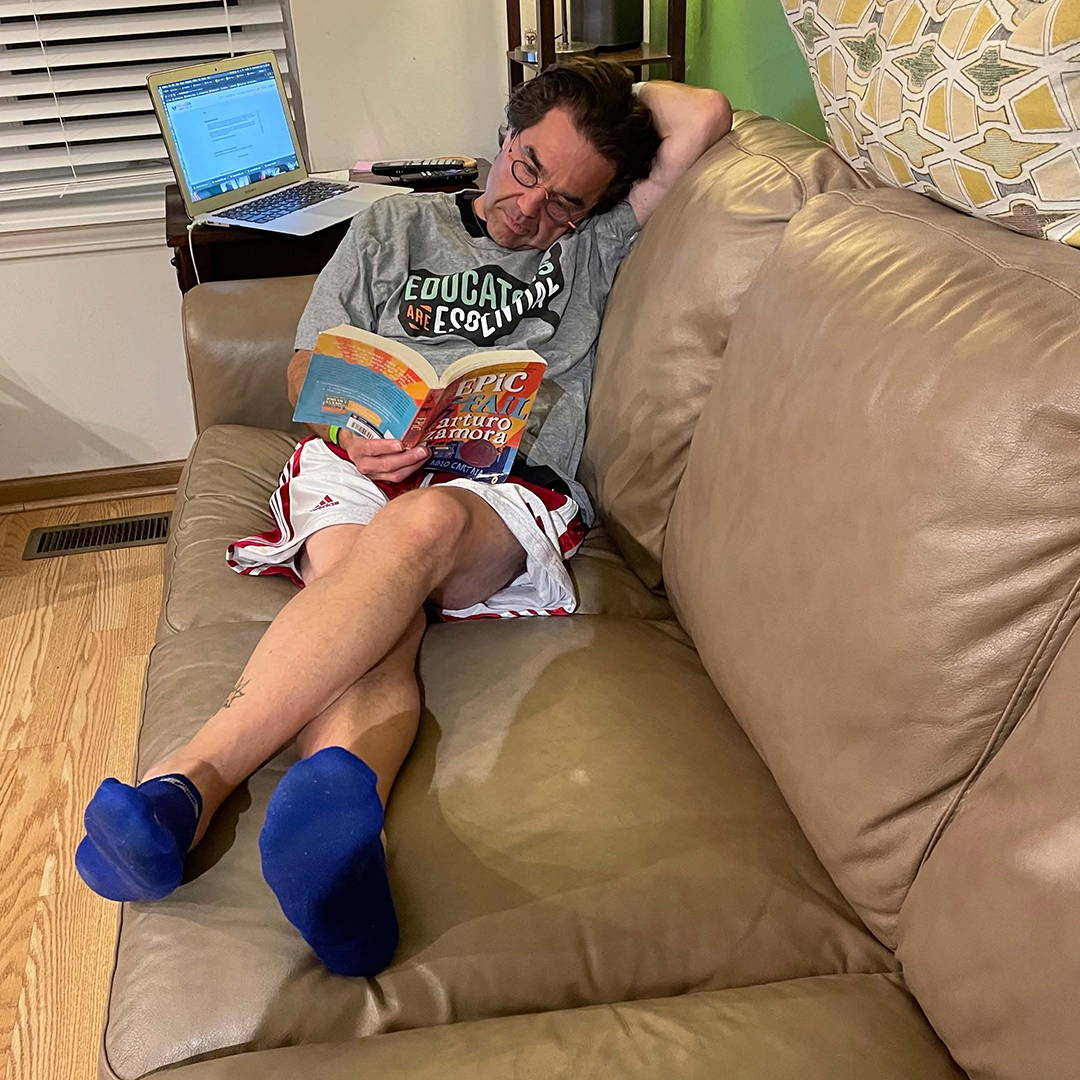 Elevated by Lisa Freer

Todd is 16 years into his second profession. Starting out in the business world, wanting to climb all the way up the corporate ladder into middle management, re: Alex P. Keaton, Todd never felt like he belonged. It was just a job. He wanted a career. Something that he could embody. He found that in education when attending a fundraising event at his wife's school. Ever since that "angels singing/bright lights shining" moment, he's been changing the lives of children, their parents, his colleagues, districts (2) and communities, for the better.

Having taught everything from Kindergarten to music, he has served on countless committees and organizations with progress being his motivation. While a K-5 science teacher, he took a dilapidated, glorified storage-room, and turned it into a production greenhouse, where the kids he taught, produced more than 250 pounds of fresh produce for a food pantry in Waukegan. This endeavor was jump-started by more than $85,000 worth of grants he wrote, that included $20,000 worth of growing equipment from a national coal and energy company.

He currently is serving as a Teacher - Librarian in a PK - 2 Dual Language school in Zion, where he has been tasked with creating and envisioning the library basically from scratch. He is well on his way to doing this in year 3.

Todd sees the need for improved acquisition of literacy and mitigating its inequities. He strongly feels that an often mentioned but seldom supported way to help his students directly, is by helping their parents learn to help their children (as education starts at home.) He has met with Illinois politicians to work on developing legislation to help make this a reality.

Todd also spent most of 2020 earning his 200 Yoga Certification and SEL Endorsement from Breathe 4 Change and teaches his students breathing techniques, runs Mindful Movement classes, and models self regulation.

In this manner, Todd is changing the status quo.
---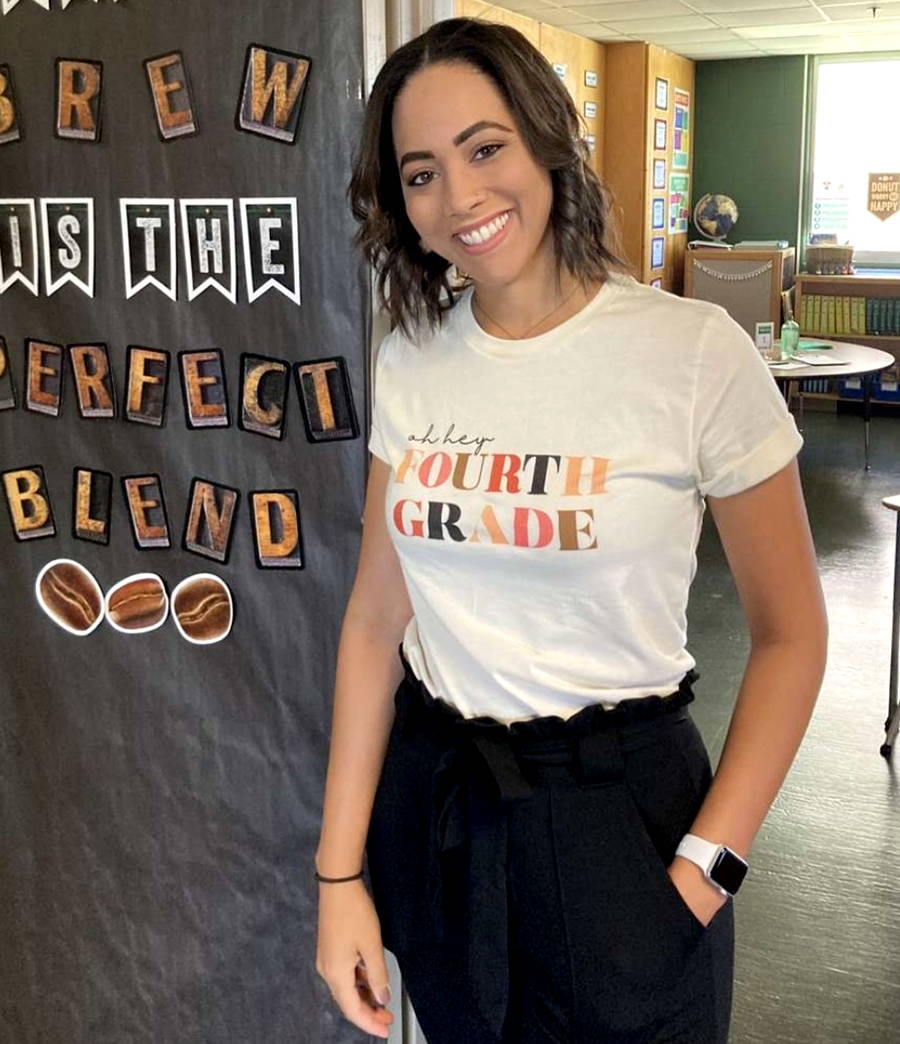 Elevated by Daretta Wilson

Jessica Sapp deserves to be celebrated because she consistently goes out of her way to make sure every student is seen for who they are. She teaches fourth grade writing and in doing so brings about emotional, social, and physical restoration through students' writing. She connects with students during recess by teaching and playing basketball, running races with her students, and listening to them while they vent about teen drama. Jessica was once spotted during her lunch break sitting in the hallway with a student. When asked why she missed lunch, Jessica simply stated "she needed me more."
She conquered her first year of teaching through a pandemic and did it so well that she was made team lead. She connects and collaborates with colleagues making sure each have what they need to be their best. Jessica spends her weekends preparing for the weeks ahead so that students and colleagues will be successful.

What is her superpower? She's an educator of all things.
---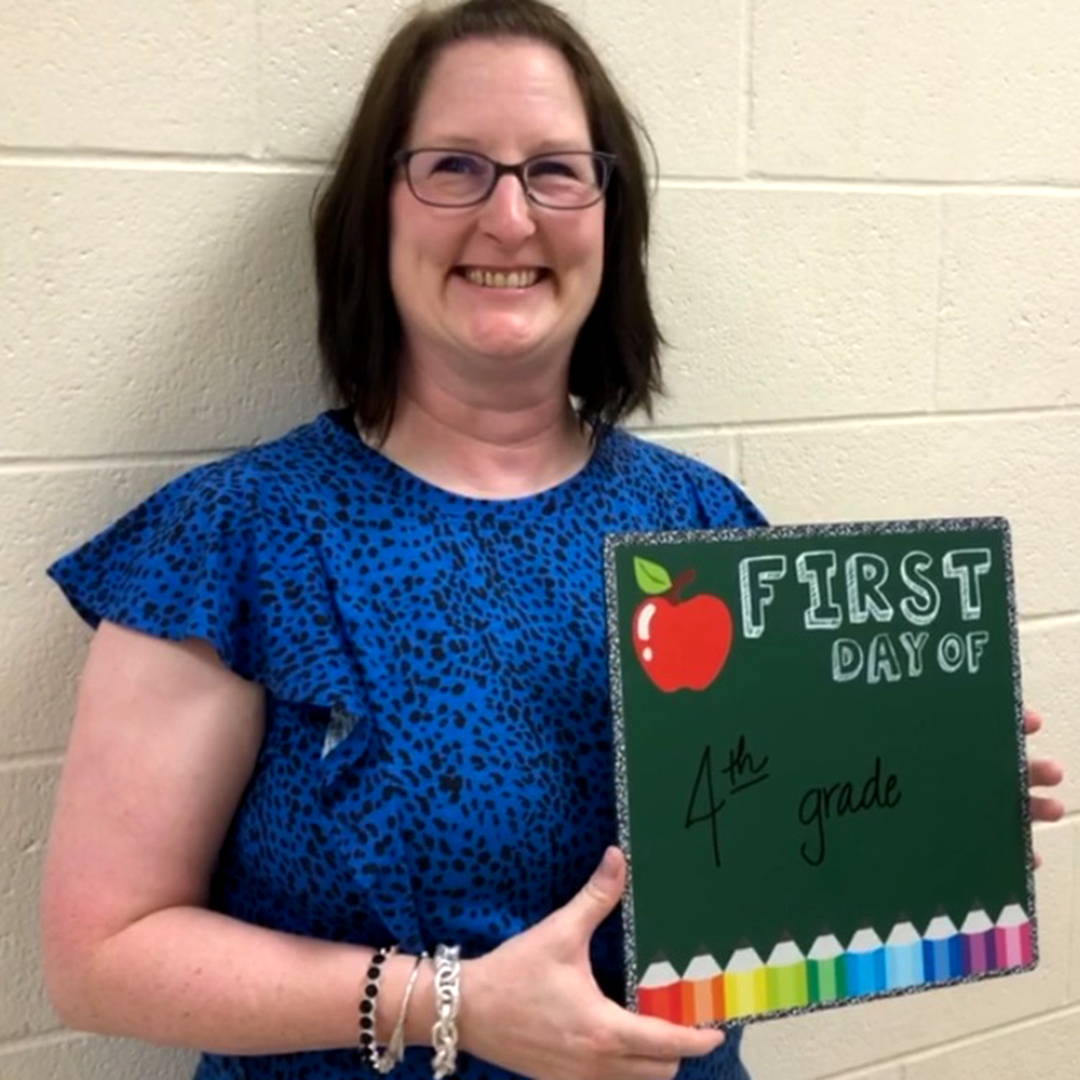 Elevated by Tammy Renzi

Malissa Martin's main superpower is matching young readers with books. She has supplemental superpowers of inspiring writers and helping each student discover their strengths.

She takes trips to her local library to get special titles for students and leaves them on their desks to welcome them to school. She shares resources and is always looking for ways to grow. She exemplifies what it means to be a life-long learner.

The world is a better place because she is in it. What a bonus that she chose to become a teacher and inspire young people.

Malissa and I began teaching at the same school in 1998, and I have been learning from her ever since. Malissa has taught third through sixth grades and has also supported other teachers through her role as a literacy coach.

If I had a child in elementary school, I would want them to be in Ms. Martin's class. For so many children, she has and will be "that teacher" they remember forever. Thank you, Mrs. Martin.
---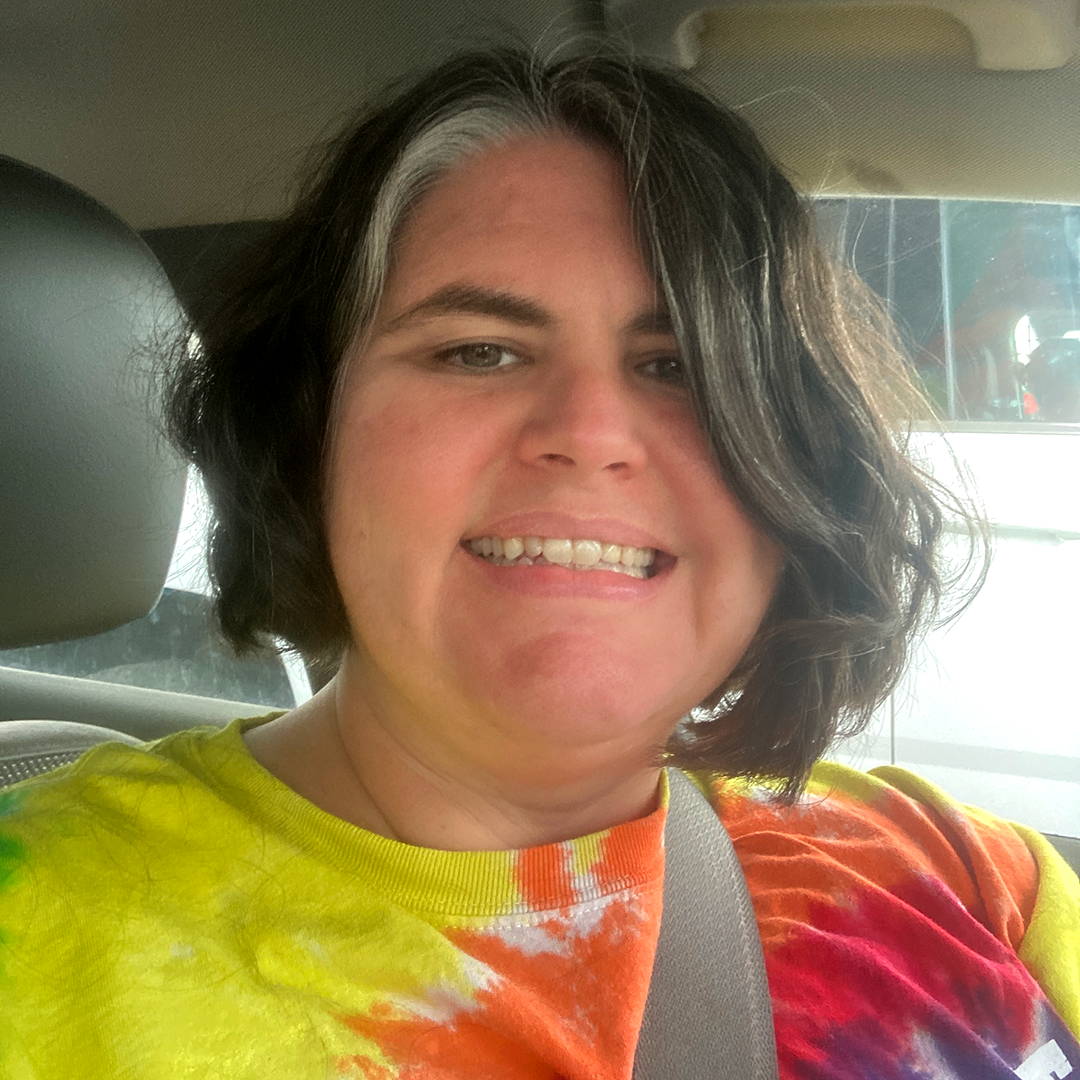 Elevated by Molly Castner

Over the past 3 and a half years, I have worked to instill a love of reading in every child and in our community. Each day students are encouraged to read something of their choosing and to acknowledge what works for them. This independent reading time is sacred and transforming.
I also worked diligently to bring Project LIT to our school and community. In our school, hundreds of students have engaged in talking about issues impacting our community- from Black Lives Matter to the cycle of gun violence in urban communities to India's fight for independence to LGTBQ+ experience as a young person. We provide students, staff and community members the opportunity to come together toward deeper empathy. I have received multiple grants to do this work including a Book Love Grant and Grable Foundation Grant. The latter allowed our school to partner with two Pittsburgh city schools to bring our students together in a spirit of literary and understanding.
---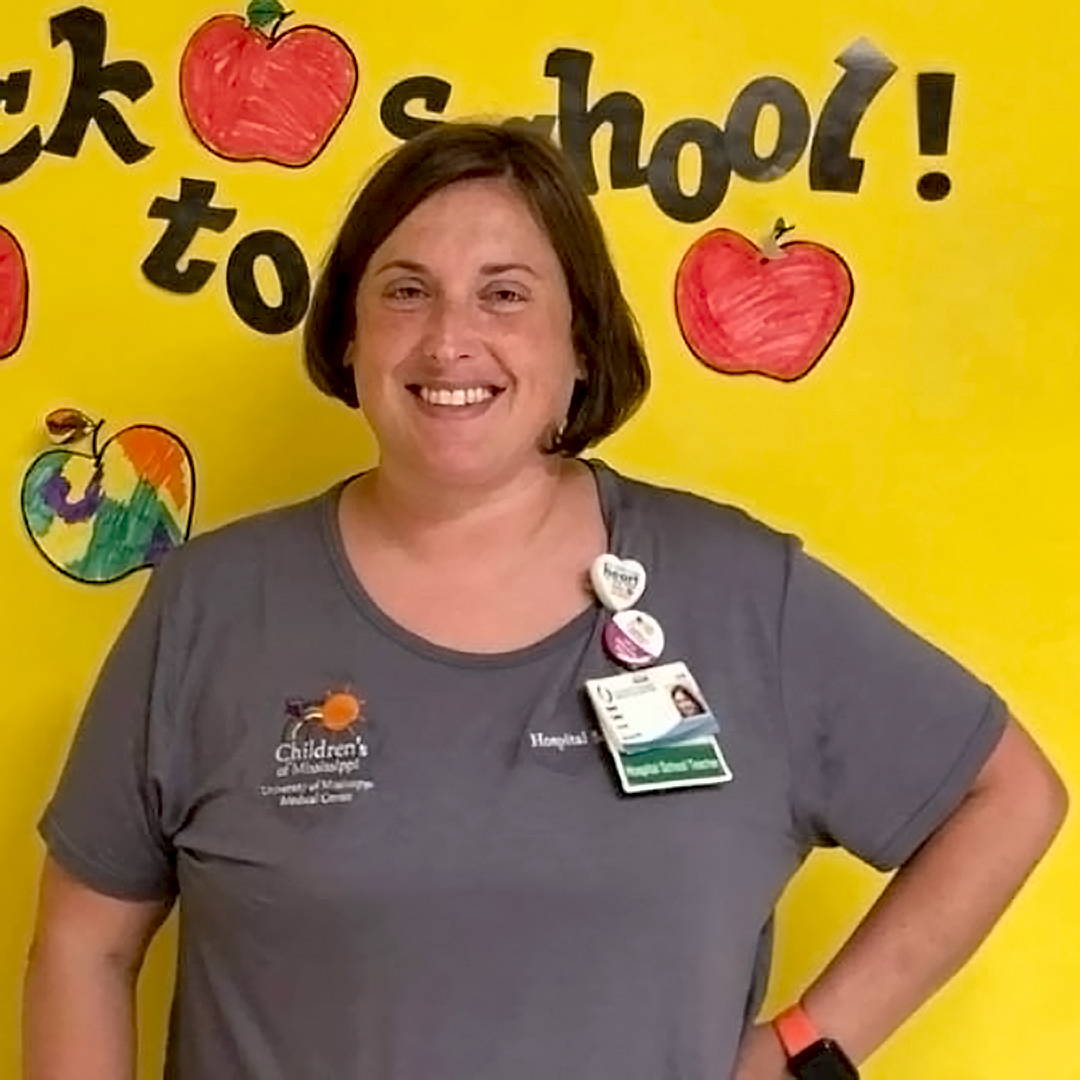 Elevated by Cindy Crocker

Anna is a very talented educator that choses to work with children who need care and education the most. Part of her career was spent providing education for children that are hospitalized. The amount of love and concern for these children was seen her Anna's eyes. She now teaches children in a poorer part of town. While she is more than qualified and able to teach at other locations, she again chose to go where needed. Anna is most instrumental in providing these young children a great start and love for learning.
---
Elevated by Shelby Tuskey

Shelby has only been a teacher for a year, but as she has interned and taught through COVID, she has learned a lot about adapting and changing with the current needs. She has already impacted many children's lives and has developed a greater love for teaching than she eve though she'd have.
---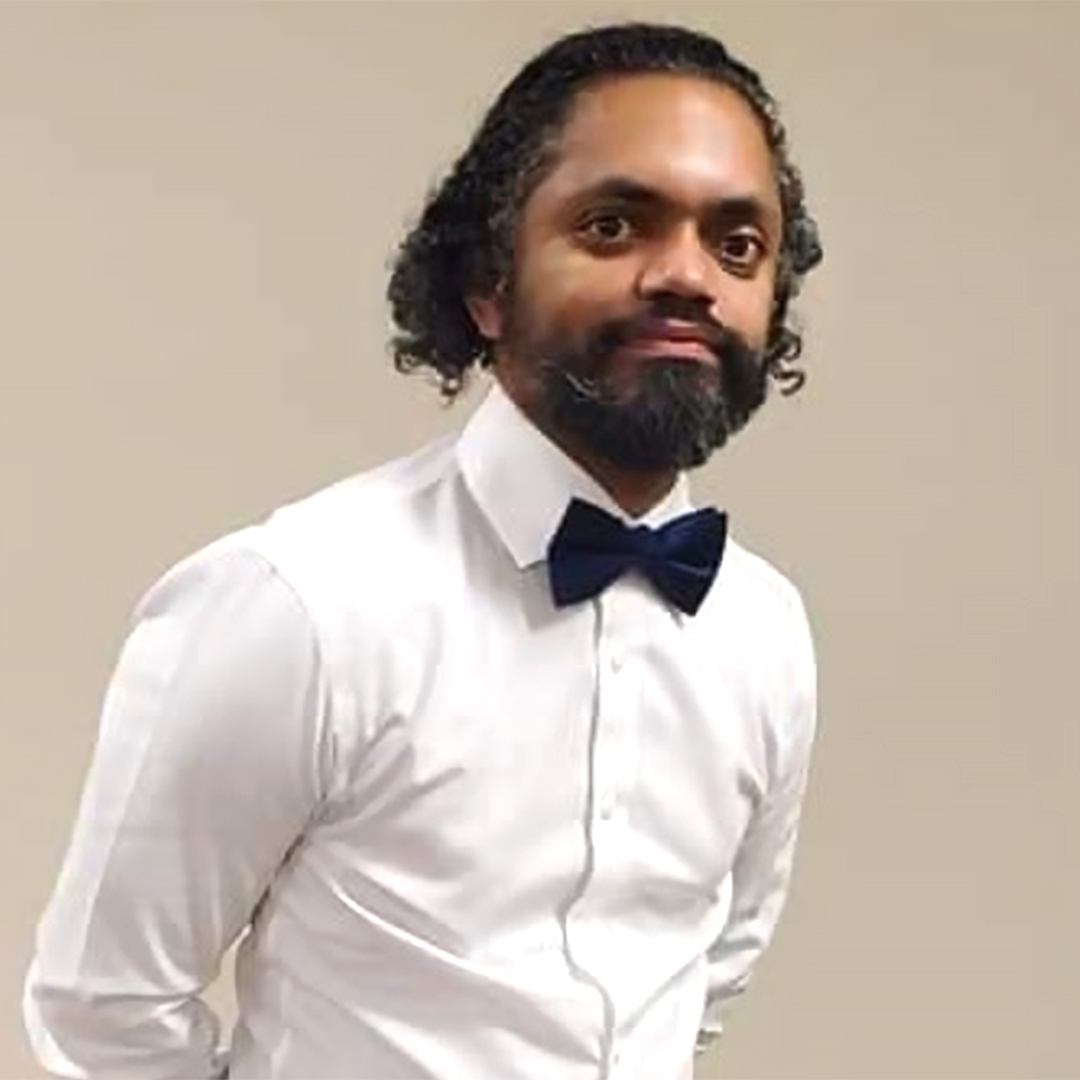 Elevated by Michael Love

Ronald's superpower is his love of literacy and social emotional learning for young black men. I have never seen someone with so much energy and passion to really create a change through education. He is unapologetic in his approach and his love of education precedes him, like a book filled aura. I have watched him connect and inspire "A" students and students who were in danger of failing by being able to relate and show genuine, authentic care for them, not just as students but as young men.
---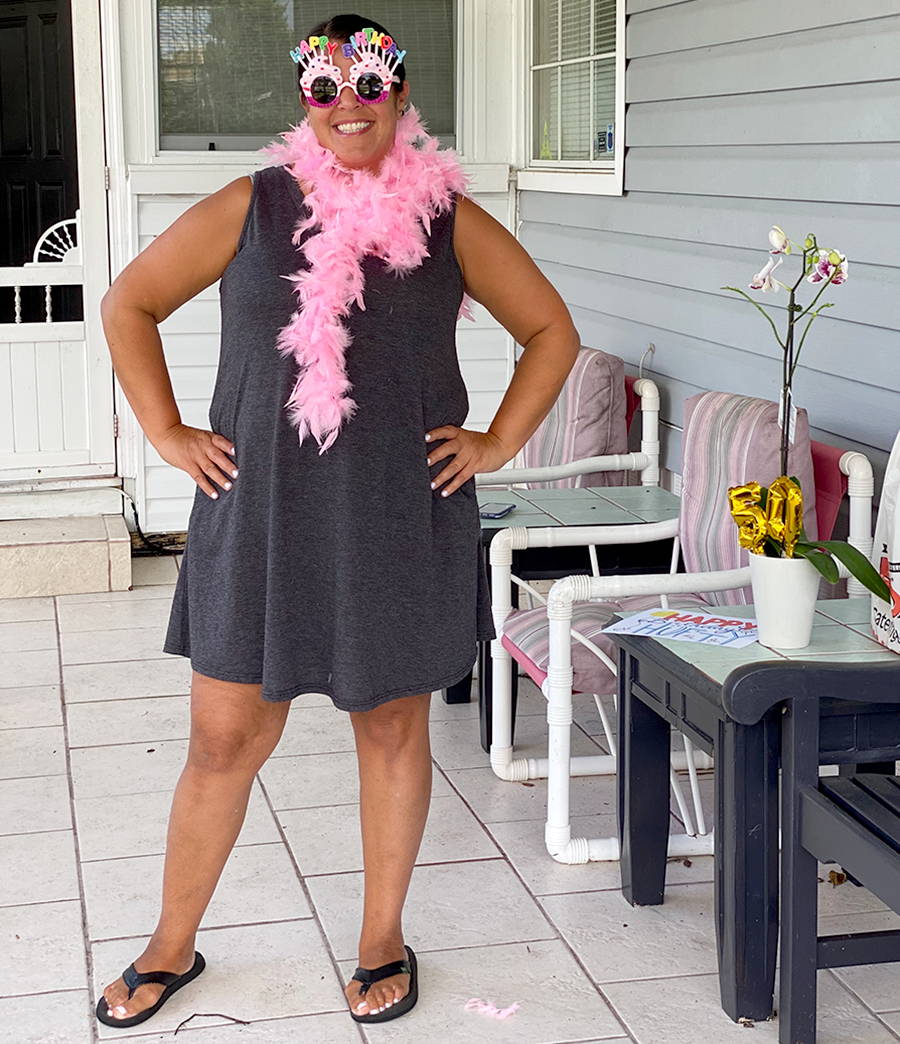 Elevated by Lauren Adler

Gina has made it her mission to not only help every student find a book, but to also make sure that the books she place in students hand are either ones in which they can see themselves reflected or ones that give them a glimpse into a culture or life far different from their own. At every turn she is looking for new ways to create excitement and love for reading. She celebrates the accomplishments of students no matter how small because she knows it only takes one person believing in you one time to change your life.
---
Nicole Fenner
Humboldt, TN
Elevated by Jessica Watson

Nicole's super powered as she is able to take some of the most behavioral kids and turn them into kids that want to learn and want to do well for every single teacher.. She has an ability to reach the kids that every other educator writes off as unreachable and she is able to teach them any subject.she focuses on English and math more than anything else but she's been able to reach kids that needed help with calculus physics science civics You name it and she could teach it to him that versatility is why she is an amazing educator.
---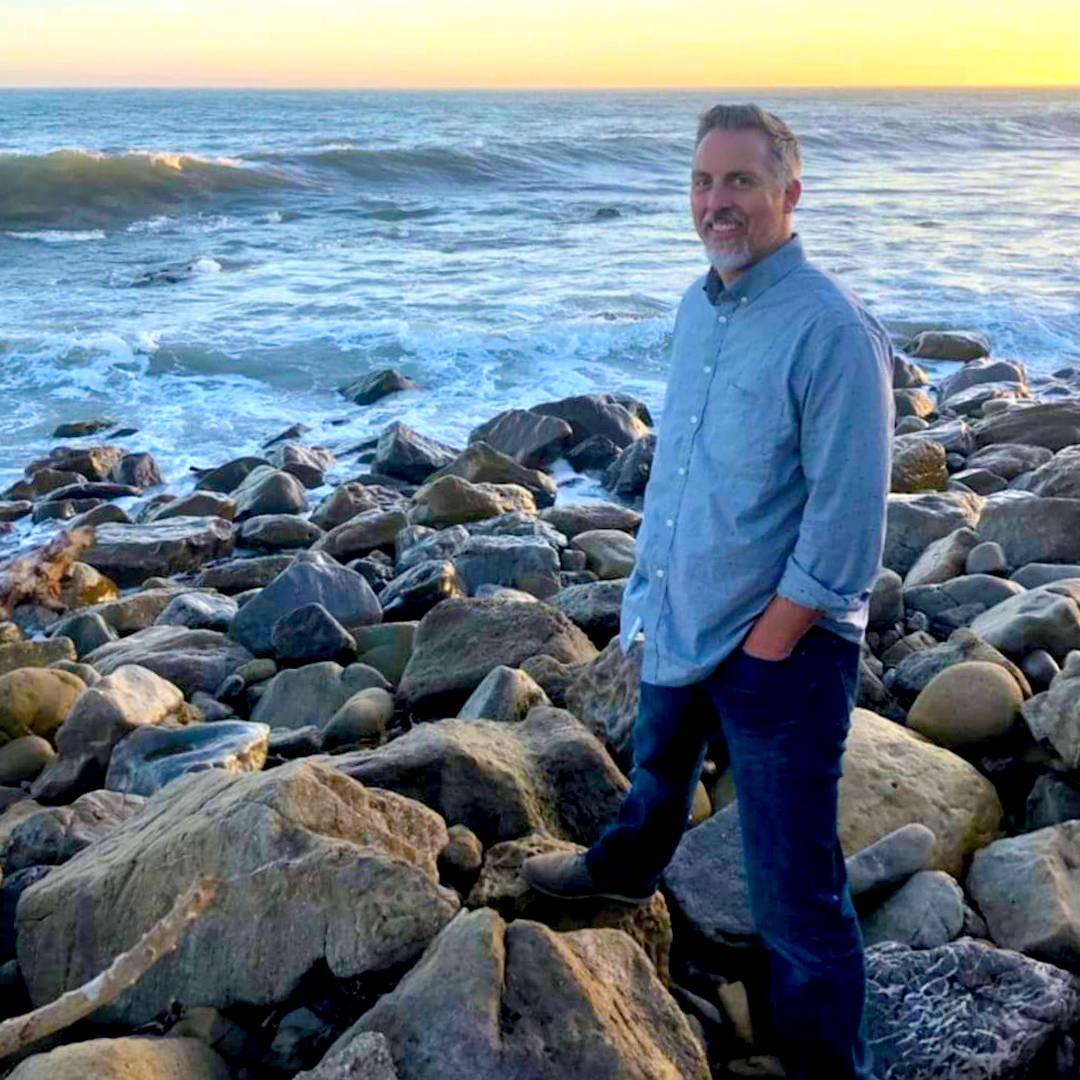 Paul Keeler
Baldwin Park, CA
Elevated by Crystal Lara

Mr. Keeler's superpower is that he is dedicated to teaching his middle school students about history. He not only makes it interesting but also fun. He dedicates countless hours along with his wife promoting literacy by building Little Free Libraries and putting them up in and around the city of El Monte. He spends many hours repairing the Little Free Libraries when needed. He also has given up many weekends in order to do this. He makes sure the Little Free Libraries are safe and functioning for the members of this low income community. He also motivates his students to never give up and always strive for success.
---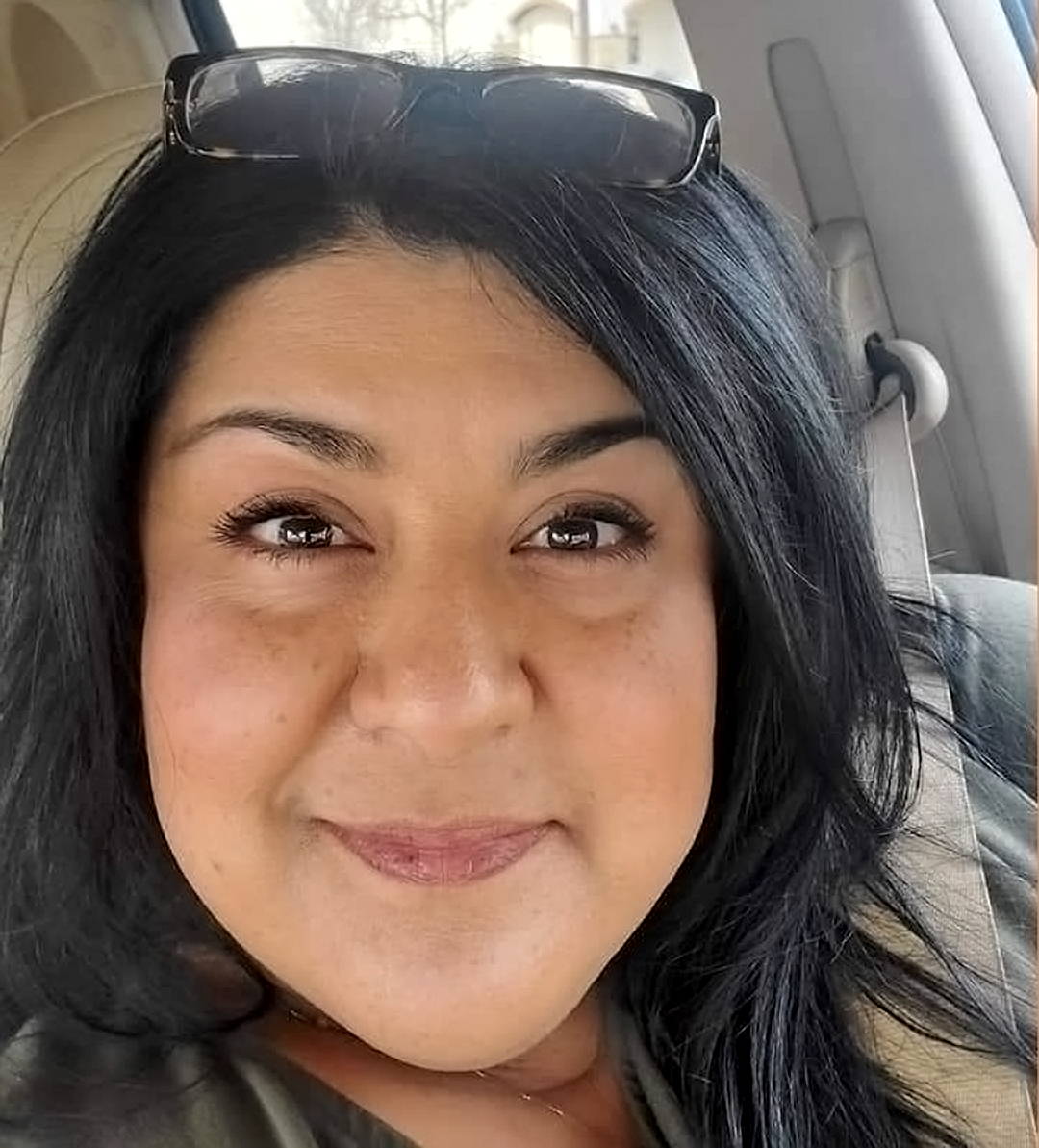 Rosalinda "Roz" Keeler
Pomona, CA
Elevated by Crystal Lara

Mrs. Keeler's superpower is that she does not give up on her students. She does whatever is needed to ensure that her students are successful and have a fighting chance. She volunteers many hours off-the-clock making sure her students are getting the help they need. She has also made it her mission to help build and install Little Free Libraries in and around the city of El Monte so the students in this low income neighborhood always have something to read. She also spends countless hours getting book and monetary donations to fill and repair these Little Free Libraries. She is the most selfless person I know. She is currently teaching a Guatemalan native how to read through zoom because this is how important she believes literacy is. She always puts everyone else's needs before her own. We definitely need more people like her in this world.
---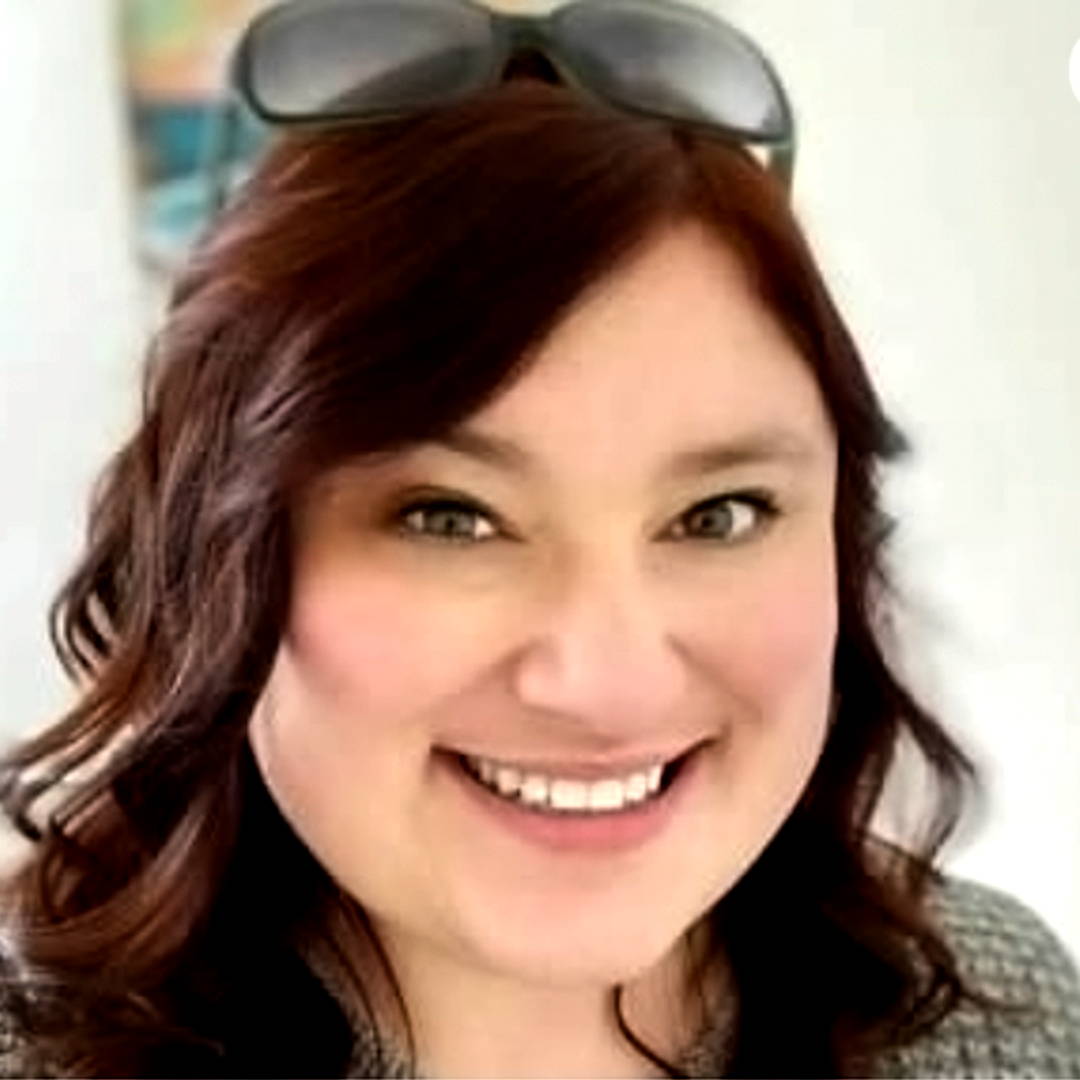 Stacey Rapp
Santa Maria, CA
Elevated by Deniese D.

Mrs. Rapp is a teacher like no other. My child is in her class this year and has been in communication with me and the rest of the "Team 6" parents since the ending of last school year providing us with valuable information and resources so we could be working with our children over summer. She sent us a mid summer email to introduce herself and sent out a scratch to reveal postcard for our children.

My child has only been in school with her for 13 days and I already see a change in the way my child thinks and views school. Mrs. Rapp has been teaching these kids not just the stuff she is suppose to like math and reading, but she is teaching them to be good, kind, loving humans. I see my child solving problems with words instead of throwing fits, I see my child trying when something is hard instead of giving up or asking me to do it or help. All in 13 school days while everyone is wearing a mask, desk shields and social distancing.

Mrs. Rapp deserves it all! This is probably more than 200 words but it takes a lot to speak of someone so great.
---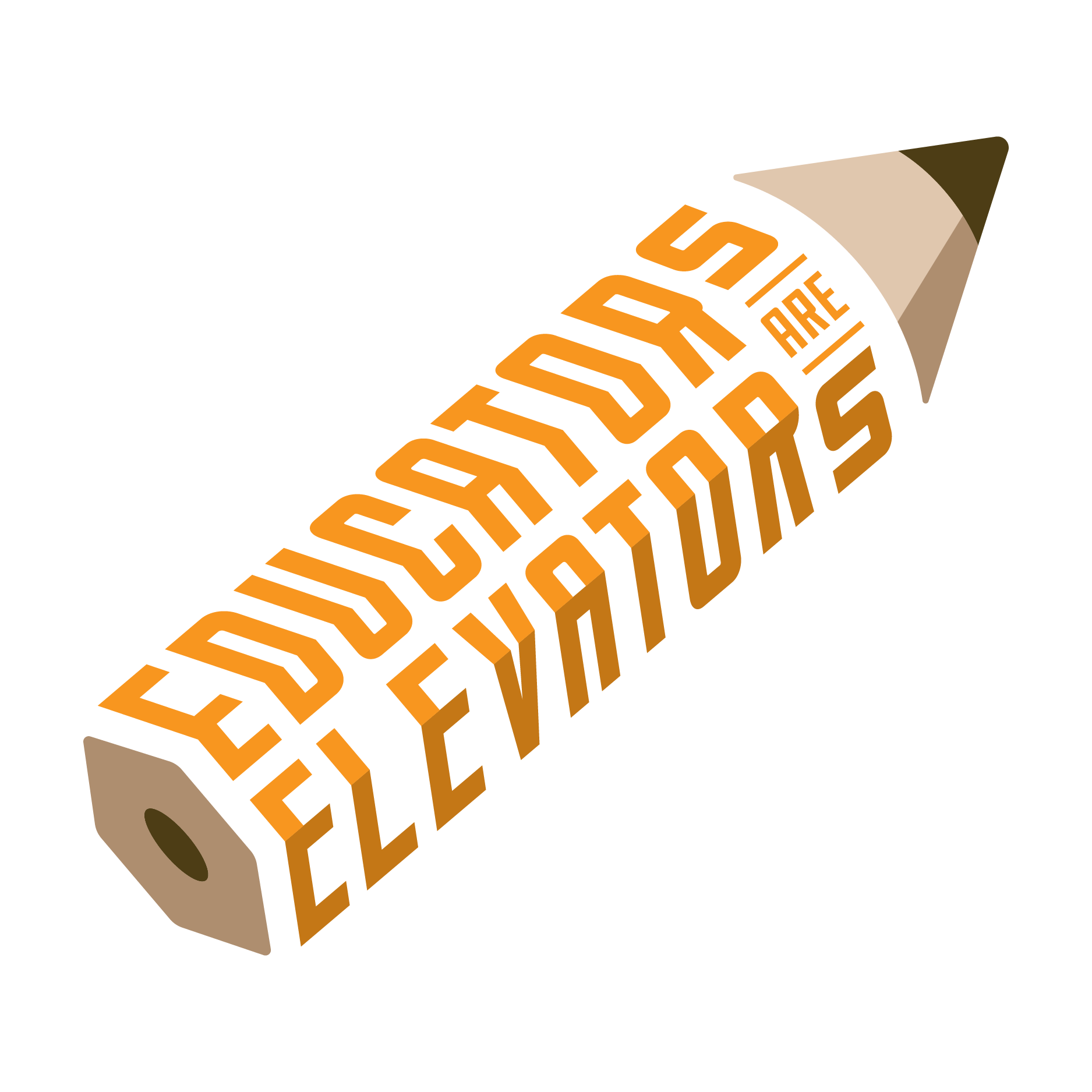 Elevated by LuAnn O'Hair

Cyndi is a former classroom teacher turned school counselor. She is simply amazing. She buys food and clothing for her students in need with her own money. She literally saves lives by getting students the help they need. Cyndi has the world's biggest heart. She is always there for her students and their families. She makes house calls to check on students. She works her tail off to get students the help they need for college. She is simply an amazing person and counselor.
---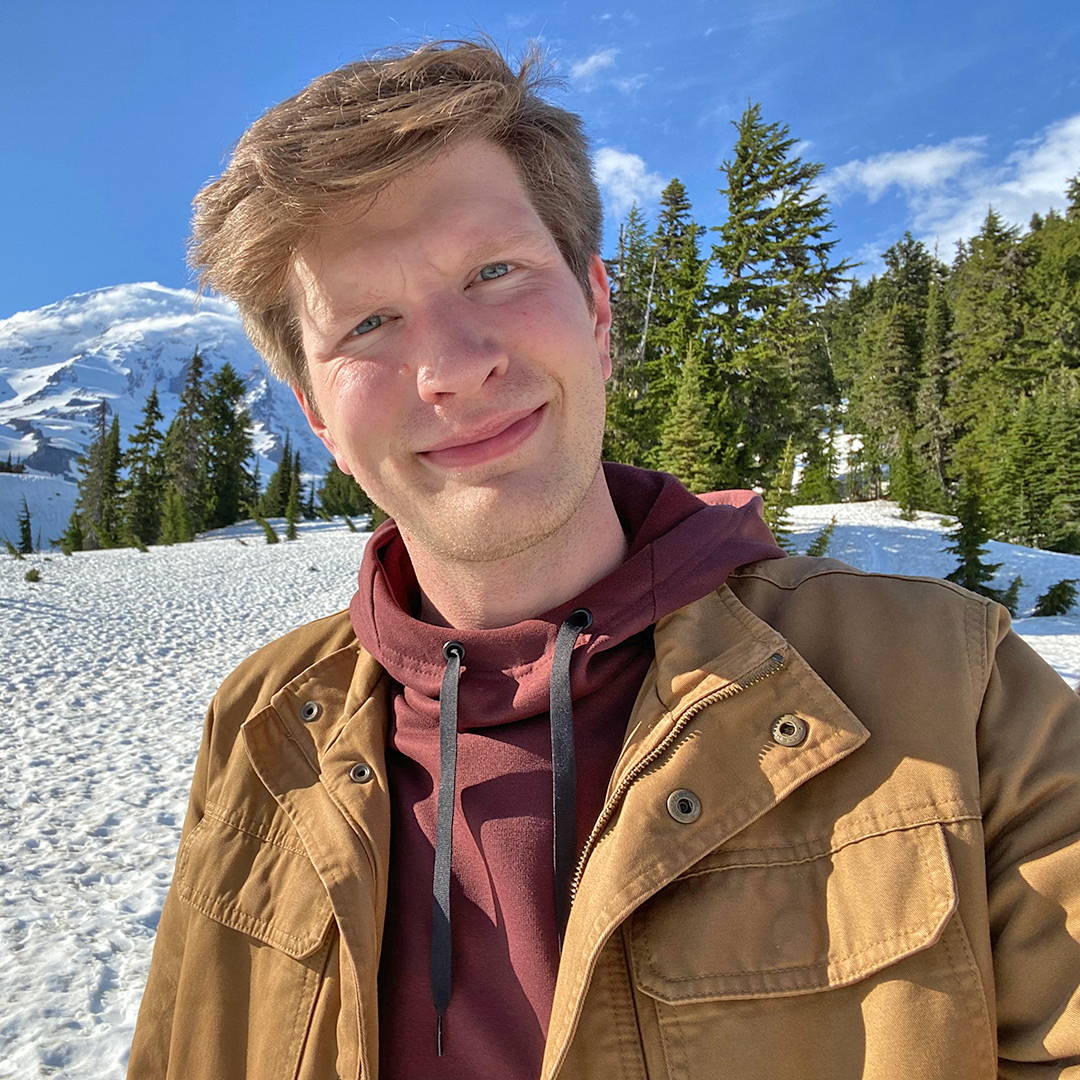 Matt Klodor
Shaker Heights, OH
ElevateMolly Klodor
Matt Klodor works nights and weekends, tirelessly working to do what's best for his students, his department, his team, and his school. He puts in so much of himself, giving everything he has to make sure that everyone is successful. I am proud to call Matt my fellow teacher and my husband. His superpower is undoubtably his dedication and focus. I have never met someone who so willingly gives of himself for others.
---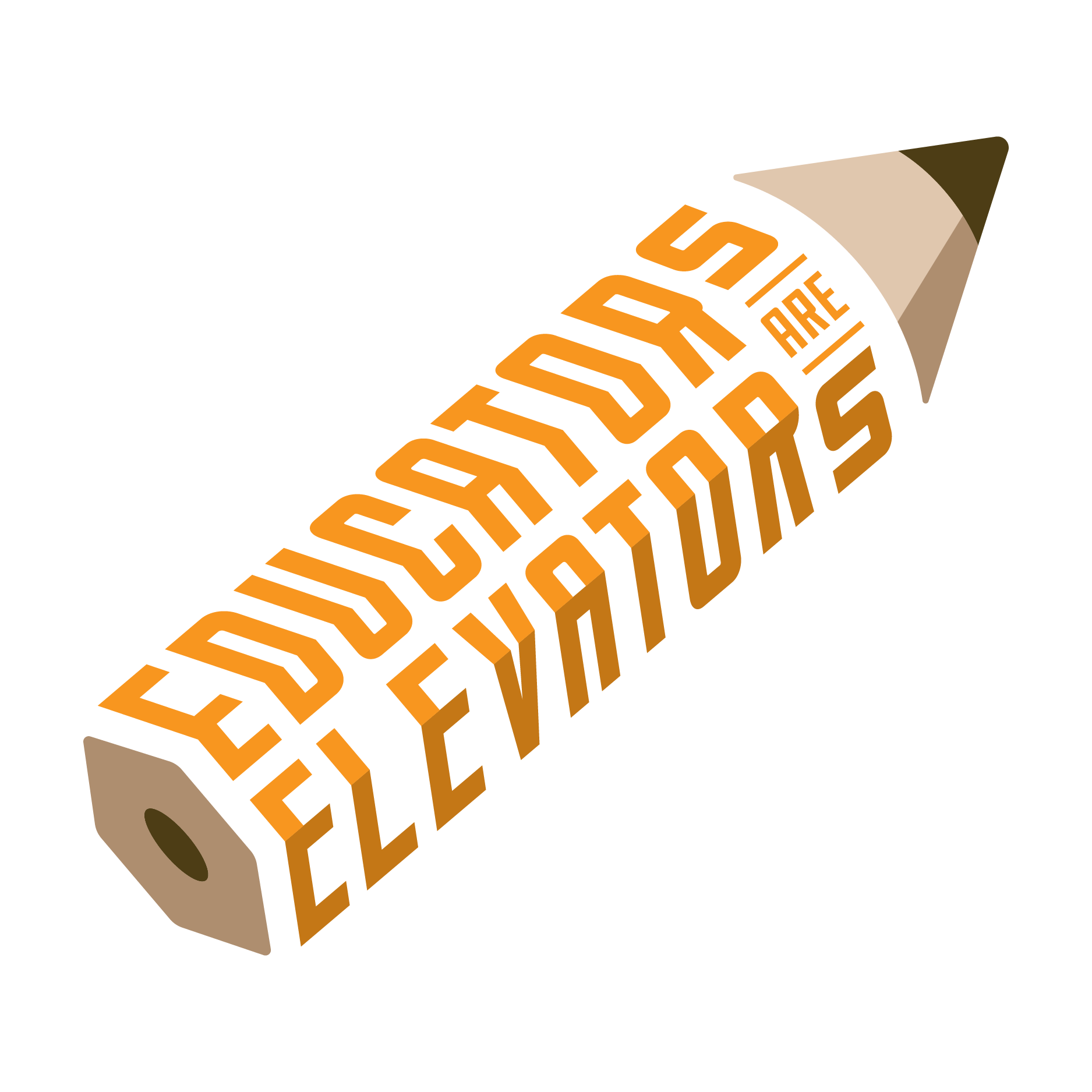 Andrea Bazin-Cosentino
Wolcott, NY
Elevated by Alex Cosentino

This educator gave up 3/4 of her summer to prepare for her class. Countless hours spent late at night printing and laminating and cutting out papers. Some say teachers have summers off? Yeah not this one, try again haters. Definitely not getting paid as much as she needs to be in regards to her education and time spent not in the classroom doing work, as with all teachers.
---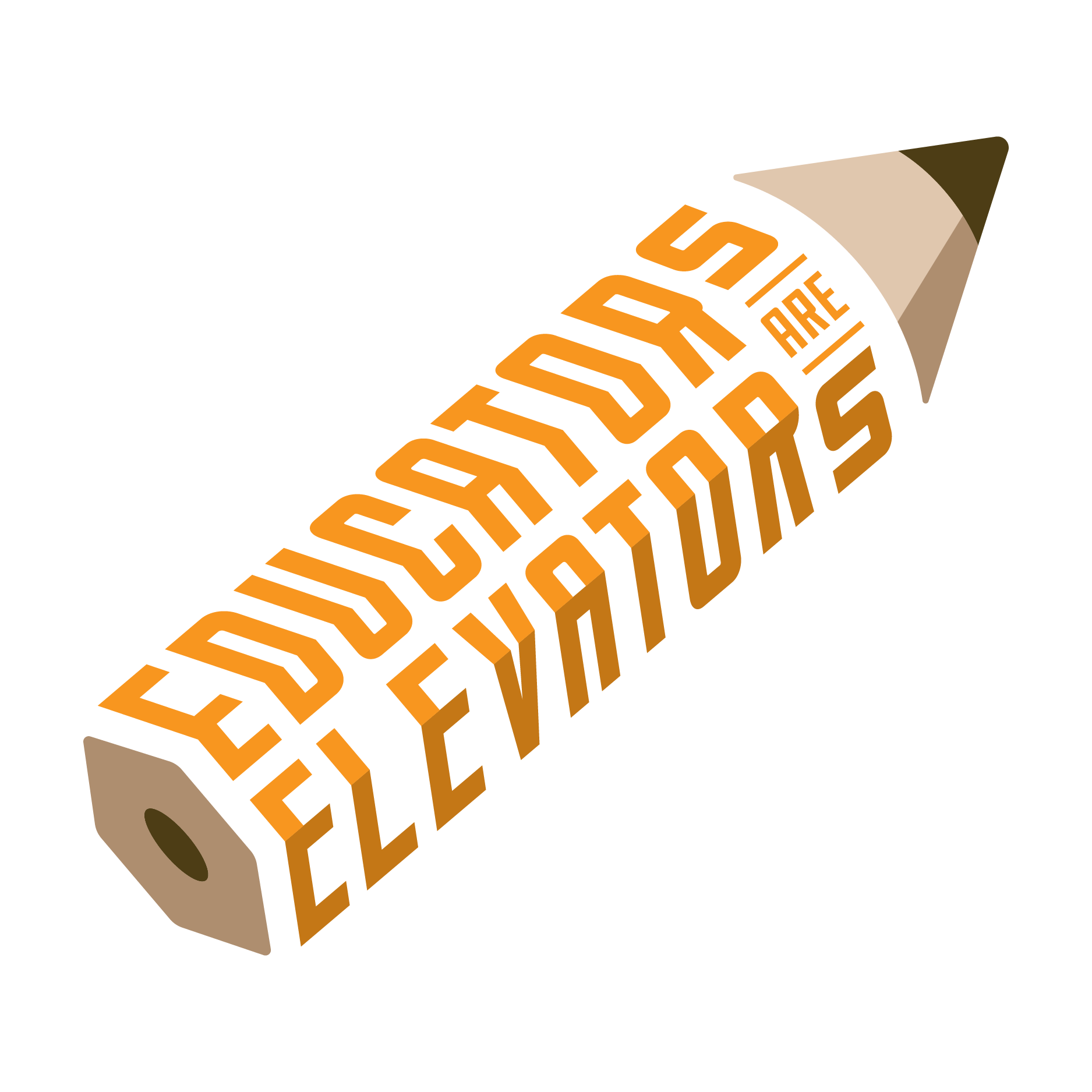 Melissa Caliendo
Holmdel, NJ
Elevated by Ryan Miller

This educator is my wife — she is always giving her best to her students. Her mission is to get engaging books into the hands of readers, and this new challenge she's taken on as a literacy interventionist proves just how important and valuable reading is for kids!!
---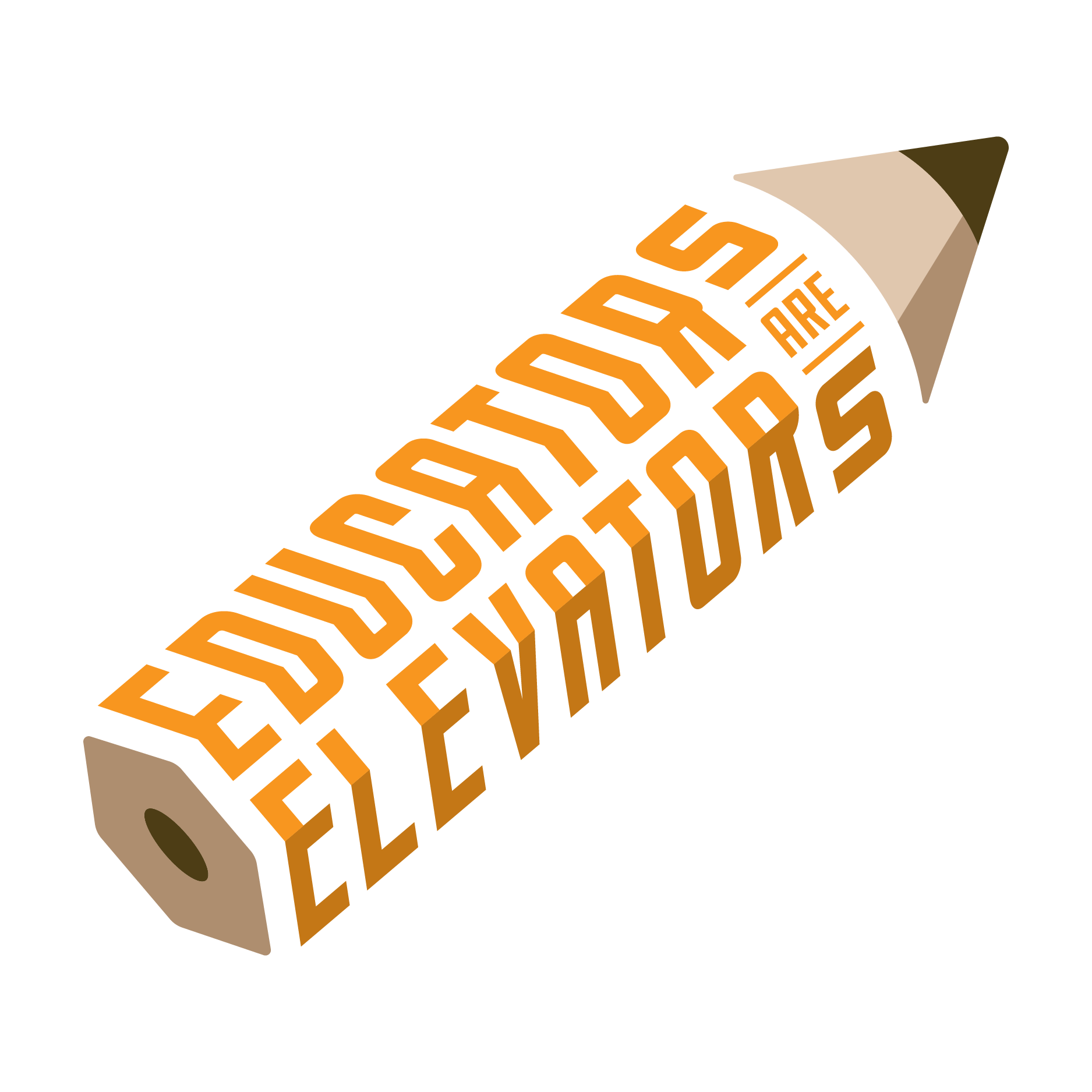 Rachel Bitzenhofer
McHenry, IL
Elevated by Ashley Brown

Ms. Bitzenhofer inspires her classroom of first graders with a magnificent imagination and playfulness. What kid doesn't love imagining they are on a jungle safari or in search of a magical unicorn? An education is priceless and Ms. Bitzenhofer's dedication to her kids ensures they will have a lifetime love of literacy and learning.
---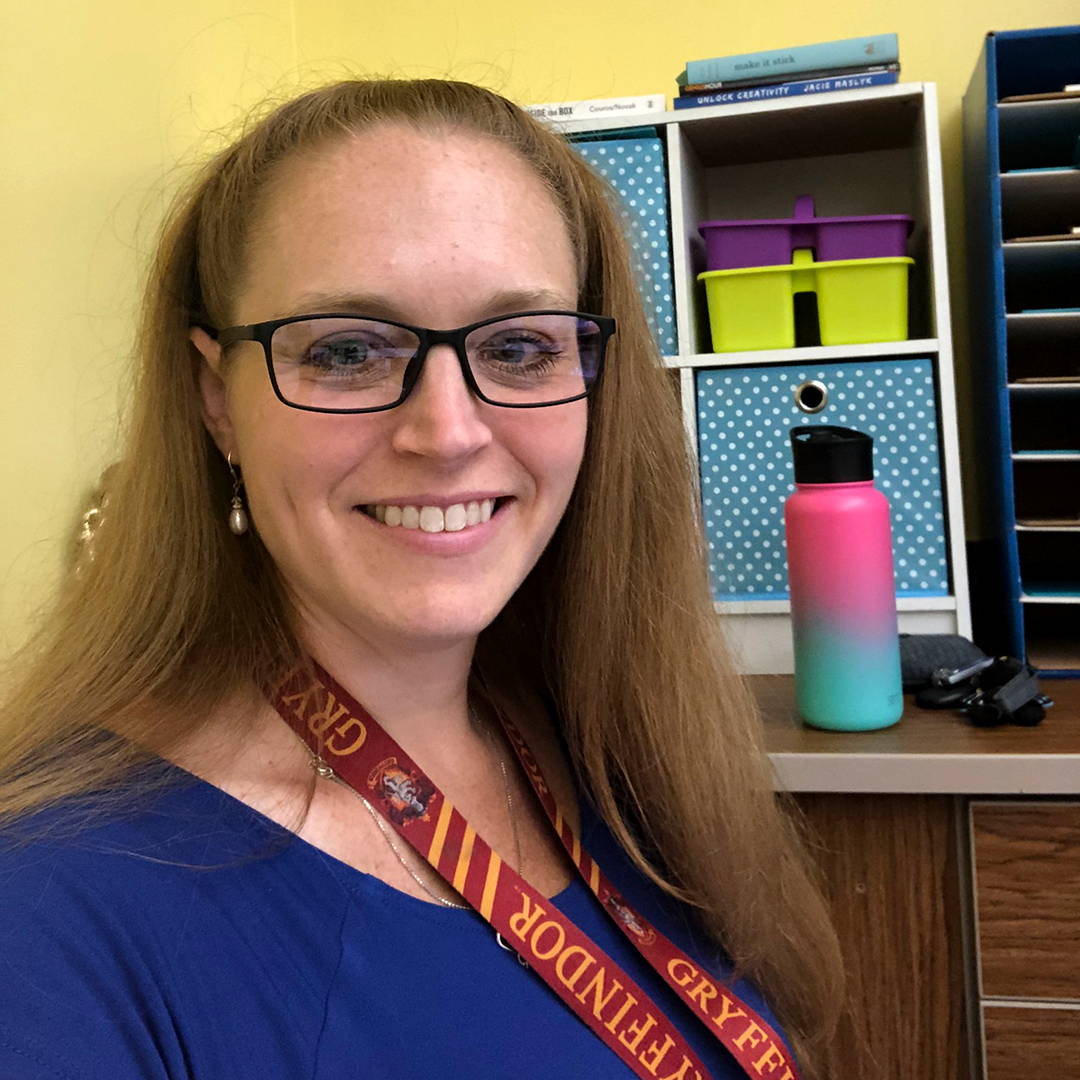 Melissa Surviski
Allison Park, PA
Elevated by Megan Madsen

Dr. Survinski is one of the most reliable, flexible, and creative teachers I know. She is primarily a gifted teacher but provides enrichment for every student in the school. When she took on this role three years ago, for students in grade 6-12, she had to lene many new subjects. She offers workshops in robotics, Minecraft, creative writing, accelerated reader book club, women in engineering, photography, computer coding, data science, graphic design, 3D printing, and individual student deigned projects. She loves to "push buttons" with her students and "see what happens". During the pandemic she also took on the role of training teachers on technology to support virual learning. She never says no and always finds a way to pivot a challenge into something fund and creative for her students.
---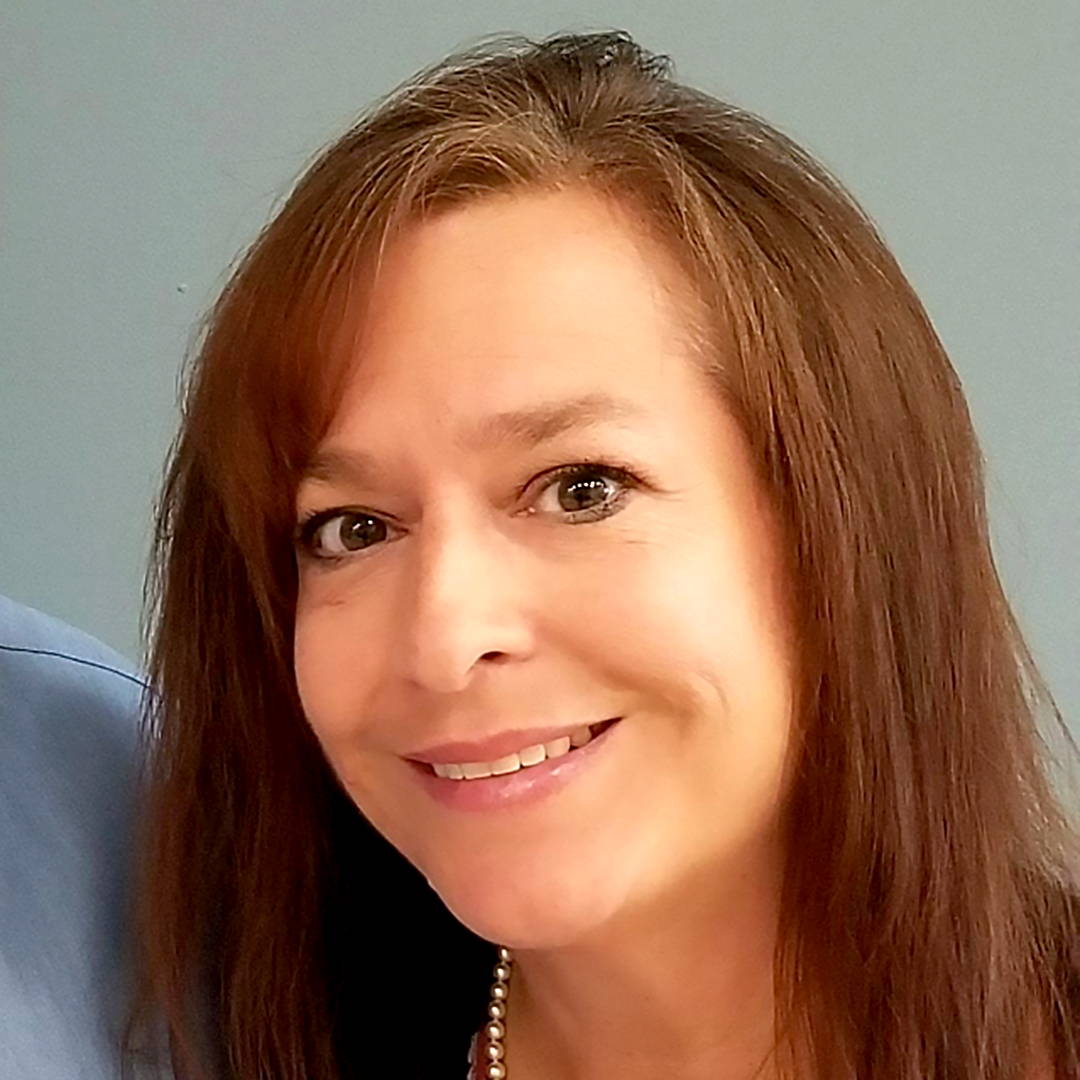 Michelle Willis
Lancaster, SC
Elevated by Jessicah Lawrence

Michelle is the educator I aspire to be. Her positive outlook on the impact education has in a student's life is what I look up to most. She genuinely cares about each student who enters her classroom for years even after they graduate. She is every new teacher's school mom and mentor. Michelle is why so many students have gone on and succeed because she showed them not only the importance of learning, but kindness and compassion.
---
Trish Everett
Fort Lauderdale, FL
Elevated by Stacy Nisman

Trish is the teacher that literally inspires all of us around her to be better. Trish loves her job, and inspires each of her students to be passionate about the subject matter at hand. She teaches AP Government, AP Psychology, a post AP Government Seminar and a Constitutional Law course. In fact, she loves her subject matter so much that she has a tattoo of serotonin on her arm and a tattoo of the ceiling of the Supreme Court on her back.

Trish not only encourages her students to think critically about the world around them, she showers them with adoration and encouragement. She truly gets to know her students and reminds them that they're special and that she knows them. For example, when two of her students were going off to college this past year, she sewed Constitution themed pillows for them and gave it to them as a gift. I have literally never heard a student or colleague utter an unkind word about Trish, and there is not one student who has left her class with anything short of pure love for the source material and enthusiasm about learning.
---
Elevated by Kelly Rardin

Michelle teaches high ability 4th grade, although many students in this class are not high ability. Her class includes children on 4th grade levels and those below. She loves reading and gets kids in her class excited too. She does read alouds daily. She doesn't have math tutoring; she has "Happy Time Math Camp". Children have their world's opened to Percy Jackson, poetry, mythology, etc not because they are in the curriculum but because of her teachings. She has dojo's that reward children for behavior, engagement, teamwork and the like. Her superpower? Children leave her classroom excited about learning!
---
Elevated by Kelly Rardin

Amanda works to tailor lessons to all children's abilities. She has children reading way below 3rd grade level, on grade level, and above. She orders books (while using her own money) to make sure that her classroom is filled with books that the children want. Sometimes, she chooses books before the kids realize they want them. She is always doing research from home for new books, reading strategies, lessons, etc. Her superpower? Making sure every child feels loved and confident!
---
Michele Compito
Pleasantville, NY
Elevated by Lesley Bark

Everyday is a story with Ms. Compito! She is our special needs daughter's teacher and we could not ask for a more patient and dedicated person to spend the day with our daughter. Ms. Compito has a class room of special needs children and she loves and champions each one. She is genuinely thrilled for school to begin. She makes our kids feel like they belong. Reading will be a significant struggle for our daughter. But Ms. Compito works tirelessly with and celebrates every incremental win. We are so grateful for Ms. Compito and our children are beyond fortunate to have her in their lives.
---
Elevated by Megan Heng

Mrs. Wines makes art come alive for over 600 Jr. High students every year. She goes above and beyond to make sure that every student is able to find the artist within themselves.