EDUCATORS ARE ELEVATORS – IT'S TIME TO ELEVATE OUR EDUCATORS!
EDUCATORS ARE ELEVATORS – IT'S TIME TO ELEVATE OUR EDUCATORS!
We're receiving nominations elevating educators from all over the country. Help us nominate outstanding educators from every state!
We're receiving nominations elevating educators from all over the country. Help us nominate outstanding educators from every state!
Every nominee receives a gift card for great Freadom merchandise and every nominator receives an Elevate an Educator & Literacy for All sticker pack worth $10! One dynamic Educator will be named Freadom's 2021 MOST VALUABLE EDUCATOR and will receive a $500 Freadom Gift Card!
NOMINATIONS ARE OPEN FROM INTERNATIONAL LITERACY DAY, SEPTEMBER 8, 2021, THROUGH FEBRUARY 1, 2022.
SEE ALL 2020 NOMINATIONS: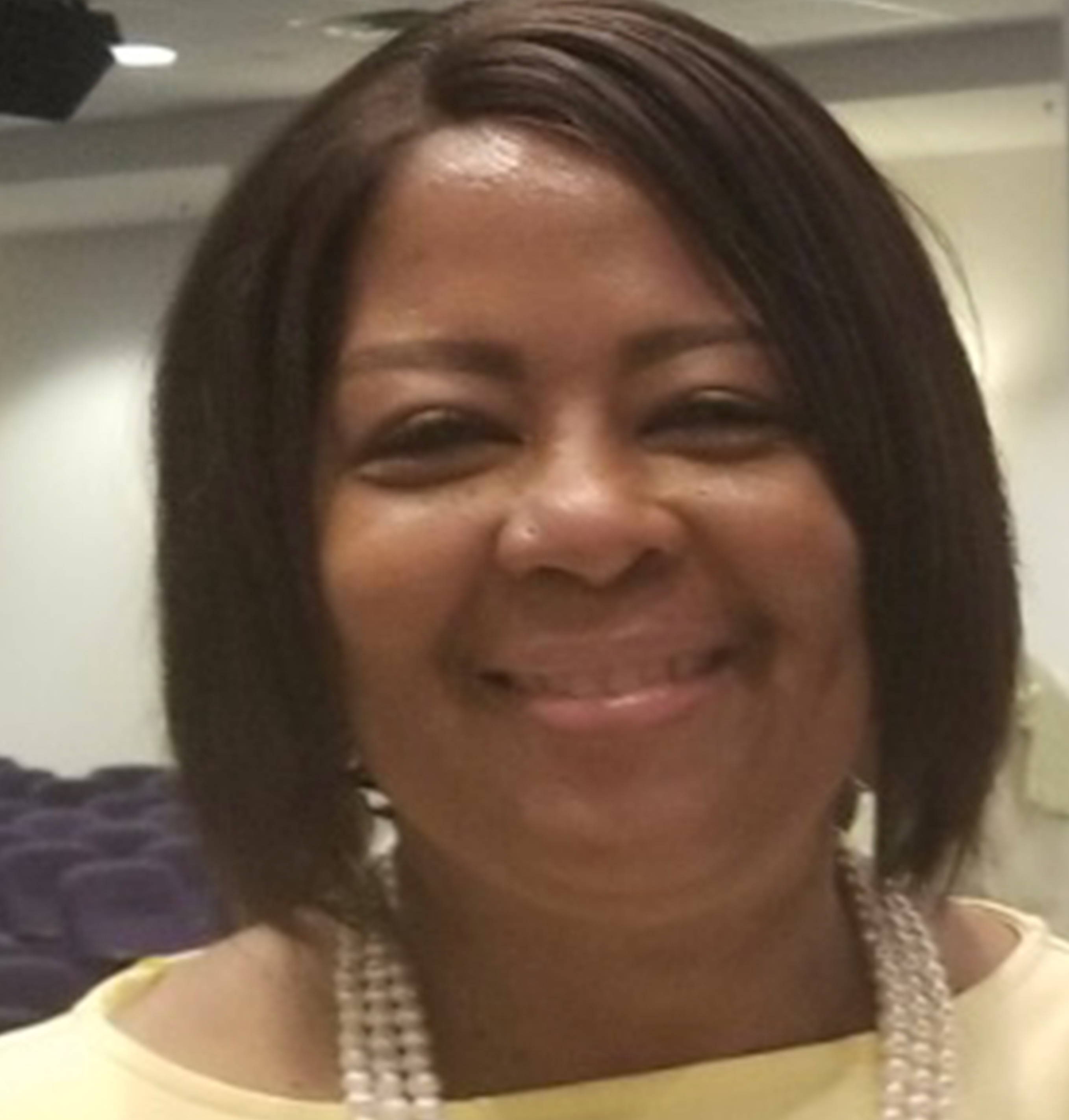 Marian E. Marshall
Chicago, IL
Nominated by Cheryl Watkins

Marian E. Marshall teaches students with disabilities at Arthur A. Libby Elementary School. She has been teaching special education students for more than 30 years. In the past, she has supported the academic achievement of students with emotional behavioral disorders, students with autism and students with learning disabilities. In her current placement, she provides reading and writing instruction to small groups of students. Ms. Marshall has training in a specialized program, Wilson Reading Systems, and has used it to teach students with no reading skills how to read. The students excelled and she helped to close the achievement gap for students performing below grade level in reading.
She is proud to be the conduit of knowledge for students who typically are ignored. According to her, "the journey I've experienced with my students has always been one filled with possibilities for growth and learning. I have a great passion for teaching diverse learners and believe that every student has the potential for academic success." She truly loves being part of her students' successes and enjoys working with her colleagues to ensure that the learning environment is filled with unique opportunities.

---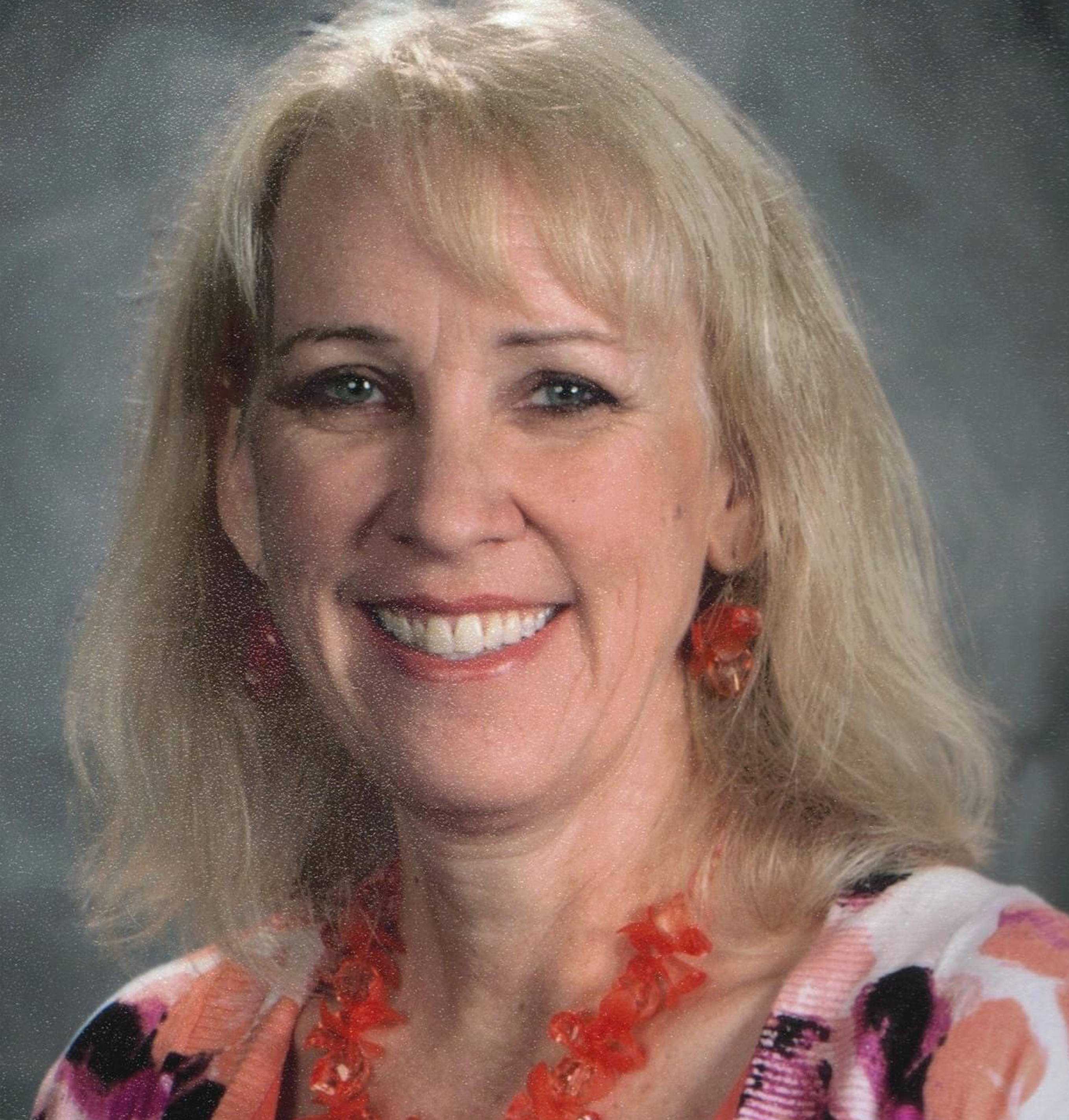 Mary Franscell
Placitas, NM
Nominated by Molly A. Shumate

I first met Mary Franscell , then Vandeventer, a.k.a. Miss V., in 1985. As an assistant speech coach, I was not old enough to rent a car for an out of state meet. As a first year teacher, she was already a rock star among the students who pleaded that I ask Miss V to be the other chaperone. This trip solidified my front row seat to her successful teaching career spanning 35 years at 8 different schools in 3 states.
When I say successful, I am not merely referring to Mary's success. It was her personal goal to help each student discover their talents and pursue their own success. Back in the 80's when no one had a computer in their back pocket with an app for managing every facet of life, Mary noticed that her students didn't understand how to budget or balance a check book. Always the innovative Language Arts educator, she found a way to create a writing project that would incorporate teaching these life skills.
Why would an English teacher take that on? Because Mary has always been about investing in the lives of the students, not just the grade they are going to leave with on their report card. Why would that be important to her? Because as a teacher, she witnessed time and again how the lives of students are effected by more than a grade. Students who have trauma at home, siblings or parents who have committed suicide, have been jailed, or are facing financial difficulties, showed up in her classes day after day, year after year. Working at a neighboring school in Colorado at the time of the Columbine shootings was personal for Mary and her students who had friends and colleagues who worked and died at Columbine. It was her mission to help her students find ways and tools to grapple with their troubles, find solutions and carry on. Mary's teaching was never defined merely by curriculum.
As schools are fixated with numbers, it may be important to know that the national average for AP students passing the AP exam is 54%. Mary's students consistently passed at a rate of 68%, many years with all but one or two students out of all her classes passing with highest marks. Schools sought her out to work in their LA departments to raise their test scores.
While impressive, it's not her passing percentages that amaze me. To me, her shining achievement is the number of former students who write her letters and e-mails, years later, expressing how she made a dramatic impact in their lives, providing examples of their own personal successes. You can't go anywhere without someone recognizing her, greeting her with a hug, a smile, and an appreciative story. Hundreds of former students continue to seek her out in person. It's considered an honor to be included in her "Coffee Talk" Facebook postings.
The walls of her classroom were filled with pictures of graduates, holding diplomas, listing what trade or college they would continue onto. Students sat in desks surrounded by the images of their peers who had accomplished more than just a passing grade in a high school class. It was always about the bigger picture for Mary's students. A friend recently told me life should be significant, not just successful. Mrs. Franscell is the embodiment of this mission. She has planted thousands of trees under whose shade she will never sit. It has been my great honor to walk alongside her as she tended her garden.
Educators are ESSENTIAL!
---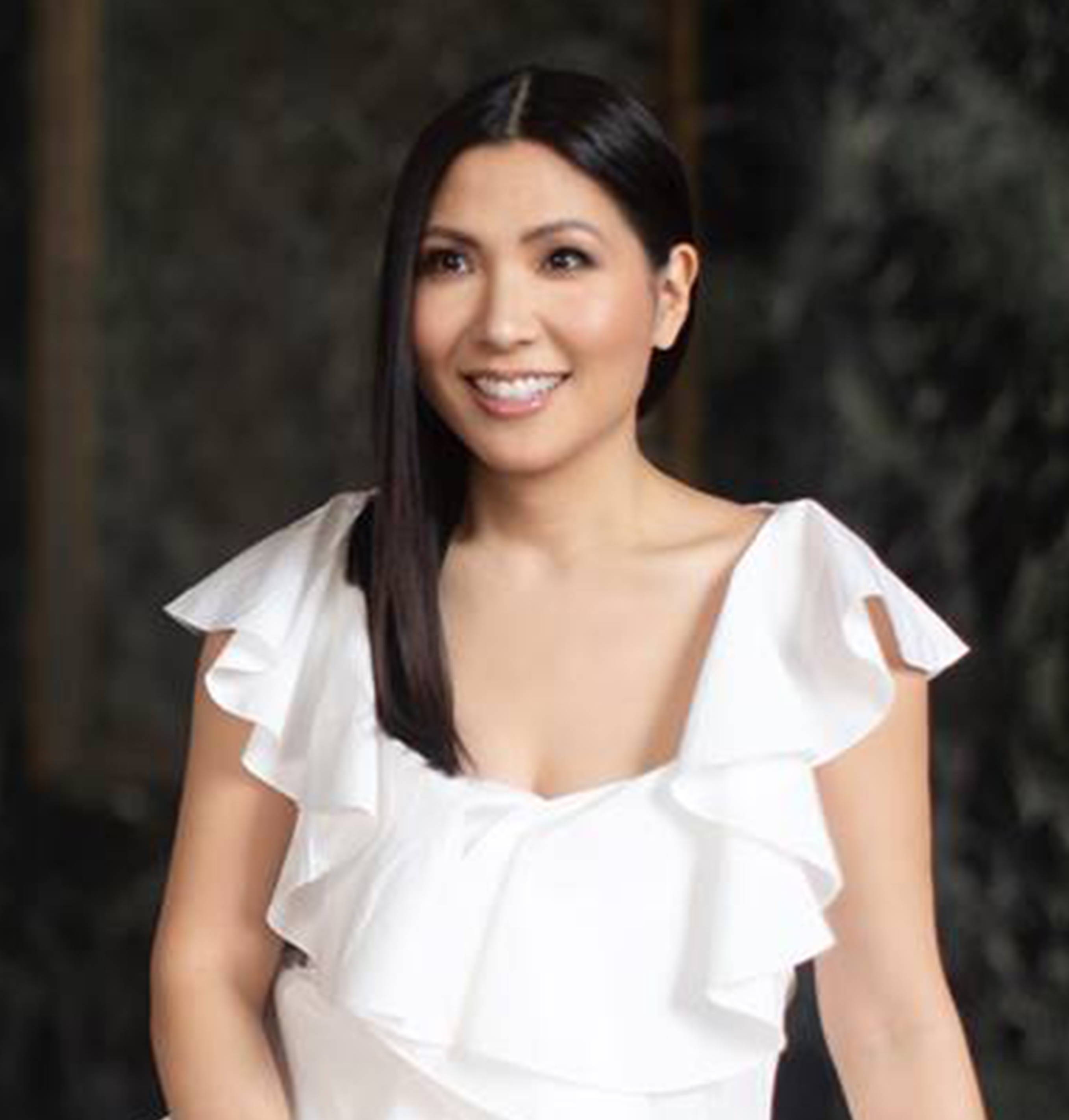 Nominated by Sophia Byrd

Josephine Lee was my choral director and personal mentor from 2013-2017 and continues to set a standard of excellence, love, and compassion in my life to this day. I began working with Josephine through the Chicago Children's Choir for which she serves as the Artistic Director. This incredible program was founded in 1956 with the intention of bringing together students of diverse backgrounds through the power of music seeking to create a community of inclusion regardless of race, religion, socio-economic status, gender identity, or sexual orientation. They now serve thousands of children in every zip code of the city of Chicago. This is in large part due to Josephine's generosity and passion for healing and educating through music. She is probably the most talented and intelligent person I know and could be working anywhere, doing anything and yet she chooses to use her gifts to work with children to make the world a better place. Beyond her musical expertise, her fights to dismantle the white supremacy that exists in the education system through anti-racism talks, curating repertoire from diverse composers, and ensuring accurate and respectful performance of culturally significant works changed my life and inspired me as a woman of color. In my life personally, she has never stopped doing everything she can to elevate my career even after I graduated from the program. Any chance she gets, Josephine makes an active effort to introduce me to new people, recommend me for performance opportunities, and takes the time to continue to coach me and teach me to be the best musician and global citizen I can be. I am so grateful to have her in my life and I accredit much of my current success to Josephine Lee. If every student had the opportunity to learn from educators like her, I truly believe the world would be a better place. To Josephine: thank you for your endless love and support; for being hard on me when I needed it most; and for instilling in me that no matter who I am or where I come from, I am worthy, talented, and that I matter.
---
Dr. Ade Ajani Ofunniyin
Charleston, SC
Nominated by Kearsley Schweller

Professor at COFC since 1995 with intermittent years absent as he focused on his PhD in cultural anthropology.
I'm proud to nominate one of the most formative mentors in my life, my college professor Dr. Ade Ajani Ofunniyin. As the director of the Gullah Society in Charleston, a nonprofit organization working to bring voice & healing to the Gullah Geechee community, Dr. Ofunniyin based his curriculum around the poignant conversation of cultural preservation. His work of celebrating a people that had been muted by slavery & racism inspired me deeply. At that point in my life, I had yet to truly reflect on the many unacknowledged hands that built the opportunities I have today.
Each class with him was more than a lecture on history- he engaged & empowered his students in critical conversations focalizing around being the change that we wish to see. We were asked to write reflections on ourselves & move through group exercises that revealed each students' inherent gifts and worth. He emboldened in me a lifelong lesson that far stretches any classroom, that every person mattered. In studying the richly colorful history of an oppressed culture, I learned about injustice & morality, activism & individualism, courage & community. As an educator, I feel Dr. Ofunniyin prepared me to rise to my best.
Many years after graduation & I still feel the ripples of lessons learned in Dr. Ade Ajani Ofunniyin's classroom. At this critical point in our global history where societal change is on the hearts and minds of many, I honor the educators who help us lead the way forward.
---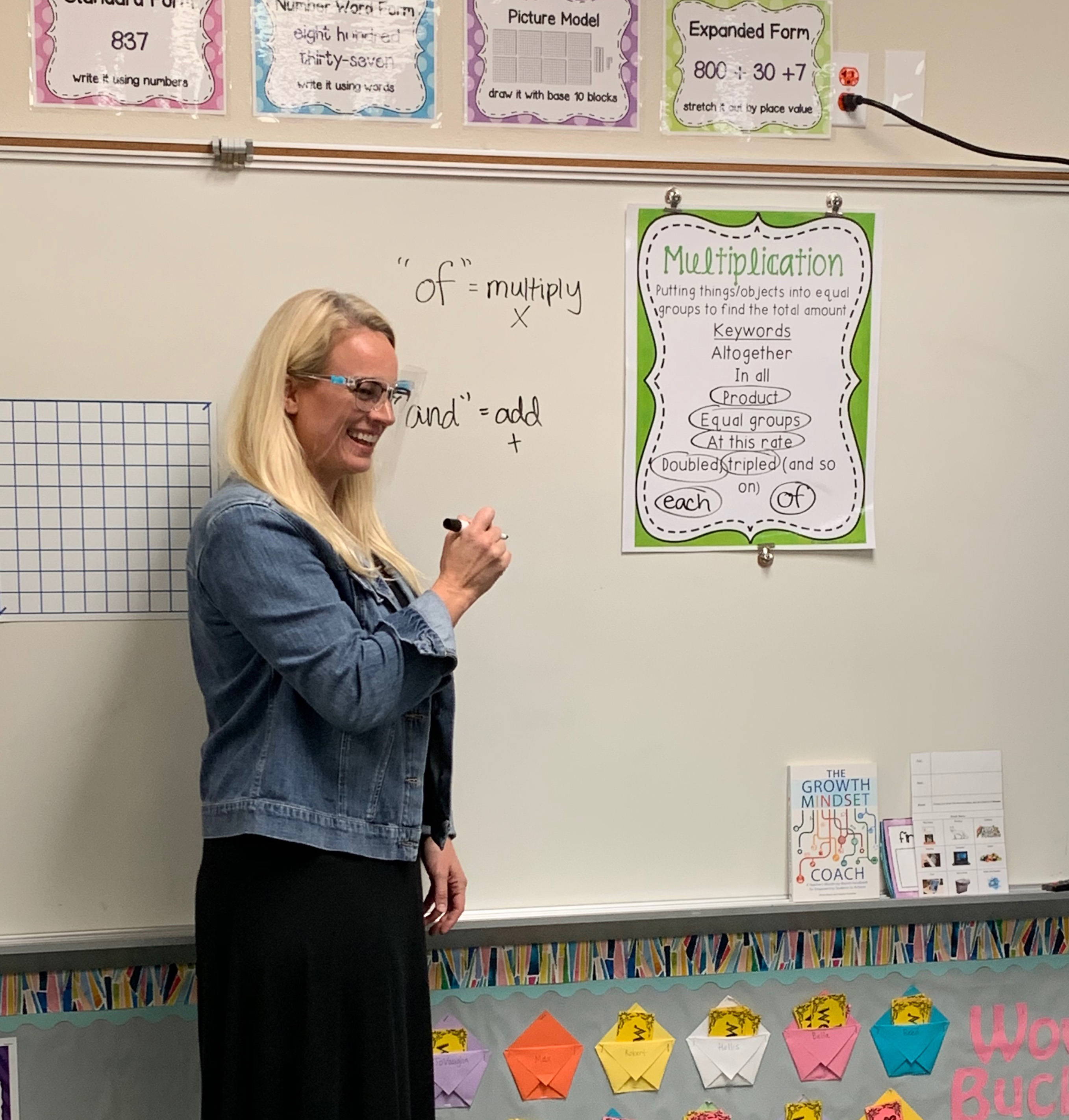 Heather Williams
Carrollton, TX
Nominated by Laura McCauley

Heather Williams has played many roles in my life, but one of the most important has been her role as my mentor. Two years ago, I started substitute teaching as a Special Education Aide, and during that time, I had the opportunity to work alongside Heather and with her students. It didn't take long to realize the love and passion she had for teaching, and for making sure her students have the best possible chance for success. She pours her heart and soul into her work, with her main priority and focus always being on the kids.

Heather currently works as a Special Education Resource Teacher at the elementary level. Over the course of her career, she has worked with students of all ages in a variety of classrooms. From self-contained to homebound teaching... and everything in between, Heather has made a positive impact on everyone she has come in contact with. Most importantly, she has left a lasting impression on all of her students. Anyone who is lucky enough to know Heather, knows that she is one of the best, and it is evident each and everyday she shows up for her students. With the amount of time and effort that she puts into her work on a daily basis, Heather deserves to be "Elevated" and honored for everyone to see!
---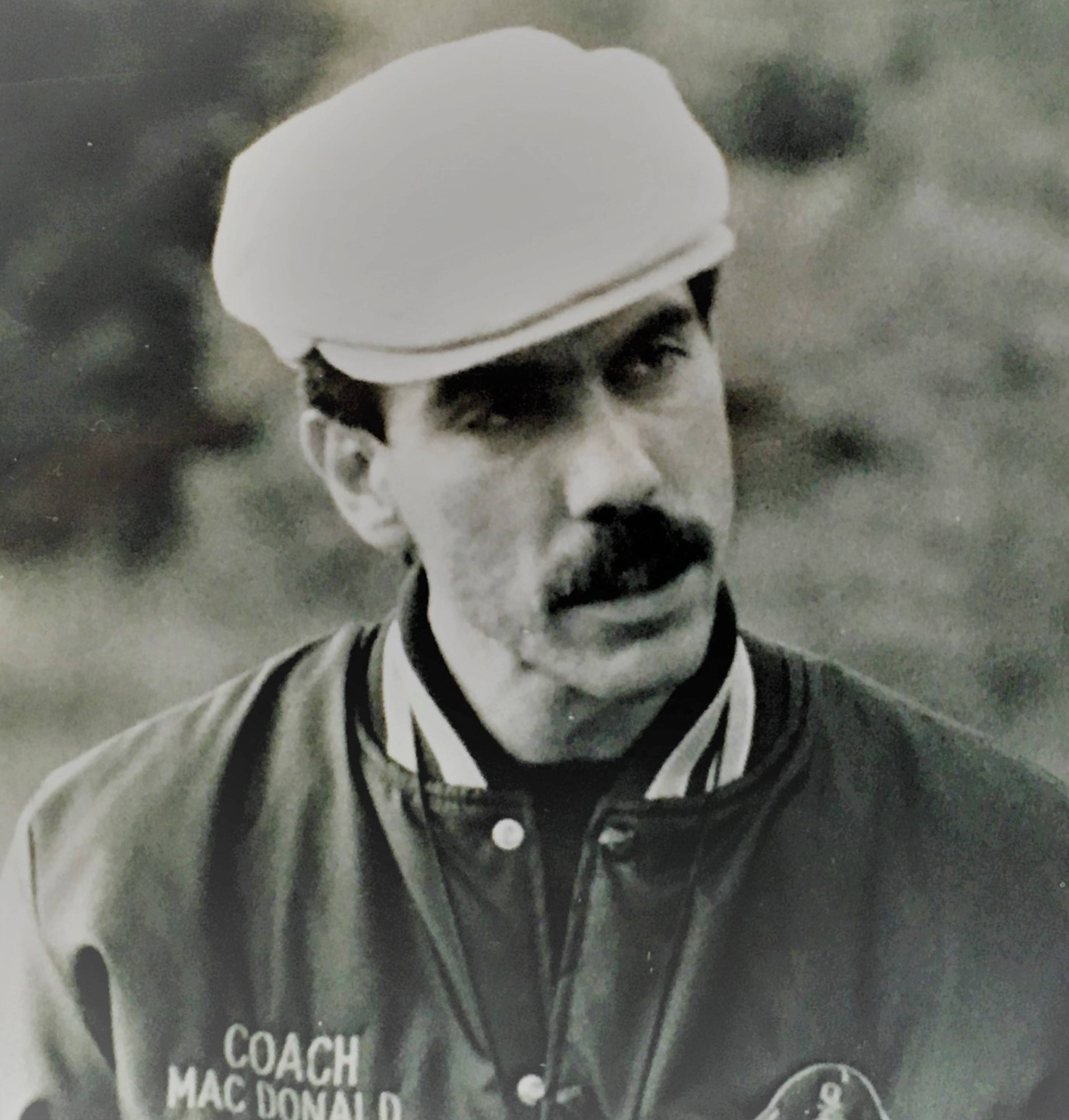 Coach Joe MacDonald
Milford, DE
Nominated by John Bayalis

Coach Joe MacDonald, Milford Senior High School (Milford, DE)
Teaching does not begin and end with academic instruction. It is so much more, and teachers impact their students in ways well beyond classroom interaction. A case in point was my high school cross-country coach, Joe MacDonald. While I never had him as a teacher, he did serve as my coach for four years and the lessons he taught us all during that time are still with me today, as is the unparalleled commitment he made to his athletic program and everlasting impact he made on the school.
That sort of commitment is often overlooked by people when considering the impact teachers make. He spent countless hours devising training regimens, clocking our times at practice through countless drills, and mentally preparing us for meets. As undefeated Conference Champions in 1989 – the first and only time our high school fielded such a team – he poured tons of his own time into making us the best we could be.
And making us the best we could be crossed over into how he taught us to approach life and challenges. He had a rule that we wore shirts and ties on match days to communicate our pride and solidarity. You were on time, or you didn't run, even at practice, no matter whether you were the team #1 or running last man on the junior varsity. In a time when it was unheard of for high schools to care about such things, he instituted an academic evaluation program for us, asking each of us to check in with our teachers twice a semester and report exact grades to him to make sure we were pulling our weight off the trails too. He made us accountable at an adult level at a time in most kids' lives when being accountable is the last thing you care about.
To this day, I take all of those lessons as a whole and try to approach life with the same attention to detail, vigor, passion and discipline he taught me. I am better for it, and they are lessons I'm passing to my children as fundamental keys to happiness, self-confidence and success.
---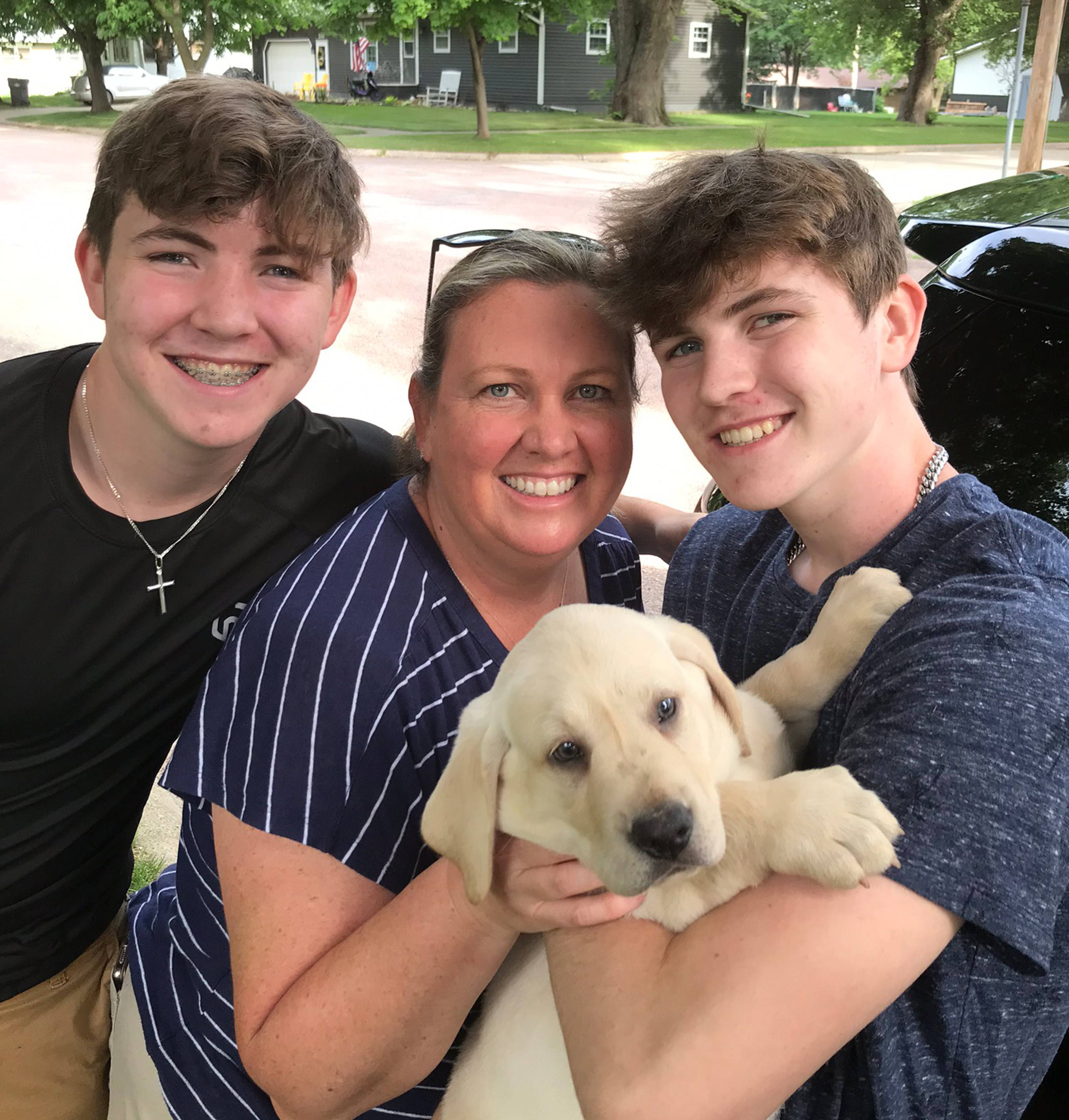 Nominated by Curtis Rand

Lisa has been with Northern Suburban Special Education Elementary for the past 3 years serving children with emotional and social challenges. She works tirelessly each day to help children cope and excel beyond their current limitations and/or home environments. She has even taken it upon herself to mentor a child and provide extra attention to expand his knowledge and excitement about education. She is a true hero.
---
Christina Bangas-Engelerdt
Irvine, CA
Nominated by Cat Carlson

Mrs. Banagas is a fantastic teacher, who doubles as a friend and mentor. She loves establishing individual relationships with each of her students, and over the four years I knew her as a homeroom teacher she became my close friend who myself and others would turn to for advice (and she won district teacher of the year!).

---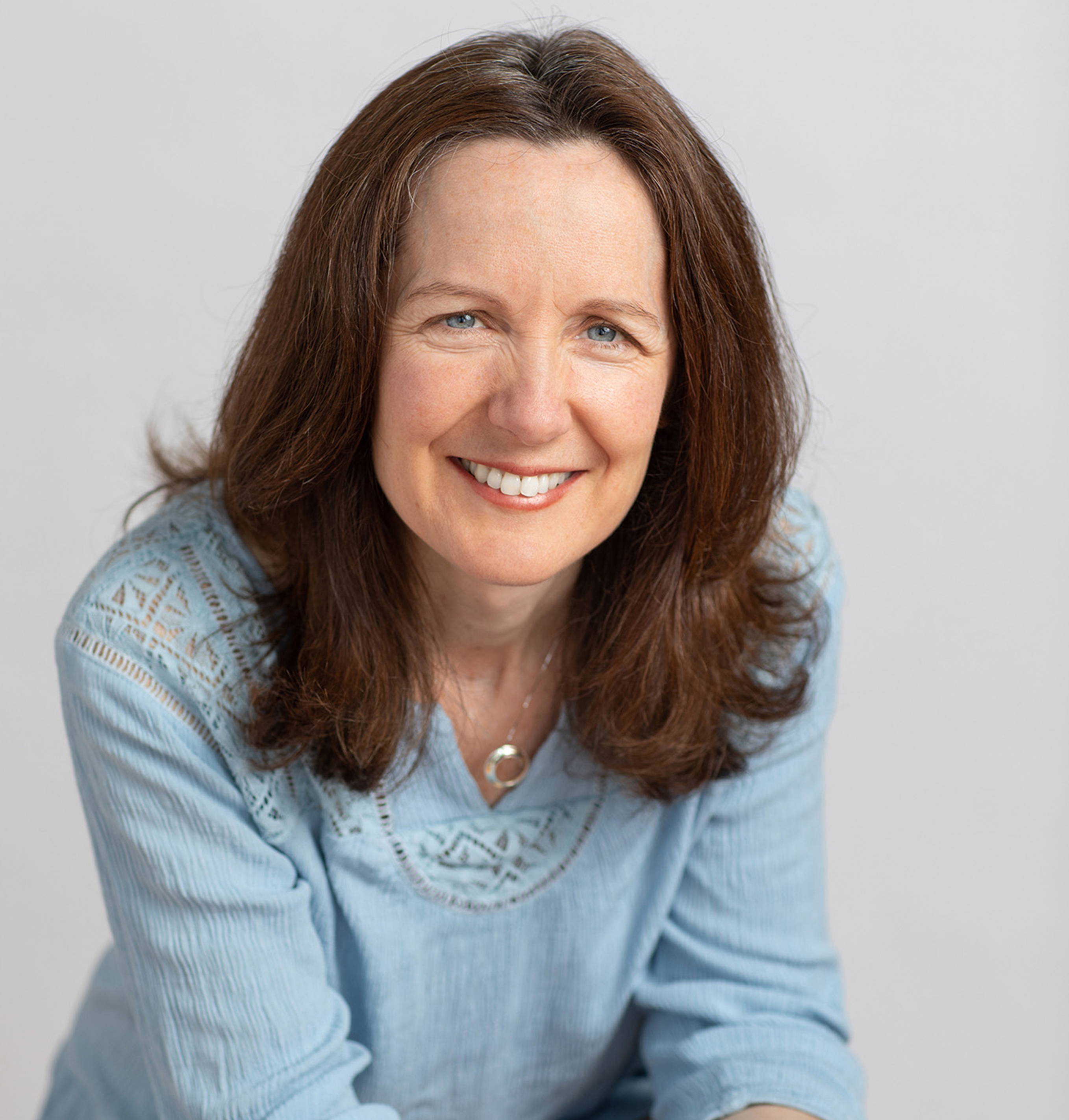 Nominated by Katie O'Regan

Kirsten Maure, M.A. CCC-SLP is an elementary school speech-language pathologist in California. She was a French teacher for 8 years and has now been an SLP for 8 years. Kirsten was my clinical supervisor during my student teaching experience, which happened to be in the spring of 2020. She found the perfect balance of support versus independence to give me as I was learning to work in a public school setting. When the schools suddenly closed, she worked with her students and their families to determine the best course of action. She allowed me to continue working with her as we navigated the brand-new distance learning format together, although I'm sure it would have been much easier for her to give up on the additional stressor of mentoring a graduate student intern. A true leader, she united speech-language pathologists from around the county in Zoom meetings to share their ideas and experiences in distance learning. Kirsten truly gives her all to her fabulous speech students and was the best mentor I could have asked for.
---
Tom Koulentes
Libertyville, IL
Nominated by James Connell

Dr. Koulentes is a tireless advocate for the students at his high school. He is creative, thoughtful, and persistent. During this challenging time of Covid 19, he has provided great leadership and insight. Tom is a dedicated educator who deserves to be elevated!!
---
Nominated by James Connell

Amy is special. As a professional, she is the complete package. She is dedicated to her own education, she is compassionate, she is kind, and she expects the best out of her students. She is a great example of what this country's teachers are, and deserves to be elevated and celebrated!
---
Sara Snider
Fort Collins, CO
Nominated by Amy Hay

Sara is an educator that walked into my life and changed it in so many positive ways! She puts children first and will not tire finding ways to connect with students. She makes her students feel special. Sara also has helped countless colleagues in 3 school districts feel like they can do anything. I was assigned to be her mentor, but she mentored me in so many ways. Sara has elevated so many students and teachers, and now it is her turn! Keep being wonderful you, friend!  
---
Julie Jermakowicz
Libertyville, IL
Nominated by Amy Hay

I'm lucky to call Julie a friend and colleague! She was assigned to be my mentor when I returned to teaching many years ago. She is the real deal! She puts her heart and soul into everything she does and is constantly looking for ways to help her students understand concepts in a more meaningful way. Last spring when we had to start teaching remotely, she dug deeper to find engaging ways to help her students learn. What makes Julie special is that when she finds a way to make something better for her students, she can't wait to share with her colleagues. Great job, friend!  
---
Sasha Sheehy
Libertyville, IL
Nominated by Amy Hay

Sasha teaches with her heart! I have been witness to the care, concern, joy and happiness she shares with her students. What makes me smile is when I see her alumni students down the hall pop by and want to continue to connect with her. She tries and succeeds each day to find ways to make learning fun and memorable! I'm proud of you! Here's to elevating you because you elevate so many others each day!
---
Becky Kittleson
Wayzata, MN
Nominated by Sam Rice

Becky is a truly extraordinary educator. She is deeply committed to supporting her students. She has been a second grade teacher for most of her career and has been a strong advocate for marginalized communities. Over the past few years, she has trained and become certified in Restitution and now trains other educators in her schools and beyond on this newer style of teaching. She was one of the finalists for last year's Minnesota Teacher of the Year award. The past two years she's been serving as a peer coach as a part of a 3 year rotation, helping to mentor and provide guidance to other teachers across her district. She was just notified last week that her old elementary school needs her support teaching in the classroom again during the pandemic. She has put her final year of her peer coach training on hold to come back to the classroom and teach her second graders. She has also been instrumental in advocating for diversity and inclusion in her school district, and has been a supportive ally doing her part in anti-racism work. She's a remarkable teacher and friend.
---
Nominated by Christy Floriani

My friend, Amy Hay, deserves to be recognized as a teacher and friend. She is committed to and excited about what she does for young students. Although I know her more on a personal than professional level, I am certain that the personality traits that make her an amazing friend carry over to her success in teaching young ones. She is supportive, she spreads love and positivity, she "gives extra" and she genuinely cares about people.   Go AMY!
---
Ann Halley
Glencoe, Illinois
Nominated by Kimberly Endrizzi

Ann Halley has gone above and beyond to be inclusive of my son, who has a rare genetic disorder. She is the director at the Botanic Garden and has gone out of her way to make sure he is comfortable and able to thrive with the other preschool students. Having a chid with a rare disease can make one feel alone, but we are confident that Greyson feels like he belongs at school.
---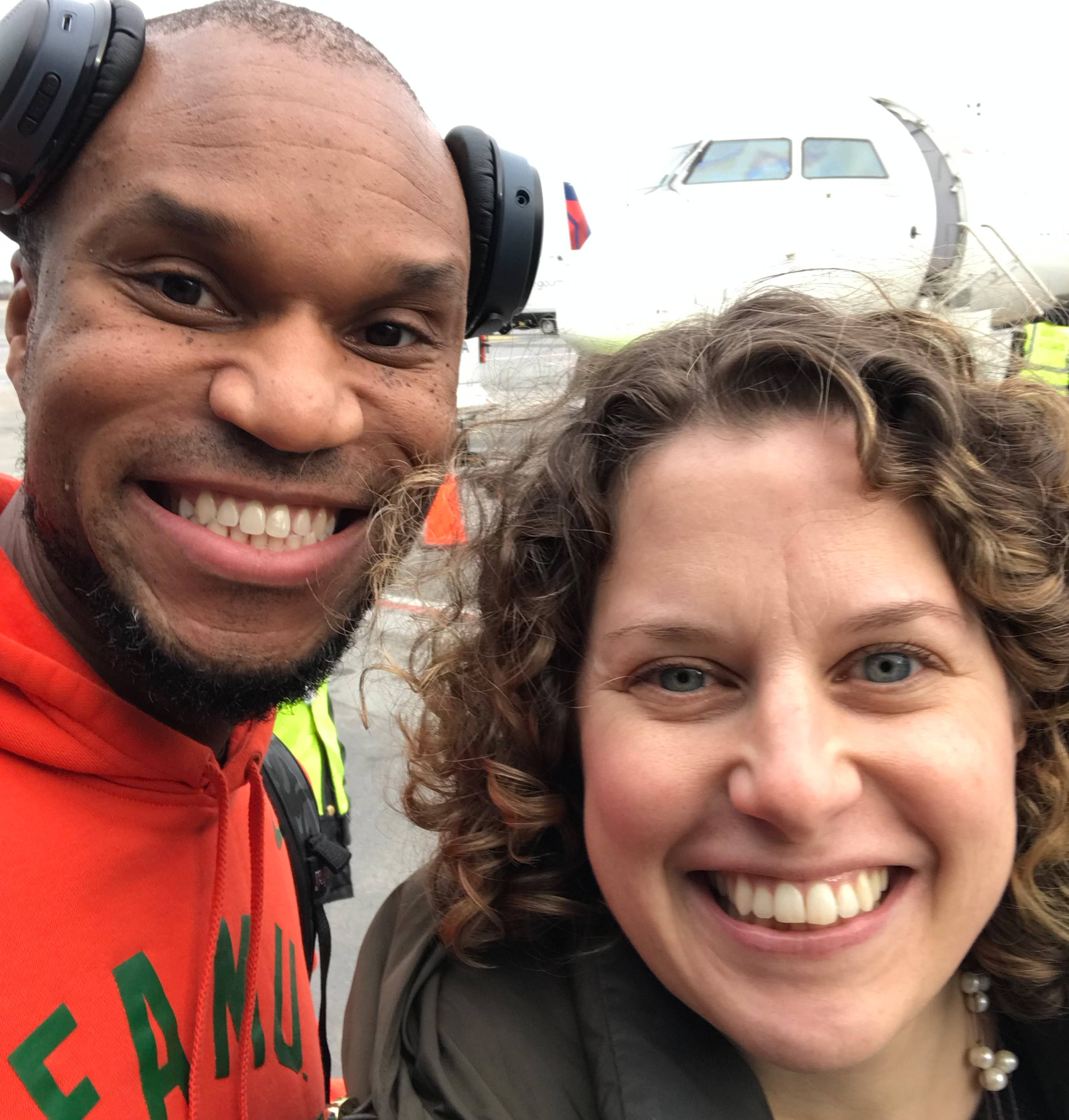 Cornelius Minor
Brooklyn, NY
Nominated by Molly Ness

In my 20+ years in educator, I've never met an educator more inspiring than Cornelius Minor. A former middle school teacher, Cornelius's passion about literacy as a vehicle for social equity is contagious. He works across the country to support literacy reform and equitable classrooms. His voice in summer 2020 was a life raft for so many teachers trying to stay afloat in challenging times. It's an honor to call him a friend and a colleague - keep your eyes on Cornelius as he's got a bright future ahead.
---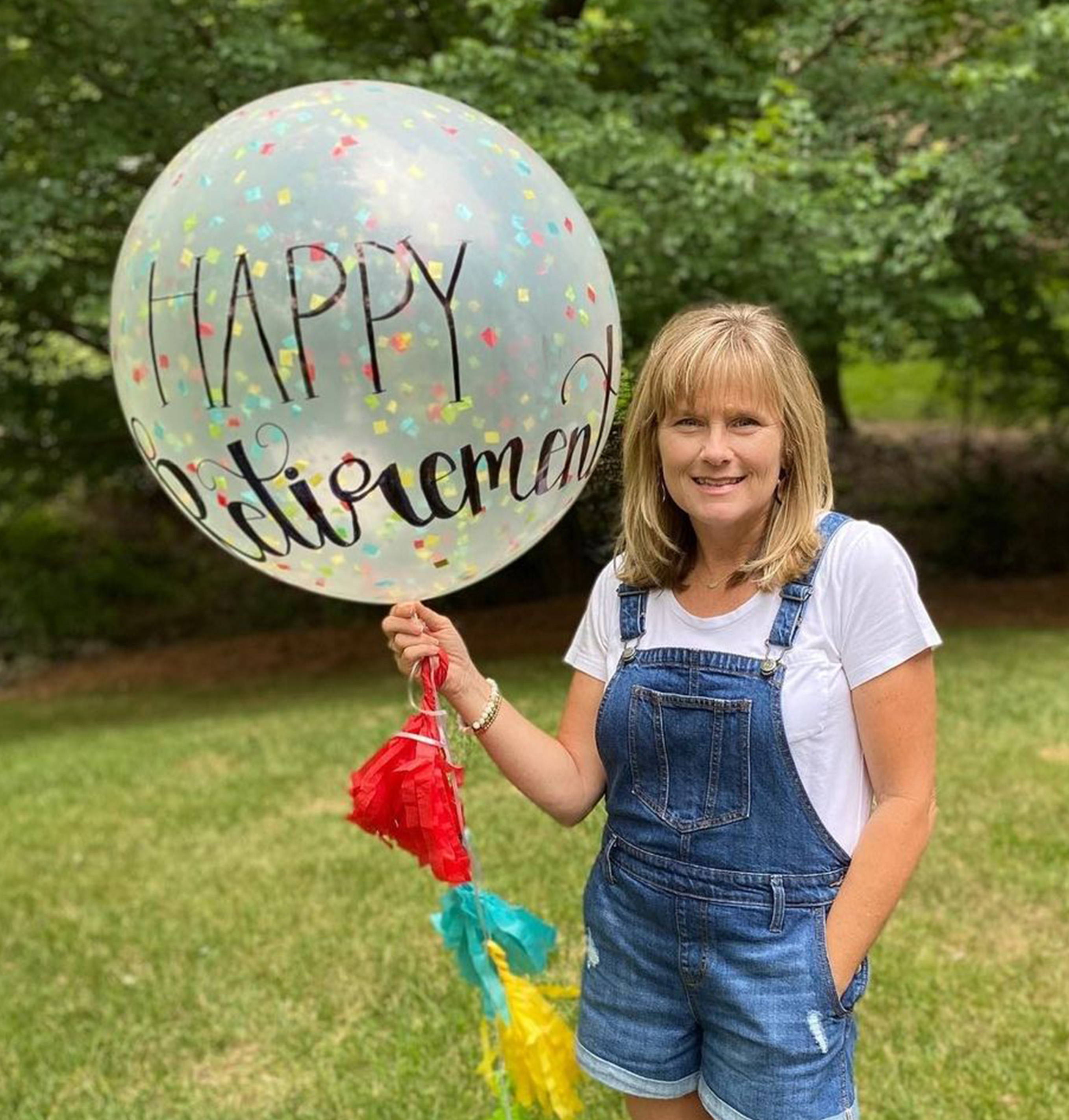 Nominated by Wendy Floriani

My sister is a 30 year veteran teacher and she decided to retire this year. Guess what, she went back to work at a charter school because she simply LOVES kids and educating them! Dee has always exemplified her love of teaching with her caring, loving and fun style of teaching! She is a mentor to many fellow teachers. She truly deserves all the good that comes her way! Oh and she received her Master's in Education as well as the National Teacher Recognition during her teaching career!
---
Lindsay Wrzos
Buffalo, NY
Nominated by Lacie Beverly

Lindsay is one of the most compassionate people I have ever had the pleasure of knowing. Not only is she our team's lead kindergarten teacher, but she also goes well out of her way to lend support to every other staff member in the building. This is not an easy feat in our large charter school. Lindsay does an incredible job teaching the children in her room with kindness and a gentle approach. Her respect for every walk of life and her all-inclusive heart lays the perfect groundwork for every child to learn to love school. Since covid, I've watched Lindsay tirelessly lend a helping hand to confused colleagues. She has stayed on meetings well beyond their scheduled ending to assure all questions are cleared and she never turns away the opportunity to assist anyone in need of support. I can't think of anyone more deserving of this recognition and I'm honored to call her a friend.
---
Nominated by Nazly Bokhari

Julie was one of my Kindergarten teachers. My brother and I both had the fortune of having the same teacher so before starting what I think is the most transformative educational year, I was lucky enough to have already met my teacher. Her influence wasn't just limited to my first year. While I was not an easy student to deal with, she did so with patience and a kind smile. Afterwards, Julie maintained a very close relationship with her kids and their families. Checking in on us throughout the years. She even attended my Quinceñera and college graduation party. She became family to us and loved us as her own. She taught me that the investment that she made on that first day, wasn't just for the year. But that she was dedicated to her students indefinitely. She continues to have an influence on my life and I know I lucked out with her as my teacher. I get to see her every single year and there's not a year that goes by that I don't appreciate everything she's done for me. That's a true educator. One who does not let the classroom and school year be her limit, but who cheers on her students and supports them for the years after. I didn't think I would get the best education, since my early years were spent in the Bronx, but Julie proved that statistic wrong.
---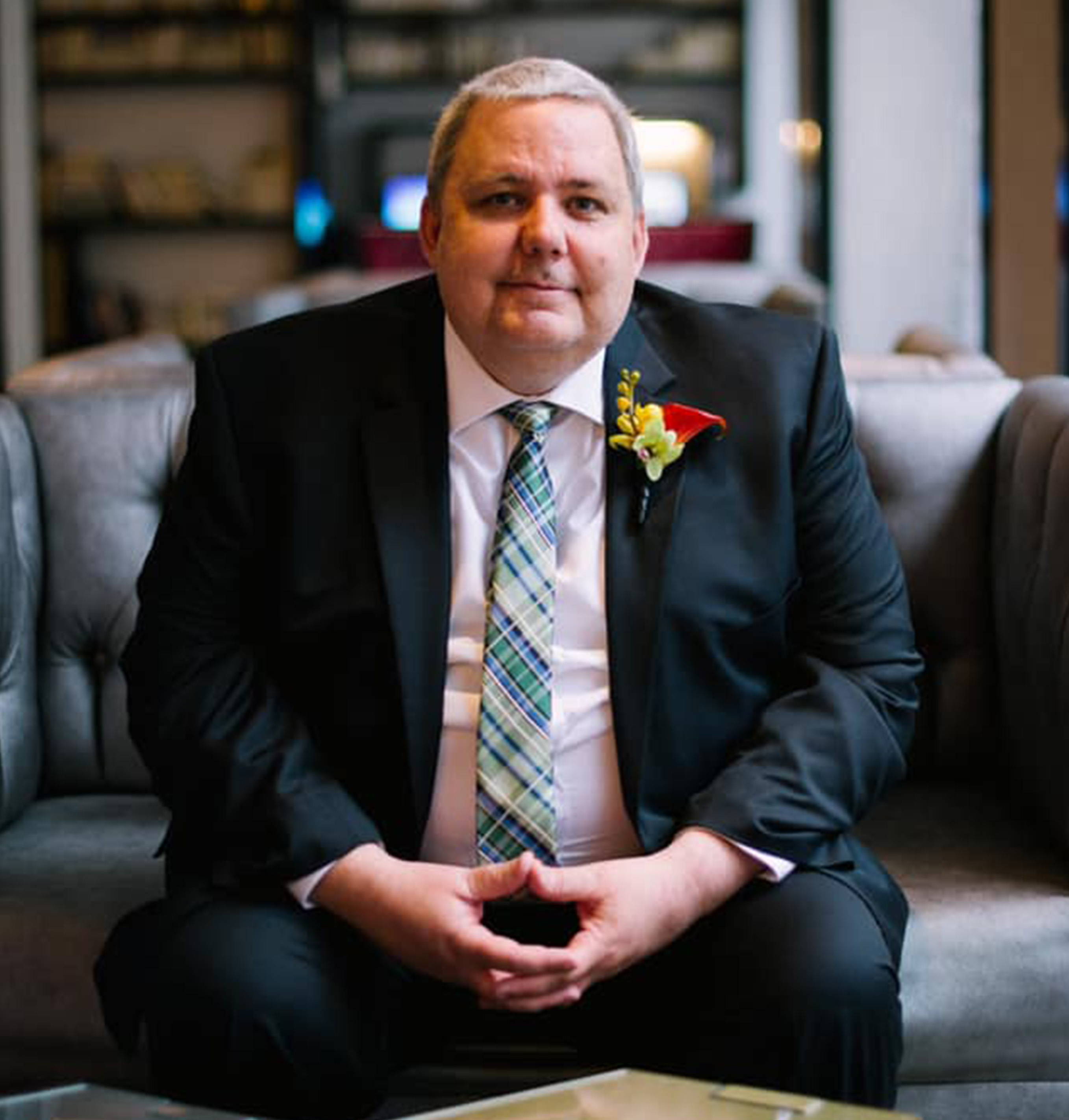 Doug Connell
Barrington, IL
Nominated by James Connell

A dedicated teacher who is committed to his students. One of the very best professionals I know!
---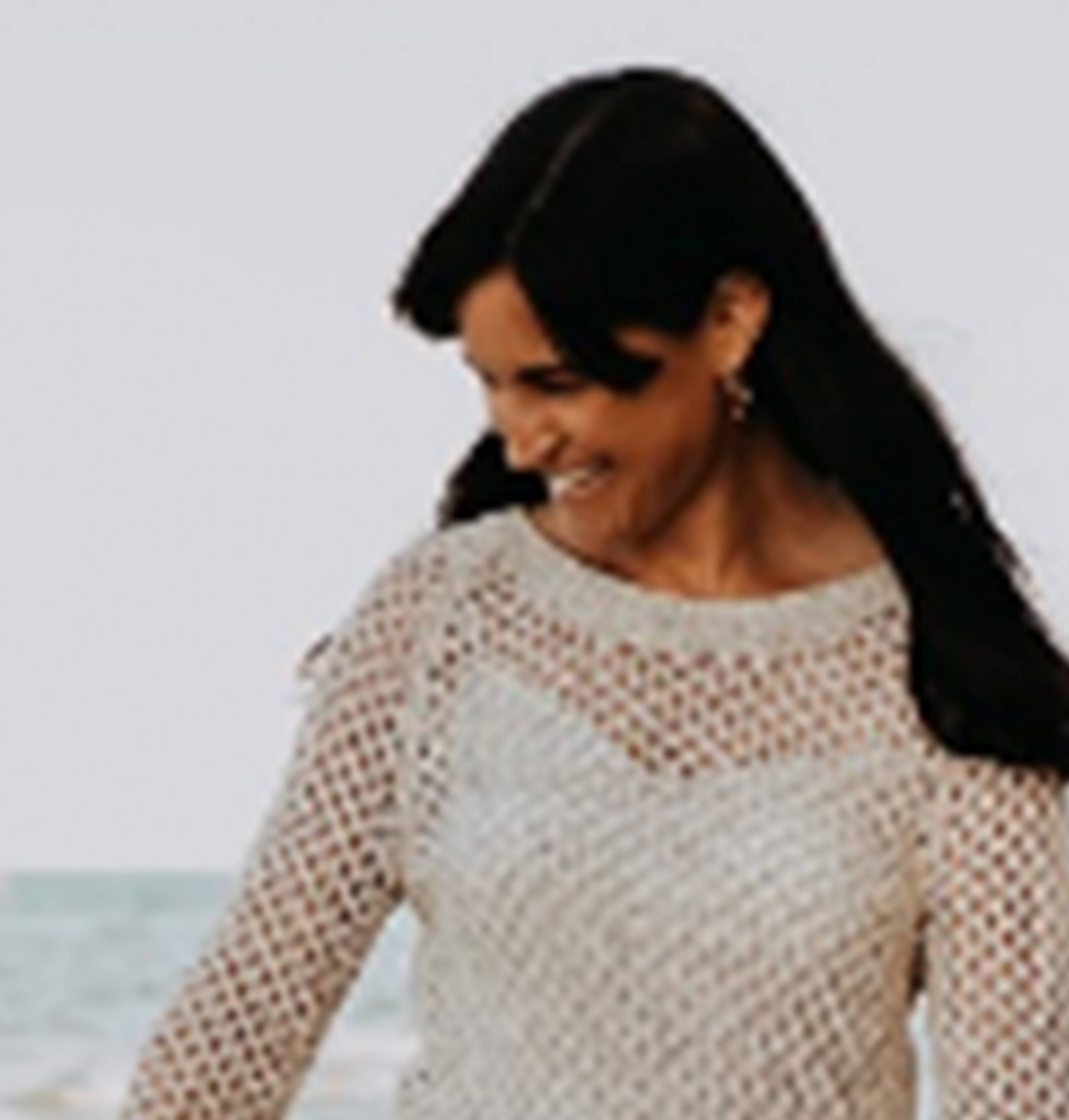 Jessie Kerber
Wilmette, IL
Nominated by Chris Beer

Jessie is an advocate for every person's ability and has inspired our school community in many ways, including her support of integrating The Nora Project into our school. Co-founded by an educator and the parents of a child with disabilities, The Nora Project aims to normalize difference, demystify disability, and promote meaningful connections between students and their peers with disabilities. This is done through a suite of programs that teach empathy, inclusive beliefs and behaviors, disability awareness, storytelling, accessibility and innovation, and advocacy.

Last year, upon learning that one of her class' "Nora Friends" had never had a birthday party, Jessie organized an after school birthday party at the local ice cream shop. The whole class attended and it was a joyful event for everyone to share.
This will be Jessie's 16th year teaching, and her 13th year teaching 4th grade. Jessie is a firm believer in growth mindset and is an inspiration to students and parents alike.
---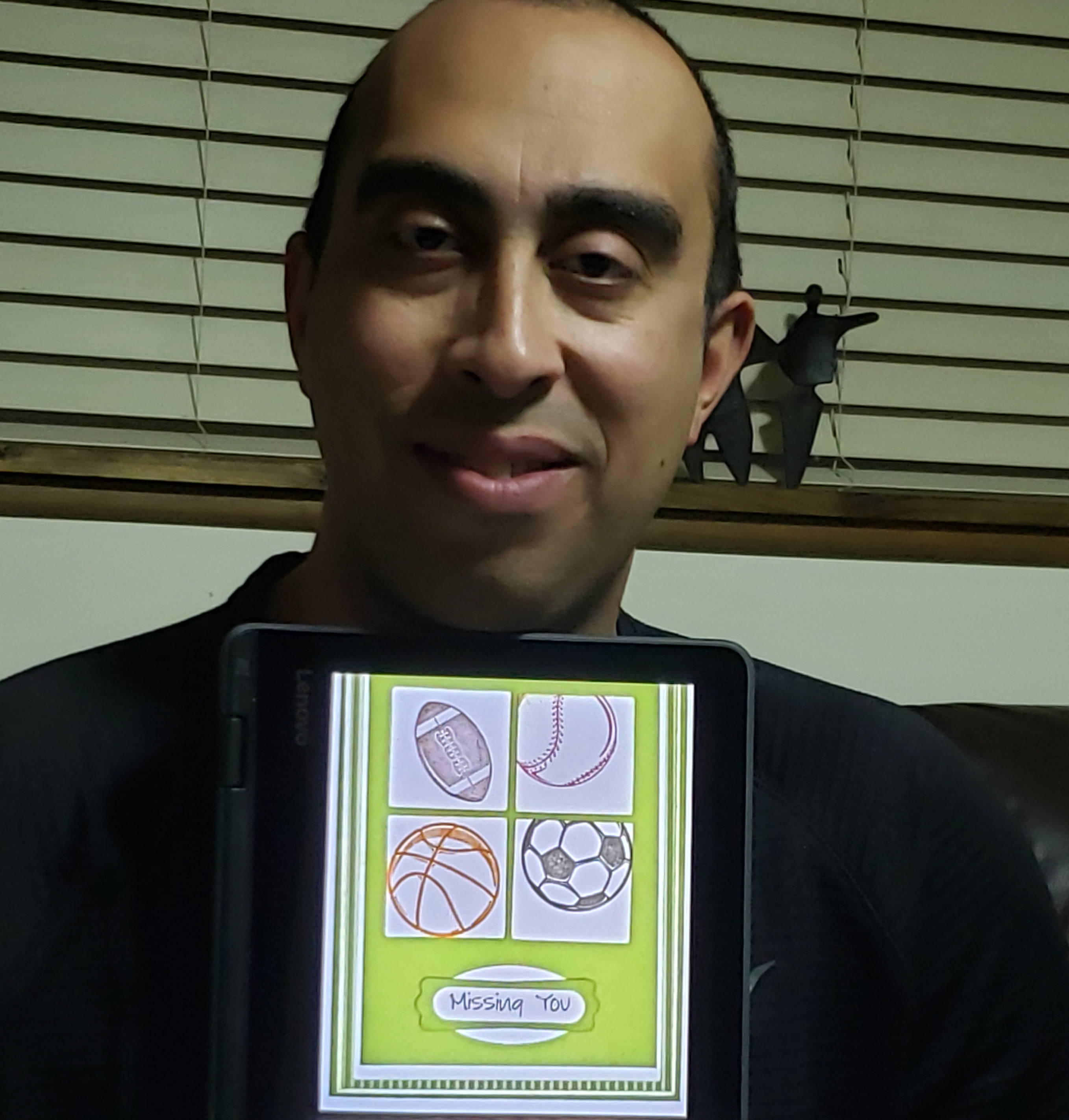 Richard Santiago
Roselle, Illinois
Nominated by Marlyn Santiago

Rich is a PE teacher for 19 years. In his spare time he coaches many different sports. His dedication to the kids is unbelievable. He is always trying to find different ways to engage his students. During this diffcult time he has develop online Innovated lessons to engage his students. You can see the students getting involve in his class. They love Mr.Santiago or what they call him coach.
---
Melissa Patsiavos
Hudsonville, MI
Nominated by Robin Slominski

Mrs. Patsiavos was my son's very first preschool teacher, and he still talks about her. She patiently navigated him through his first school experience. Because of her, he loves school!
When the pandemic hit, my son's preschool didn't have a virtual option. Mrs. P sent out worksheets and activities to keep his little mind working. However, we don't have a printer. When Mrs. P found out, she drove to our house and dropped off a stack of worksheets plus markers and glue and crayons and a number book!
I will forever be grateful to Mrs. P for helping us teach our son through the pandemic and for instilling a love of learning in his little four year old brain.
---
Nominated by Amanda Stocchetti

Mrs. Taylor was my junior high English, reading, religion, and homeroom teacher. She was my favorite teacher throughout junior high, and she instilled strong values about the power of reading within me. Mrs. Taylor is passionate about helping her students achieve their best in school and learn to enjoy and appreciate literature. She made class assignments fun, and she always went above and beyond before or after school to make sure her students understood the material. One assignment I remember fondly was selecting a Newberry Award-winning book to read and write a report on it. We had assigned quiet reading times in junior high, and Mrs. Taylor loved to hear what her students were reading. At the end of the school year, she would always ask us for YA book recommendations. I had the opportunity to speak with Mrs. Taylor earlier in the year, and she is still the same passionate educator I remember. I found out that we share the same favorite book, The Bell Jar; I told her that without her laying the foundation for my passion for reading in junior high, I would not have fully understood or enjoyed the book.
---
Nominated by Robyn Slominski

Mrs. Schulze was my third grade teacher (I'm now in my thirties) and still I remember her as my favorite teacher.
Not only was she nice enough to let me sit by my very beat friend (as long as we promised not to talk too much) she also encouraged me to be myself.
In her class, I fell in love with reading. One of my favorite memories was bringing home a special stuffed reading bear. We got to take turns bringing the bear home to read stories to it. I must have read over 20 books to that bear, even had my parents take photos of me reading to it. I was in love. Two decades later and now I'm reading to my own children instead of a bear. But, I think back to Mrs. Schulze's class and I'm so grateful for her.
She's confined to be in my life well beyond the third grade, too! She came to celebrate my high school graduation, my wedding, and my baby shower. She's an amazing woman and I'm so happy I was in her class!!
---
Kimberly Merz
Schiller Park, IL
Nominated by Andrew Merz

As an educator, she takes the time to reach her students at their level. She also is committed to inspiring students to be voracious readers and lifelong learners by practicing what she teaches. She is always reading and learning. She just finished her second masters program.
---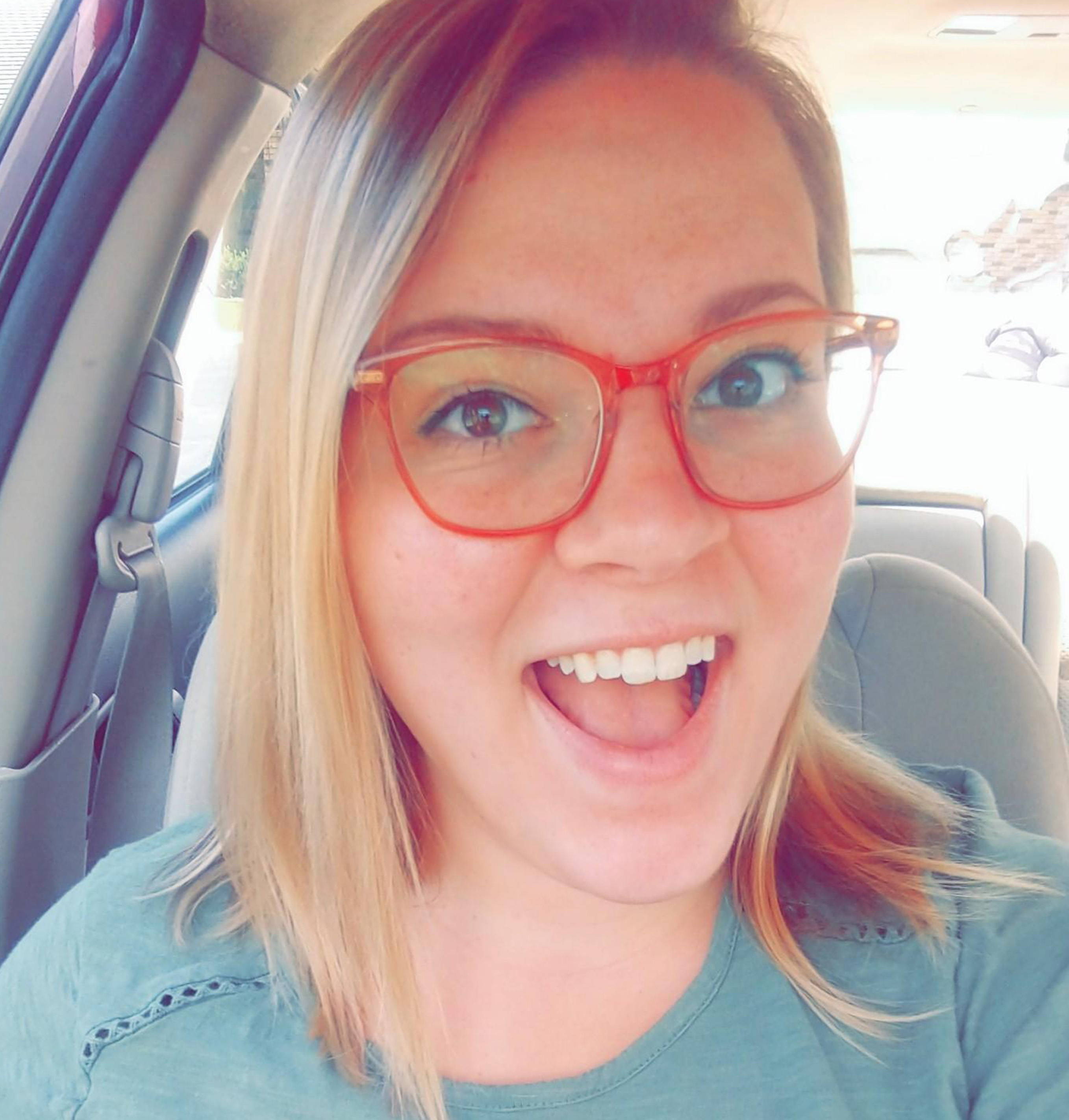 Nominated by Shane Poisson

My amazing girlfriend is in her first year of professional teaching as a ceramics teacher at Beaver Dam High School. She is working so hard right now with a hybrid curriculum where she is teaching half of the students during Monday - Tuesday and the other half Thursday - Friday. On top of that she has an online curriculum for students learning ceramics remotely where she sends at-home kits to those students. She is working so hard to make sure all of her students are getting a quality education during this time.
---
Carly Laws
Gibsonville, NC
Nominated by Kimberly Gnat

Carly has great compassion for her students. She goes above and beyond to make sure her students know they are important! When Covid-19 cancelled graduation ceremonies last spring, she personally delivered gifts to the graduating seniors in her classes.
---
Nominated by Nancy Daikumachi

Cindy is a first generation American and college graduate. She is a dedicated educator that works predominantly with bilingual refugee students in Chicago. She is a passionate teacher that believes that quality education could transform the world. She spends most of her free time preparing engaging lessons for her students. She gives them the strength and tools they need to take the next steps toward their dreams.
---
Kellie Morgan
Hoffman Estates, IL
Nominated by Andrew Wilson

In all my years, I have yet to meet an educator with the passion, empathy and sensitivity as Kellie displays each and everyday in her classroom. As a Special Education Teacher, she is met daily with challenges, yet always remains positive and encouraging! Her selflessness and "student first" approach is inspiring and uplifting to students, peers and families in the community!
---
Betsy Kupperman
Mount Prospect, IL
Nominated by Renee Vogt

Betsy has been a second grade teacher in the city of Chicago for 30 years. She has always been 100% dedicated her students, and is very supportive to those with unique learning needs.  

Betsy consistently strives to engage and inspire young kids to enjoy learning new things and take on new challenges. By creating structure and routine, Betsy creates a safe and predictable environment where kids can develop new skills and gain confidence in themselves. As a neighbor, friend, and fellow teacher, I have witnessed Betsy workng around the clock while involved with activities such as field trips, back to school night, parent conferences, and teaching after school classes. Betsy continues to develop new skills as an educator and recently received an ELL endorsement.
Betsy takes great pride in her role as a teacher and deserves recognition for the continuous dedication she brings to the teaching profession. Therefore, I nominate Betsy Kupperman.
---
Cindy Kebr
Hazel Crest, IL
Nominated by Daniel Peters

Cindy Kebr is a dedicated teacher that supports the students and families of our district. She has taken in foster children along with volunteering to deliver food to those in need during the state stay at home order.
---
Nominated by Adam Johnson

Miss Stead is awesome. She cares so much about the students and connects and builds relationships. When I was younger I was fortunate enough to travel with a group of students to London that she organized every year and it was a blast. She cares deeply about the students, the theater and arts programs, and the community as a whole.
---
Andrew Fletcher
New York, NY
Nominated by Molly Ness

Andrew has spearheaded New York City schools. in recruiting. and. training hundreds of literacy coaches. He fights on. a daily. basis. for New York City students to receive the best. possible literacy education. When schools closed due. to. COVID, he created PBS public educational television to continue to educate students at home
---
Kimbery Thielen
Hazel Crest Illinois
Nominated by Daniel Peters

Ms. Thielen is an experienced educator that has made a shift in her role in the school. She has become a cadre teacher and is leading a team of teachers to respond to the ever changing nature of remote instruction. She has workers harder than ever and is making a real difference for the students, parents, teachers and the school.  
---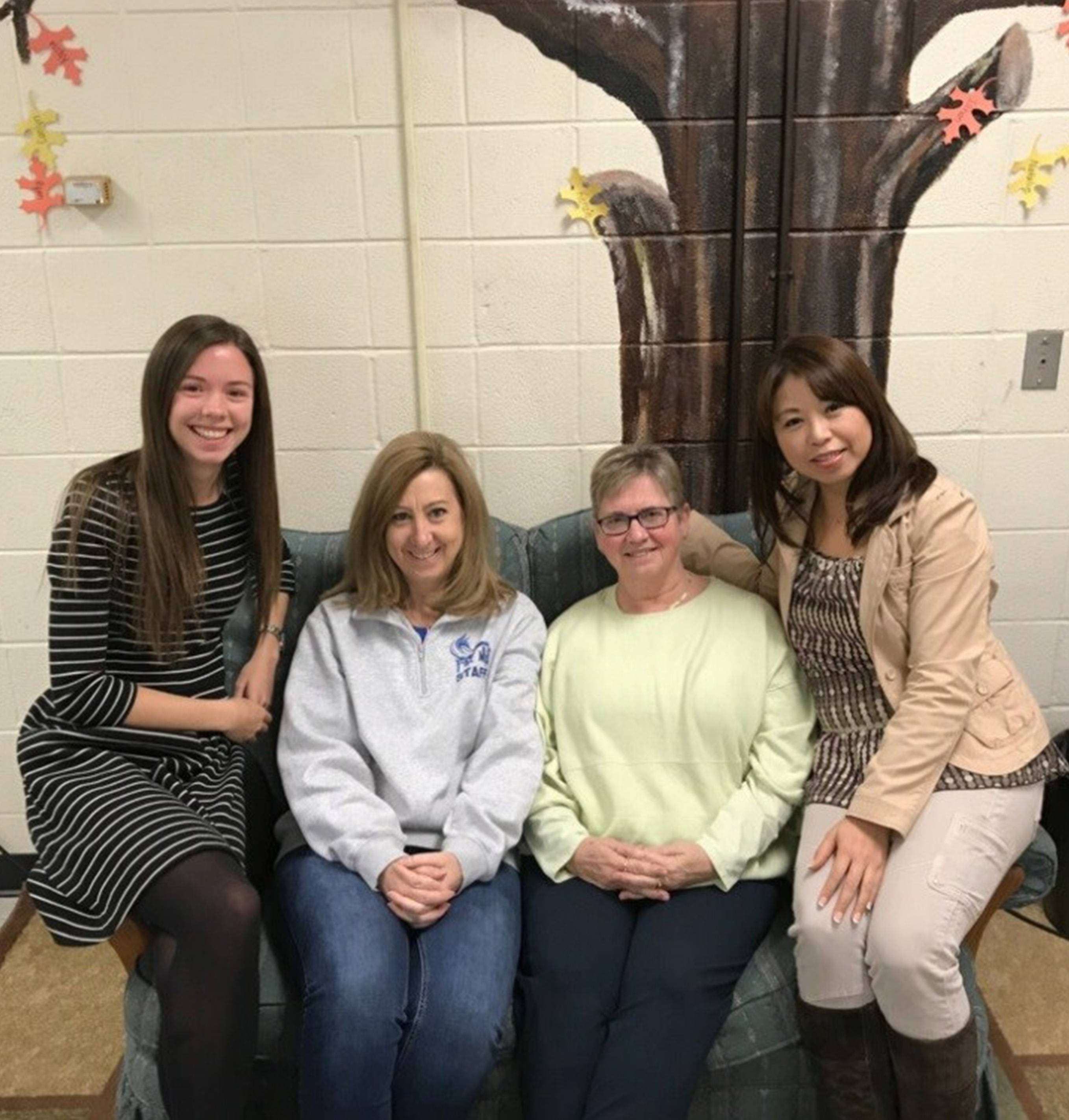 Debra Adams
Herndon, Virginia
Nominated by Marlyn Santiago

Long time language arts teacher, Mrs. Adams, retired in 2020 from a 41 year career in teaching. She has dedicated so much of her life to introducing children to books, reading and writing even admist being restationed several times during her husband's career in the foreign service. She's taught in Israel, Tel Aviv, Brazil and Portugal while being stationed away from the United States. In the U.S., she spent much of her career teaching as the Language Arts and Social Studies component of a Japanese language immersion program in Herndon, Virginia.
Mrs. Adams taught for 17 years in the JI program. She had hoped to work one more year before retiring, but Covid 19 turned into her 'he who must not be named' (for Harry Potter aficionados). She felt she could not safely go back into the classroom nor start a class only to have to turn them over to someone else when schools resume face to face and Covid still abounds. She is working on accepting this new challenge and looking toward the future and what that means for her.
We would love to honor her with a dedicated Little Free Library and are hoping to create a Harry Potter themed library to match her classroom decor of many years.
---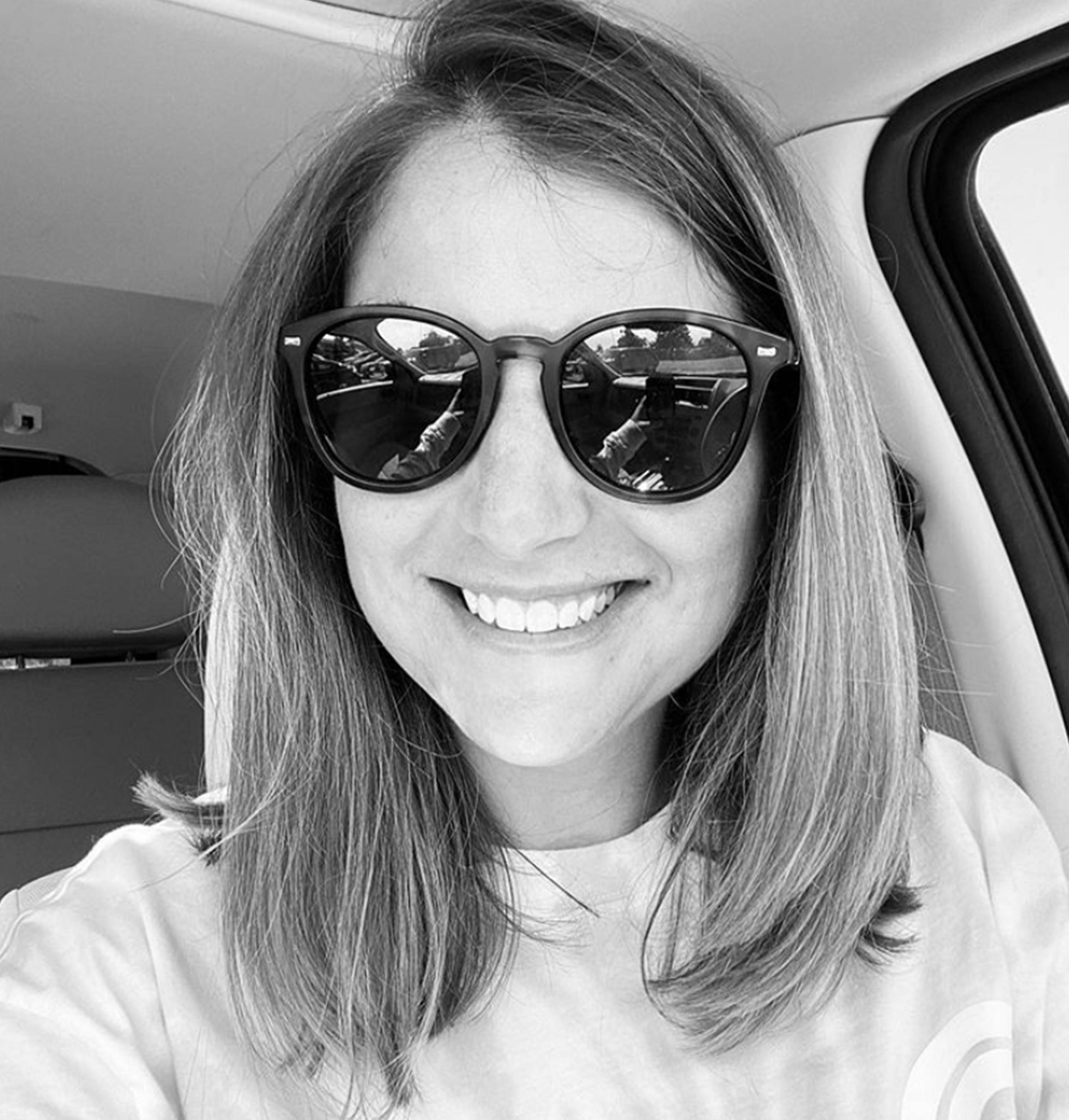 Lindsay Zucker
Buffalo Grove
Nominated by Amy Goldstein

Like so many schools, we are fully remote for the beginning of this school year. Lindsay and I are librarians in the same K-8 school district. We have heard the feedback from families. They want more screen-free activities and crave in-person interactions. Lindsay came up with the idea of a district wide bookmobile. If the children can't come to school, we will bring the books to them. Through tireless planning, research and proposals, Lindsay has made the D102 bookmobile a reality. I have the pleasure of traveling with Lindsay everyday to various neighborhoods around our district where we check out books to children. She is an inspiration to so many, especially me.
---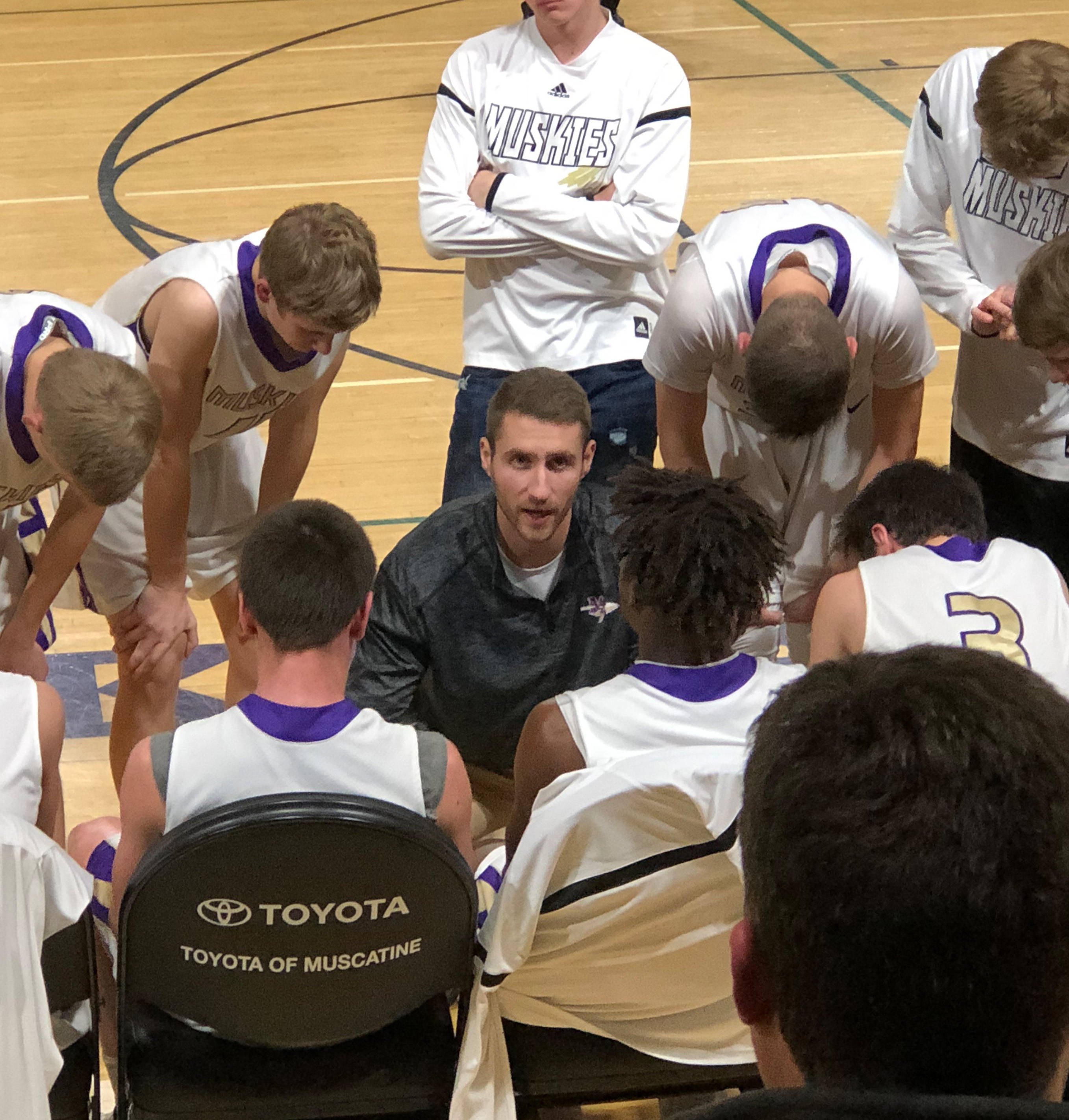 Luke Turelli
Muscatine, IA
Nominated by Paula Turelli

Luke Turelli is a modern day Mr. Kotter. He teaches at-risk high school students chemistry and physics at Muscatine Community High School. In the past, he has opened his classroom to his students that feel uncomfortable in the lunch room. During his free periods, his classroom is open to his students who need extra help. He does everything possible to engage and help his students graduate even though many are facing hardships at home that work against them. Luke teaches his students the chemistry and physics of weather or other practical things which they can relate to in their own lives since the at-risk students are able to have in-person labs. When he is not in the classroom, he is on the football field or in the gym where he is the defensive coordinator for the sophomore football team and the head sophomore basketball coach. This year brings about challenges as half of his students are in the classroom and half choosing remote learning.
---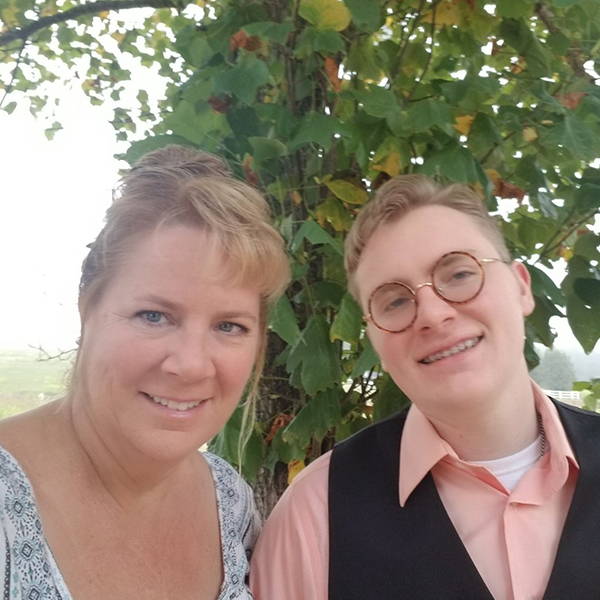 Angela Lohman
Thayer, Missouri
Nominated by Lana Roderick

Mrs. Lohman is a teacher 24 hours a day. She is there for her students in every way and that is why she realized early on that Special Ed was her calling. Her classroom is decorated with not only areas of interest but with places to relax, places to be comforted, places to be loud, and places to be quiet but most of all there are positive messages every way you look. There are rugs on the floor, a rocking chair for that much needed lap time when being read to. She brings the feeling of home to the classroom making her students transition more easily. As an educator for more than 15 years now, she has always referred to her students as "special" and not because they might have special needs but because that's how she feels. And if she sees a child that is obviously off the spectrum, she refers to them as one of hers. She firmly believes that just because a child doesn't understand something the first time it is presented, they deserve a second, and third and maybe a many chances as they need to get it. Special Ed Teachers are very "special" people and Mrs. Lohman is one of those very "special" Educators.
---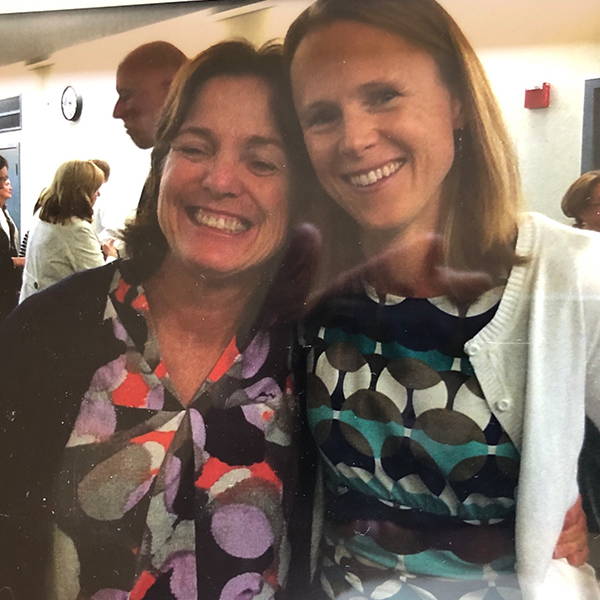 Karen Richmond
Pismo Beach, CA
Nominated by Barbara Babka

Karen Richmond is a Language Arts Department Chair and Tech TOSA teacher at Judkins Middle School in Pismo Beach. I have worked with Karen extensively since 2007 when she was my student teacher. Karen consistently goes above and beyond to reach students and lead staff. Karen accomplishes this by painstakingly analyzing data and then creating practical solutions so that students can learn and thrive. Last year our department was very proud to be in the blue level (the highest level) for our state test. Our school is a very middle class school with a very diverse population so this news thrilled us. Just 8 years prior our test scores were not so great. However, Karen is not all about the test. Karen coaches soccer and has book group meetings in her room at lunch. Karen makes herself available for all students and staff for any help that is needed, especially technology. Karen spends hours online working with students individually who need the extra help. I just retired from my 39 year career in teaching and it's people like Karen that kept me going. Karen's leadership, expertise in planning lessons, her dedication to students and staff and her fun personality made work a joy. Karen is an educator who can handle any challenge, even a pandemic!
---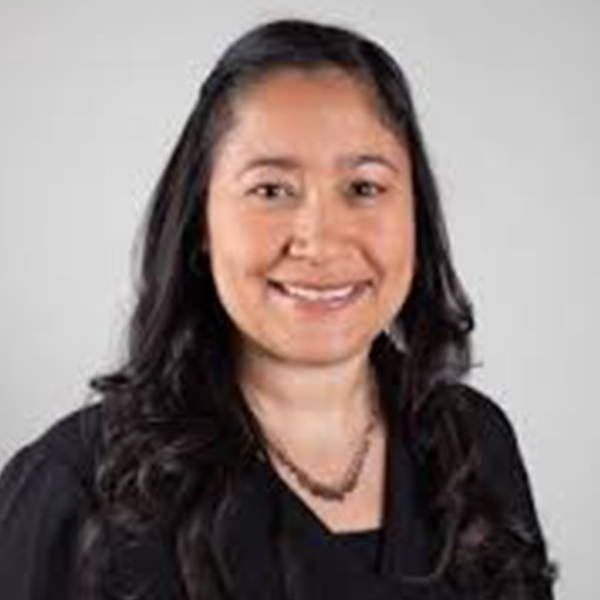 Barbie Esquijarosa
Marietta, Georgia
Nominated by Kelly Harper

When schools closed this year in March, Mrs. Esquijarosa immediately made it her mission to support teachers through virtual learning professional development and to make sure families had what they needed to continue learning. She organized technology deliveries and showed families [for most of whom English is not their first language] how to access lessons and activities.

Her commitment to all students' learning continued throughout the summer as she successfully coordinated our district's first-ever Virtual Learning Summer School, through live teaching via Zoom. Currently, Mrs. Esquijarosa uses her gifts and talents at Marietta High School as the ESOL (English to Speakers of Other Languages (ESOL) Specialist, where she teaches three classes of ESOL students, many of whom recently immigrated to the United States. Also, she coaches English teachers on effective ESOL teaching strategies. In order to make sure students are successful in their virtual courses, Mrs. Esquijarosa has organized tutoring for MHS ESOL students in strategic locations across the district, providing support in coursework and internet access.

Mrs. Esquijarosa's commitment to ensuring students of all backgrounds have equitable access to technology, support, and an education is a testament to her commitment to helping our students reach and achieve their goals.
---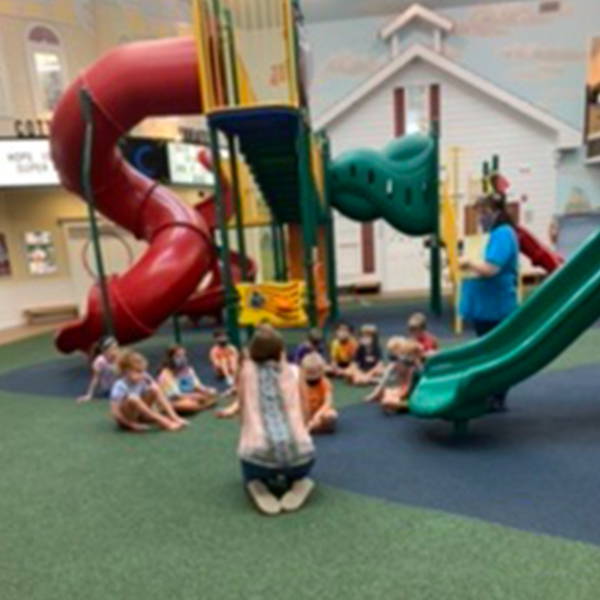 Nominated by Kelly Harper

As the director of the little school, Lisa has led the way through this difficult time we call COVID-19. She has played a critical role in keeping the school afloat and finding community support to help guide her school, students and staff. Lisa's super power is HOPE.
---
Brenda Brandt
Hamburg, Iowa
Nominated by Nancy Middaugh

Brenda is a longtime kindergarten teacher with a huge heart. She works tirelessly as all true educators do to make the education experience the best it can be for all children. Because there can be so many ability levels in the only kindergarten classroom, Brenda makes a special effort to design classwork from which all can benefit. When our district was doing graded home learning during March to May, she visited the individual homes of her class to deliver and pick up assignments. She was readily available on her cell phone to help and encourage parents as they tried to "teach" their sons and daughters. Her superpower is taking those years of experience and constantly adapting and revising it to meet the needs of each new class of willing learners.
---
Maureen Martin
Arlington Heights, IL
Nominated by Amanda Stocchetti

Mrs. Martin is a passionate teacher who goes above and beyond for her students. I had her as a Sociology and AP European history teacher in high school, and she inspired me to earn my BA in Sociology. Mrs. Martin is the best teacher I have ever had, and without her I would not have wanted to know what to study in college and do in life. In high school, she made sure we understood the complicated AP Euro material, and would give us feedback on our papers and tests to guide us in the right direction. She would put together the best, most detailed PowerPoints for us, and she was always available to email or stop by after school when we had questions. Mrs. Martin never told me I could not pursue an interest for a project, and always encouraged me to do my best on all my work. While she is a great teacher, Mrs. Martin's superpower is baking. Before our AP Exams, she baked us homemade cookies and held a little breakfast for us before the exam.
---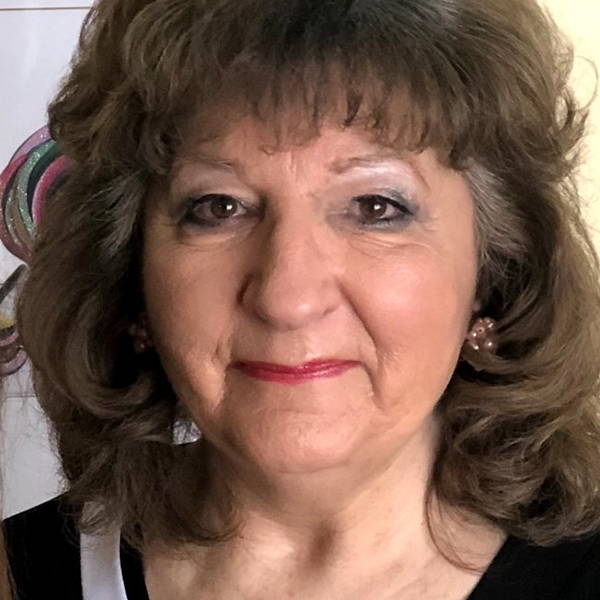 Donna Wilberding
Piqua, OH
Nominated by Chris Wilberding

Donna Wilberding spent nearly 30 years in the classroom teaching primarily Spanish, but also English in West Cental Ohio. The impact that she made extends beyond the classroom as countless former students followed her into the education profession. She remains in close contact with many of them as colleagues, friends and even mentored several in their early years of teaching.
---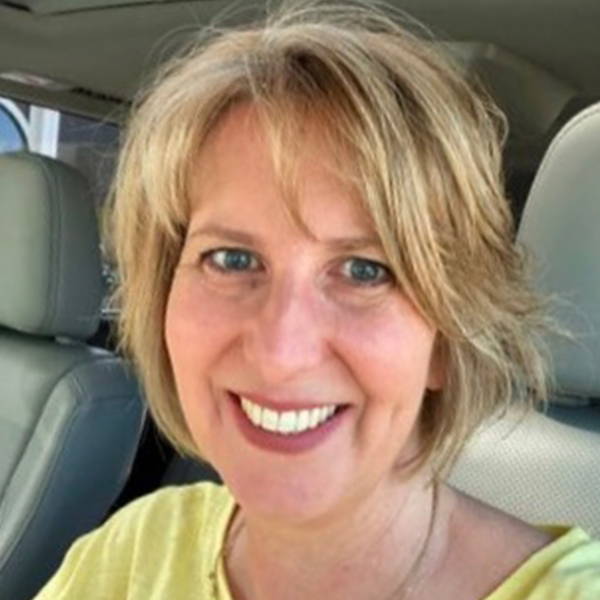 Heather Clements
Mason, OH
Nominated by Chris Wilberding

Heather Clements has been teaching for 21 years. For the past 8 years, she has taught in Kings Local Schools, first as an Intervention Specialist, and now as a 4th-grade teacher. Heather brings a can-do attitude to the classroom, puts students first and is always seeking ways to be the best educator she can. Heather's dedication to her craft earned her 2020 Teacher of the Year in Warren County, OH this past spring. Keep up the great work, Mrs. Clements!!
---
Bobbie Young
New Lexington, OHIO
Nominated by Ann Hankinson

Bobbie spearheaded a team of 3 who drove 96 lunches a day- 4 days a wee— April thru August to kids who are too remote to get out to school hand out and too poor to be able to sustain meals everyday, all day without help — she drove approximately 50 miles a day to make sure these kids and families were taken care of. At one point she even cooked a ham for one family and delivered it on a Sunday. Bobbie always goes the extra mile for her students.
---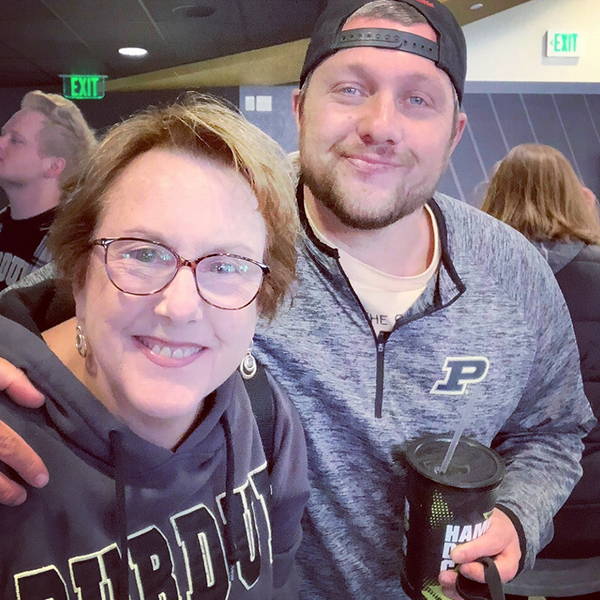 Barbara Graham
Merrillville, Indiana
Nominated by Greg Braggs

Superpower? An unstoppable motor.

My mom has taught in the Merrillville, Indiana school corporation for 40 years and continues to teach and tutor while in retirement. She has dedicated her life to helping others. As a son to 2 teachers, I learned that being a teacher doesn't stop when your work day is finished or when the school year has ended. These teachers, like my mom, spend their entire lives continuing to help these students navigate through life. My mom still keeps in touch with students she taught her first few years of teaching!

It really is hard to explain how high motor she is. She never stops. Throughout my whole life her work days would start by leaving at 6am and coming home at 5pm and once she got home thats when she graded papers and took phone calls from students that needed help with their homework. All the while raising 2 kids in a single parent home while also working closely with her church she attends writing the weekly bulletin and many other responsibilities. High motor might be putting it mildly.

She has always been an inspiration to me. Someone I look up to greatly. If I could be half the person and parent that she has been to me and countless students, I will have lived a proud life. I've had many teachers that have impacted me greatly for the man I am today but my first nomination without question would undoubtedly go to my mother, Barbara Graham.  
---
Nominated by Jocelyn Poppy

My mom, Mrs. Poppy has always put everyone before herself. She treats students like they're her own children and there isn't anything she wouldn't do to help a student succeed. My mom is the model teacher that everyone should strive to be. She is a role model for every young student and every young teacher.
---
Catherine Barth
Gurnee, IL
Nominated by Austin Cortes

She gives her all 24/7 and really invests in students both inside and outside the classroom! She is one of a kind! She pushed me to become a better writer and reader. I'm thankful for all her help!
---
Karla Pineda
Los Angeles, CA
Nominated by Khassaundra Whitehead

Karla is a dedicated teacher who goes above and beyond for her students. She is always sharing resources and has raised funds and awareness to support her students' learning. Nearly all of her students come from low-income households, and she is a passionate and caring educator who always supports her students.
---
Kelley DesLauriers
Blairsville, Pennsylvania
Nominated by Laura McCauley

Kelley has been in education for a couple years now, and has made a huge impact from the start! I have the privilege of being Kelley's roommate and teammate in college, and I got to see how hard she worked in the beginning stages of her career. I knew from the start that she would make a great teacher someday, and change the lives of the students that she worked with. Kelley has the biggest heart, and she was made for this job! Her current and future students are so lucky to have her to support them through all of life's ups and downs!
---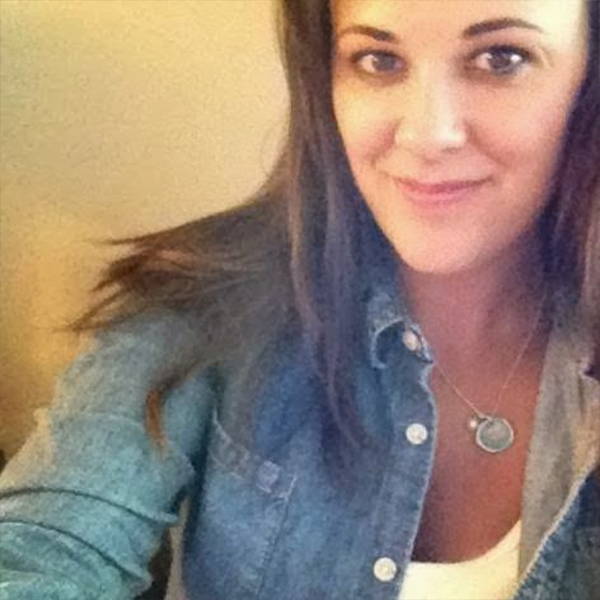 Kellie Morgan
Hoffman Estate, IL
Nominated by Andrew Wilson

Kellie Is indeed a superhero! As a special education teacher, she is called upon to wear many hats, many times, during many hours of the day. She exudes compassion for her students and she is constantly learning and challenging her own growth in order to best meet the needs represented in her classroom. On top of this, she still finds time to be a wife, mom of three boys, and remain active in her own community!

What is this educator's superpower?
Empathy and smiling!!!
---
Dr. Bernard Floriani
Dover, Delaware
Nominated by Laura McCauley

When I think of "Uncle Bernie", I think of reading. His love for reading was felt through all of the people around him. He was an advocate for reading and spent his entire career promoting literacy. When you have a love for something so strong, you are able to impact so many people by spreading and promoting that love as much as you can. It is because of Bernie, that Bernie's Book Bank was created. His legacy is able to be carried on through an organization who's sole purpose is to give children a chance at a better life, all through reading. "Reading is the single most important skill a child needs." Bernie had a lot of titles: Dad, Poppa, Uncle, Brother, Son, Professor, and it is because of him, that children around the U.S.A. will have an opportunity to succeed. Freadom was created with Big Bernie in mind, and children, parents, educators are all in a better place because of that! His determination led to two great organizations being started, and I have a feeling that this is only the beginning!
---
Brenda Leimbach
Amherst, Ohio
Nominated by Michelle Tellier
Brenda has three of my four girls in kindergarten. All of my girls had very different needs but she met each of them where they are at and helped them to not only grow but love school as they did.
---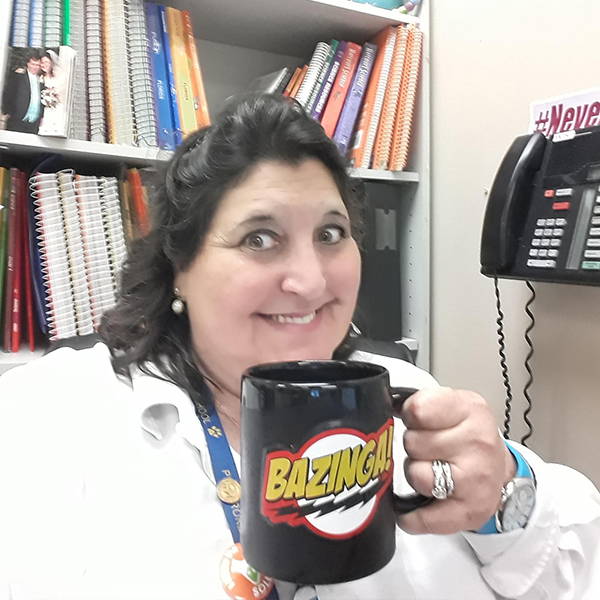 Lisa Dizengoff
Coconut Creek, Fl
Nominated by David EZERSKY

The energy, passion, dedication, devotion and love for her young scientists is immeasurable!! Hands-on, minds-on, engaging, fun experiments and activities that promote a love of and for all things STEAM!!
---
Jamie Jacobs
Cape Coral, FL
Nominated by Howard Jacobs
This kindergarten teacher not only is my wife, but our twin 5 yr olds are also in her class this year!

She is amazingly patient and also so dedicated in what she teaches and does with her students. The time spent with her students and the time spent getting things ready for the kids astonishes me! The countless hours put in all for the smiles of her students shows her dedication and love for the profession that she chose more than 20 yrs ago.
---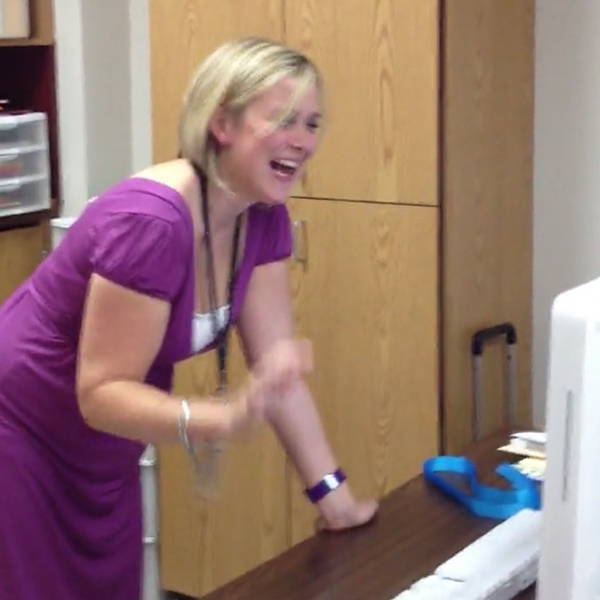 Nominated by Linda Garrett

I taught Katie Hughey in the 4th grade. Her dream then was to be a teacher. I followed this little girl through middle school, high school, and college. She worked all through college. She was one determined young lady. Katie is a 3rd grade teacher. She has a passion for teaching reading. You can find her perusing thrift stores and garage sales to purchase books for her personal classroom library. Her special talent is organization. She uses this gift to plan wonderful lesson plans for her students.
---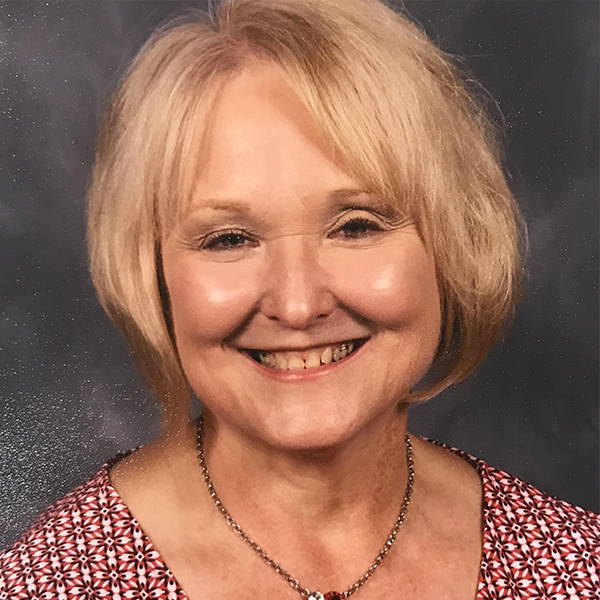 Tammy Gray
New Stanton, PA
Nominated by Jill McCauley

Ms. Gray is a 2nd grade teacher at Stanwood Elementary School in the Hempfield Area School District. She elevates each student to reach their own potential not that of others. She comes in early and stays late to make sure she is doing the best for each of her students. Tammy truly cares for all.  
---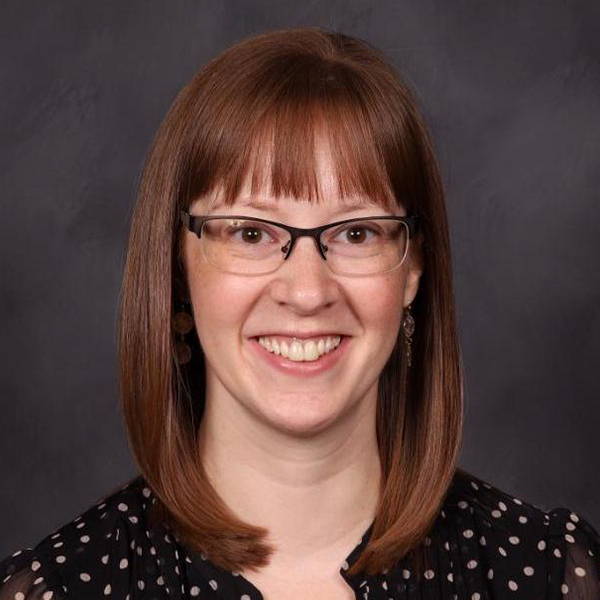 Amanda Clark
New Stanton, PA
Nominated by Jill McCauley

Miss Clark is the librarian at Stanwood Elementary School, in the Hempfield Area School District. She is a strong believer in the importance of books for young children. She helps run Scholastic Book Fairs twice a year at the school that the children visit during their library time. She helps those children who might not have the financial means to buy books, get a book. She puts smiles on their faces and pride in their hearts when they walk out holding their very own book!  
---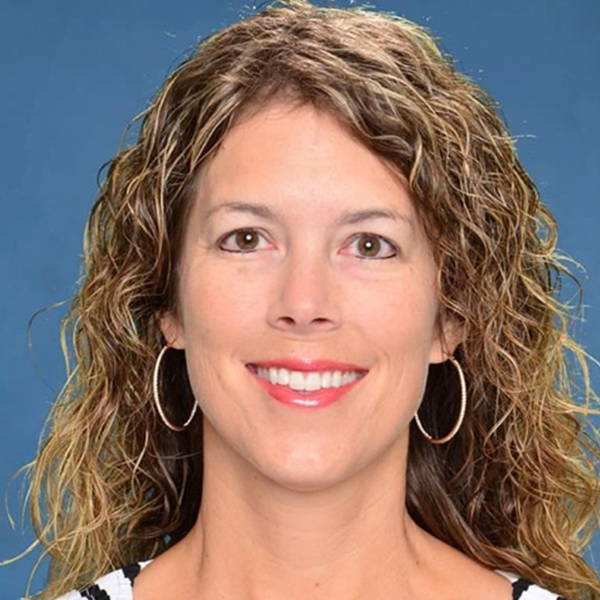 Nominated by Courtney Eads

Betsy is a kindergarten teacher at my son's elementary school and couldn't have been a better fit for him to have his first year. She takes the time to listen to each student, finds joy in their quirks and funny stories, and treats them as her own children. Even though the needs are wide in one classroom, she figures out how to meet each kid where they are at and help them each with their own problems and strengths. Even while fighting cancer, she was boldly able to come to school each day to teach our kids to the highest potential AND beat cancer all in the same year!
---
Nominated by Amanda Davis
What is this educator's superpower Kindness! She checks in on Andrew and will call after Hours to talk with the parents! We appreciate her kindness and patience!
---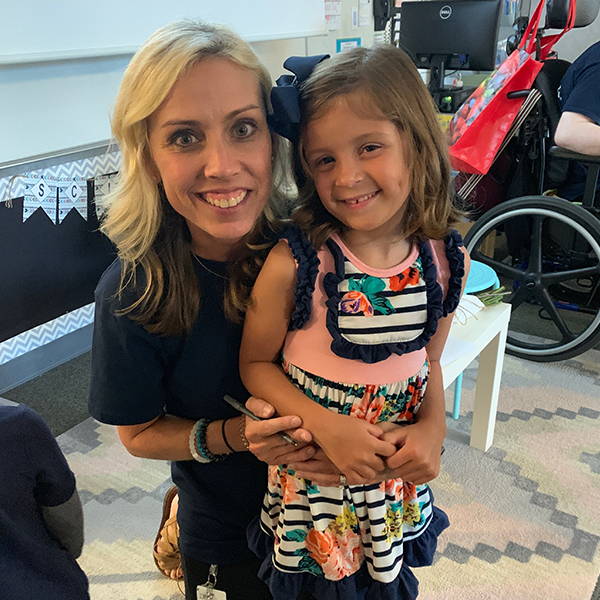 Nominated by Kathryn Magee

Mrs. Dunham was our first teacher in a public education setting. She was so attentive, kind and loving to her Kinder students. Though the pandemic and virtual learning she went above and beyond teaching our kids and making them all feel special and seen. Kinder ended terrible but because of Mrs. Dunham, we didn't see it ALL terribly.
---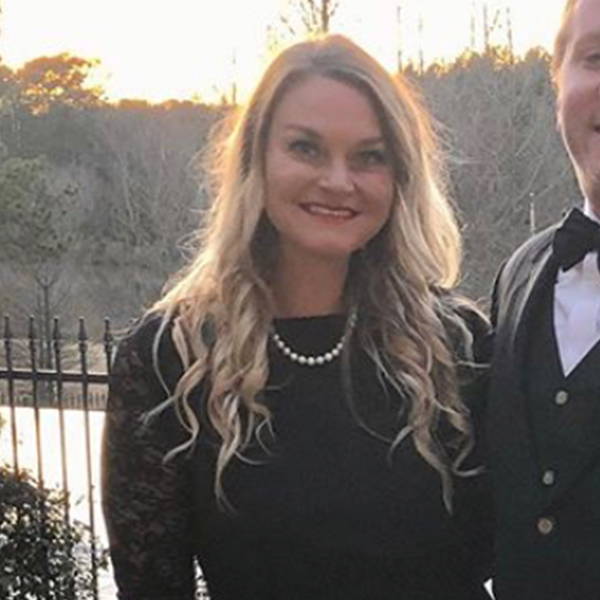 Jillian Keeney
Marshall, TX
Nominated by Lindsey Cooper

I have had a front row ticket to watching Jillian use the gifts that God equipped her with to enrich and bless children in public education for the last 11 years. She thrived in the KG and 1st grade classrooms, was able to reach all grades as a PE teacher, served students with behavioral needs and is now an Educational Diagnostician, working as an ARD facilitator in Marshall ISD. She loves students as her own and is a blessing to her community!
---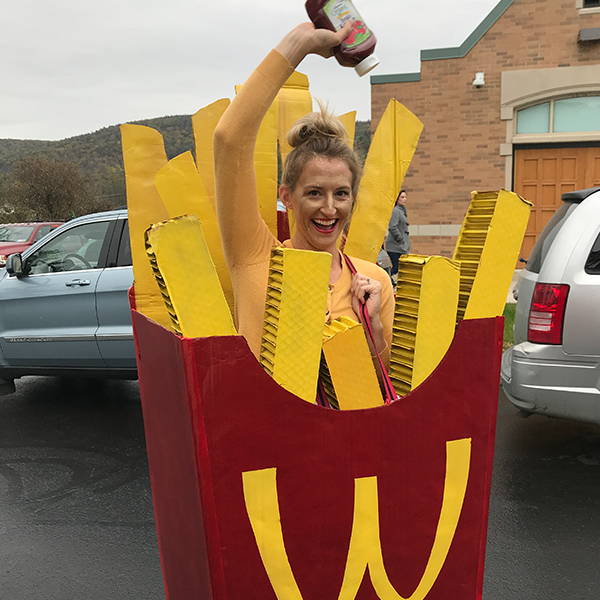 Nominated by Andrea Oriend

Kate has been my 6th grade colleague, but more importantly my friend, for many years. We have worked together long enough to finish each other's sentences and convey entire conversations with eye movements and facial expressions. Through our emergency teaching in the spring and our hybrid back-to-school season, Kate has done an incredible job of keeping students engaged and learning, despite the hurdles. On top of that, she is an awesome mom to three kids who need her love, guidance, and attention too. Additionally, she serves as our Union president, which means she has been a part of all reopening meetings and has advocated relentlessly for our students, our staff, and all families in our district. Kate truly is essential, and I don't know what I'd do without her!
---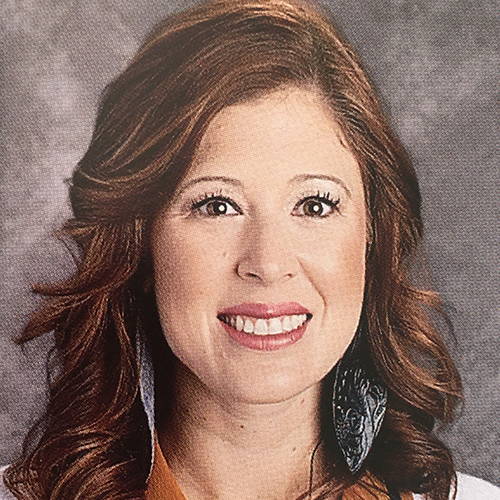 Sarah Tallman
Prosper, Texas
Nominated by Maria Trujillo

Sarah Tallman is a dedicated and caring teacher. She has demonstrated her commitment to her students and parents through constant communication regardless of the day of the week. She is never "off the clock" and she puts herself in other parents' shoes.

Given the pandemic, so many of us were worried about our kids going back to school in August. Parents were not allowed to walk their kids into school. She took first day of school pics with each student (wearing masks and all) and emailed them out to us. In addition, we emailed her about a math worksheet on a Saturday, and she called us right away with a solution. We did not expect a response on a Saturday, let alone a call. These are just a few examples of many that demonstrate her solid communication skills and her dedication as an educator!
---
Laura McCauley
Prosper, TX
Nominated by Brian Floriani
What is this educator's superpower? HEART OF GOLD

The children of Prosper are blessed to have Laura in the District. Laura is loyal, hardworking, caring and will do anything for ANYONE; candidly, I'd like to be more like Laura.  

She might be relatively new to teaching but I know she IS & WILL be a game-changer for many students & families.

I love you sweet cuz!
---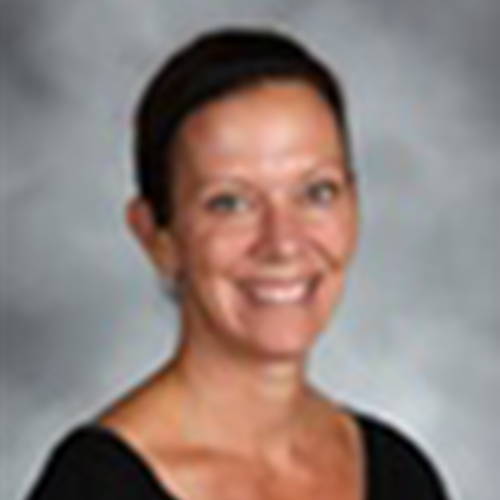 Tina Schenk
Buffalo Grove, IL
Nominated by Amy Goldstein

Tina Schenk in an amazing education leader 24 hours a day. As principal of Tripp Elementary School, she works tirelessly to provide a high quality education and support the social/emotional needs of students. Every Student, Every Day! Tina builds thoughtful and caring relationships with everyone involved. Students, parents and teaching staff. Tina is honest, supportive and caring. She is tireless in her efforts to provide so much for the Tripp school community. I am so grateful to have Tina at the helm of our school.
---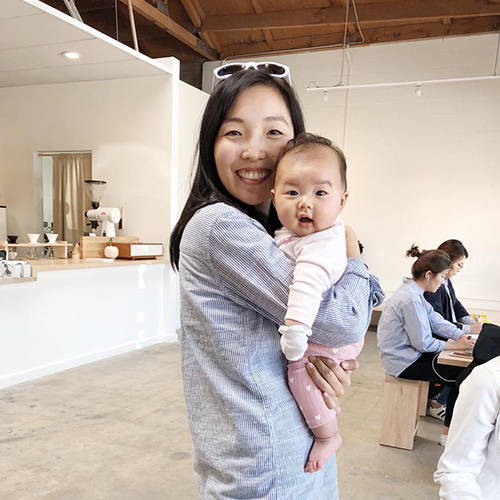 Esther Chae
Buffalo Grove, IL
Nominated by Amy Goldstein

Esther teaches third grade at Tripp Elementary School. I have had the pleasure of knowing and working with Esther for several years now. Esther has a particular superpower which makes her an extraordinary educator. You see, Esther is a very kind and thoughtful person and by leading by example, she plants the seeds and nurtures these qualities in her students. I don't even know if she realizes it sometimes. She so often gently suggests to her students that they should practice kindness. Write a note, draw a picture or send an email just to brighten someone else's day. She shares stories of kindness with her students. Sometimes true stories, some fictional stories. Her best qualities seem to be contagious amongst her students and what you begin to see in her classroom is a community of kindness. The education profession is elevated by Esther Chae.
---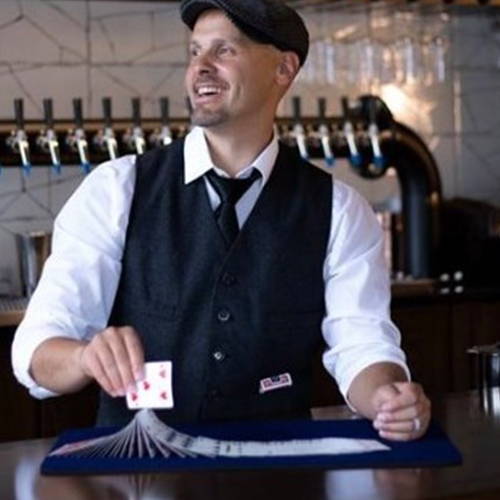 Joshua Cecil
Noblesville, IN
Nominated by Kennedy Winfrey

I must admit Mr.Cecil was one of the highlights of my high school experience. I met Mr.Cecil my junior year in English class. From the very first day of class I knew he would be one of my favorites. He was full of charm, telling jokes and showing the class magic tricks. A lot of other students liked him too. Luckily I was able to spend my senior year with him as well in a film literature class.
Within those two years he had made an impact on my life. He encouraged me to show my writing skills and be the best student I could be. But this had an effect on me beyond school grounds too. I used my writing skills and outspoken voice to write speeches and speak at a protest within my community in which he was able to witness and we shed tears together out of pride. Everyone once and a while you meet a teacher that you connect with and look up to, but even rarely you meet one that you will remeber for the rest of your life. I know I will always remember Mr.Cecil.
---
Nominated by Katie Porter  
Ginette's superpower is connecting students with professional writers. She has an amazing Flipgrid full of famous authors, and even in the face of Covid restrictions, she has found ways to host virtual writer visits. Her passion for middle grade literature and its authors is utterly infectious, and her students as well as our entire learning community are the beneficiaries of her passion and commitment.
---
Nanette Krampitz
Richmond, TX
Nominated by Sierra Fracht
Mrs. Krampitz was an amazing teacher! She always had a gift of making her students feel special. She encouraged and allowed her students speak their minds in order to allow the students to, not only, be heard but also valued. I visited her whenever I came home from college, and she even came to my wedding. Now that I have kids, I still visit her occasionally and hope to always be a part of her life.
---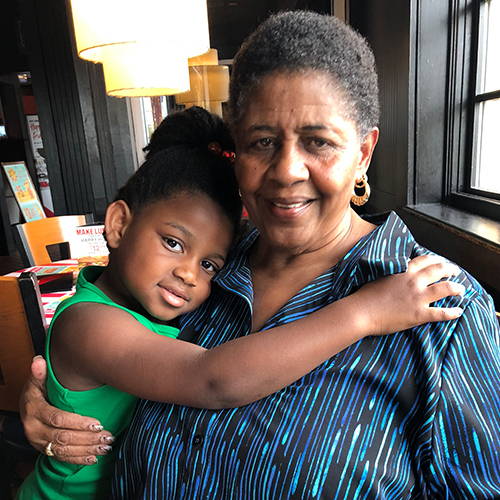 Etta Pulliam
Indianapolis, IN
Nominated by Michelle Scott

Etta Pulliam is a retired CPS teacher from Chicago. She volunteered 3 days a week in her granddaughter Lauren's Kindergarten class until 2 days before COVID-19 closed the schools in Indianapolis. She misses working with early childhood students and now helps Lauren with her weekly spelling words via FaceTime. Her superpowers are generosity, compassion, teaching young learners and being a great mother & grandmother!
---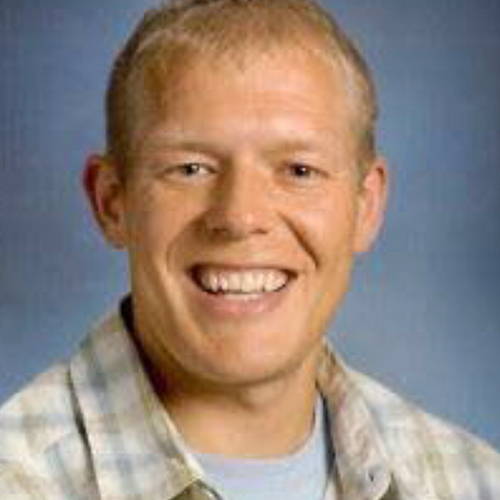 Andrew Boncher
Bristol, Wisconsin
Nominated by Ella Skelton

Throughout my years in school, I've never met an educator more inspiring than Andrew Boncher. Mr. Boncher was my freshman year biology teacher. It's been three years since he taught me in a classroom, but in life, he never stopped teaching me. He is the kind of teacher that truly cares about where his students end up in this world. Not only did he inspire me then, but he continues to do so, in my efforts both in the classroom and on the soccer field. Mr. Boncher saw my potential as a student and as an athlete, even when I wasn't at my best. Teachers like this deserve to be elevated!
---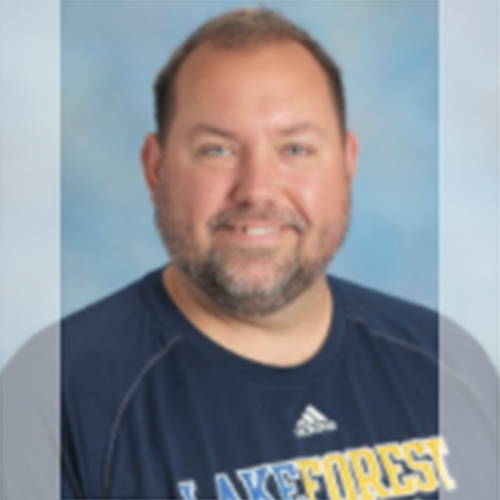 Tom Soprych
Lake Forest, IL
Nominated by Martha Zeeman

Tom's superpower is the 3Cs - commitment/connection/community Tom is a wellness teacher and a football coach. All three of my very different children have had Tom as a teacher and the best thing he taught them was the importance of looking people in the eye and a hand written thank you note. Tom understands that school is a community and everyone in that building plays an important role inside and outside the building. Tom is so committed to his role as a teacher, mentor, and friend. He motivates kids to be be better people on the football field and in the building. Tom is known throughout the building for his pulled pork, which he makes for the entire school once a year. All of my children learned that that most important thing is to be grateful, kind and to do what you said you would do from Tom
---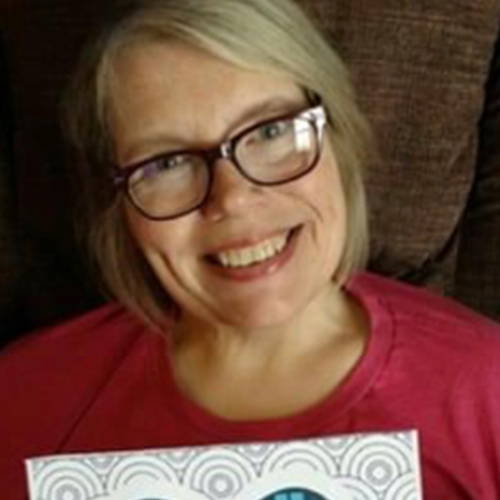 Ann Cothron
White Bluff, TN
Nominated by Angie Owen

Ann is a teacher librarian at the local, rural elementary school with 450+ students. Ann connects with her students through the books she uses to teach library lessons. Often this connection leads to students visiting the small community library in White Bluff, as well as getting library cards through the local public library. Mrs. Ann is loved at her school!
---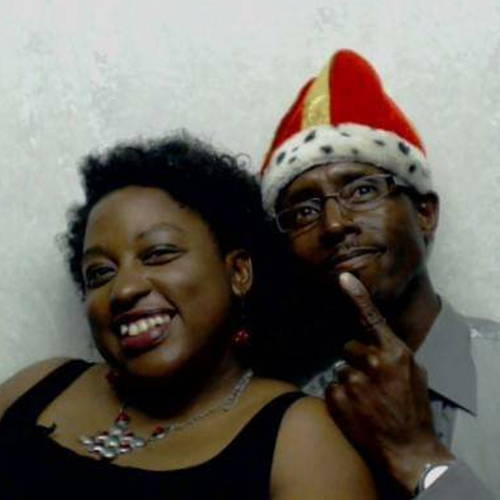 Schandalita Allen
Plaquemine, LA
Nominated by Christie Edwardd

Mrs. Allen has been a huge asset to our school, especially right now with remote learning in place. She has helped teachers juggle both virtual learning and face-to-face learning simultaneously with her knowledge of technology! She works so hard and deserves to be recognized!
---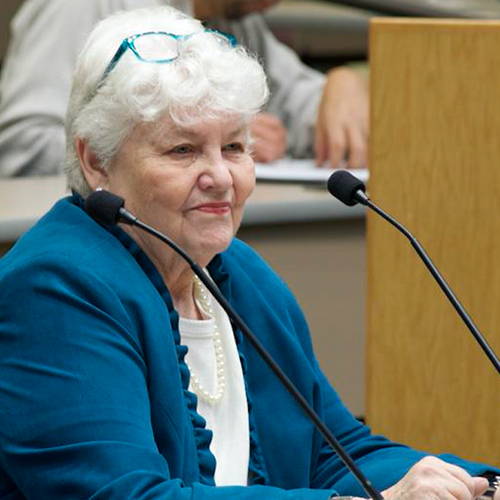 Ernestine Krehbiel
Wichita, Kansas
Nominated by Sandra Davies

No student ever left Ernie's classroom without knowing that knowledge is power and they hold the power to make the world a better place. From her early days marching in the Civil Rights movement to her activity today with the Kansas League of Women Voters she has always taught through her actions. Not only has she touched tens of thousands of kids throughout her career, she also inspired hundreds of her students to become teachers to keep the torch for passion about learning burning. Back in 1990 when I was her student teacher she was so encouraging when I created a reading room in a nook in our classroom for teenage parents to bring their babies in for reading time. She's lived her entire life instilling a thirst for knowledge in all her students. A true educational hero!
---
Nominated by Randy Chambers

I have known Coach Mark Wood for eight years and as a result of observing and experiencing his uncommon leadership and depth. In 36 years of coaching and leading leaders, I have never encountered anyone more passionate about reading. He devours books, over 75 a year, and as a result leads his family, team and classroom at an elite level. Through his reading he has also experienced physical healing. Finally, no leader I have met is more effective at building transformational culture and strategically developing leaders. Coach Wood is elite and ESSENTIAL! His unparalleled pursuit of personal development is a priceless wellspring for everyone he leads and the leaders he impacts and convicts quite frankly to read, Coach, lead and build culture beyond where they are.
---
Kelly Mendoza
Orland Park, IL
Nominated by Susan Jachymiak
Mrs. Mendoza is a teacher who will always hold a special place in my heart. She cares about each of her students and wants to ensure a positive environment in her classroom. When I walked in through the doors of her classroom as her student, I instantly felt a sense of warmth and kindness. She helped me develop a love of the Spanish language, and she truly captivates a remarkable educator who is all in for her students. She also helps organize St Baldricks and is a true leader. She inspires me to be a better person, and I admire all that she does. She will continue to impact lives. I have no doubt about that, and I am thankful I had her as a teacher.
---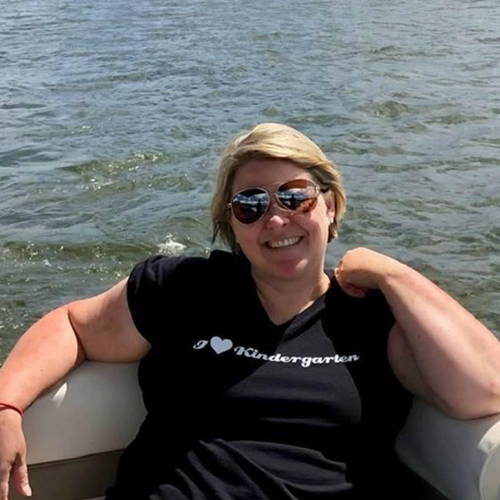 Kristen Halasz
West Brookfield, MA
Nominated by Mary Anne Matys

Kristen is an exceptional kindergarten teacher!! She build relationships with students and families. I worked with her until I retired and I was always in awe of how much she got done in a day.
---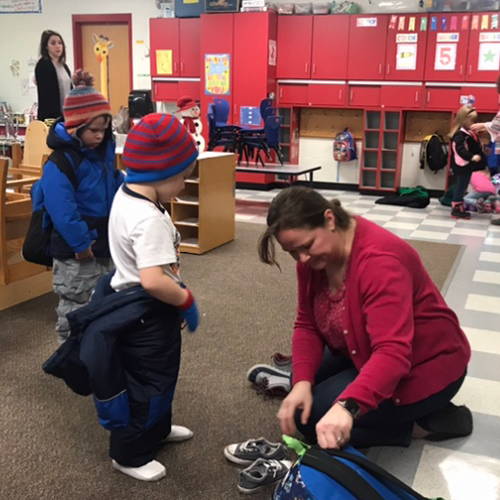 Darlene Manzaro
Warren, MA
Nominated by Mary Anne Matys

Darlene is a career changer, and is in her second year teaching preschool. Her dedication to her special needs students is impressive. I volunteered in her classroom after my retirement and found her to be supportive and loving.
---
Nominated by Mary Anne Matys

Amie is ofof the most dedicate teachers I ever met! Her love for he inner-city children is evident in everything she does. She goes above and beyond! I had the privilege of volunteering in her 3rd grade class and was über impressed.
---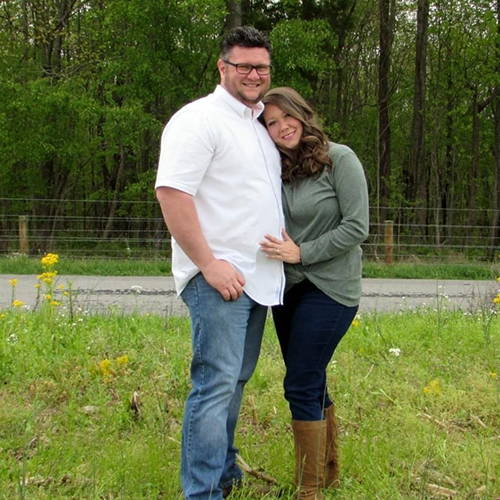 Jessica Nunn
Horse Cave, KY
Nominated by Amanda Nutt

Jessica is not only a great colleague but she's a wonderful teacher. She goes above and beyond for her students and she is always encouraging them to be on top of their school work and pushes them to do their personal best! She does all of this while running a home with her husband! She's a great influence for those around her, and a dependable colleague and teacher for students!
---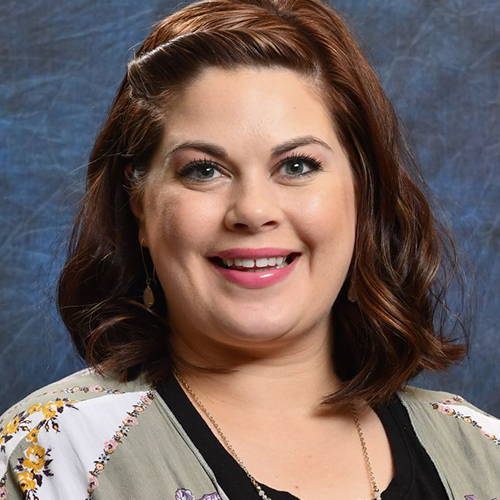 Blakelee Alexander
Waco, TX
Nominated by Destini Stead

Mrs. Alexander is an elementary teacher who goes above and beyond to break down barriers between social injustice/race issues going on in the world and her classroom by creating a healthy learning environment to explain these issues to her students. During the protesting error over the summer she asked for funds from friends on social media to purchase books that wold share stories of people of color and there struggles. I think it is amazing to shed light on these issues at a young age to help kids realize it's ok to be different, every race is just as important as the next. The passion she has to make a difference is very refreshing, and the fact that she put forth effort to acknowledge this major issue in our country is amazing. I know she treats all of her students the same regardless of there race, and I am glad my daughter got to have her as a teacher.
---
Nominated by Destini Stead

Mrs. Rumsey is a teacher at our local elementary school. She has always been an amazing example of what a teacher should be. She has modeled skills such as patience, kindness, and compassion with every student she has crossed paths with. She taught my daughters so much in a way that set her apart from any other teacher they have ever had. Her love for teaching shines through her struggles in her personal life, and I'm proud that my girls got to be a student of hers.
---
Mike Stanton
Watkinsville, Georgia
Nominated by Alana Stanton
Mike Stanton is an amazing educator! He works hard to help his students code, build, wonder, persevere, and think. He makes his students excited to come to school each day. Mike is a gift to OCPS and we are all better for knowing him!
---
Amy Boehning
Mililani, HI
Nominated by Kristi Stanton
Amy has taught History for over 20 years. She has been a National History Day ambassador and has worked with students on projects to learn about soldiers from Hawaii who died on D-Day during World War II. She gives her all to her students and they love her for it.
---
Loretta McClintock
Murraysville, PA
Nominated by Loretta McClintock
What is this educator's superpower? Debbie worked in the business industry first and then decided to go into education. When I met her she became a Reading Specialist in an elementary building. She wanted to help every at risk student to be a reader. After identifying students weaknesses, she found ways to reach out and support them. She became a member of the team helping these students. Classroom teachers looked to Debbie for suggestions, speech therapist joined the team, the librarian and principal too. Debbie also offered training to parents so they could help their child at home. The District moved to full day kindergarten and Debbis was selected to help build the new curriculum and to train the K teachers . The entire program was so successful Debbie and I were asked to share our documented program with other districts In our county and even at state conferences. Debbie touched students lives in her building, her district, the county and the state. She is retired now but so deserving of recognition for her many contributions to the education of her students.
---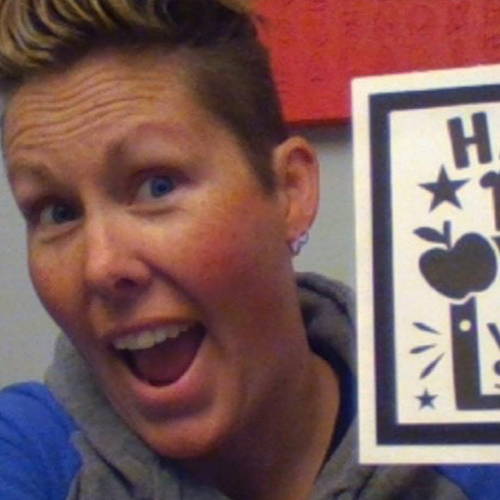 Jennifer Reid
Minneapolis, MN
Nominated by Marcus Leab

Jen is a special teacher. For students, she makes physical education engaging, even when it's done over Google Meets. Her students dance, run, and learn important Health items. As a colleague, she helps and guides new teachers and always has a smile while she does it (ask her about her opening of the year board too). I'm proud to nominate her.
---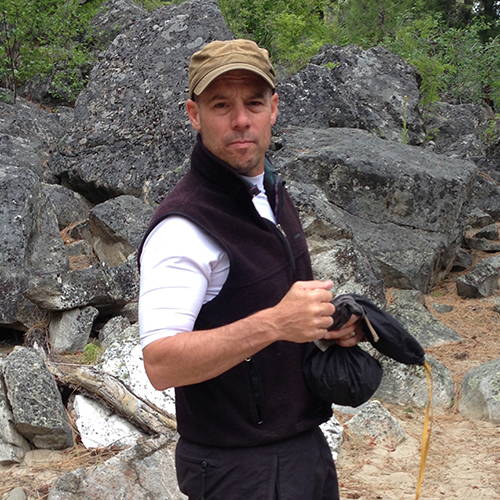 Nominated by David Filkin

Judd: Is a life long learner and reader (full disclosure: we are in a book club together with several other college friends. I have known Judd for over 30 years). He teaches at a charter school for higher risk kids. Judd teaches english/literature.  

He knows, firsthand, how behavioral choices have consequences and cares deeply for at risk teenagers. He has an incredible library and nearly photographic memory of everything he has read.  

His superpower could be photographic memory. He would be an absolutely wonderful ambassador...because he is already committed to the cause! Happy to share more about Judd....
---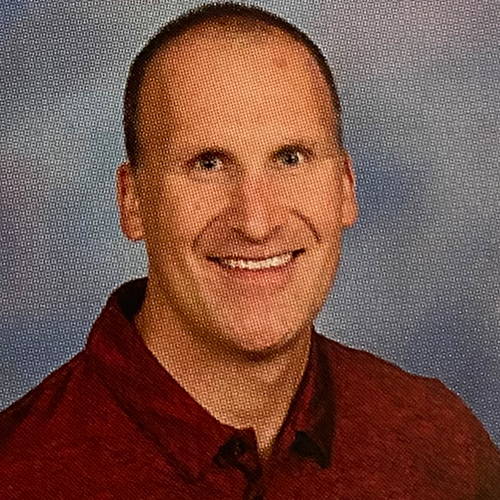 Gregg Thompson
Gurnee, Illinois
Nominated by Max Floriani

Throughout my years as a student athlete in middle school, Mr. Thompson was an individual that I would look up to each and every day. He was my social studies teacher in 6th grade and my basketball coach in 8th grade. He would always push me to become the best student that I could be and believed in me as a player on the court. Even when things weren't going our way, Coach Thompson would always find the good in every situation we were put in. I looked forward to his class each day and we talked about sports on a daily basis which I loved doing. Whether it was school or athletics, I enjoyed all the time I spent with him. His presence is appreciated by many. Educators like this need to be elevated!
---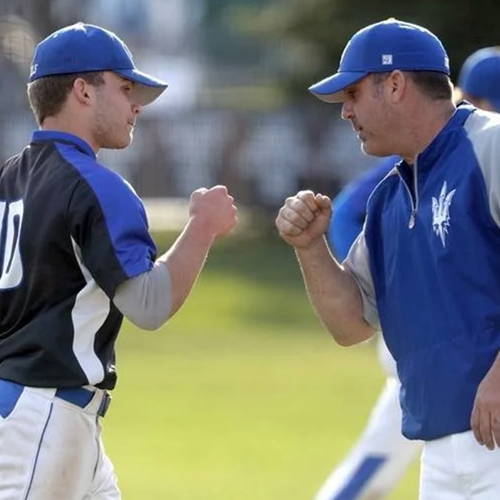 Clint Smothers
Gurnee, Illinois
Nominated by Savvy Smothers

Mr.Smothers is someone that kids go to trust. I've seen it first hand. He is a fun teacher and an awesome coach.
---
Nominated by Ishaan Shah
In all of the madness that surrounding my junior year (2019/20) with difficult AP classes, the soccer college process, standardized testing, and COVID, Mr. Bird's class made it all easier. I always felt at home in his classroom and he personally ensured that each and every one of his students was being tended to for their specific needs. He took me under his wing and through his mentorship my love for English class and appreciation for life grew. Because Mr. Bird did not only teach AP language and composition, he taught me life lessons and guided me to be the successful young man I am today. I am very thankful that he was my instructor, and I respect him as a teacher and as a man.
---
Nominated by Mira Hovey
I feel that this educator should be recognized for how much care and interest they put into their students personal lives and how understanding/aware they are of the struggles of being a teenager. They make it their top priority to make kids feel comfortable and stress free in their class and are always checking in on everyone's mental health. Having such a caring environment in a class made it easy to get help and want to succeed.
---
Peggy Halloran
Mundelein, Illinois
Nominated by Mia Salvi
Dr. Halloran is my teacher for AP Chemistry and was also my teacher sophomore year for Honors Chemistry. She is the best teacher I've had throughout high school not only for her role in the classroom, but also for how she cares for and treats her students. She puts time and effort into making each and every class meaningful and productive, and always does it with optimism. Every Friday, she reads to her classes a particular prayer about friendship that I will never forget. She is the kindest, hardest-working teacher I know!
---
Bernie Floriani
Gurnee, IL
Nominated by Nicholas Diana
Mr Floriani was a amazing person with his words. He would inspire me and my friends all the time. One thing that he said "right now means everything". When you listen to these words there are lots of meanings but why I take from this is that when you are doing something make sure you put 100% in everything you do. I've taken this quote with me when I play soccer and every time I feel unmotivated those words always inspire me to go harder.
---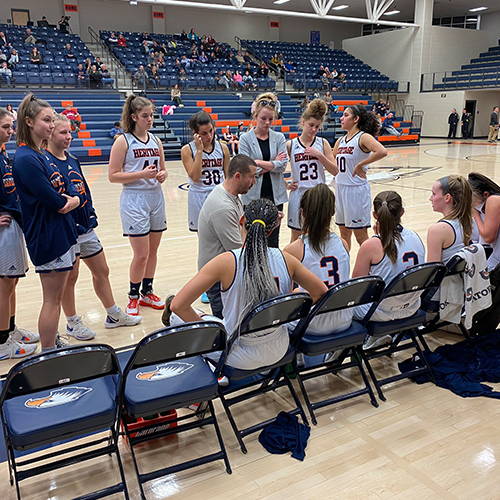 Nominated by Jim Davis

Coach Josh Laymon teaches Physical Education and is the Head Women Basketball Coach at Rogers Heritage High School in Rogers, Arkansas. Coach Laymon strives to not only be a successful coach but a leader of influence. He challenges himself to read leadership books so can apply his new learning to impact young people and leading his coaching staff.  

Coach Laymon's superpower is bringing the best out of anyone he works with.  
---
Nominated by Peachy Johnson
Mr. Oddo is there for every student and teaches them many amazing life lesson. He teaches a ceramics class but leaves so many Life changes experiences with many students. Mr. Oddo has helped with so many life changing events and had always been there to help and support me. He makes a deep connection with every student and every person who has come in contact with him has had something amazing to say about him. He is the best teacher I have ever had and deserves so much thanks for what he has done. He has also been teaching for many years and has affected many students. Last year I had the hardest year and Mr. Oddo was there for me and supported and did anything he could to help me. This is how teaches should be, not just be there to teach the student but be there to help them grow into an adult, and this is exactly what Mr. Oddo does. I have not meet any other teacher like him and I think he deserves this award more than anyone else.
---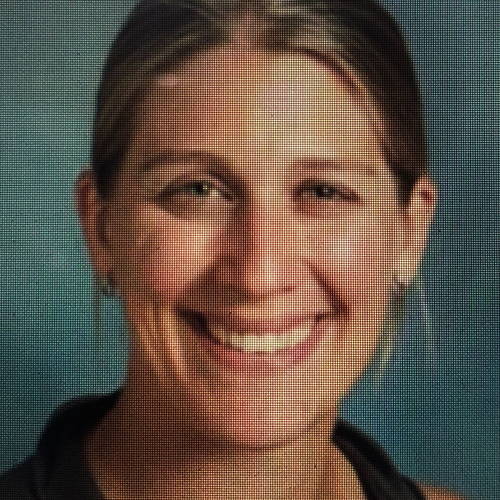 Nikol Olszewski
Libertyville, Illinois
Nominated by Mia Zaccaro

Mrs. O is the kind of teacher that truly makes her students feel special. The moment you walk into class she greets you with a smile and enthusiastic "how are you". It's apparent that she really means it. She truly cares about how her students are doing and will go above and beyond for them. Mrs. O cares so much that she might even switch up her lesson plans for the day if that means making her students happy. When she is teaching the curriculum, however, she does it in a way that makes you feel excited. She turned a math hater into a math lover:) Not only is she a fabulous math teacher but she truly is the most kind and caring person I have met. We need more Mrs. O's in this world!
---
Nominated by Amaan Rakhangi
Mrs. Kubik's superpower is her ability to adapt and give 100 percent effort for her students, no matter the circumstances. There is no teacher that spends more time preparing than Mrs. Kubik, and even though she's been teaching for years, she's always reaching out to me for feedback. A story that comes to mind is when she came to school after a tragedy in the family, and still taught at her usual level, knowing how important it was for her to be there for us. Furthermore, she seamlessly shifted online when the pandemic forced us out of school, and kept class fun even from home. Above all, she was a great mentor for me and helped me develop good habits for when I arrived at college.
---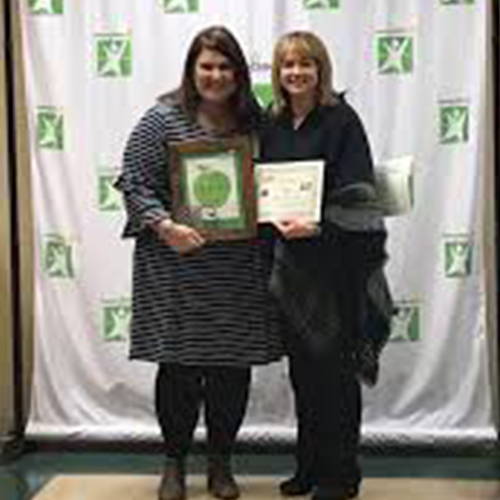 Jessica Burns
Hattiesburg, MS
Nominated by Kayla Quinn

What is this educator's superpower?
Jessica Burns impacted our life about 3 years ago! She dedicates her life to her students and any student that surrounds her! She has a contagious smile, and a heart of gold!!!!! She has recently won teacher of the year, but she deserves more!!!
---
Jennifer Wicks  
Gurnee, IL
Nominated by Cleo Hundley
This educator is amazing beyond words. She has such a passion to teach and is so selfless. She always puts her students before her and works day in and day out to give her students the best material fitted to them and their skill level.
---
Nominated by Sophie Troy
Mr. Boncher goes above and beyond in the classroom. He has always encouraged students to be the best versions of themselves. He truly is a superhero.
---
Christopher Stock  
Gurnee, IL
Nominated by Tatum Courchene
Mr. Stock isn't my teacher at the moment, but I had the privilege of being his student last year and I only have good things to say. This man changed my whole perspective on school and life in general. He got me through the hardest months of my life without even knowing it. He had faith in me when i didn't in myself. He cared 100% about every student and their wellbeing way before their school work. I think about him everyday and how he is truly one of my biggest inspirations.
---
Kathleen Korbas  
Kenosha, Wisconsin
Nominated by Tatum Cantrell
Mrs. Korbas is one of the most personable teachers I have ever known. She taught my AP psychology class in junior year. I got a 4 on my AP exam even through Covid-19. Countless extra meetings when prepping for the exam, answering any emails, and even making cakes for her homeroom students' birthdays. The insightful labs we would do just shows how much creativity and passion she has for her job alongside getting her Master's degree!
---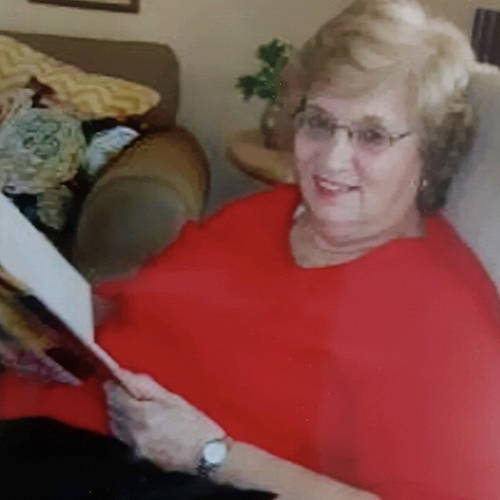 Vicky Howell Swanson
Hutchinson, KS
Nominated by Suzanne Brown Mahoney

Vicky Howell Swanson was my third grade teacher at Valley Pride Elementary School in South
Hutchinson, KS. What I remember and appreciate most was her desire for us to be curious learners and to make sure we understood the material she was teaching. I was always excited to see the bulletin boards and "decorations" she put up focusing on our study topics and now reflecting back on those as an adult, it is obvious how much time and effort she spent in creating them.

Mrs. (Howell) Swanson held us accountable, which was a valuable lesson in grade school which prepared me well for high school and college. She kept learning fun and since I loved reading, she continued to build my enthusiasm for reading and books. My favorite time was when she would read aloud to the class.

What I really want her to know is she prepared me well by fostering a love of learning and helped develop my desire to be a conscientious and successful student. I always knew she cared about me and wanted me to learn and do well! Thank you Mrs. Swanson for all you did for me and the many students you nurtured and taught in and out of the classroom!
---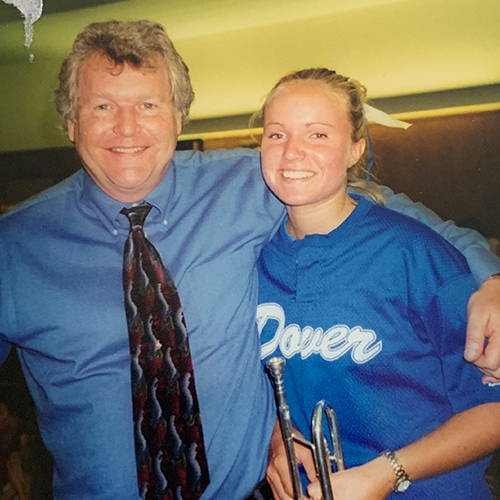 Nominated by Lindsey Floriani Arterburn

Mr. Rinker is a former middle and high school band director. He taught hundreds of kids over the years before retiring, one of them being me! He taught me how to play the trumpet, and I was lucky enough to have him as my teacher in both middle school and then again in high school. He pushed and challenged us to do our best, kept us laughing, directed concerts that made all the parents proud, and led one heck of a marching band! He's what made being in the band cool!! Thanks for the memories, Mr. Rinker!
---
Deana Fisher
Minneapolis, Minnesota
Nominated by Karen Ausejo

Deana and I met when we were in the Peace Corps together from 1996-98. She singlehandedly created a soccer team for young boys in a small coastal town in Ecuador. She now teaches English and is one of the most kind, caring, down to earth, and humble people I know, supporting her students with humor and dedication. Mountain biker, hiker, dog lover extraordinaire. Proud to nominate her and recognize the incredible work she does.
---
Amanda Peterson  
Bangor, Maine
Nominated by Jim Connell
Amanda won Teacher of the Year! I read about her in the newspaper and admire what she has done. Her students say she is excellent at zeroing in on her students talents and bringing them out.
---
Carol Friend  
Wheat Ridge, CO
Nominated by Suzanne McKenna
Carol Friend is a retired AP Calculus teacher, MY calculus teacher from the (cough, cough) mid-80's. Last month I went to visit her again, and this time I brought my 18 year old daughter. I bring this up because the same characteristics of being a fabulous teacher are still there. She forges a connection through sheer joy and inquisitiveness, she is passionate about life-long learning and exploration, and she makes you feel like you are the smartest and most interesting person around. It's not about the class she taught, although if she can get me to understand how to calculate the volume of a torus (e.g. a donut), she has to be good! It's about being a role model who made me confident and excited about learning, and to go out into the world as a kind-hearted and positive force. When a teacher can inspire a student to do that AND have those values trickle down to the next generation -- that is the mark of remarkable educator! P.S. The volume of a donut?   ... Not nearly big enough!

Carol's superpower? Her infectious laughter -- I can hear it in my head whenever I think of her and it makes me smile every time!
---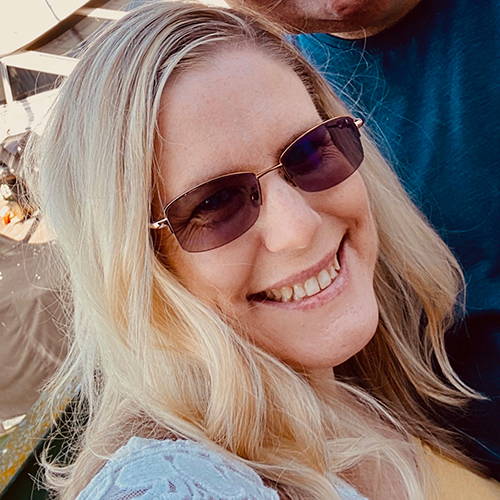 Nominated by Julie Abdallah

Poverty presents one of the biggest barriers to learning for many kids, but not the second graders in Mrs. Amy Kuhn's class. Mrs. Kuhn has been passionately teaching and going the extra mile for her students at John J. Pershing Elementary School in Madera, California for the past 15 years. Most of her second graders come from low income families where English is their second language. Mrs. Kuhn is not only their teacher, but she is their advocate, cheerleader and mentor. She greets her students every morning with a warm smile to start their day off on the right foot. This has been even more important in these uncertain times of COVID-19 and distance learning. Amy has worked hard along with her colleagues and her school district to make sure that all her students had computers and were able to log on to them to ensure that they could continue learning.   Christine Riche, the Vice Principal of Pershing had this to say about Mrs. Kuhn "During the time of distance learning, it is vital for the students to know that they have a cheerleader in their corner. Mrs Kuhn is the perfect person to fill this role for them. She is full of energy and always has an encouraging word for her students. We are blessed to have her at Pershing." This world needs more teachers like Mrs. Amy Kuhn.
---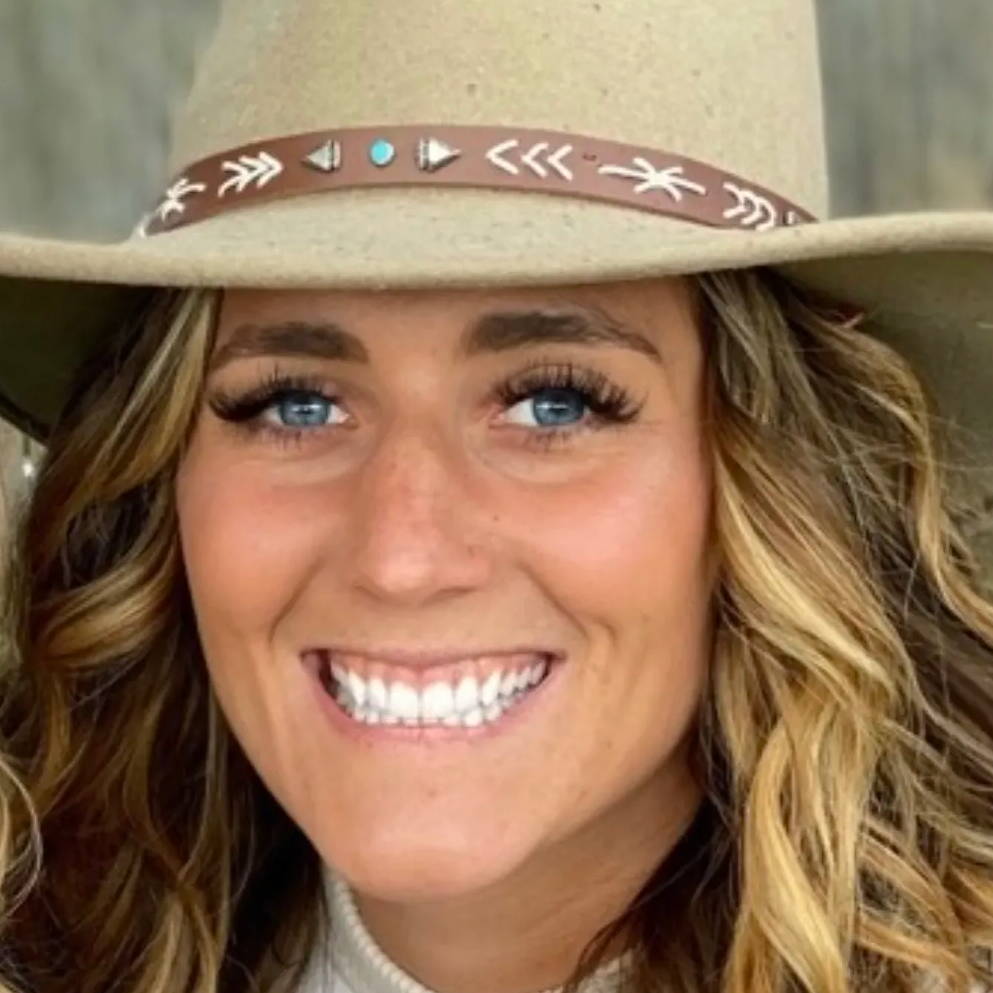 Shelbi Kusler
Helena, Montana
Nominated by Kathy Kusler

Shelbi started her career taking a long term subbing position as a Math teacher which was not her field but she thrived! Midway through the pandemic hit & she had to adjust to an online platform. She then accepted a full time position in her field in a new city where everything is much different. Again, she is making the Best of the situation by bringing positivity & creativity to her students! both online & in the classroom. She is extremely conscientious of the stresses that many of her students are currently experiencing & is mindful to teach with extra doses of patience, compassion & empathy. She encourages her students of Health & physical education to "move" not because they "have to" but because they "get to".


What is this educator's superpower? Positive Energy
---
Quinn McGlothlin  
Plentywood, Montana
Nominated by Shelbi Kusler
Quinn graduated from the University of Montana Western and now teaches PE in Plentywood, Montana. He stepped into his first year of teaching during this pandemic, ready to take on the challenges. Quinn is an enthusiastic teacher filled with positive energy. He will do whatever it takes to make sure his kids are having fun and enjoying physical activity. Quinn's type of energy is what makes PE classes memorable!

Quinn's super power is putting smiles on people's faces.
---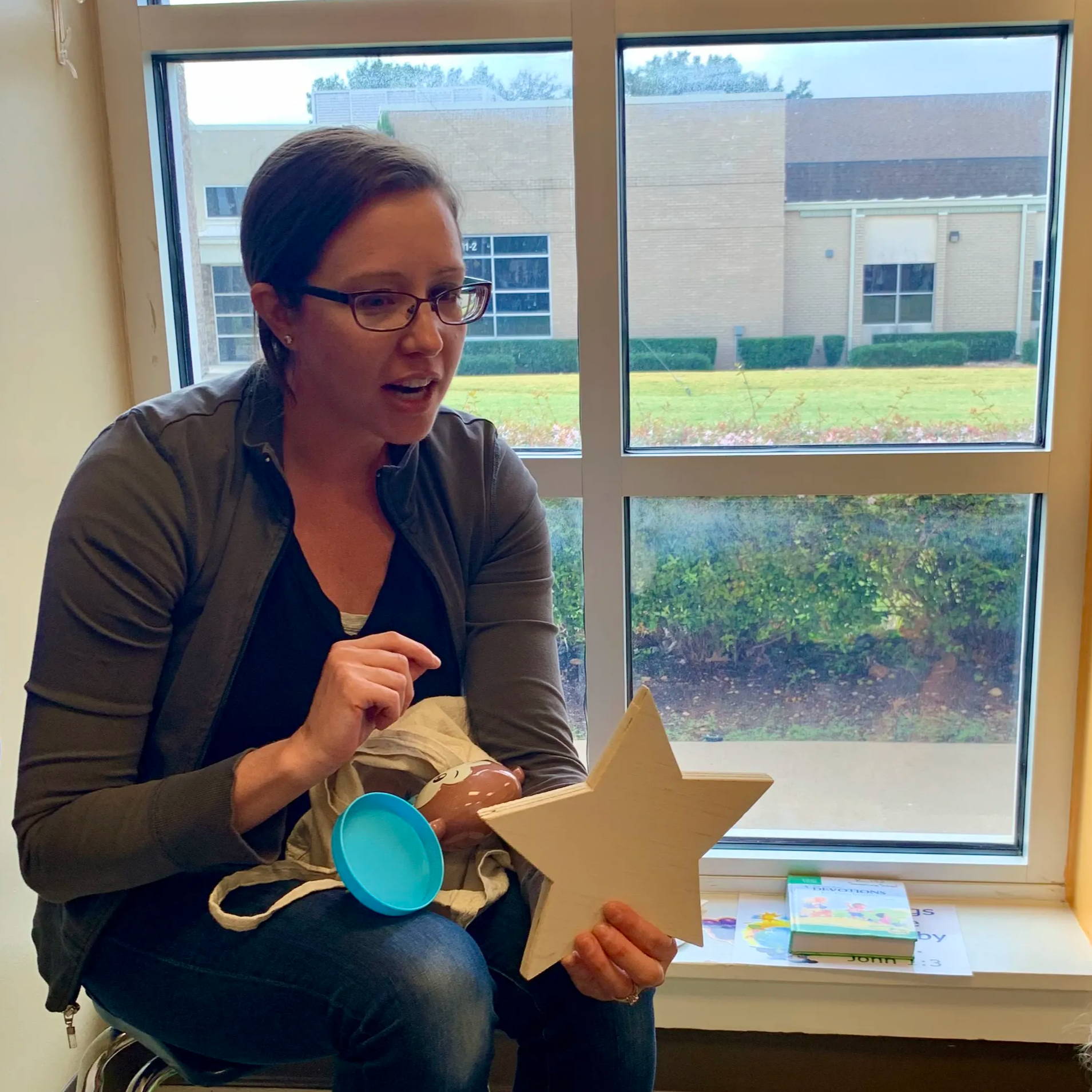 Nominated by Lindsey Floriani Arterburn

I have the privilege of teaching 3 year olds with Julie AKA Mrs. Hunter. She is joyful, patient, attentive, and loving. (Really that list of traits could go on and on!) The circle times she plans and leads are thoughtful, meaningful, and engaging. You rock, Julie! Keep up the good work!!
---
Nominated by Lindsay Carson
Kim has the heart of an angel, a passion for education and a genuine interest in seeing her students succeed.   She believes every student has abilities, every student doesn't learn the same and that every student deserves a chance. Kim's superpower is her ability to give 110% to every single student in her classroom every single day for the year she has them and the even the years after while juggling being a mom of two and a wife. She shows up even on the hard days. She shows up because she has gifts to share.
---
Chelsey Sutton  
Imperial, Nebraska
Nominated by Jordyn Arterburn
Mrs. Sutton is an expert when it comes to incorporating technology into her classroom. She gets her students excited to learn new things and is a great help to her colleagues, too! She's got great ideas that she shares and she's not afraid to try new things!
---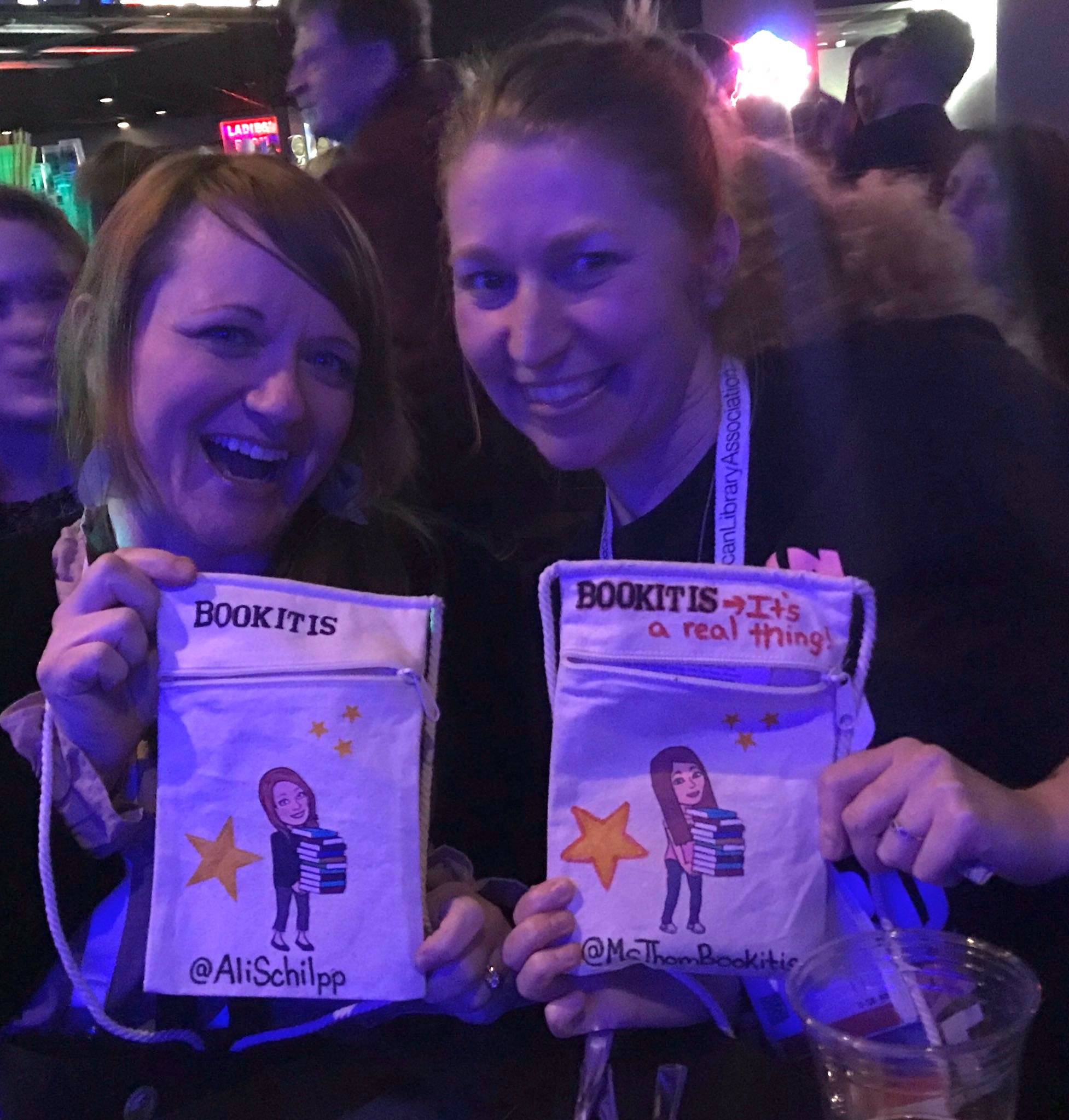 Melissa Thom
West Hartford, Connecticut
Nominated by Ali Schilpp

What is this educator's superpower? I just can't say enough about Melissa Thom's infectious love for books! She has an intense admiration for collecting but most importantly sharing books! She is best known for her school-wide culture of reading initiatives. I know that her middle scholars are fortunate to have her but I would also like to credit Melissa for the work and support she provides for fellow school librarians. Her friendly and go-getter personality makes her a standout and a genuine advocate for school librarianship. She creates pillows and masks with literacy themed prints and recently became a Little Free Library steward. Her partner built her LFL for her recent birthday! Melissa has been a dear friend to me and many educators. She is very good at including and encouraging everyone to participate which was very much needed during our school closures. At a time when we were all unsure how to navigate as virtual librarians, she was a bright light! I hope to spotlight her and share her love of reading and connecting through stories!
---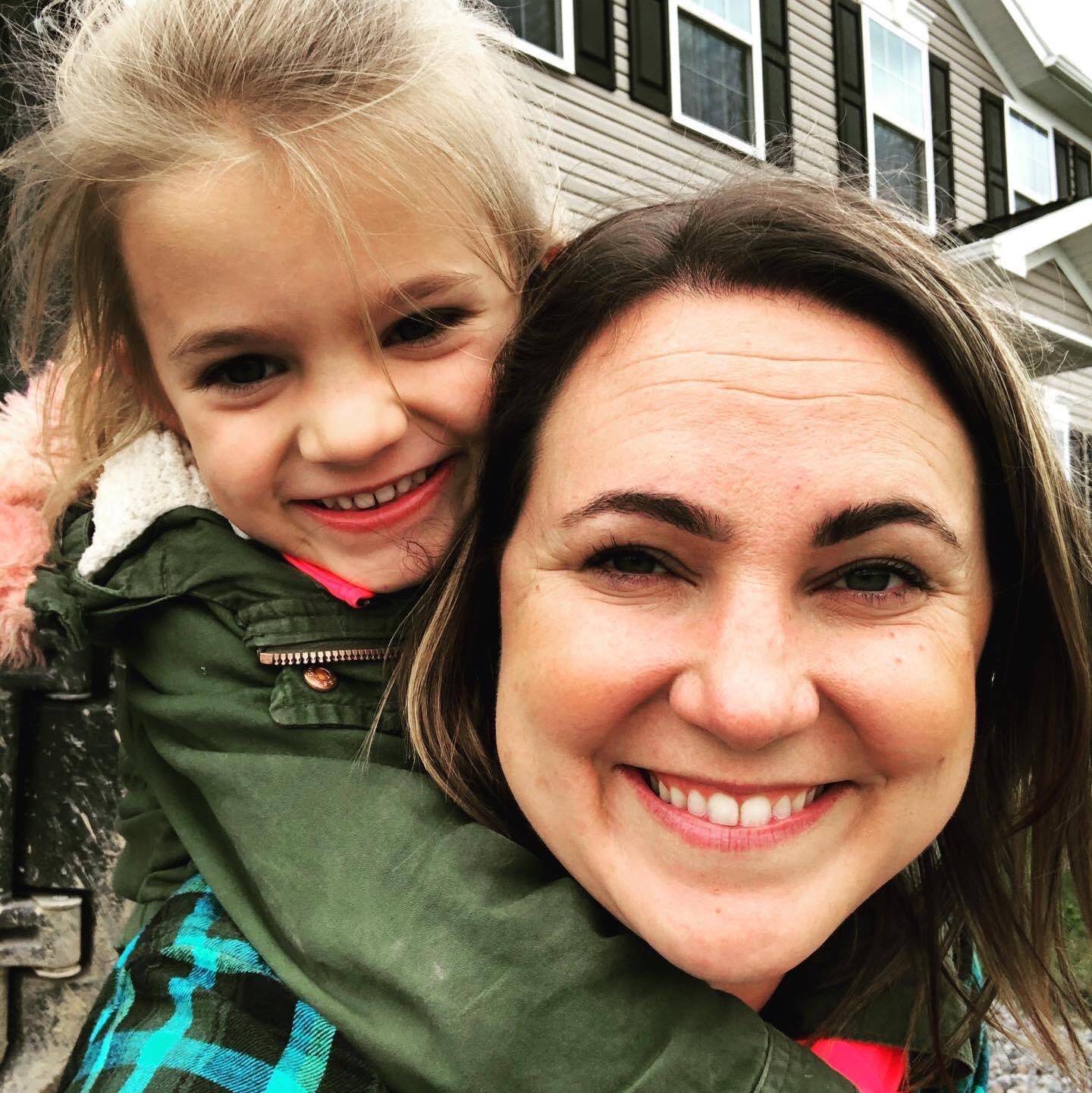 Lauren Peddicord
Bruceton Mills, WV
Nominated by Ali Schilpp

What is this educator's superpower? Lauren's superpower is her unwavering care. She was an outstanding middle school ELA teacher for 9 years and then knew that her calling was to be a guidance counselor. Lauren did make a very difficult decision to return to grad school and make a career change to become a guidance counselor. With two small children at home, this was not easy. She is now a counselor to students preK to 8th grade and can adapt to their SEL needs and provide true companionship. Many students say Mrs P is their favorite educator and counselor because she is approachable and chill. They often confide and trust in her advice and appreciate her loyalty. As her co-worker of 6 years, I can't think of anyone more deserving of a spotlight.
---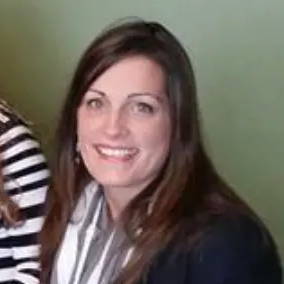 Nominated by Karen Pasquel

Mrs. Gould is a mother, reading specialist, first grade expert and now remote teacher who is proving that she can reach and educate students in a pandemic world. As a mother of three young elementary aged children, 2 of which, are twins with special needs, she offers honesty and empathy to parents who are supporting their own children with a remote educational experience. Mrs. Gould has embraced remote learning providing synchronous and A-synchronous (via Seesaw) learning experiences that truly target foundational reading skills. She is presenting rigorous phonemic awareness and phonics lesson with hands on, multi-sensory experiences to cement learning which is difficult in a virtual world. Due to her extensive background in reading, Mrs. Gould utilizes best practices to provide a strong literacy foundation incorporating gross and fine motor activities in her instruction. Young children enjoy movement and this engages both the body and brain in learning sounds and decoding/encoding skills. Her instruction is active and dynnamic-she is a treat to watch. She is a strong collaborator and works to provide extensive literacy supports to her students. At the end of her day, she also instructs her own children's education as they work through virtual learning. She reteaches and supports her own children, including, her son with academic needs. She does this with passion and a smile breathing life into a time enveloped with anxieties and provides structure and calm for our families and staff.
---
Jordyn Arterburn  
Imperial, Nebraska
Nominated by Laura McCauley
As a Kindergarten teacher and softball coach, Jordyn makes an impact on each and one of her students and players. In a year of uncertainty, she is giving her best to make sure her students are getting the best opportunity for success! Keep up the good work, Jordyn!
---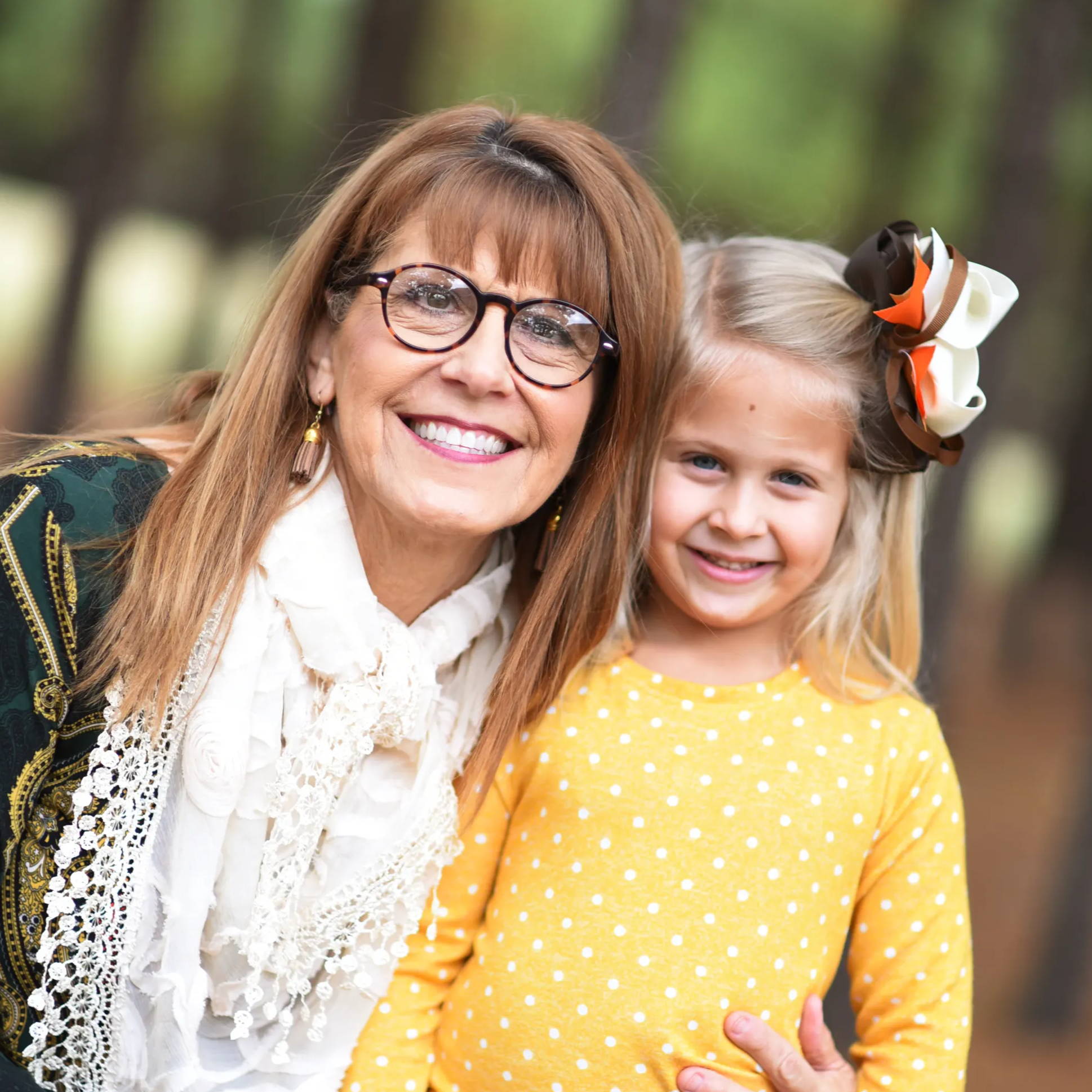 Melony Templin
Shreveport, Louisiana
Nominated by Megan Nichols

My mom, Melony Templin, recently retired after 30 years as an educator in Shreveport, Louisiana. My mom taught everything from 5th grade to severe profound Special Education. To this day, when people find out I'm her daughter, they tell me with complete sincerity that she was the most influential teacher they ever had. My mom viewed every child in her class as her own, serving with all her heart even with three kids of her own at home. She taught several different avenues of Special Education and often in the most difficult or underprivileged areas. I saw her buy shoes and clothes for children in her class who had none. I saw her fundraise around our city to send each child home every Thanksgiving with their own turkey (to ensure they had something to eat over the week long break). She organized, through our church, a Christmas field trip where our church would purchase each and every child at her school two Christmas presents (a want and a need). For many of these kids, it was the only gift they would receive at Christmas. My mom went vastly above any expectation every chance she got. She taught each child that they were valuable, loved, and capable. She had high expectations and year after year her kids would outperform their peers. Her faith in them made them better. I have the highest honor of getting to be her daughter, learning from the very best. If she had a superpower it would definitely be super patience! Not only for teaching difficult populations in a challenging district, but for putting up with me! She deserves this honor and a hundred others! (Picture is of her with my oldest daughter)
---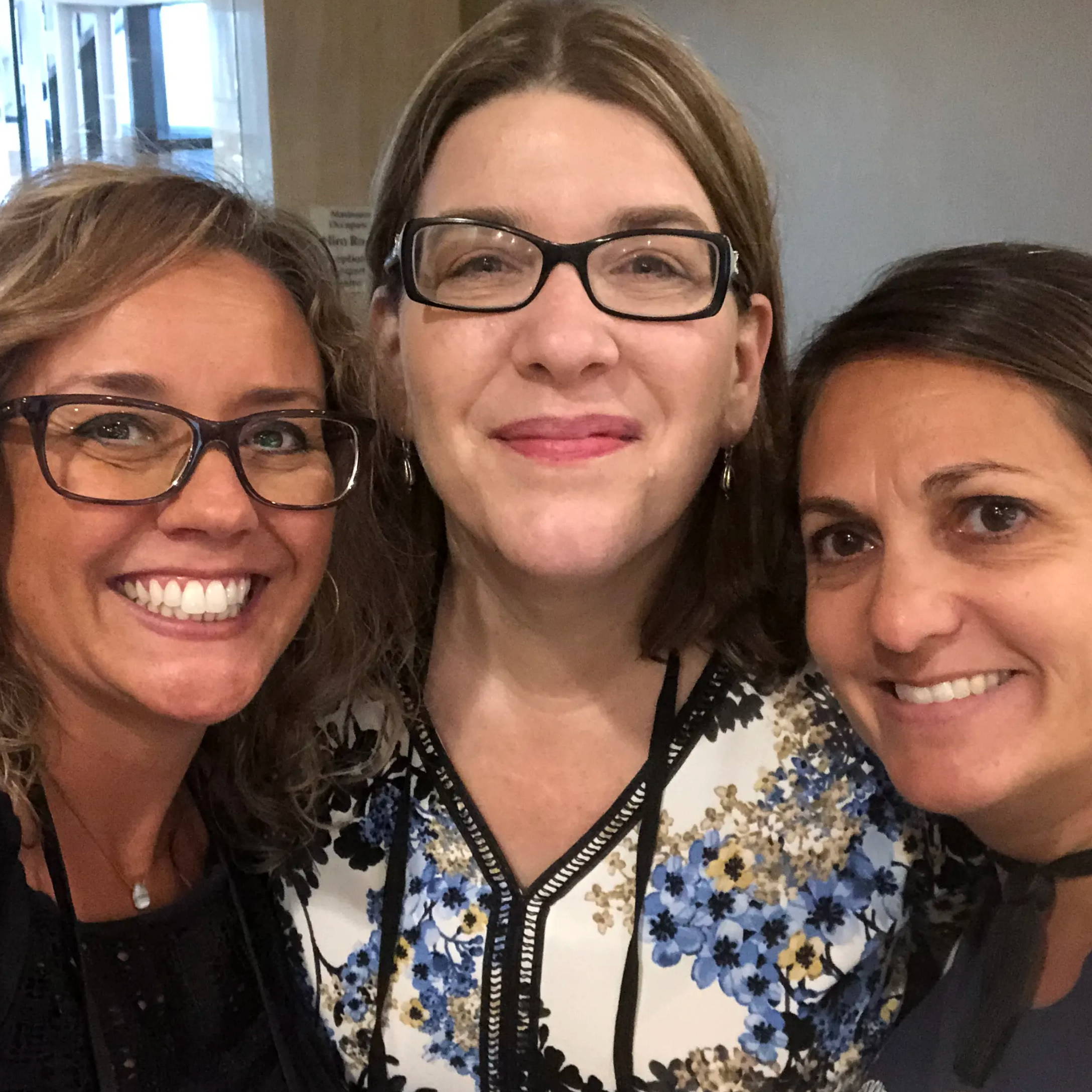 Amy Mouat
Huntington Beach, CA
Nominated by JoAnn Motta

Amy is AMAZING! She has built a huge, current classroom library for our students to borrow from, and she includes any student looking forward a book, not just the ones on her roll sheet! She reads the books, talks with kids about them, and is the biggest book cheerleader around! Our students in Santa Ana, CA live in a "book desert", but Amy's bringing water to help their love of reading bloom all year long!!!!
---
Matthew Christman  
Las Vegas, NV
Nominated by Cynthia Arterburn
Matt Has been teaching High School math for the past 15 years or so. He is extremely passionate about trying to teach each student to understand math. Matt, also, teaches math classes at the Community College in the area in Las Vegas. In his free time, Matt enjoys teaching and coaching youth baseball. In everything Matt does, he gives his all and then some!
---
Carly Arduser  
McCool Junction, NE
Nominated by Cynthia Arterburn
It takes a special person to teach Special Education and Carly is just that! She has been teaching High School Special Education in McCool Junction, NE for about 6 years. The thing that makes Carly so special to her students is that she has a smile that lights up the room wherever she is and a love for teaching!
---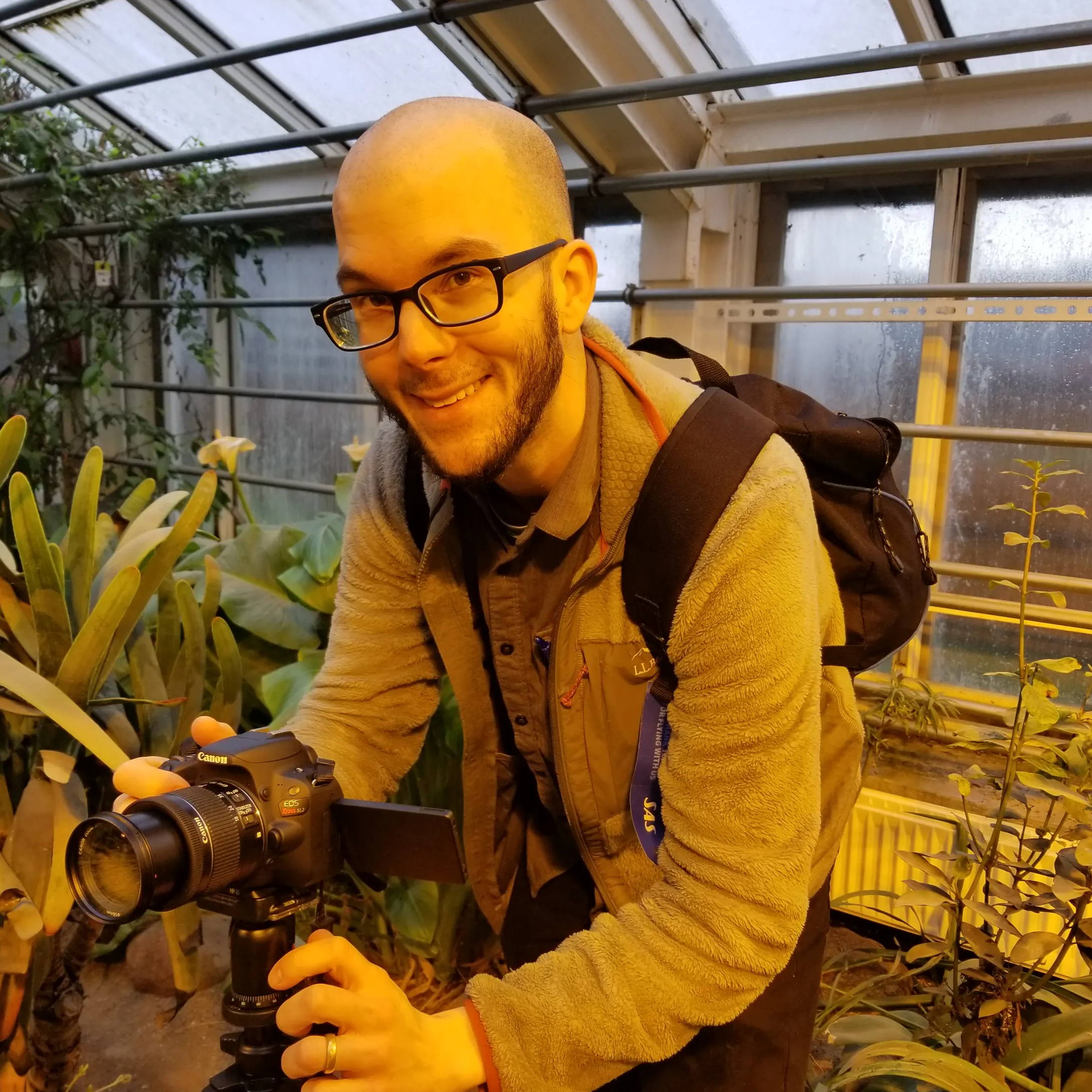 Alexander Nolan
Shelby Twp, MI
Nominated by Kristin Nolan Motta

Alex has received so much positive feedback from his students since the start of the pandemic shutdown. He has been as transparent and as thorough as possible so that his students know what's going on, how to contact him, and to keep them learning.

He is so passionate about teaching. He is making a series of videos for a class he no longer teaches (Biology), in addition to making lesson plans and teaching two other classes (Earth Science I and II). He is always reading about new developments in Science to find new ways of bringing actual current events into his teaching to keep his students interested and give them the reality that science is happening around them.
---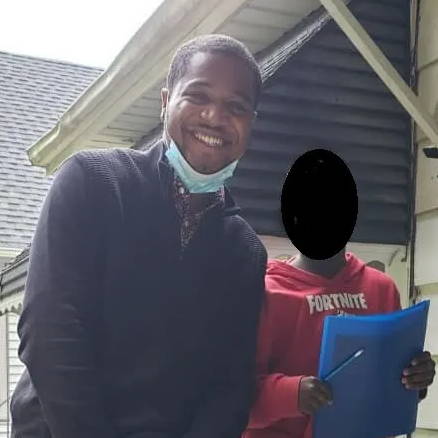 Tyler Wheeler
Hazel Crest, IL
Nominated by Daniel Peters

Tyler is a first year teacher and his ability to connect with his students was evident from day one. He brings an energy and a passion to his teaching and reaching out to the students. He has joined the chorus of teachers making home visits in our district to deliver supplies, awards, and words of encouragement. Tyler is making a difference and not holding back his talent and skills. A great role model right out of the gate for the students in our district.
---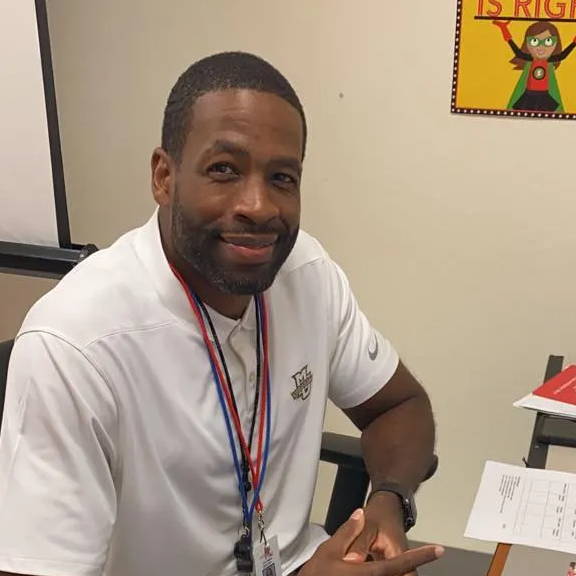 Joseph Napier  
Hazel Crest, IL
Nominated by Daniel Peters

Often Mr. Napier is called the child whisperer because of the wonderful connection that he makes with his students. He is a solid teacher that listens and cares about every student that comes into contact with him. He has an upbeat and positive personality that is infectious. Students, teachers, staff, and administration all agree that after talking to Mr. Napier you have no choice but to be in a good mood. A basketball coach, teacher, mentor, and all around great human being that is a solid member of the faculty. A ton of respect for a teacher like Coach Napier!
---
Kristin Anson  
Northbrook, IL
Nominated by Beverley Arterburn
Mrs. Anson spearheads literacy at our school (St. Norbert School in Northbrook, IL). She encourages students throughout the school to read as many of the Caldecott Medal nominated books during the year and has students vote for their favorite. She decorates the room to look like a polling location. Each student gets an "I voted" sticker.
She runs the annual school book fair and makes sure that the library is stocked with the latest and most cherished books of the students.
In addition, Mrs. Anson hosts a yearly book drive supporting Bernie's Book Bank, an organization which provides books to those who normally don't have much reading material at home.
And all this is done while teaching 5th grade and promoting a strong interest in reading in all of her students. Many 6th -8th graders will stop by her classroom to see what new books have been added to her classroom library as reader's choice options for their Language Arts classes.
---
Tracy Markin  
Deerfield, IL
Nominated by Julie Witczak
Tracy is a special ed teacher who puts her heart and soul into helping every kid succeed. Not only does she work well with every child that enters her room but she has a rapport with every kid for life. She is an amazing teacher and friend to everyone and works the hardest for kids and parents. Tracy makes connections with kids that are life long.  
---
LaTasha Fields  
Milwaukee, WI
Nominated by Jennifer Metzer
LaTasha Fields is the first African American woman to be president of the Wisconsin State Reading Association. She is leading with integrity and compassion. She has propelled the work of equity in literacy education during her brief tenure. Alongside Tanya Evans they have rejuvenated and brought the Milwaukee Area Literacy Council back to life! Both women deserve to be recognized as Freadom Fighters. The city of Milwaukee has one of the largest racial achievement gaps in the country, yet these two women continue to give and work even harder for literacy opportunities for all children.
---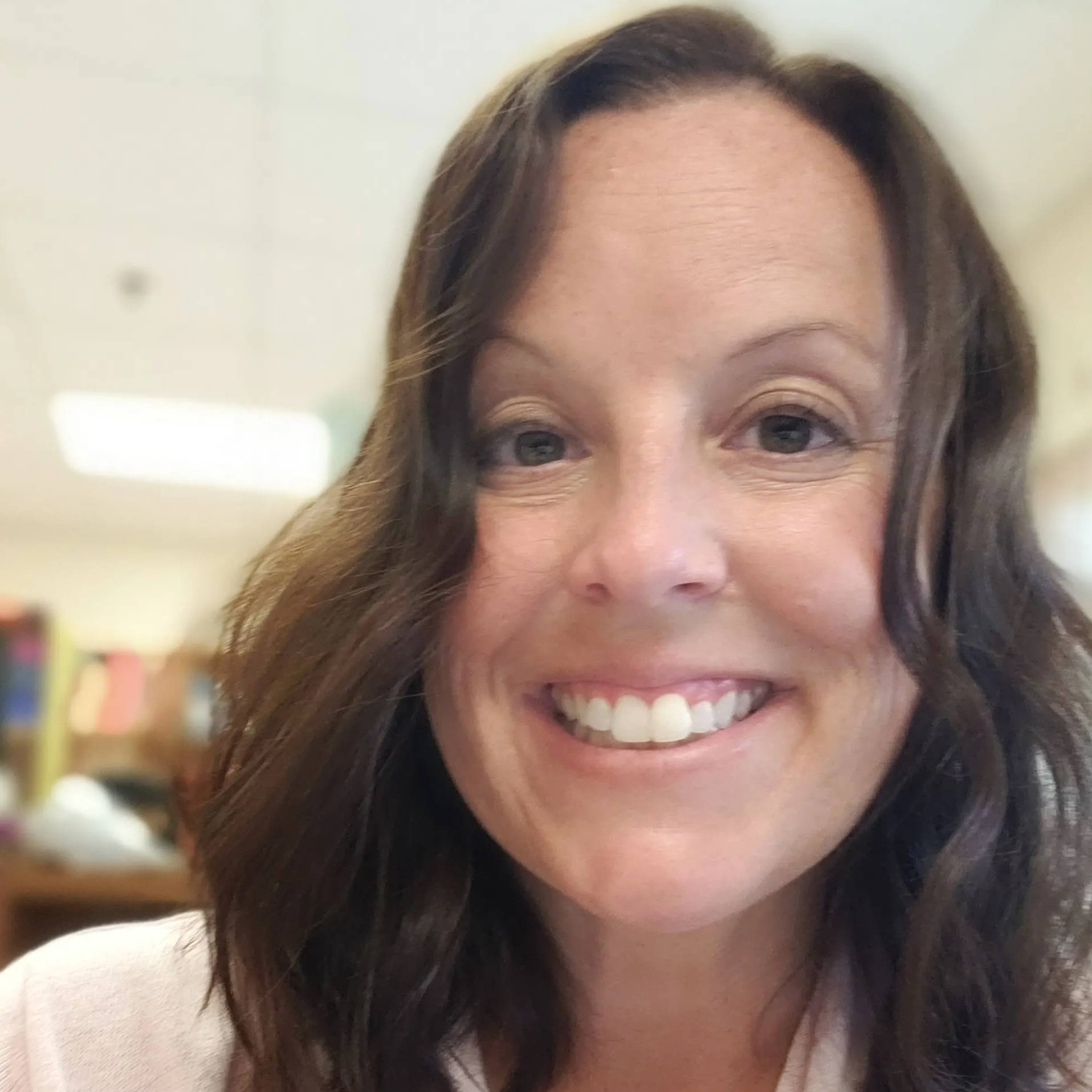 Wendy McElhinny  
Huntersville, NC
Nominated by Richard Kelly

Wendy is my fiance so I see firsthand how hard she has had to work during this pandemic. She was put into the role of full remote teacher until May 2021. She is not happy about this but she is doing all she can to still be the fun reading teacher she is!

What is this educator's superpower? She can make 4th game boys like to read!
---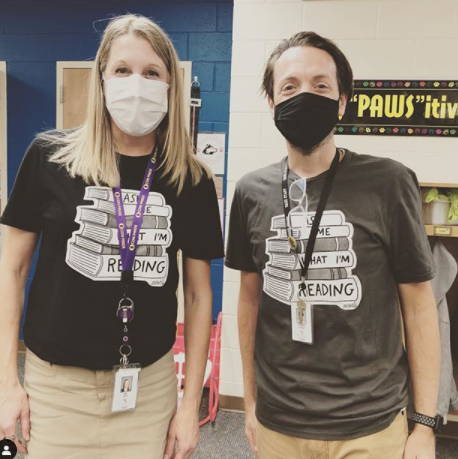 Nominated by Andrew Farrar

What is this educator's superpower? Amy Shea is a kind and generous teacher who I have been lucky enough to teach with my entire career. I was hired beause Amy was taking a year to spend with her daughter, after her birth. I was sad in April of 2004 to hear that she was going to return to her position, but I later found out that I would also have a job at the same school. Years later, Amy taught my daughter in 2nd grade and then my other daughter in 3rd and then again in 4th. She is a mentor to me. She is smart and kind. She knows that lastest and greatest books and is a resource to all. She brings an understanding to teachng that I often reflect on. I am proud to call her a colleauge and a friend. I moved districts recently and was not sure if I should because of the relationship that we buildt. Amy decided to move districts the year after I did, to the same school I did and I was abe to continue to learn from her mentorship and share ideas that we have for the students at our school. We are so lucky to be in such a great school and Amy has made it that much better.
---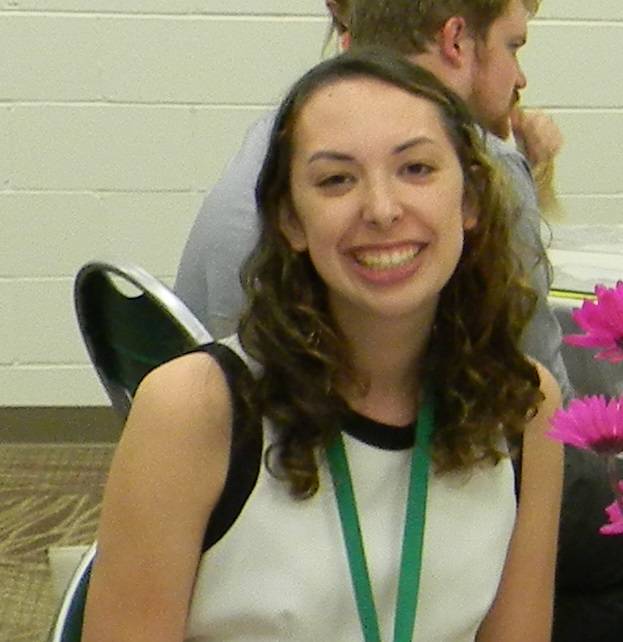 Nominated by Harlan Whatley

Helen Gunn is a native of Pennsylvania who received her B.A. in English from Rice Uiversity and her M.A. in English from Boston College. This is her second year teaching English II Pre-AP at Midland Sr. High School in Midland, Texas. Ms. Gunn includes feminism and gender in her lesson plans which include poems by Christine de Pizan and Adrienne Rich, short stories by Terry Bisson and Chinua Achebe's novel, Things Fall Apart. Also, she enjoys using TEDTalks as part of her stimulating English classes. Ms. Gunn is a commited educator who tutors her students during lunch and after school.
---
Nominated by John Durning

Susan is super smart, energetic and fun. She's been teaching Kent for 12+ years, teaching immigrant families and more rural farming families driven out of driven out of Seattle by gentrification. her motto : every day matters.
---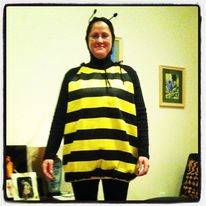 Leslie Silver  
Shoreline, WA
Nominated by John Durning

What makes me a great teacher: I love my students! They are the driving force behind everything I do. They come into the classroom with varied backgrounds, skills, experiences, and attitudes. I believe in, and work to reach, every single one of them. My open-door policy means that students feel comfortable asking questions or discussing concerns. I respect the diversity of the kids sitting in front of me every day and that is a part of my curriculum, as well. I'm also a great teacher because I love my subject! Reading, writing about, and discussing literature is my passion and I pass that on to my classes. They cannot engage if I'm not engage.

I pride myself on my relationship with my students. Without it, I'm teaching a subject, not people.
---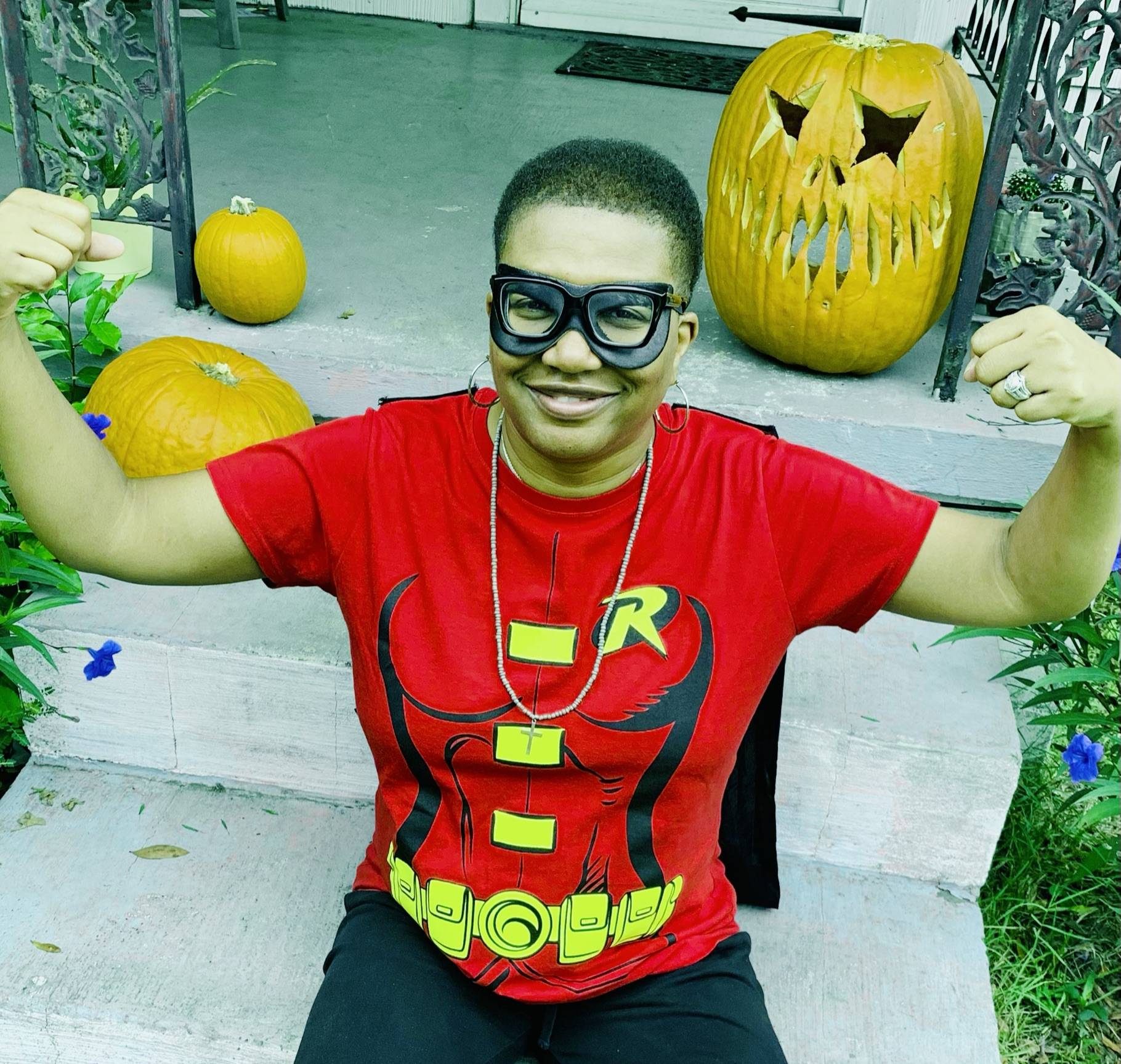 Ivy Davis-Palmer  
Savannah, Georgia
Nominated by Breanne Sheppard

Ms Davis-Palmer works at a Title-1/Turn-a-Round school which 95% of the children are free-reduced lunch. She is teaching virtually. Every week she goes to the school and makes copies of the homework/classwork-worksheets/resources the students need for the following week. Then she delivers a treat and the weekly resources the students need for learning. She goes door to door every Thursday or Friday making sure her students have what they need to be successful learners, greeting parents and building positive relationships!  
---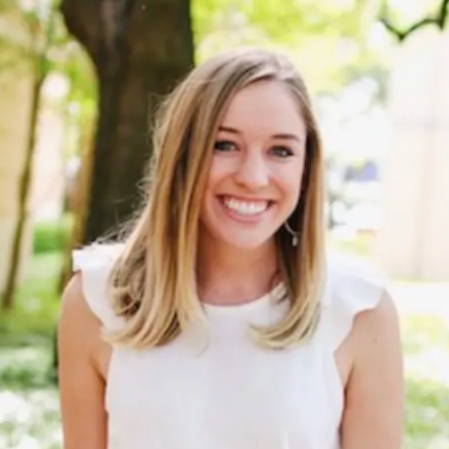 Kylie Fortune
Grapevine, TX
Nominated by Jen Vegors

Ms. Fortune is in her third year as an educator and teaches second grade at Grapevine Elemetary School.   My daughter is in her class this year and we can NOT praise her enough.
She has handled the transitions from online-only school to blended online-and-in-person learning to all in-person like a champ!
Not only is Ms. Fortune able to engage AND educate the class in an amazing way; she seems to know JUST what the kids and parents nee to feel great... whether it's an encouraging phone call or a note of support.  
Ms. Fortune is clearly fulfilling her calling of being an educator, and inspiring many lives already!
---
Nominated by Shana Youn
Amy is amazing Music teacher who inspires everyone around her! She pours her heart and souls into her students, not only during the school day, but after school as well. Everyone is welcome in her Music Makers program! Unfortunately, due to COVID, that group is no longer able to meet. However, to keep music education fun and interactive, she spent her time building individual percussion kits for the students at her school during the summer. She built over 500 kits using donations from friends and family who happily pitched in. Year after year, her former students return to her to share their accomplishments, ask for advice on auditions or to just say hi! I am proud to nominate Any Hughes.
---
Nominated by Elaine Shobert

Setrina Byrd is an Assistant Principal at Monroe Middle School in Union County, North Carolina. Every one of her interactions is grace-filled, whether it involve her students or her staff members. She inspires everyone around her to be kinder and more compassionate.
In November, 2018 I had the opportunity to attend NCTE National Convention with Setrina. We sat side by side and listened as Christopher Emdin presented his hip-hop pedagogy and the impact white educators have on black students when they-intentionally or unintentionally-force their culture onto their students. I had so many questions and so much to learn, and I didn't even know it. Setrina, in all her grace and wisdom, listened and guided me. While I still have much to learn about being an antiracist educator, and recognize that it is not Setrina's burden to carry for me, she continues to set a solid example for all those who are blessed enough to cross her professional or personal path. Educators like Setrina are essential and deserve to be elevated.
---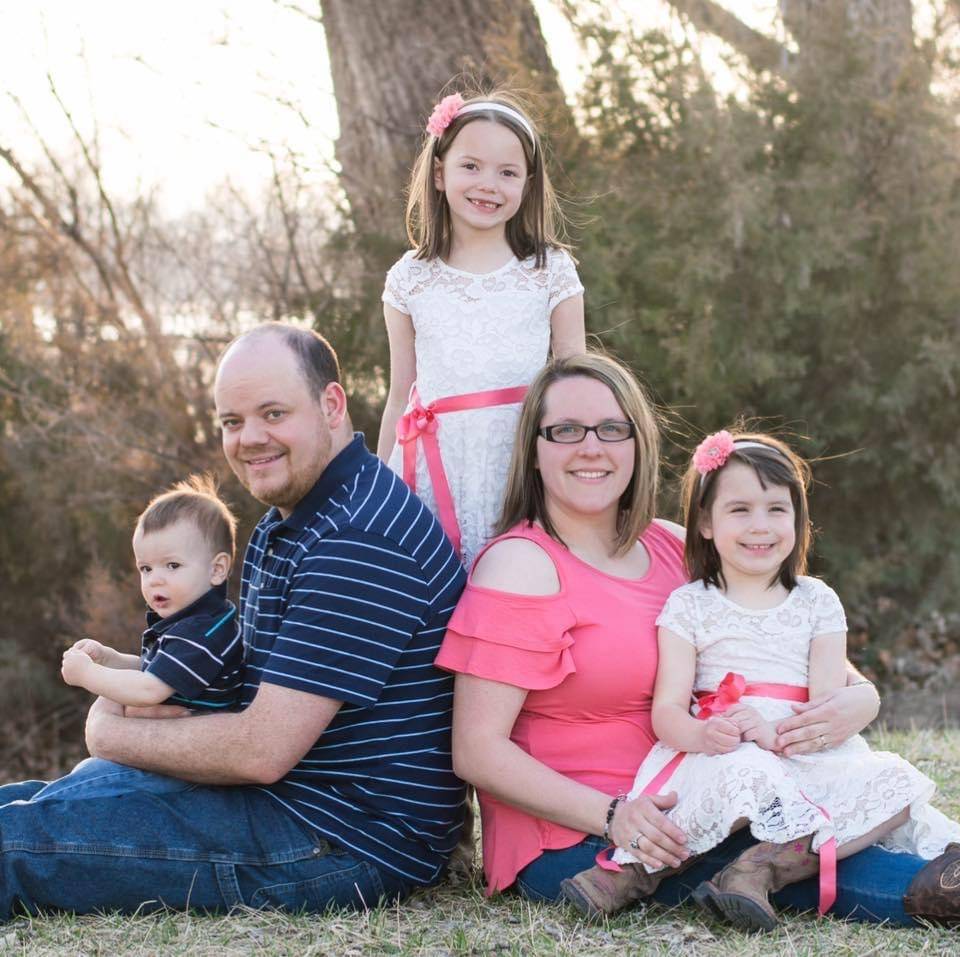 Nominated by Kayla Simon

Megan works incredibly hard to inspire others to love reading. She levels the playing field for those in poverty by partnering with community members and organizations to build up home libraries for all of our students. Her love of books and reading is contagious. She uses our library time to educate and enrich the lives of our students by bringing books to life!
---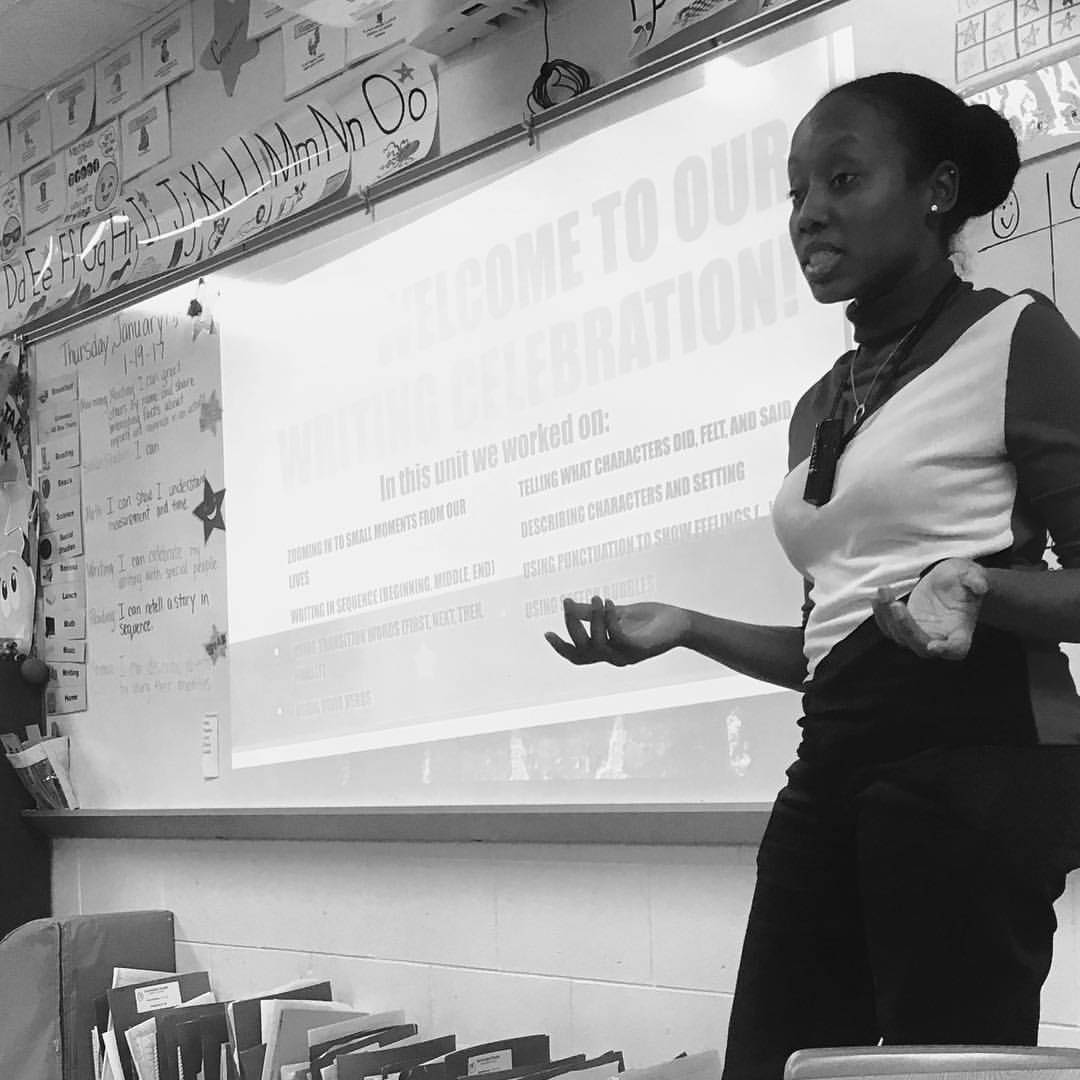 Da'on Brautigam
Kalamazoo, MI
Nominated by Dionna Roberts

Mrs. Brautigam is a dynamic 1st grade teacher who values building relationships with her students. During this time of virtual learning, she still finds innovative ways to keep learning engaging and connecting with families. You can find her dancing on the screen along with her students during brain breaks and providing them with positive praise. She makes phone calls to families multiple times per week to be sure they have what they need to be successful. She's a team player and shares her technology expertise with her grade-level colleagues at weekly PLC meetings. What is Mrs. Brautigam's superpower? Her ability to care and share her whole self with her school family and loved ones at home.
---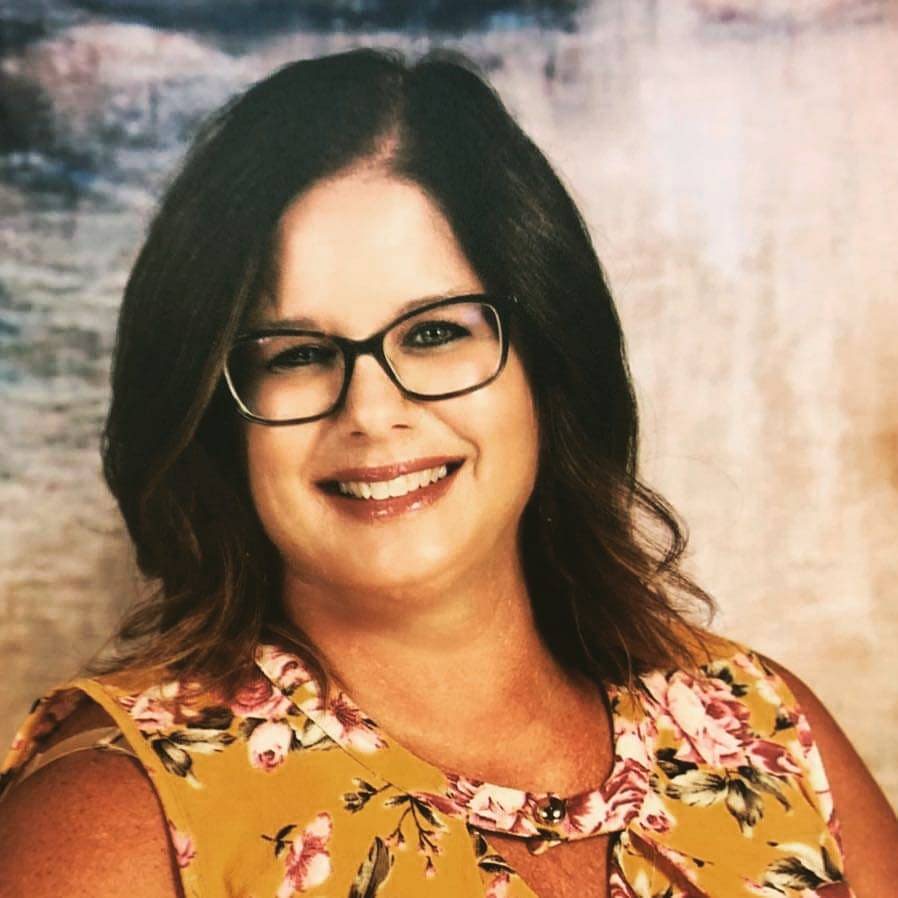 Ramona Rucker
Grand Saline TX
Nominated by Anastasia Armstreet

This educator is a 29 year veteran in high school math and the reason I became a teacher...my mother, Mrs. Rucker!
I've watched her impact students both in and out of the Classroom my entire life. Helping students with homework, college applications, job applications; navigating through teen pregnancy, handling grief and loss, inspiring them to be the best version of themselves they can be.
She continues to be an inspiration to her students and educators who have worked with her or been taught by her.
---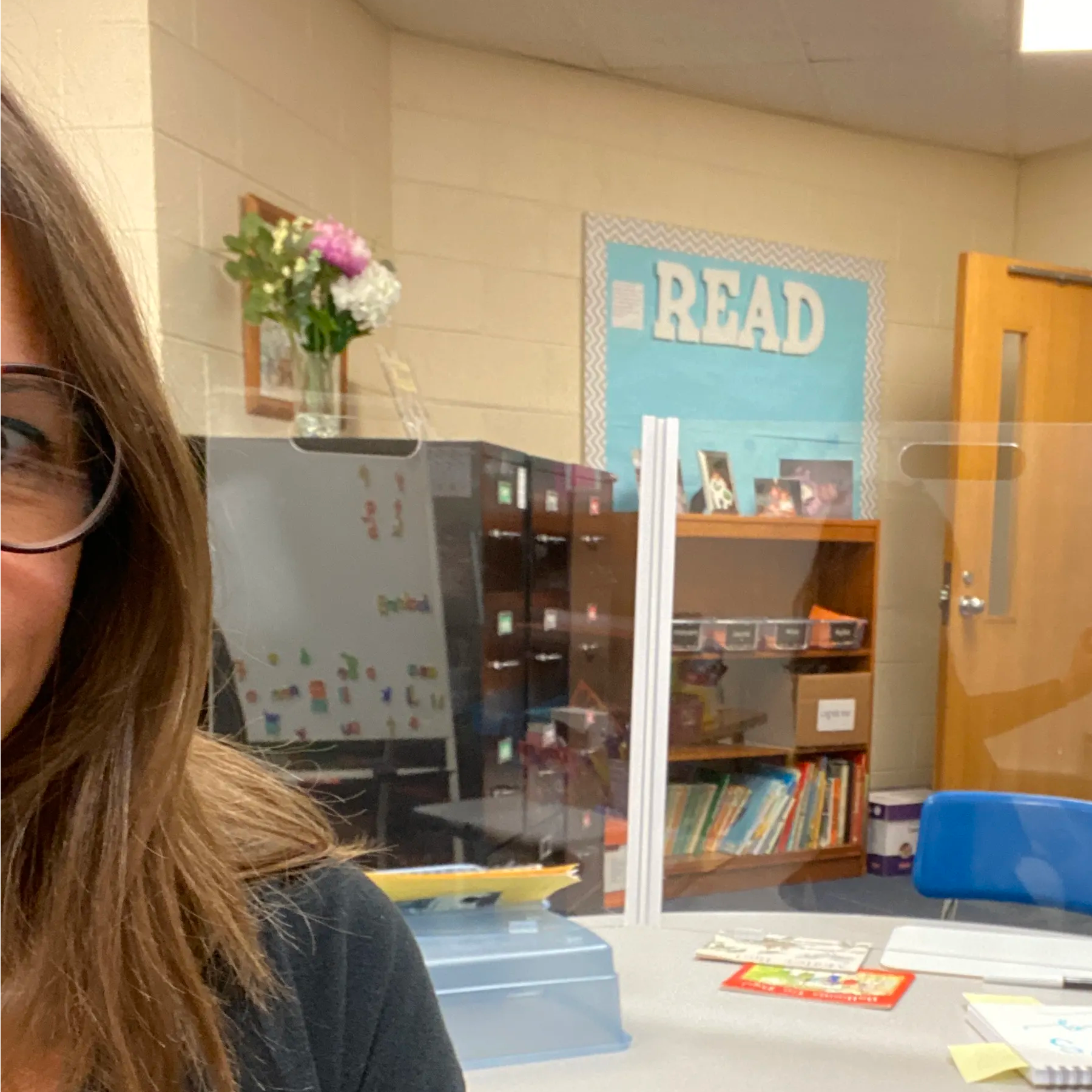 Wass Elementary Staff
Grand Saline TX
Nominated by Kristyn Cubitt

What is this educator's superpower? As the Literacy Specialist working with all K-5 staff at Wass Elementary, I have so much admiration for the commitment to students' literacy achievement and development of joyful literacy engagement! The collaborative efforts of our staff, lead by our principal, Matt Jansen, are daily reminders of the importance of teamwork by staff, administration, and community in service to the love of literacy for all of our students. #grateful #alwayslearning
---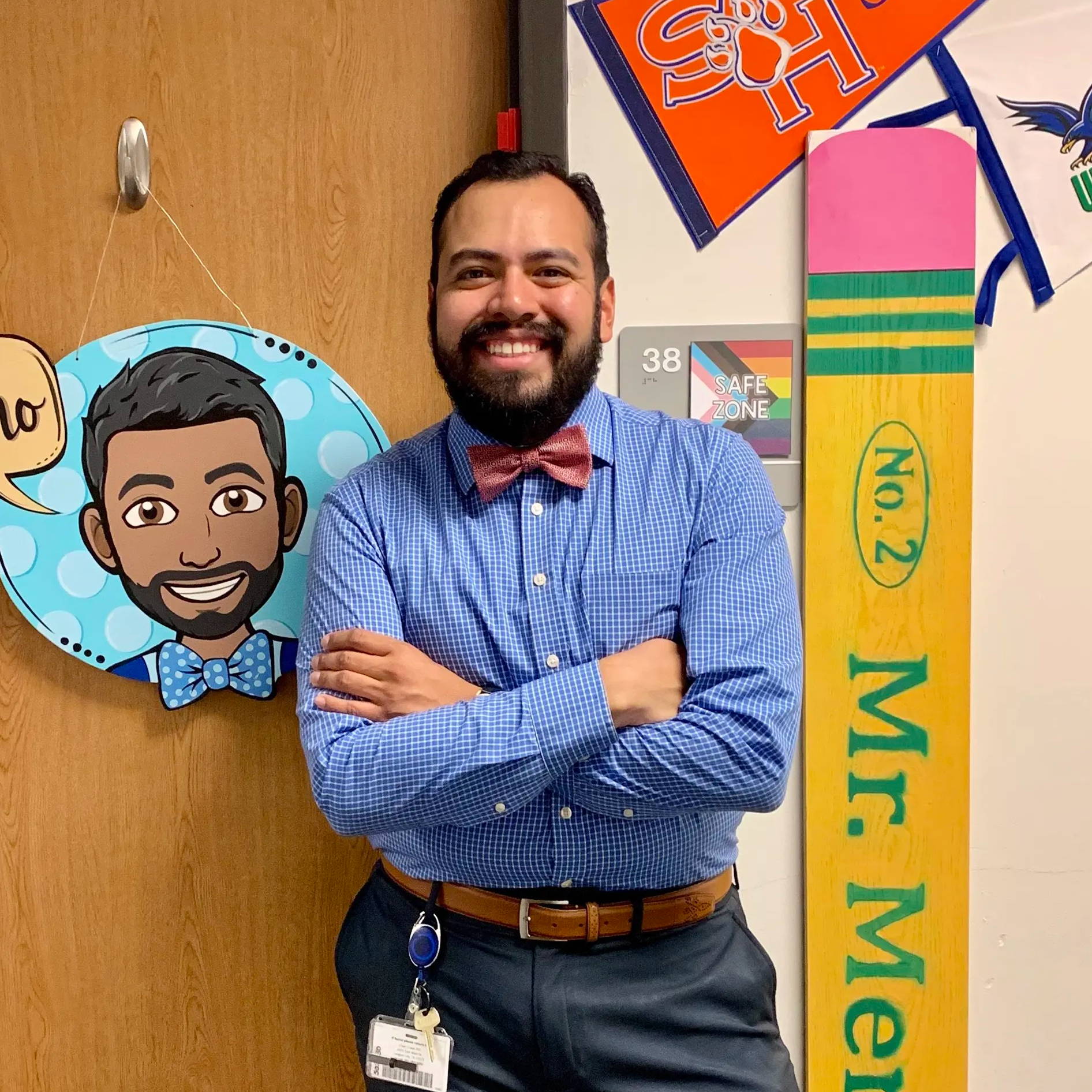 Jeffrey Merino
Des Plaines, IL
Nominated by Ryan Nini

As a new school librarian, Mr. Merino has sought to have rich literary experiences reach students beyond the four walls of the library. Throughout this year, Mr. Merino has provided students with online access to books centered on social justice, diverse narratives, and varied genres and formats. Many of his students look forward to library instruction as they can relish in being transported through the magic of books to different worlds and times through their screen. Mr Merino always has a smile to share and a great book recommendation to provide students and staff. Mr. Merino is an essential educator to elevate and one who is amplifying the necessity and importance of literacy in children's lives in these uncertain times.
---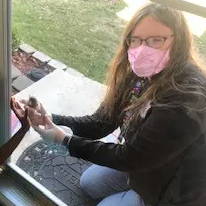 Janell Azwell
Olathe, Kansas
Nominated by Shipley Nini

Through the hills and valleys of teaching, Janell Azwell 2nd grade teacher at Woodland Elementary always finds a way. Not only is she is an instructional leader in my building, but she is a builder of compassion, empathy, and courage to others. In a season where children are being quarantined for an extended period of time, Janell continues to connect with students and families. When baby chicks were hatching in Janell's classroom, she did not want any child to be left out of this learning opportunity or 2nd grade memory. It was no surprise to me that Janell would travel from home to home with a chick in hand to share with her students. These connections with students will last a lifetime! Believe me, this is just one example of the AMAZING Mrs. Azwell!  
---
Stephanie Janz  
Harrah, Oklahoma
Nominated by Kayse Anderson
With so much on educators' plates, professional growth tends to take a backseat. But not for Stephanie. Even with 25 years teaching experience, she is still learning and implementing research based best practices that help her students learn to read. She constantly adapts her teaching to fit what her students need but not just to grow them in a skill but to make them proficient in the skill.
She also educates and leads our campus staff with professional learning opportunities. She shares how to implement best practices. She shares valuable research based practices that benefit all students. She shares hope and encouragement that small changes in instruction can make a large impact for students' futures.
Her teaching is daily evidence of the value of literacy. And that literacy will offer all students opportunity and freedom.
---
Heidi Roy-Borland  
Whitmore Lake, MI
Nominated by Melissa Brooks-Yip
In a career spanning over 20 years in education, Heidi has been an elementary classroom teacher of many grades, a reading specialist, a literacy coach, an administrator, a fundraiser, and a countywide teacher leader, not to mention a number one support for other educators and families life needs. She works tirelessly, always, but during this pandemic, she has gone above and beyond to be sure all families have food by distributing it herself, making sure all teachers have what they need to teach in person or virtually, and spending countless hours contact tracing COVID cases to stop the spread.

Heidi's superpower is being everyone's everything! Because of Heidi, students and teachers have healthy classrooms full of books, families have food, and everyone feels loved!  
---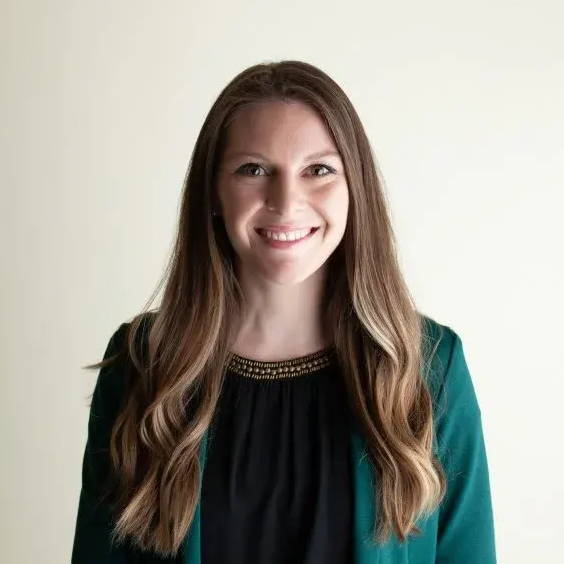 Carina Whiteside
South Jordan, Utah
Nominated by Tabitha Pacheco

Carina is starting her fourth year of teaching at West Hills Middle School in the Jordan School District. In addition to teaching, she serves as an advisor to the Student Body Officers. Carina earned her Bachelor's in Teaching Social Sciences from Brigham Young University while working as a teaching and research assistant in the Multicultural Education Department of the McKay School of Education. She is passionate about civic and social justice education and believes social studies instruction is fundamental to preparing the future generation of engaged, contributing citizens.
---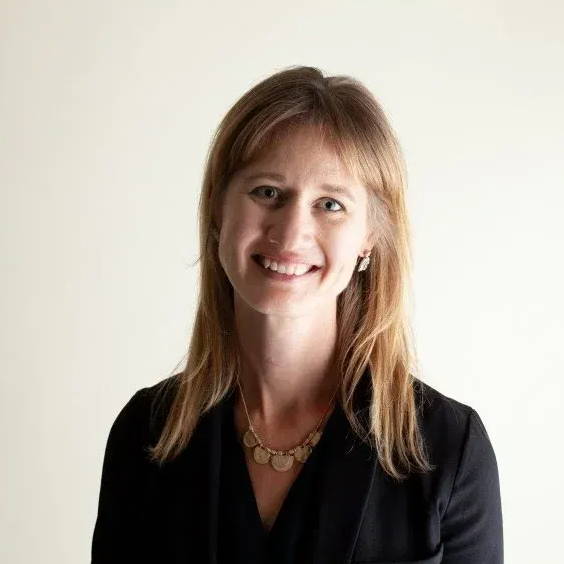 Rachel Wright
Salt Lake City Utah
Nominated by Tabitha Pacheco

Rachel teaches elementary school in Davis School District. In graduate school, Rachel studied the importance of informal science education and the impact of STEM innovations on culture. She then worked for a nonprofit in D.C. planning science fairs for students. After moving to Utah in 2012, Rachel was a Science Educator for the Discovery Gateway Children's Museum. She is a passionate educator, activist, and policy wonk.
---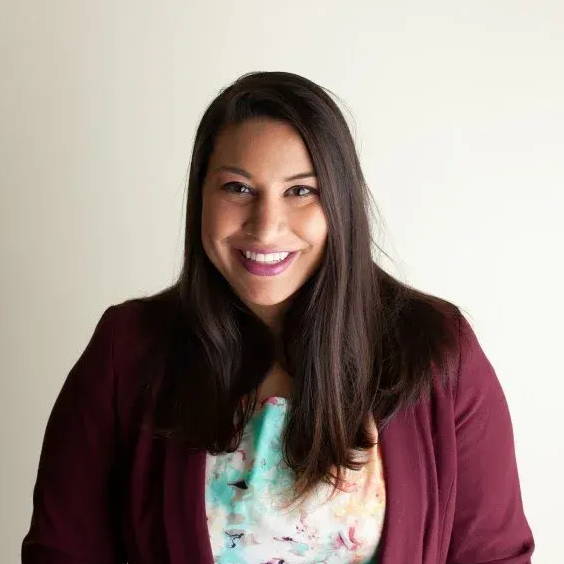 Danielle Macias
Provo, Utah
Nominated by Tabitha Pacheco

Dany Macias has been in education for 12 years. She has been a preschool teacher, an instructor for The Boys and Girls Club, an adult ESL instructor, and taught high school English. While teaching, she was a member of the School Community Council and advised the Multi-culture and Scribbler's Club. Danielle has a BA in English Education, a minor in T.E.S.O.L., and a M.A. Ed. in Technology. Last year she was an Innovative Learning Coach where she helped teachers use technology in the classroom. This year she followed her passion to be with students and moved back into the classroom to teach 9th grade English. She also currently serves as a board member of the Utah Coalition for Educational Technology.
---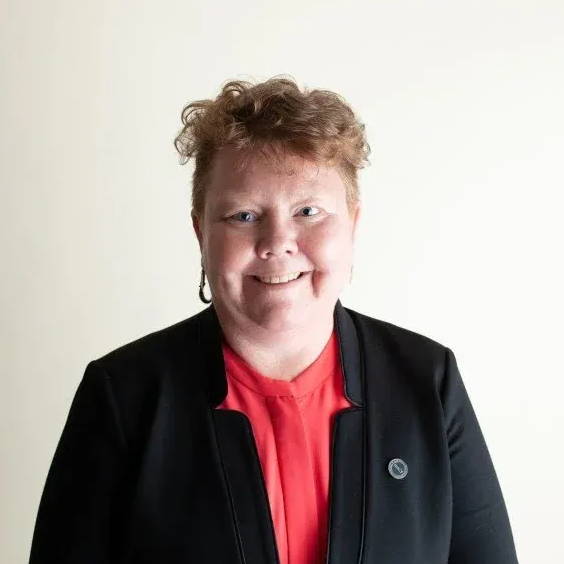 JoAnne Brown
Salt Lake City Utah
Nominated by Tabitha Pacheco

JoAnne Brown has spent her career so far teaching science at Olympus Junior High School. Her passion for project-based learning and environmental science has led her students on many adventures, including designing and building an Outdoor Classroom for the school, and completing over 100 community environmental improvement projects over the past 15 years. She is a two-time breast cancer survivor, karate black belt and is working to become a leader in her educational community.
---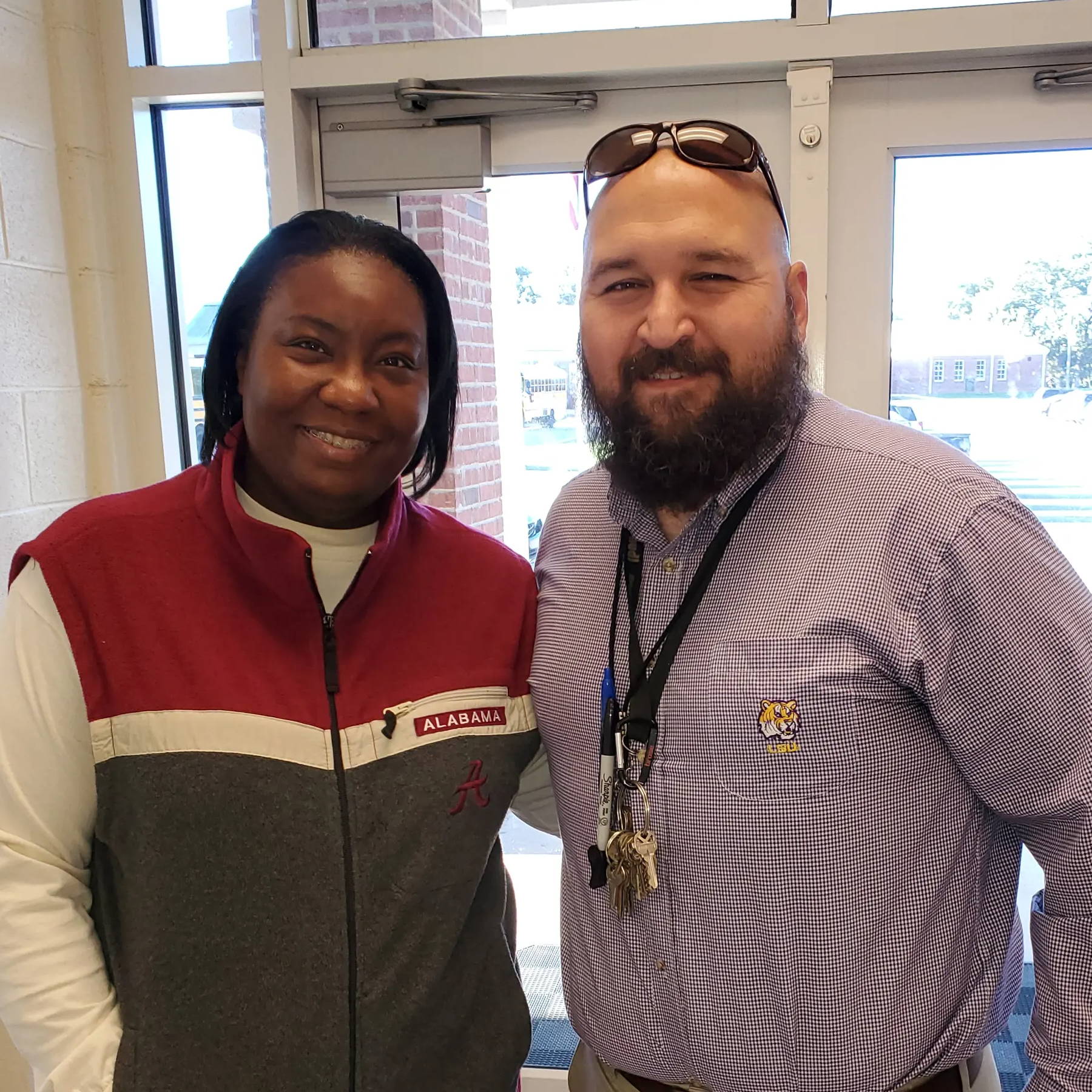 Melanie Maddox
Moundville, AL
Nominated by Katie Andoe

Educating students is Mrs. Maddox's passion! She strives to ensure her 8th grade English students are well read and well written but more importantly, she teaches them life lessons that help guide and shape them to become productive, kind citizens. She is a relationship builder and makes a lasting impact that is evident by the number of former students she has maintained relationships with and who continue to come to her for help and advice. I am a better administrator because of her!
---
Julie Lipsea
Mayville, ND
Nominated by Keira Craig
Julie Lipsea is a special education teacher in a small rural school. She has worked tirelessly during an incredibly stressful year to teach her students in the classroom as well as students that have chosen distance learning for this school year. COVID-19 has placed a burden on teachers that we could never have imagined and Julie works hard every day to see to it that her students are being educated. She spends many hours during the school day and after the school day zooming with students who are not physically in the school building and has done this since schools shut down last March. I am fortunate enough to work with this beautiful lady and have seen the dedication she puts into her work. She cares for these students even when they are no longer her students and this is what makes her deserving of this recognition. Thank you, Julie, for letting me learn from you!
---
Phyllis Stageberg
Willmar, Minnesota
Nominated by Carolyn Jackson
Phyllis Stageberg is a retired elementary teacher. It was her philosophy that every child in her classes should be encouraged and given the opportunity to reach his or her full potential. Teaching children to read well was a priority Phyllis wanted in their toolbox. She also was an enthusiast for teaching children to respect the environment, and did so not only by her own example, but by a classroom that displayed artwork and objects that enhanced good environmental practice.
Interestingly, Phyllis resisted having children spend too much time on classroom computers. It was her belief that young children benefited more by reading and writing than staring at a computer. Phyllis loved her students and she worked diligently to give them a good educational experience.
---
Rick Vandeloo  
Stewartville, MN
Nominated by Shauna Mayer
Rick is one of the most hard working and motivated teachers I've ever seen and worked with. He makes sure to plan the most effective lessons while making sure every student has fun. He is so dedicated he spends his lunch working with his students, and stays late when he can. At recess, you will find Rick playing and building strong relationships with his students. He is my role model. I can only hope to be a fraction of the teacher he is as I continue my teaching years. If anyone deserves this award and should be recognized, it should be a Rick. I have yet to see him be recognized for his excitement about learning and his ability to make students move miles.  
---
Jessie Bushman  
Pleasant Grove, Utah
Nominated by Leah Smith
Jessie has been an amazing mentor to me from day one. She is our Professional Learning Community coach and constantly encourages us to collaborate and lean on each other for support. This year I've heard her countless times talk about how she wishes she could do more for her students during this difficult time. I already see her meeting with kids, teaching them online and in person, developing herself professionally to be suit their needs, and still helping other teachers around her despite her limited time. I'm proud to be colleagues with Jessie.
---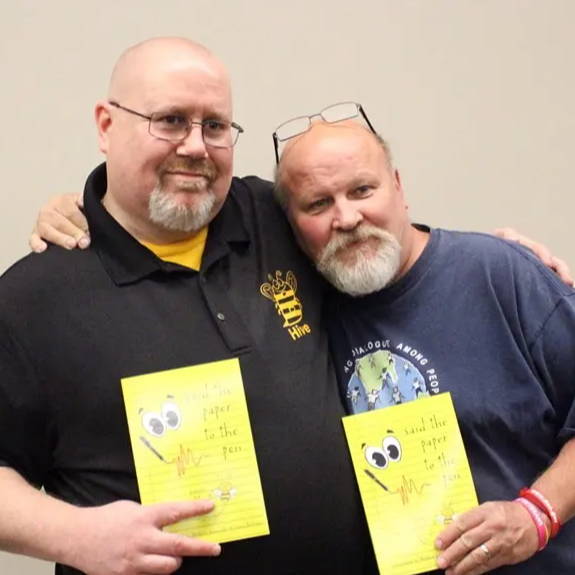 Michael Szewczyk
South River, NJ
Nominated by Michael Bertram

I met Mr. Chef-chick, as it is pronounced, my first year of teaching in 1994 in Irvington, NJ. I was a lost 24 year old first year teacher with lots of energy and love to give my students. He is the reason why I am a published author, why I have been named poet laureate in the city I teach, and named artist of the year in my hometown of Rahway. He has pushed me, guided me, and encouraged me. He made me feel like I could do everything, but more importantly he has taught me that relationships matter and teach with love. Rule number one in his classroom SINCE day one was and is, "Remember you are LOVED." Chef, taught in Irvington for over 30 years, starting in the 80s, and retired to make sure his family was taken care of. He knew he had to still be in the classroom so began teaching at a private school in Carteret. 200 words cannot do justice to this man's contribution to the world of education. He is the teacher that makes you believe. He is the teacher that makes sure every one of his students for the last 30 plus years receives a birthday gift because "everyone deserves their own special day". I have been with this man when he has pulled over taken bicycles ready to be disposed and completely refurbished them because "every child deserves a bike". Before the internet and edutwitter told us about building relationships and empowering students , there was Mr. Chef mailing postcards, poems, and books to his students and colleagues to keep them inspired. Before flocabulary, there was Mr. Chef-chik rewriting songs about division and the water cycle because he knew that "traditional methods" didn't engage and empower. This man was born to teach and will always teach. He is why I teach. I once asked him, "Chef, really, when are you going to retire?" His response, "My final breath."

The image I uploaded is from my book release. I dedicated my book and every lesson in my classroom to him.
---
Vanessa Giles  
Rochester, MN
Nominated by Anna Cole
Vanessa is an incredibly dedicated educator who pours herself into her work to ensure her students recieve the best education possible.

Normally a reading teacher, this year Vanessa has taken on the new challenge of being a distance learning teacher for grades 4 and 5 while the rest of us teach a single grade in person. She has numerous new experiences and challenges piled on top of what is already a stressful time for everyone--and she deserves as many moments of recognition as she can get for not compromising the education of the children through it all!
---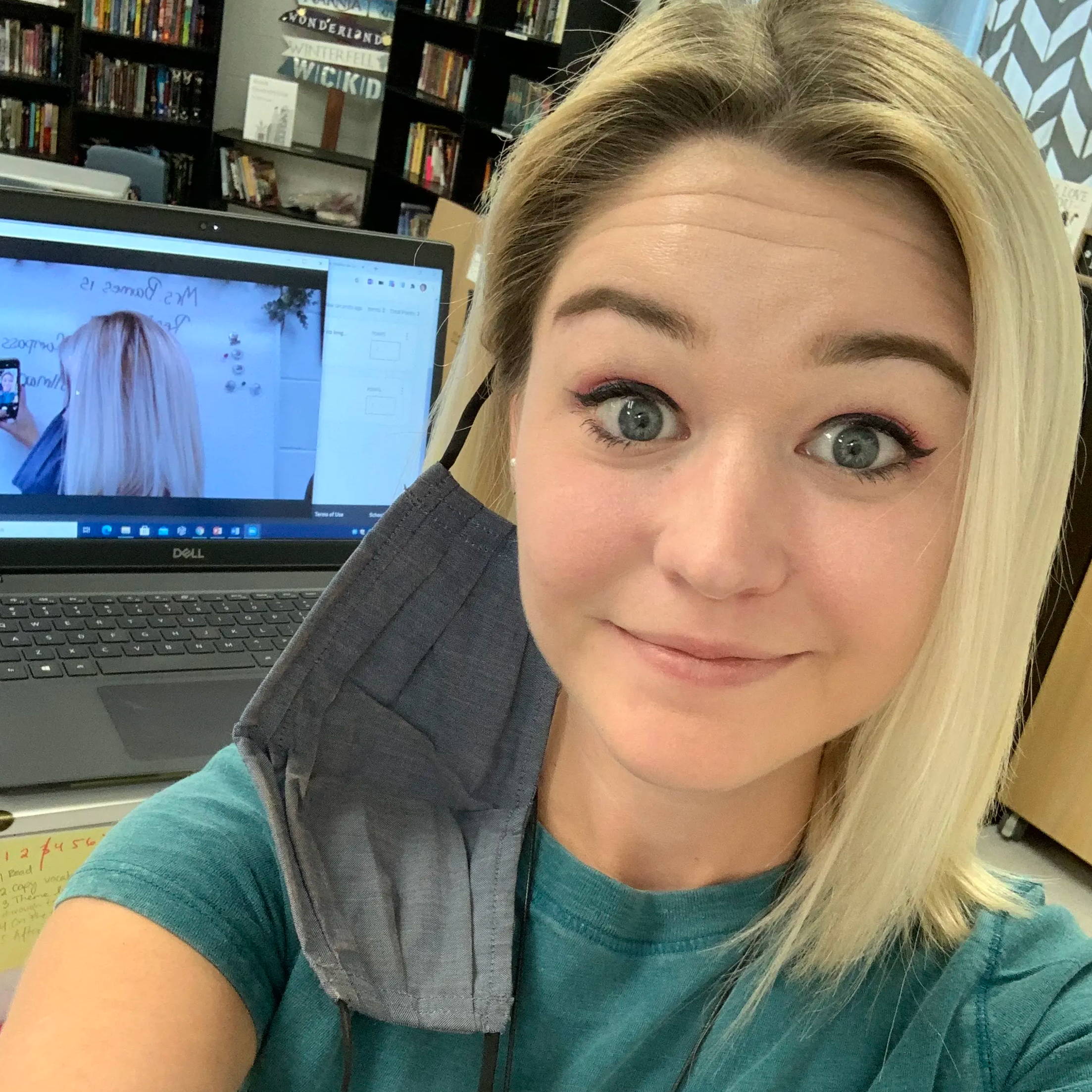 Rachel Barnes
Southaven, Mississippi
Nominated by Michele Drummond

Mrs. Barnes has not only met the problems her fellow educators have been challenged with by having to teach virtual students and face to face students daily, but she has taken on the majority of the work herself to help alleviate the stress for her coworkers. She uploads videos, creates engaging assignments, and handles all of the menial tasks like having the copies made. When I tested positive for COVID-19, she allowed me to rest at home with the knowledge that my students (virtual and face to face) were in good hands. This would all be amazing in itself, but she also has her students publish the most amazing school newspaper! Mrs. Barnes not only sponsors the newspaper, but our drama club as well. I'm fortunate to call her my coworker but more fortunate to say she is a friend.
---
Melanie Lockett  
Kalamazoo, MI
Nominated by Dionna Roberts
Melanie Lockett has been in education for over 20 years, yet keeps her teaching practices fresh. She is undeniably a life-long learner. She infuses her teaching with her understanding of trauma-informed care to meet the the needs of her students and their families. Melanie has high expectations for herself and her students. She creates a safe space for learning and growth, evidenced in data and observation. What is Melanie's superpower? Her ability to motivate and engage her audiences with a personality that lights up the room!
---
Vida Cano  
Beaver, Oklahoma
Nominated by LuAnn O'Hair
Vida is the most dedicated and loving teacher I know. She works tirelessly to prepare her students for life and the world, while serving as a confidante and mentor. She works in a very conservative town. She makes sure ALL her student know they are loved and valuable in the face of peole who literally tell them they are sinners going to hell. Her classroom is open and welcoming. She sets high standards for all her students. She has stood up to administrators to defend her students and their rights to be themselves. She is the teacher I would want my grandchildren to have. She pushes her students to excel every single day, and she loves them fiercely.
---
Heather Butler  
Birmingham, AL
Nominated by Claire Pierce
Heather Butler is incredibly in tune with each of her students and makes each one feel like they are valuable, seen and loved. Her communication with parents is constant and informative. She truly cares about each individual chid and each child loves her. She received Teacher of The Year several years ago and it's easy to see why. Our year with her was cut short due to COVID and we miss her so much!
---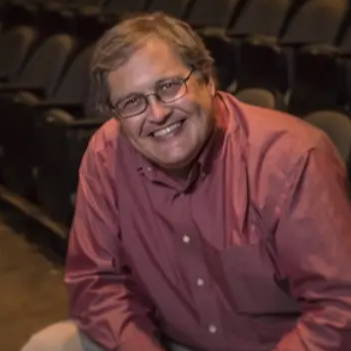 Dr. Scott Phillips
Auburn, Alabama
Nominated by Jen Pen Richards

I'd like to nominate Dr. Scott Phillips.
He's a theater professor at Auburn University. (Alabama)
During the pandemic he has found creative ways to have drama performance opportunities for his students using online methods.
---
LuAnn O'Hair  
Laverne, OK
Nominated by Michelle Reid
LuAnn O'Hair's superpower is action. At her last tiny, isolated rural school, LuAnn started and ran a Girls Group for the middle school girls she taught. The group provided a safe place for her girls to learn about everything from birth control and menstrual health to toxic relationships and racism. The girls learned about goal setting and life outside their rural area. They read books and SKYPED with authors, and so much more.
She also regularly raised funds to bring authors to her tiny community. This town was at least 50 miles from the nearest bookstore, so the experience of seeing and hearing from an author was not one her students had had ever before.
I know that LuAnn opened up the world her students and continues to do so today. She is amazing. I admire her so much.
---
Kathy Nusbaum  
Lakeland, MN
Nominated by Kim Schneider
I am nominating Kathy for her strength, perseverance to push through all barriers for students, passion to help young kids read and desire to always learn new skills for herself.
Kathy is our school reading interventionist at Afton Lakeland Elementary(PreK-5). She services the entire building. She is a force of positive energy around our school. Even during the pandemic and our school going into an emergency closing she has made all things possible for students to continue learning and parents having the access needed for their child to learn with the materials necessary. We are so lucky to have Kathy on our team!!
---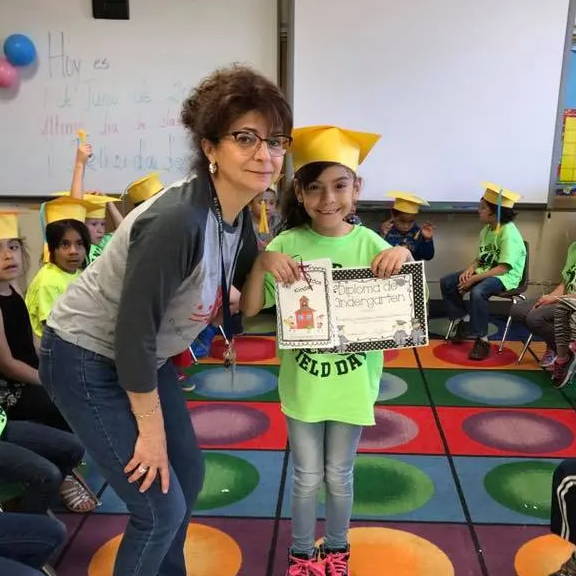 Marcel Alba
Mobile, Alabama
Nominated by Mundo Vega

Marcela used to be a bilingual Kindergarten teacher for the Round Lake, Il school district before moving to Mobile, Alabama as her husband was relocated through work. Her impact to the community was huge over the years, in looking after hundreds of underprivileged kids with the vision of helping them to become engaged learners. Beyond the classroom, Marcela would look to meet with her student's parents, to ensure the children's needs were covered and they would understand the value of education for their kids.

Living in Alabama, her passion to teach led her to open her own practice - Spanish for All, LLC - https://www.facebook.com/Exitos20. Her professional background and previous experience in providing therapy to special needs children, made her a sought-after teacher for her dedication and attention this segment of the population.

Before becoming a teacher, Marcella followed her calling to serve by becoming a staff member of the Brushwood Center at Ryerson Woods, where she ran various educational programs and partnerships to help the community learn about the environment and stay in connection with the local wild life.
---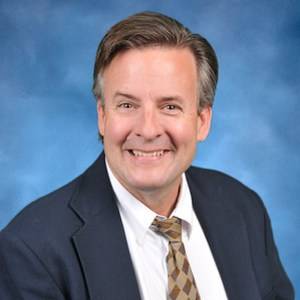 Nominated by Analaura Alcantar

John Carr is an invaluable asset to the students of PFC Omar E Torres Elementary. John has gone above and beyond for the 8th grade class of 2021. You see this group of students had the unfortunate experience of losing Math teachers for their 6th and 7th grades. Due to lack of instruction, the students fell behind in their math academia. John has gone above and beyond to get these students back on track. He provides tutoring and test prep for students taking HS entrance exams.
His dedication to his students is phenomenal. To put it simply, John cares!
He cares about their future and applauds each of their efforts.
John's super power is his unwavering commitment and belief that each of his students can learn and will succeed.
---
Stephanie McSherry  
Newcastle, Maine
Nominated by Molly Ness
Stephanie is passionate about helping children discover the joy of writing. Her career as a teacher and as a teacher educator led her to fulfill her dream: creating a literacy retreat in midcoast Maine. The Merry Barn - nestled in the Maine woods - is a space where children and teachers engage in reading and writing as acts of freedom and power. Stephanie's creativity and drive have created a literacy retreat to be enjoyed for generations to come.
---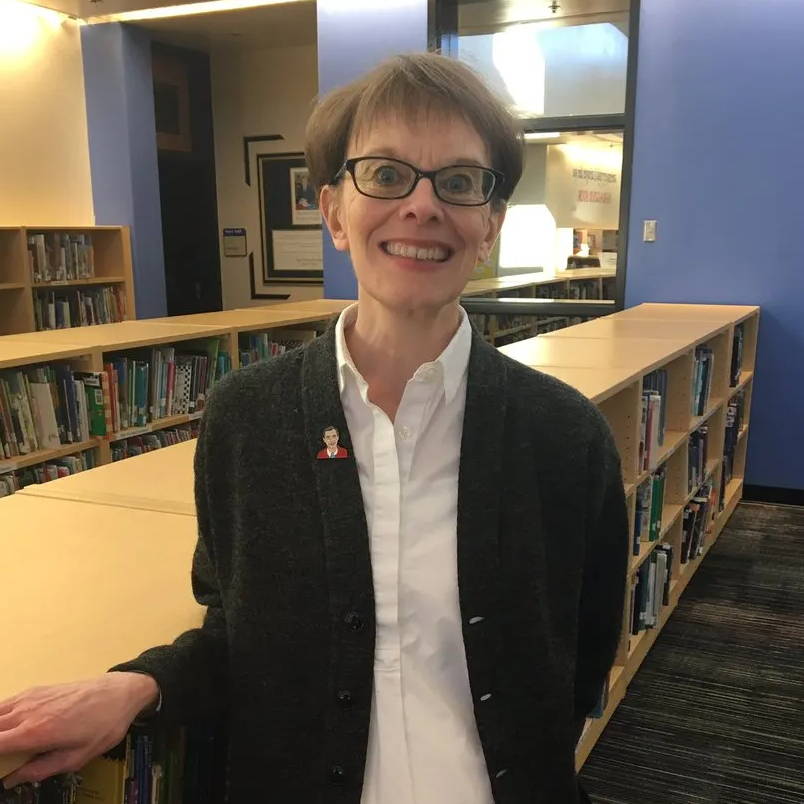 Amy Rubin
Johns Creek, Georgia
Nominated by Camille Christopher

Amy Rubin is our METI (Media and Educational Technology Instructor). Amy has been absolutely amazing ever since we started remote learning back in March (and of course she was amazing even before remote learning). We are now both Face-to-Face and remote at our school. As our METI, she normally has a Makerspace in our media center. Since we can't have our Makerspace in person, she created a virtual Makerspace option for students!

Amy also wanted to be sure that remote students have access to books. Of course there is access to eBooks, but it's important for students in K-5 to have access to books. She created a pick up and drop off option for our remote families each week.

Amy serves on our Vanguard team at our school. Vanguard members are instructional technology leaders across the district. As a Vanguard member, she supports teachers with instructional technology, which is so important especially now.

This year, she and our counselor started a SEL book club for 4th grade students. The first book for their book club is The Boy in the Back of the Class.

She is always thinking outside the box and her love for reading is contagious!

You can check out her Twitter page to see all of the wonderful things that she is doing: @LibrarainRubin
---